I nearly exploded from excitement the day I heard there was going to be an Anna Sui exhibition at The Fashion and Textile Museum in London. Embodying everything fashion should be, I love how Anna's work is deeply rooted in counter-cultures and scenes like punk rock and pop art. Anna has taken alternative lifestyles and celebrated them on international catwalks not just for one season when they might be 'on trend', but always: these styles and influences are intrinsic to all her work, whatever the year or decade, she's stayed true to herself and the Anna Sui brand.
Seeing Anna's work on the pages of a magazine or online is the closest I had previously got to seeing her work, but now with the opening of The World of Anna Sui, the biggest retrospective there's ever been of the New York Designer, everyone can experience her cool and quirky designs in the flesh. There are 125 items on display at the new exhibition at The Fashion and Textile Museum, with pieces from her first fashion show in 1991 right up until her 2017 collection; it's the ultimate exhibition of modern fashion.
The exhibition is thematically arranged showing Anna's different archetypes such as The RockStar, The School Girl, The Punk Grunge (above) and The Nomad. Within each collection you can get up close with her gorgeous designs, admiring the cuts, textures and colourful printed fabrics. The exhibition is one two levels, a main room which is filled with mannequins and then an upper level where you can see the accessories, cosmetics ranges and even the mood boards which Anna creates to help her design her collections.
The main room resembles what I would love my own walk-in wardrobe to be. I wanted to wear every outfit and I'm sure they would all look great on me too!! Instead however I took home my own piece of Anna Sui DIY fashion mentality by getting an iron-on patch from the museum's shop where there are also some other cool Anna memorabilia, I'm going to save for the notebook and go back to get it before the exhibition closes!

Bring money for The Fashion and Textile Museum shop!
In the opening days of The World of Anna Sui, Anna was there too (on the 25th for a main launch and on the 26th where she did a public book signing of the book that accompanies the exhibition.)
Hearing first hand from Anna at the launch about her experiences and influences was rather special so I decided to share her 'In Conversation With' which she did in front of an audience to coincide with the launch of her new perfume Fantasia. I was thrilled that she also answered one of my questions in the Q&A…

Anna being interviewed at the launch
How did you feel when you walked in today and saw your life's work unfold in front of you?
I really feel that this has been one of the biggest thrills of my career. As a Designer we're always looking forward, thinking about deadlines, trying to make things happen on time for a show, a launch, ensure there are fabric deliveries, that you never tend to look back. One of the most exciting things is actually seeing these outfits together again because I haven't seen them since the fashion shows 20 years ago or however long ago, so it's kind of like seeing all my different babies.
What was it like to know that your clothes were being worn by celebrities?


So exciting and it gave me the confidence to go on because when Madonna was wearing my dress I hadn't even thought about doing my own fashion show. But then I thought hang on, here' someone who could have worn anything and she was wearing my design. So when we went back to New York, I started on my own show as I thought if Madonna likes it than other people will too.
How did you get into being a Fashion Designer?


At my aunt and uncle's wedding I was the flower girl and I was so taken by New York City and the glamour of my aunts all dressed up for the wedding that when I got back to Michigan I said to my parents I wanted to design. At the back of my babysitter's Seventeen magazine there was an advert for registering at Parson's School of Design in New York so I wrote to Parsons got the registration catalogue and applied. That's why my saying is live your dreams because a dream can really take you further than anything.
Were you making clothes at this point?
My mum did sewing at home so I would take the scraps and make doll clothes for my cousins and I would change their Barbie outfits into things I had created, much to their own trauma and then eventually I took sewing classes and learned how to sew myself. I started taking patterns and taking the sleeves and putting them with the bodice of another pattern. I kind of knew I had to understand the structure of clothing and know how to sew, not that I was ever a great craftsman, but I started making all my own clothes so that I had lots of outfits to wear.
You have a myriad of inspirations where does your love for colour and pattern come from?


I think the fact my parents were so modern. They were both educated in France but they both came from China. So they were educated in France met, married and then my father went to university in Michigan, so I think that was quite adventurous for both of them and it made the world seem like a smaller place for me because I always heard them talking about different cities they had visited in Europe. I think it helped when I was offered freelance jobs like working in Italy or working in Japan, I was never afraid to do it because I thought well my parents went from China to France to the United States  so gave me that gift of having a global spirit. I think that it also coincided with the world becoming globalised and that helped me think about it as one whole unit, rather than places being so far away.
Are there standout pieces we should look for out for in the exhibition?
When you first walk into exhibition on the left there's the dress from my Marie Antoinette inspired collection. So this is an example of my thought process. I had gone to Paris and seen my friend Sofia Coppola filming the ballroom scene of Marie Antoinette and I thought ok I'm going to use this inspiration for the collection but then I went on vacation with two of my nephews and we went to Turkey and we went to a palace and there I saw the harem and I thought to myself oh my god, this is the same period as Marie Antoinette so I'm going to incorporate some of what I'm experiencing on this trip. We had also gone to see a museum display of Barbarossa the pirate so I thought ok pirates and Marie Antoinette why not? But I also had my favourite band the New York Dolls poster on the wall and there was a dress code back in that day – you could wear black, white, red, stripes, roses and you can see all of that in that dress: it's all those things mixed together and some how it comes out an Anna Sui thing.
Also the inspiration boards, they tell the design team and the people I work with what the collection is going to be about. All the boards are grouped by colour and the fabric swatches below reflect that colour. I think that one of the craziest was a collection inspired by punk rock but then I saw a catalogue by Madeleine Castaing and they were auctioning off her possession and in the catalogue you can see all the personal furniture they collected which was all Napoleon the third. She loved blue and aqua and that became the colour palette for the collection while the designs and prints we chose really reflect Madeleine Castaing's style but then the style itself has all those punk elements thrown in: fishnets, zippers, studs, leather, and there's just a total mixture but if you look at the garments it just works.
Where do the designs for your cosmetics range come from?

My lifestyle, the style of how I decorate and how I dress is really incorporated into my work and when we started designing the packaging for the cosmetics I was wearing these rings and we decided ok all packaging has to reflect these rings which had roses carved from black lacquer. It was also what I put into my first store I ended up painting it black lacquer. One of the most important aspects of my job is I have to make my product as exciting as my fashion. I think not everyone has the lifestyle or budget or accessibility to buy an Anna Sui dress but I want them to have the same thrill the same tingle when they have a tube of lipstick or a nail polish so that's why I make boxes that you're not even ever going to throw away because you have to save them. The container itself too has to be so evocative of my world and then of course the best quality products and the most beautiful interesting textures and colours.
How did you create your own signature make-up look?
Once I started being able to wear make-up I experimented and had colours on my face, glitter, whatever, but then I fell into this black eyeliner and red lipstick look and I've stuck with it and that was the first product we developed in the cosmetics line, my signature red no. 400 lipstick and to this day I wear it every day.
Where does fragrance fit into this fantastical universe for you?


Anna's new fragrance Fantasia
Fragrance is another accessory it really completes a look, evokes the mood and as a child I remember my mum wearing Chanel no. 5 and every time I smell that fragrance I remember her all dressed up and going out with my dad. I think that it becomes almost your second signature when you recognise a scent that someone wears you always think about that person so I was so excited when I got approached to do a fragrance collection and I wanted it to be my signature. You'll notice fragrances have been named  after me Sui Love, Sui Dream and Dolly Girl after the mannequin heads that we decorate the store with.
There's a British mood to your work but there's no British in you, do you feel British?
Ever since I saw The Beatles and Rolling Stones I dreamed about London even though it seemed like such a far away place. Whatever glimpses I got these inspired me. I came to London first in the punk days I knew a lot of the bands went to see a lot of shows, went to see Vivienne Westwood's collection, every chance I got I came to London and I think you see a lot of that inspiration in my work.
How has international travel influenced your work?


Well I think I'm kind of a gypsy and like gypsies themselves, they travelled and picked up culture along the way and incorporated it into their dress, their traditions, their lifestyle and I think everywhere I go, the first thing I want to see is a flea market and I go to the museums there and then I also go shopping and see what the stuff is there that I haven't seen before, so all of that really inspires me – there's nothing better than to discover something I knew nothing about.
What would you like people to understand from seeing this exhibition?
If you want to be a Fashion Designer, you have to establish your identity and you have to stick with that identify. You can see throughout the exhibition book where and how I decorated my apartment all became icons of my brand;the butterflies, the roses, the black and purple and as we developed the licensed products each off these have that same identity so I think that it's important for fashion designers to come up with their own icons and identity too.
I also want people to know there's a team behind the brand, the fragrance, the cosmetics, the shows, all the people involved are essential in making a total look, I couldn't have done it all myself, I want people to realise it's not just a name, but a team.
At the end of the In Conversation With I had a chance to speak to Anna briefly she said she really liked my colours and my glitter lips so I guess it's apt out photo came out pink!
The World of Anna Sui
26th May – 1 October 2017
The Fashion and Textile Museum, 83 Bermondsey Street, London, SE1 3XF
www.ftmlondon.org/exhibitions
Yours colourfully,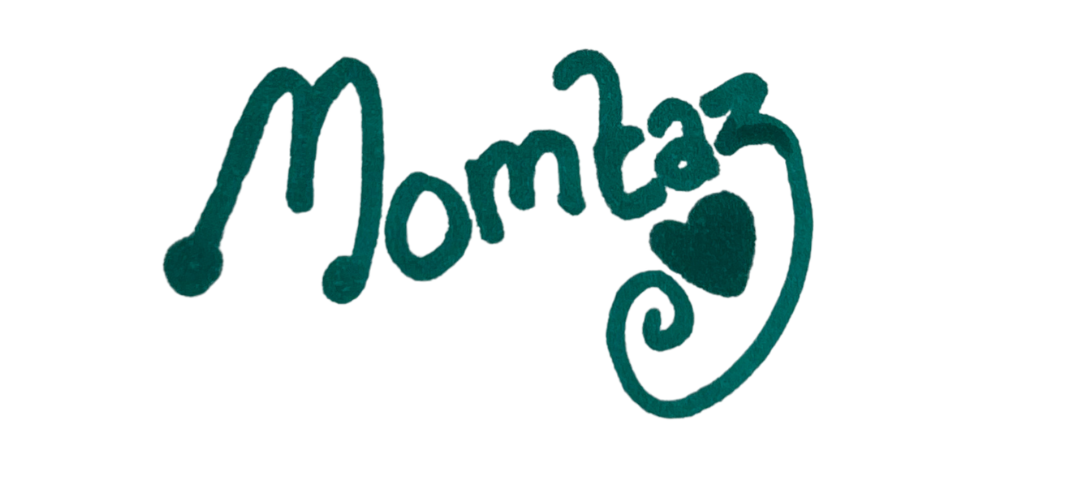 anna sui. the world of anna sui
exhibition
fantastic perfume launch
fashion designer
featured
in conversation with
inspirations
interview
london
may 2017
mood board
new york
preview
retrospective
review
the fashion and textiles museum