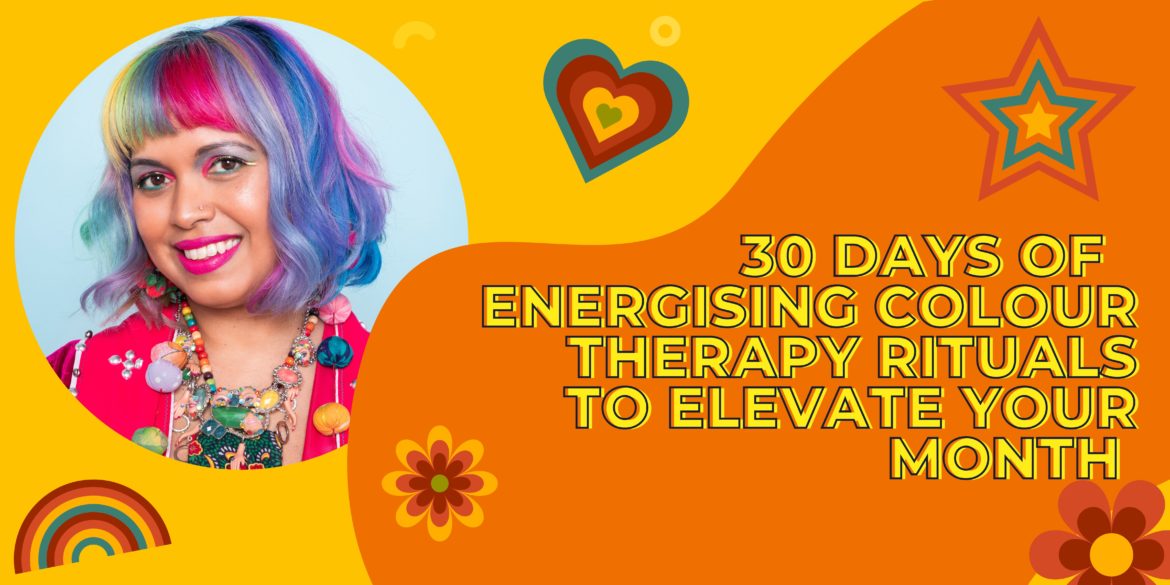 Free challenge!
30 days of Energising Colour Therapy Rituals to Elevate Your Month
Join in any time you need to boost your mood and re-energise your life
Do you need an extra spark in your day?
Are you looking for an accessible way to prioritise your wellbeing?
An uplifting boost of joy and positivity can help you navigate challenges, recharge your creativity and give you the tools to feel grounded, balanced and ready to take on the world.
How can you find that spark? With a daily dose of colour therapy!
Colour is proven to improve your mood and mental health
The energising benefits of colour can unlock a more positive way of experiencing the world around you, helping you navigate your personal and professional life with renewed enthusiasm
Colour fuels creativity – opening you up to new possibilities, new ideas and new passions. If you're feeling blocked in any aspect of your life, colour can help alleviate fears and frustrations and let your inspiration bloom
Why not give colour a try?
I invite you to take up my free challenge to try 30 days of Energising Colour Therapy Rituals to Elevate Your Month.
Whether you're a colour lover or are colour curious, you will feel enriched by the experience that awaits.
Sign up to receive a free pdf resource book to accompany the 30 video prompts that accompany the challenge by Colour Therapist Momtaz Begum-Hossain. 
Find out more about the challenge.
I consent to receive relevant emails from Momtaz Begum-Hossain. My details will not be shared with anyone else.