The Royal Docks of East London have a fascinating past that's largely been forgotten. You can stroll along the waterfront, go for a dip in the docks, race up and down it on a dragon boat, try your hand at watersports and even fly over it in a cable car. But when they first opened in 1855 and until they closed in 1981 you were't allowed to venture here, unless you worked there and it certainly wasn't a place to socialise as it has become today.
Though it's East London (in the borough of Newham) the Royal Docks are not the typical vision people have of east of the city, in fact it's the opposite. It's quiet and spacious, with the exception of planes flying overhead from London City Airport. When you think about how congested the capital is, this is very much a more secretive, less frequented part.
Doodling The Docks Art Exhibition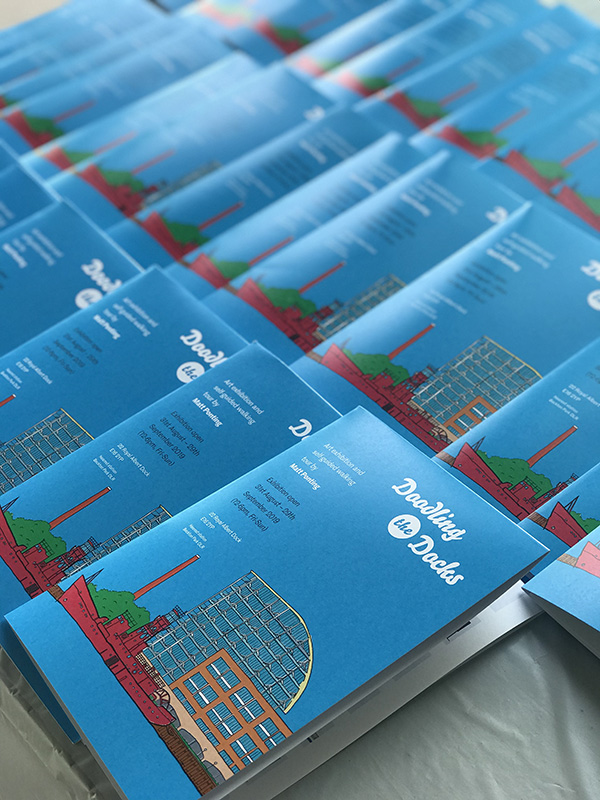 Last weekend a new exhibition opened that aims to explain more about the Royal Docks London area, helping local residents and visitors make sense of it. Local Artist Matt Ponting's 'Doodling the Docks' exhibition consists of 42 illustrations of landmarks and icons you'll find along the docks. It's accompanied by a walking tour so that you can do a 4km walk along the docks while learning facts along the way about the sights you see.
Some of them are fascinating like the fact that the cranes that line the water's edge once lifted elephants out of cargo ships and that giant refrigerators were built to house beef that was shipped all the way from Argentina. There's also two boat hotels, a boat that doubles up as a bar and one that's a photography studio: you'll see things here that you won't find anywhere else.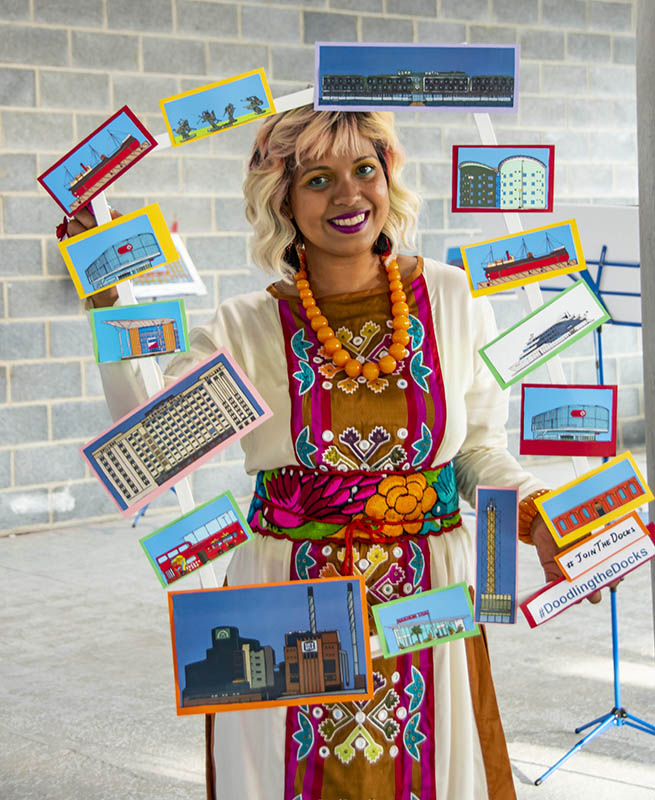 If you're interested in London history or you simply want to go on walk to a part of London that you're unfamiliar with, I recommend this exhibition because you'll find out things you didn't know, and best of all the setting is very picturesque.
Here's some of my favourite landmarks and icons that are featured in the exhibition:
Tate & Lyle Building and Thames Refinery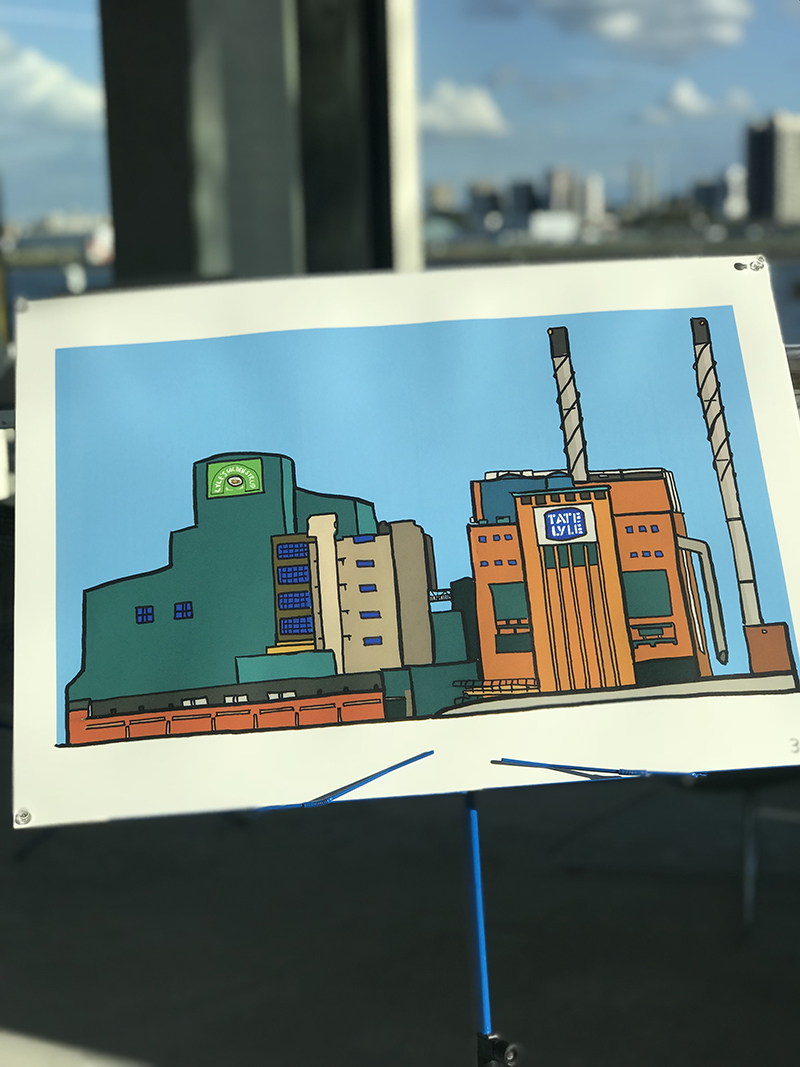 An exhibition crowd pleaser, these iconic buildings are actually located directly opposite the gallery. It's the place where every single drop of Golden Syrup (a quintessential British product) has been produced since 1883. 10 million tins are made a year that's 40,000 a day, five days a week. In the sugary refinery over 600 types of sugar product are made, I didn't know that many existed.
Lightship 93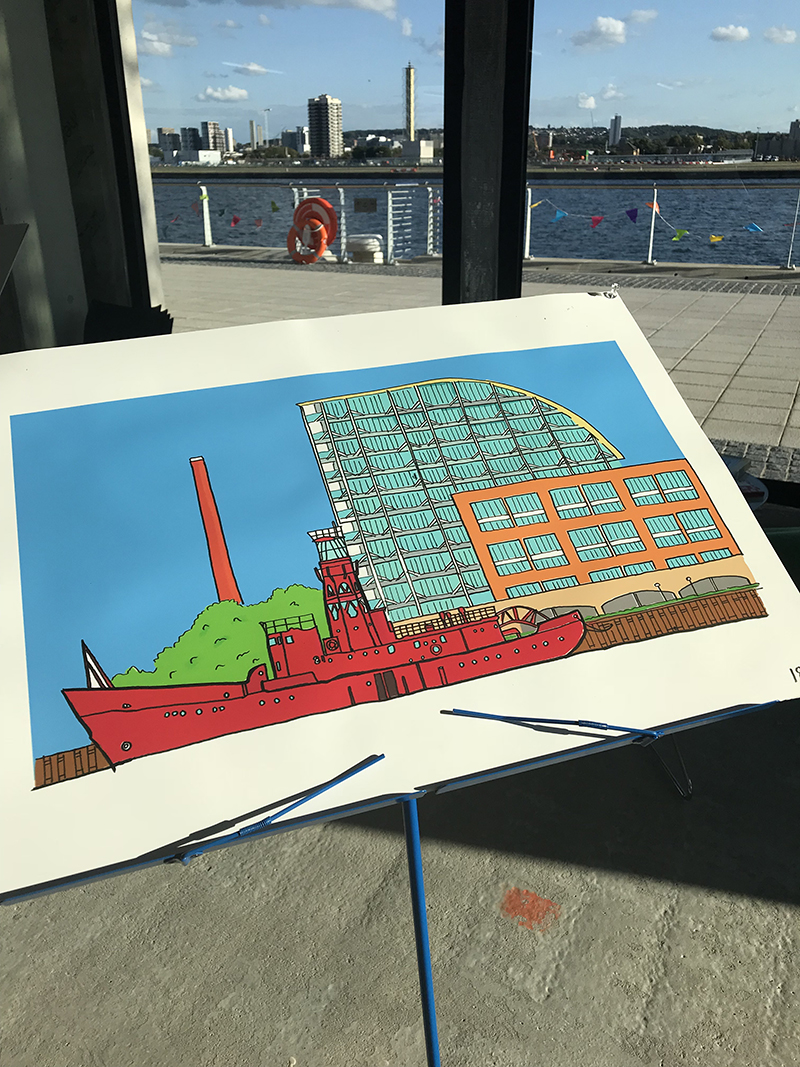 This is one of two ex-lighthouse boats in the area. This one is a photography studio and photoshoot location and the other one can be found in one of my other favourite secret east London spots, Trinity Buoy Wharf.
Good Hotel London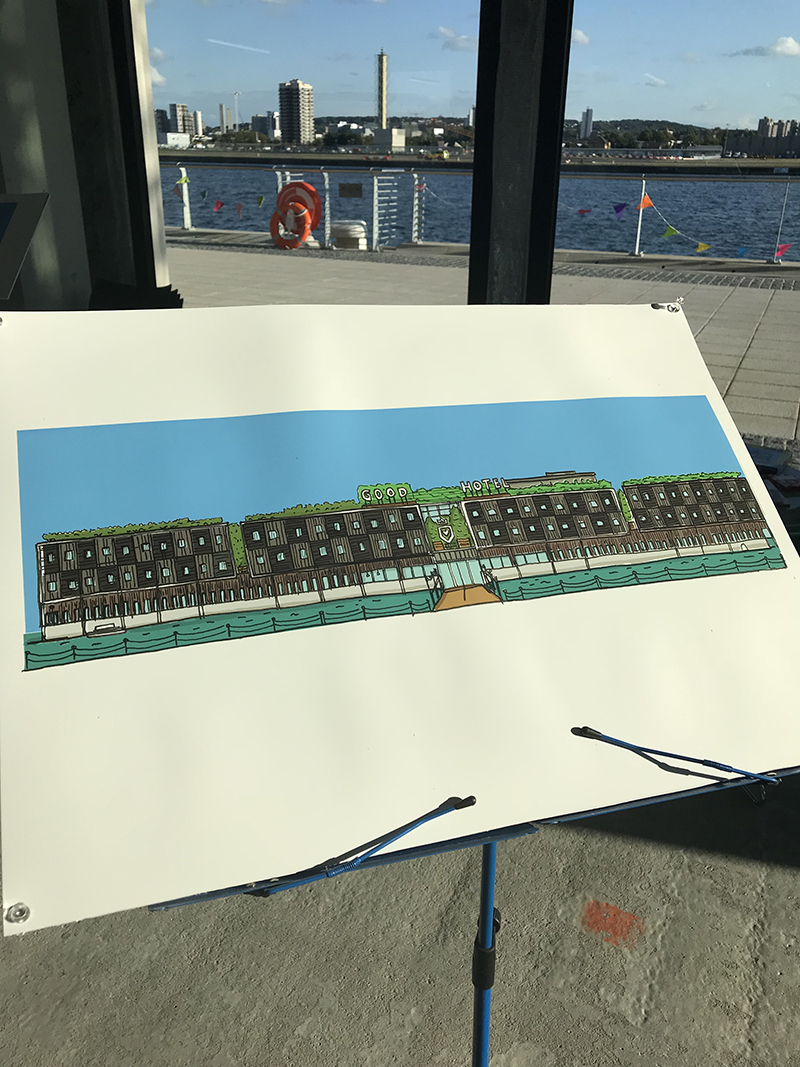 I spend a lot of time here. As a Freelance Writer working at home can feel very lonely. So when when I have one of those days where I need to see people, require fast wi-fi or simply want to concentrate and not get distracted by the food in my kitchen I head down to to this floating hotel which is very welcoming to freelancers. They even provide free flavoured water and apples which is far more than most other hotels.
Townhouses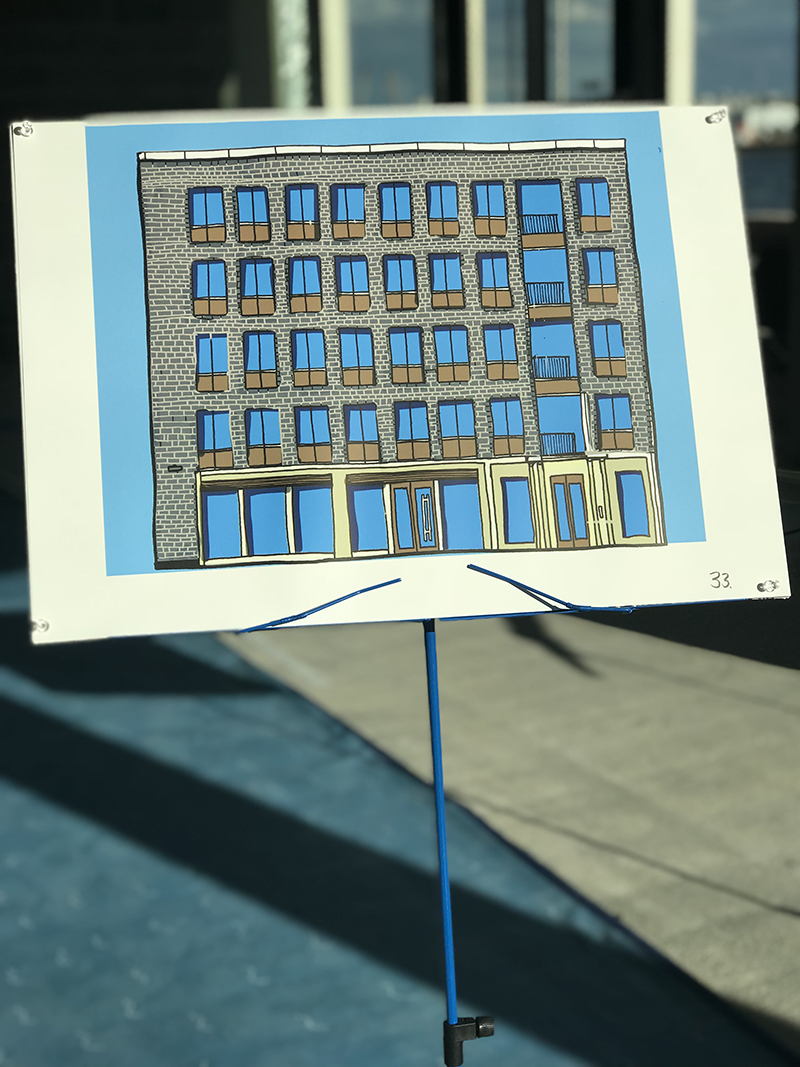 Though currently empty these townhouses (the exhibition is held inside one) are the newest addition to the area. The houses which are set to become restaurants and offices have incredible views of the airport runway and there's lots of benches outside to enjoy a snack while watching flights take off and come in to land
Emirates Cable Car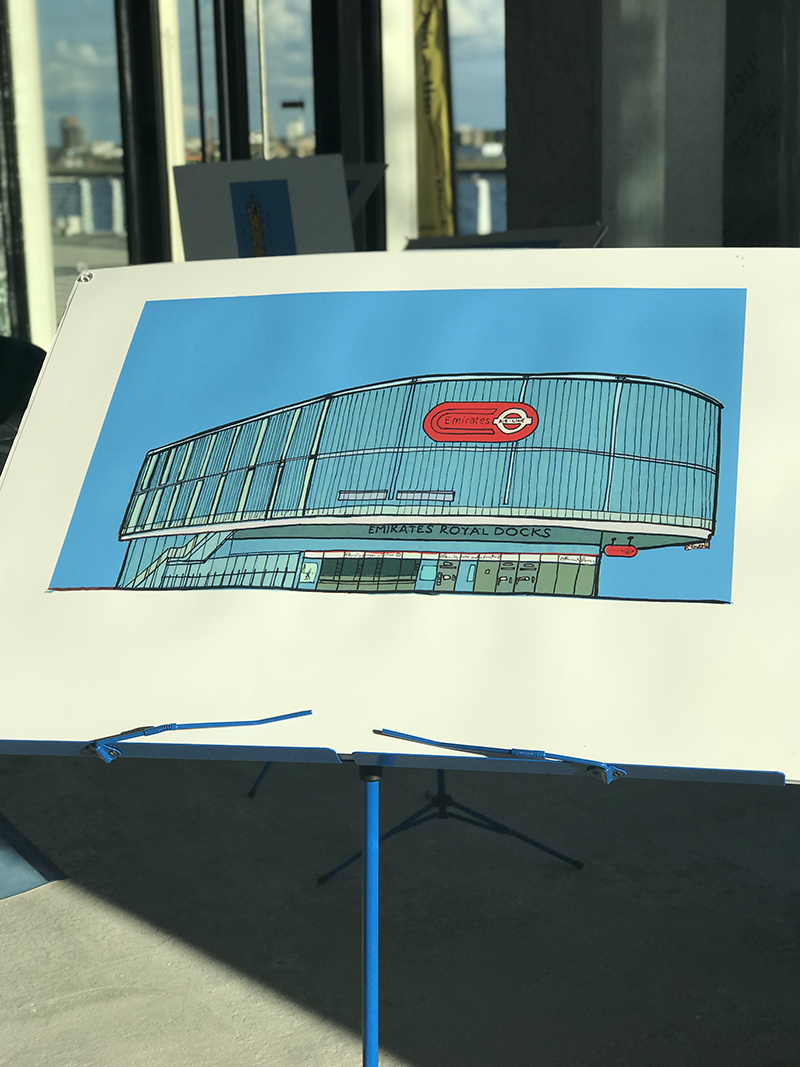 Not everyone is aware that London has a cable car and those that have heard of it often have misconceptions. As someone who has been on it at least 20 times I can honestly say that I love it, especially the views. Seeing London from the air is special, there's so much to take in, especially the juxtaposition of modern buildings and construction work and it's much cheaper than flying in a helicopter, which is possibly the only other way to enjoy the sights.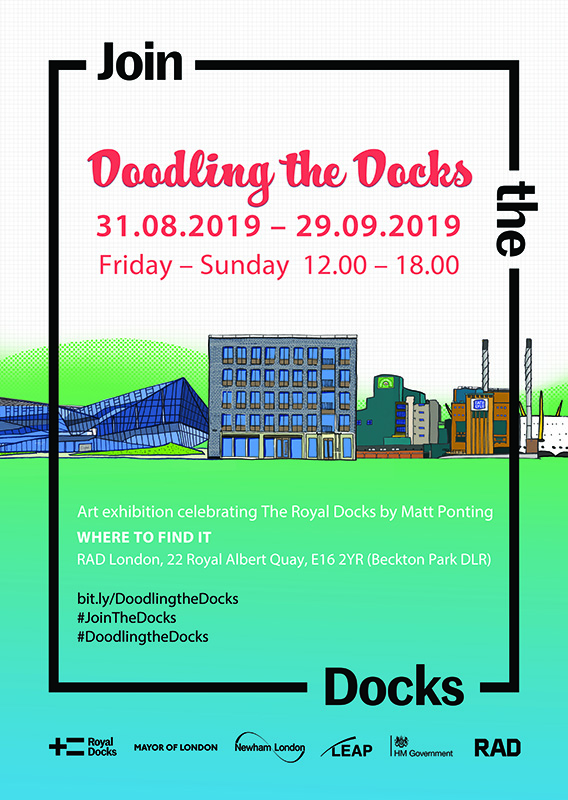 'Doodling the Docks' by Matt Ponting runs from 31st August-29th September 2019 and is open Fri-Sun 12-6pm. Entry is free and it's part of the Royal Docks summer festival.
Address: 22 Royal Albert Quay, London, E16 2YR. Nearest station: Beckton Park DLR
The exhibition is part of the Join The Docks summer festival.
Yours colourfully,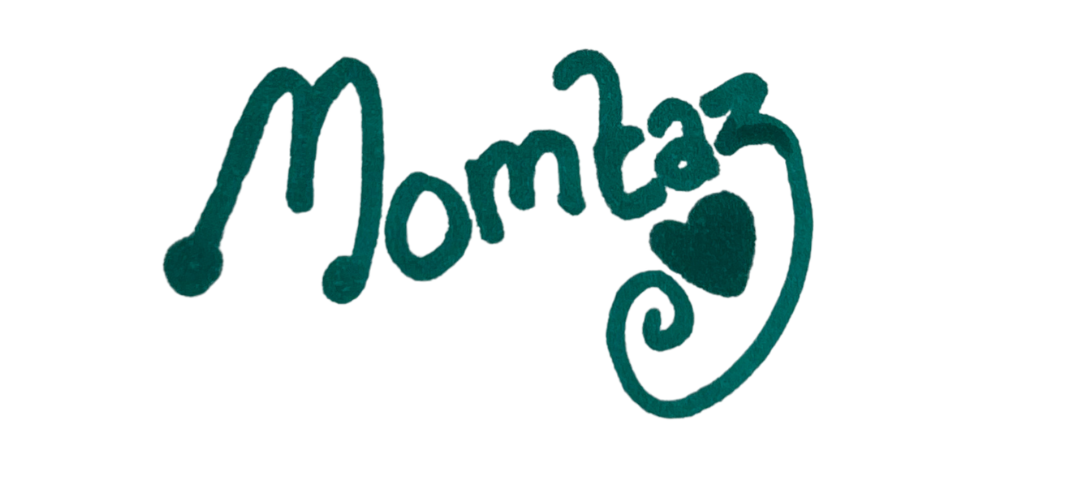 art exhibition
doodling the docks
east london
emirates cable car
lightship 83
london history
matt ponting
newham
rad london
royal docks
royal docks london
tate and lyle building
thames refinery
the good hotel london
trinity buoy wharf
watersports