Exhibition review: Frida Kahlo: Making Her Self Up – a celebration of style and beyond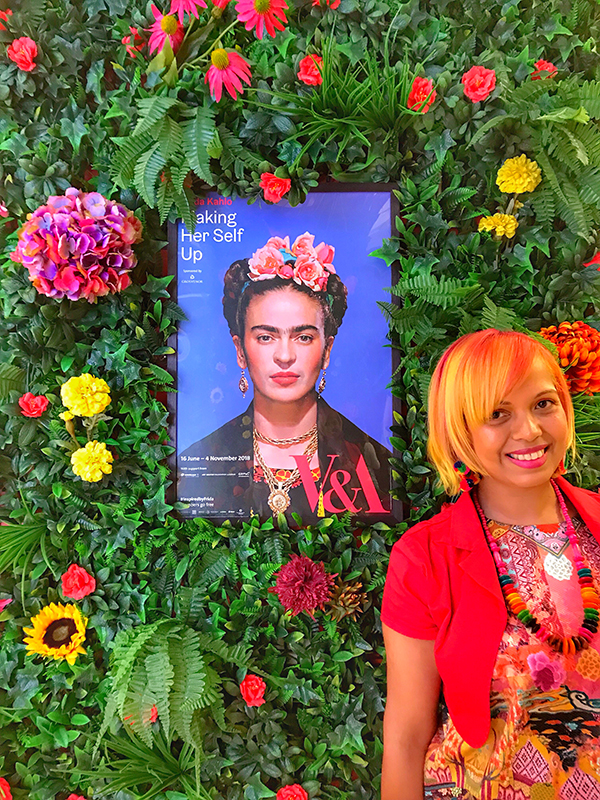 Ever since the V&A Museum in London announced it was to host the exhibition Frida Kahlo: Making Her Self Up there's been an emergence of Frida inspired memorabilia popping up all over the place from paper cups and printed handbags to a Barbie doll. Frida's original, inimitable style is iconic and it forms a major part of the installation with a whole section dedicated to her fashion – actual outfits she wore are on display, complete with fleks of paint and darning where she would have mended them. One of the reasons I wanted to see the exhibition was because of this; I was drawn in by the prospect of seeing colourful Mexican attire, flowers and embroidery to get me in the mood for my own forthcoming travels to Mexico – but it turned out that as appealing as this side of the exhibition it, there is so much more to it.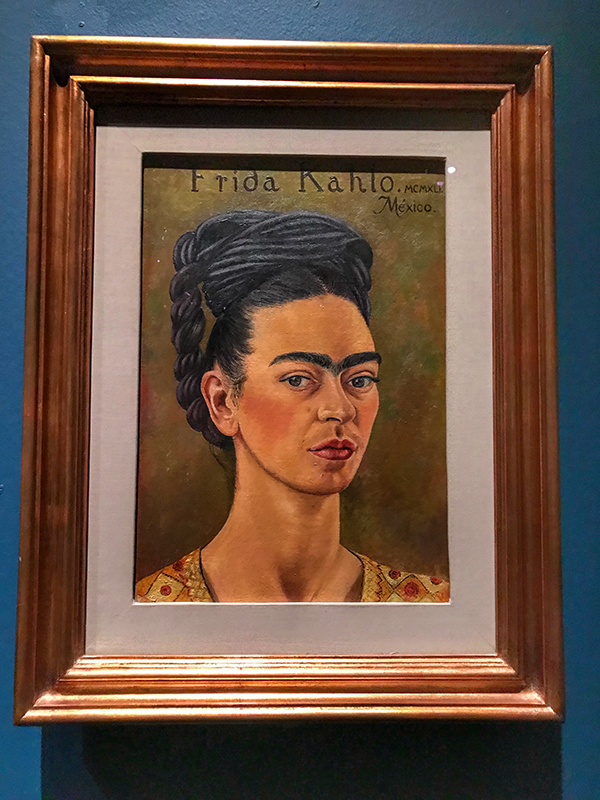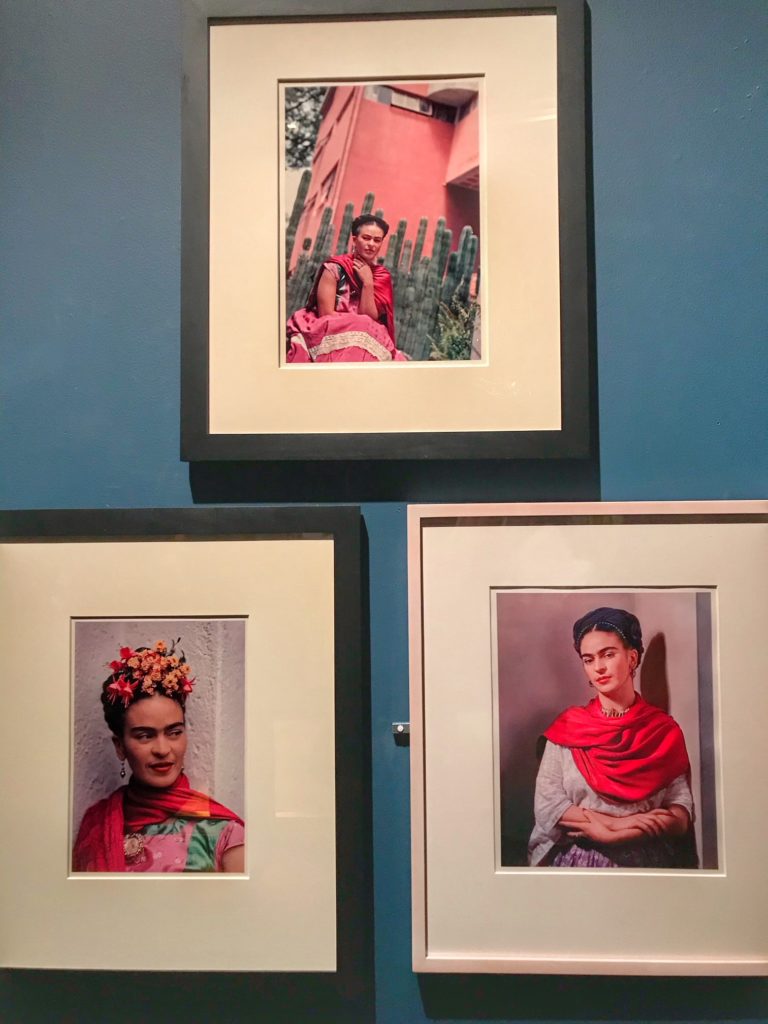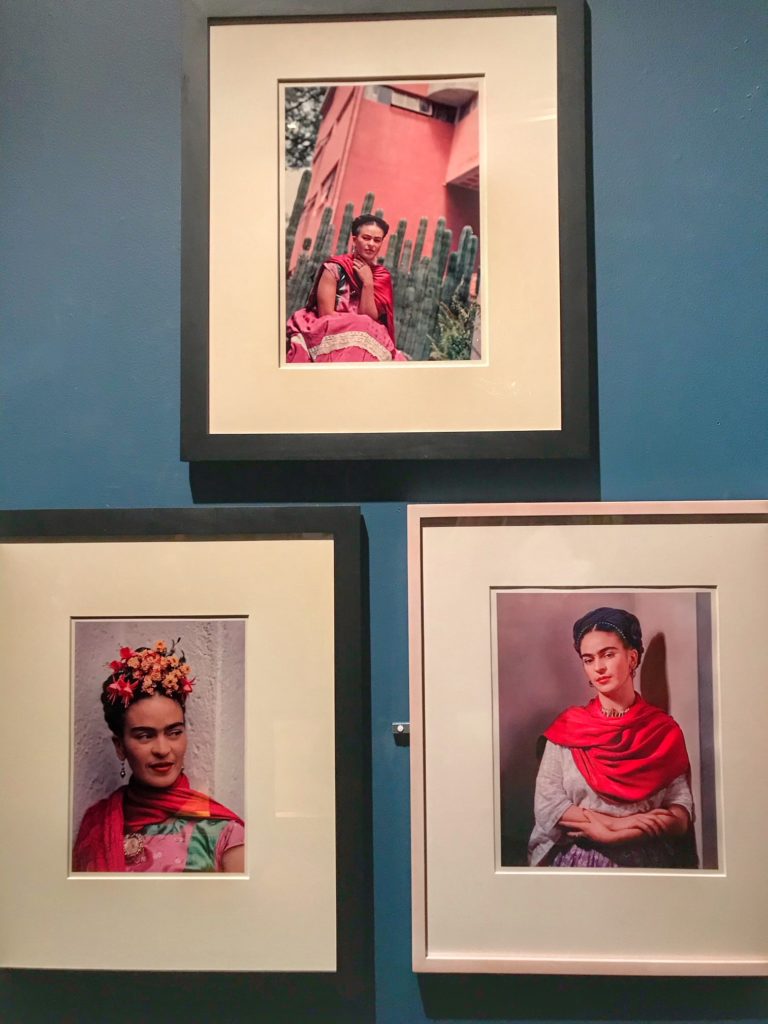 I didn't realise I'd be weeping at her words, feel moved by photographs of her and to be so overwhelmed by her skills as a painter; close up her paintings are truly remarkable. Frida Kahlo: Making Herself Up is an exhibition that's raw, real and emotional: walking around it once is not enough. I had to navigate it six times, taking in each and every aspect of her life; from photos of her childhood to her wedding day, to the hand-painted and embellished corsets and supportive back braces she wore to keep her body intact, to the 'mini me' rag doll she stitched of herself, and the beauty products she owned, on display in a cabinet, including the eyebrow pencil she used to emphasise her signature mono brow.
There are letters, sketches and videos too, the kind of content you find at other exhibitions but this one feels more intimate because her personal quotes are dispersed amongst the objects – over 200 items. It's a real-life time capsule of her entire existence and that's what makes it so special and generous. All of these items were locked up and sealed away in a room in her home, The Blue House, by her husband Diego Rivera after she died, discovered 50 years later in 2004. That itself is what makes this such a unique insight, were these items ever supposed to be seen or shared? They certainly create a narrative and tell the story of a remarkable woman whom we can all learn something from.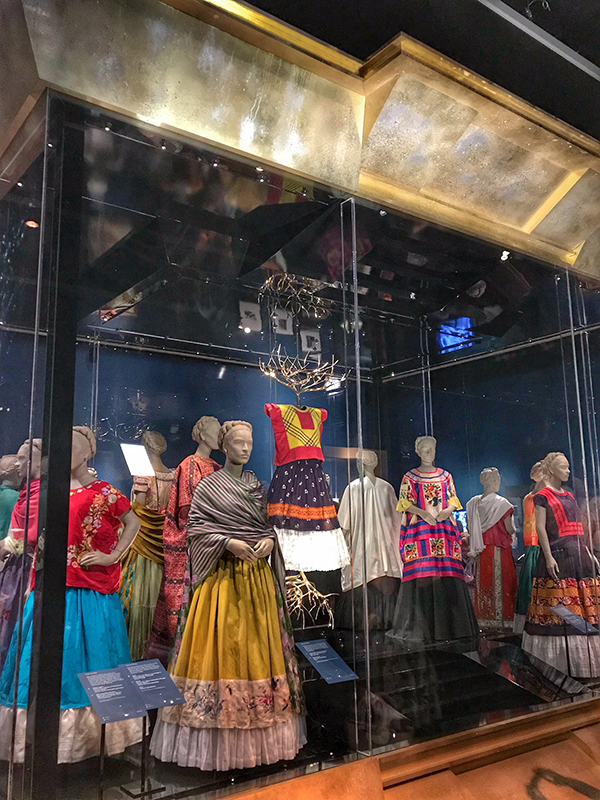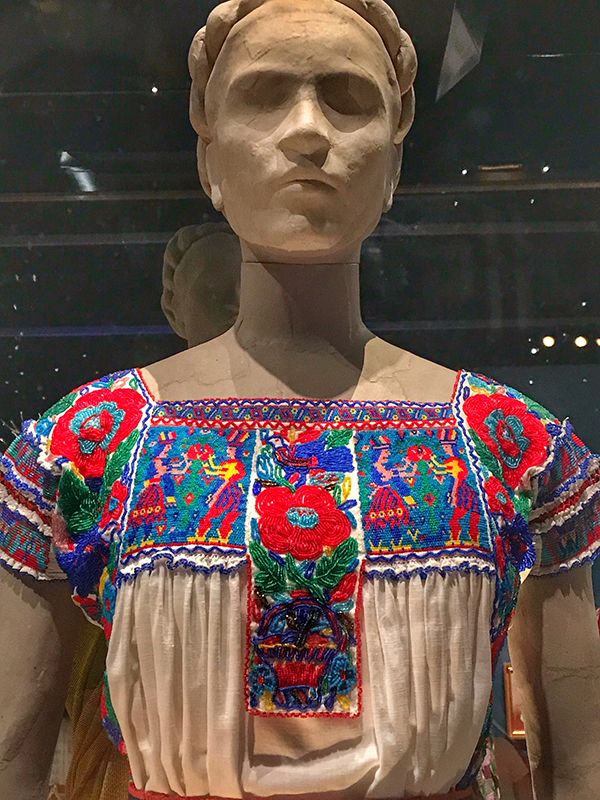 Last night after visiting the exhibition, I lay in bed clutching a heated pillow over my stomach willing my period pains to ease off, but all the while knowing that eventually they would. At the same I tried to imagine a life with pain that's worse than I was feeling that would never leave – which is what overshadowed Frida's life.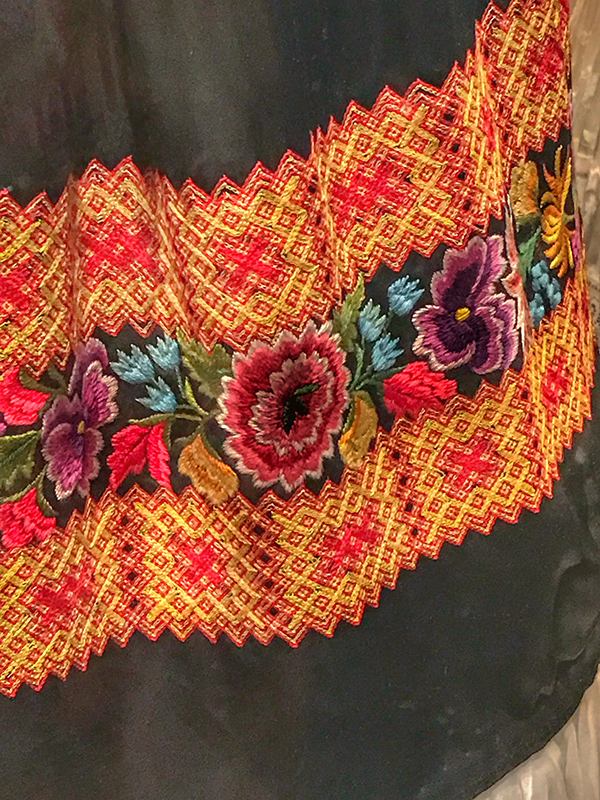 She suffered immensely, adapting her life to her disabilities caused from a childhood bout of polio and later a bus crash as a teenager that left her bedridden. She was in chronic pain for most of her life, had to terminate two pregnancies due to medical complications and later had her toes and leg amputated yet all these circumstances inspired and fuelled her creativity – the ultimate example of making something good from something bad.
Waiting at the bus stop afterwards, a lady who also visited the exhibition preview commented how amazing it was that despite Frida's illnesses and sufferings she still took pride in her appearance – wearing lipstick and painting her nails. She was never afraid to celebrate herself and now it's time for us to celebrate her.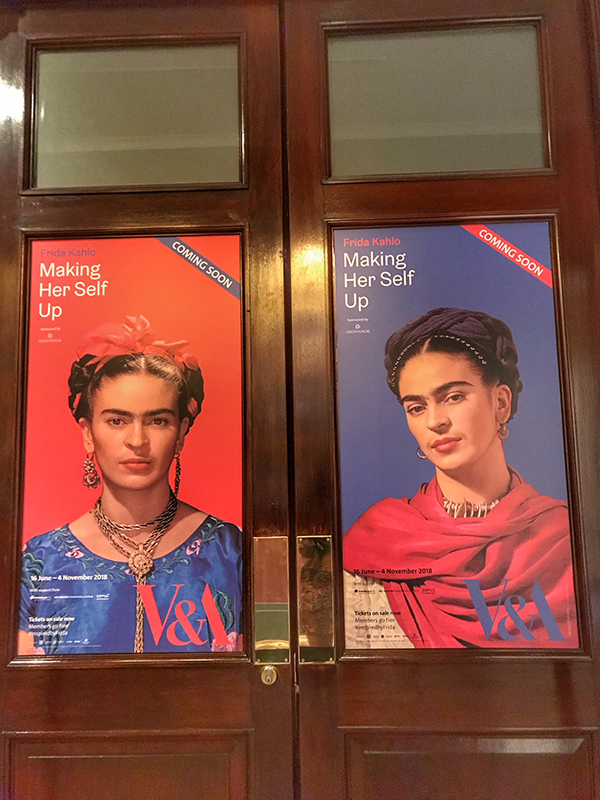 Don't miss: Beautiful video footage of a carefree smiling Frida appreciating the breeze
Look out for: An incredible family photograph featuring her parents and siblings – where though young, her personal style shines through
Bring money: There is an exhibition shop dedicated to colourful Mexican arts and crafts and a beautiful book to accompany the exhibition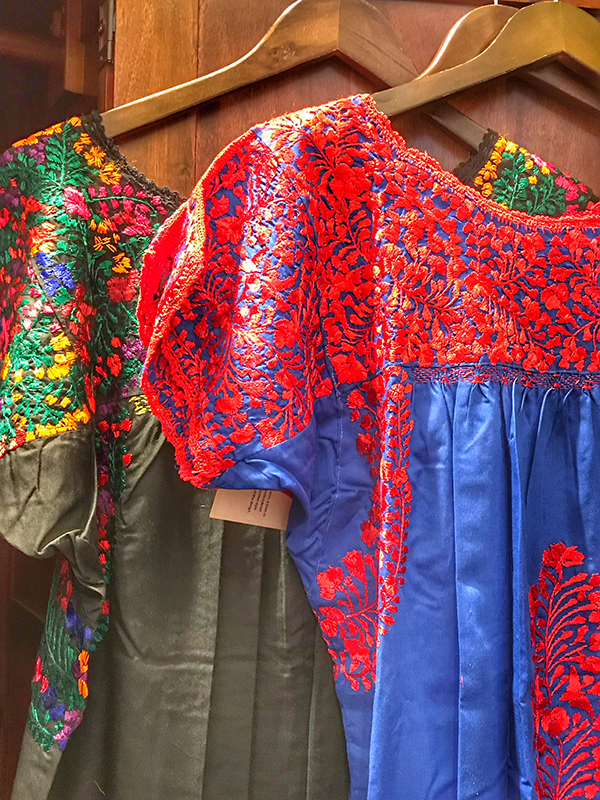 Frida Kahlo: Making Her Self Up
Takes place 16th June – 4th November 2018 at The V&A Museum in London.
Book tickets: www.vam.ac.uk/FridaKahlo