Like most people, trying to be more sustainable with my fashion choices is high up on my style agenda. I already buy most of my clothes second hand (75% for the last three years) and I'm not a fast-fashion shopper. I've certainly never bought something because it's in season and then disposed of it after a couple of wears.
My current wardrobe has pieces I've been enjoying for over a decade, some for nearly two decades and the shorts I wear to the gym, well I got those from my school uniform grant and they're still wearable.
Guilty!
The crime I'm guilty of is not respecting my clothes enough. Usually they end up on the floor or are thrown on a chair at the end of a busy day. The inside of my wardrobe is an actual horror story and because it's quite disorganised I sometimes forget what I own.
I've been trying to find new ways I could get around this and after reading an article about how destructive hangers are for the fashion industry (100m plastic hangers are thrown away each year) it made me re-think my relationship with them.
So I decided that if I make hangers as important as my clothes, maybe I'll start using them more and hang up my clothes rather than discard them all over the flat?
Happy Hangers
My plan was to start painting my wooden hangers using acrylic paint and Posca paint pens. I took inspiration from folk art imagery by painting shapes and flowers.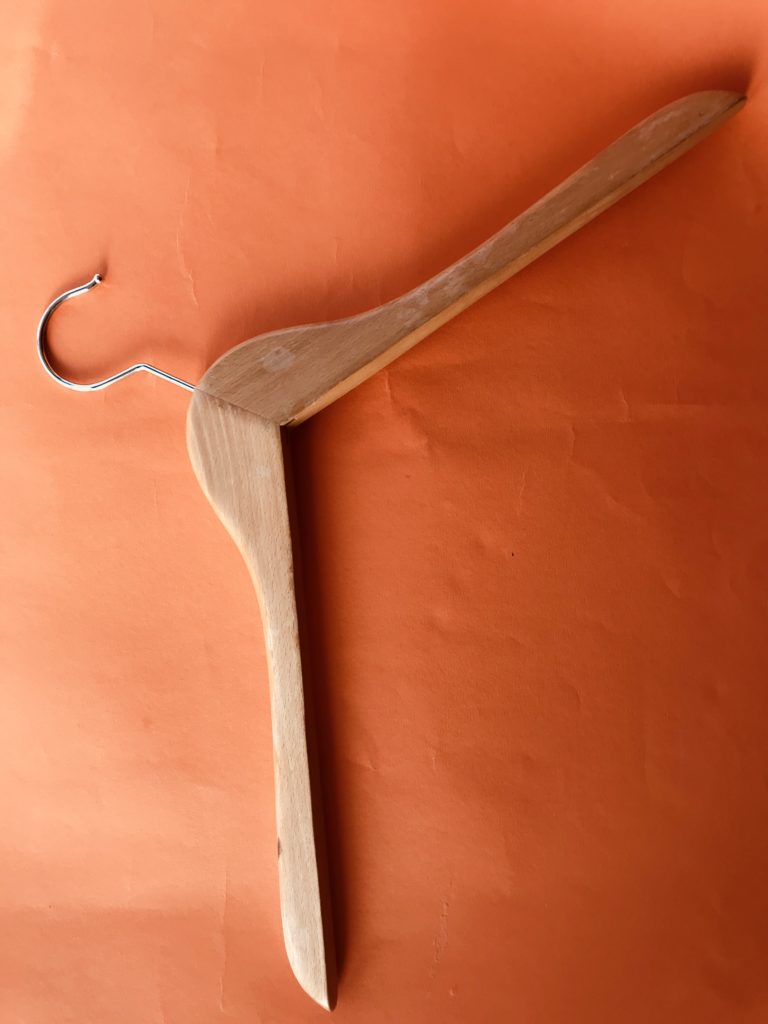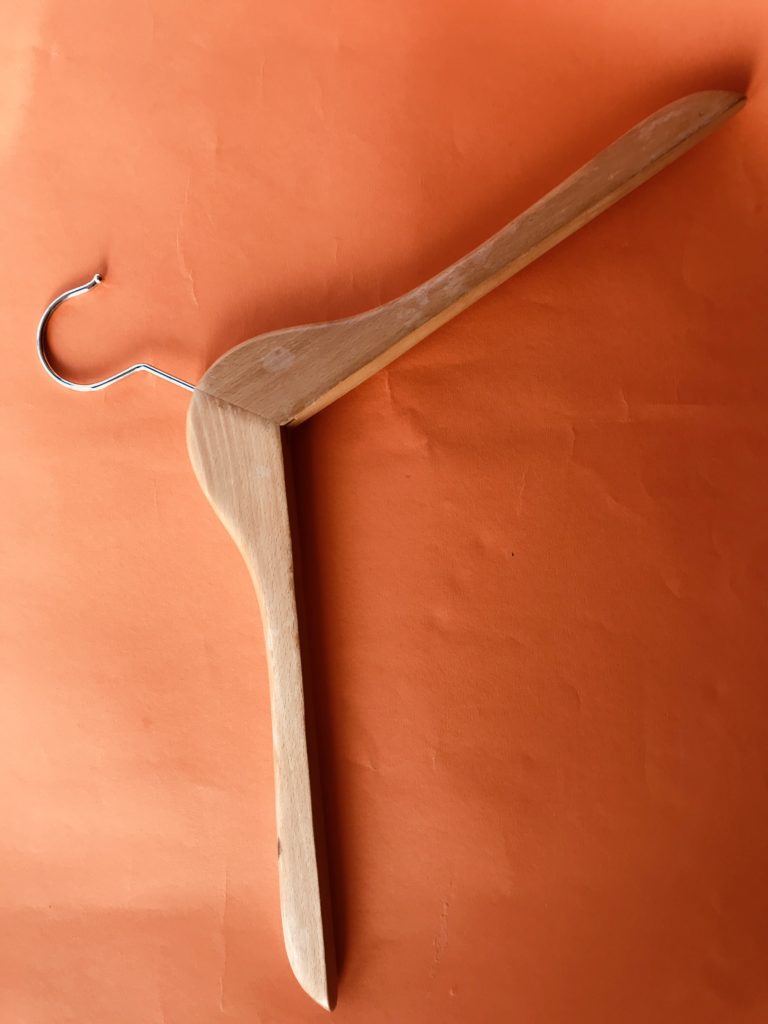 The white Posca pens proved to be very useful by adding accents making the overall design capture the folksy aesthetic.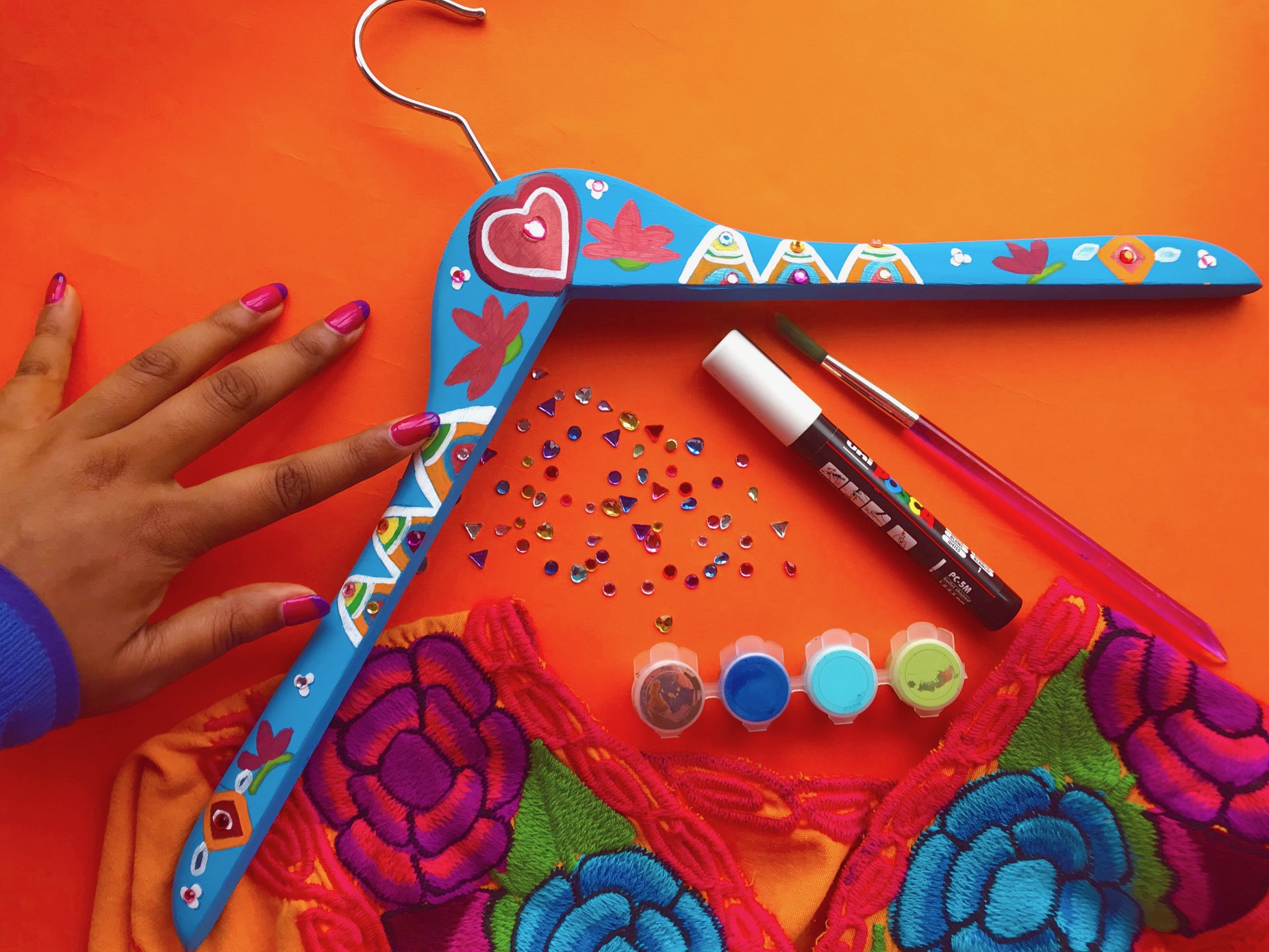 Finally I added my signature touch, sticking on some gems to make the hangers sparkle. Before this stage you could apply a light clear gloss over the acrylic paint but I prefer the matte finish.
I'm really pleased with the result and over the coming weeks while we're in coronavirus lockdown I plan to paint all my hangers and while I'm at it, do some more painting in general, it's so therapeutic.
Will you be giving this idea a go? How do you show your clothes the love and respect they deserve?
And if you're doing some painting while on 'lockdown', here's my tutorial for how I painted my rainbow canvas.
Yours colourfully,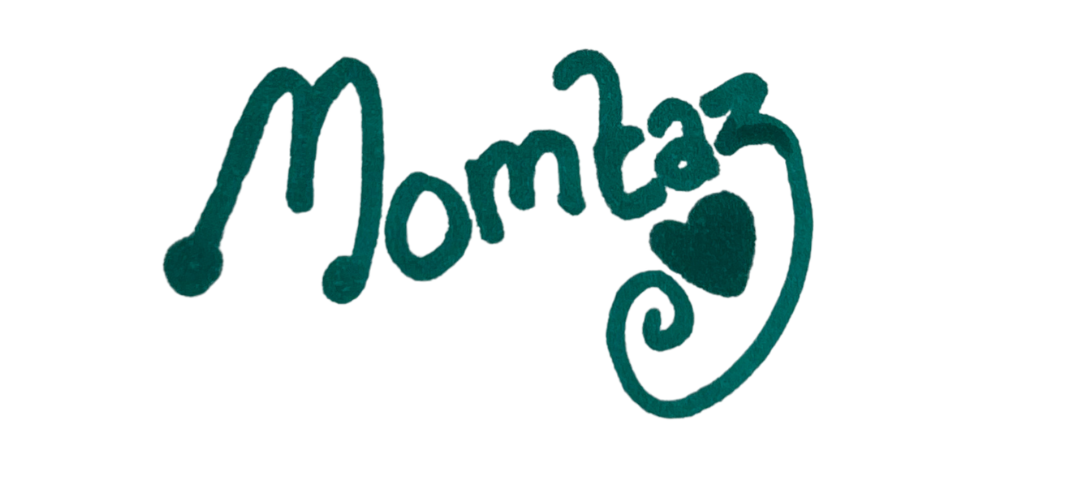 acrylic paints
coronavirus
crafts
crafts tutorial
diy
fashion industry
folk art painting
hangers
painting
plastic hangers
quick crafts
stay at home
sustainable fashion
wooden hangers