Best Haberdashery, Textile & Fabric Shops in London (Soho)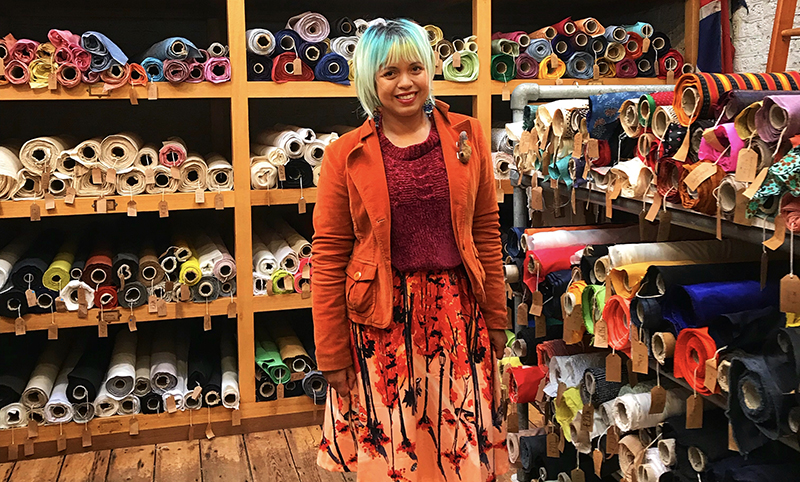 People often see me and ask if I work in fashion. I have a huge appreciation for clothes and though I haven't studied it professionally I did do Fashion & Textiles for one of my A'Levels (so when I was aged 17/18.) Around that time and thanks to my first job, working at a post-production company in Soho, I discovered the delights of Berwick Street market and all the surrounding haberdashery, craft and textile shops – aka the best haberdashery, textile and fabric shops London.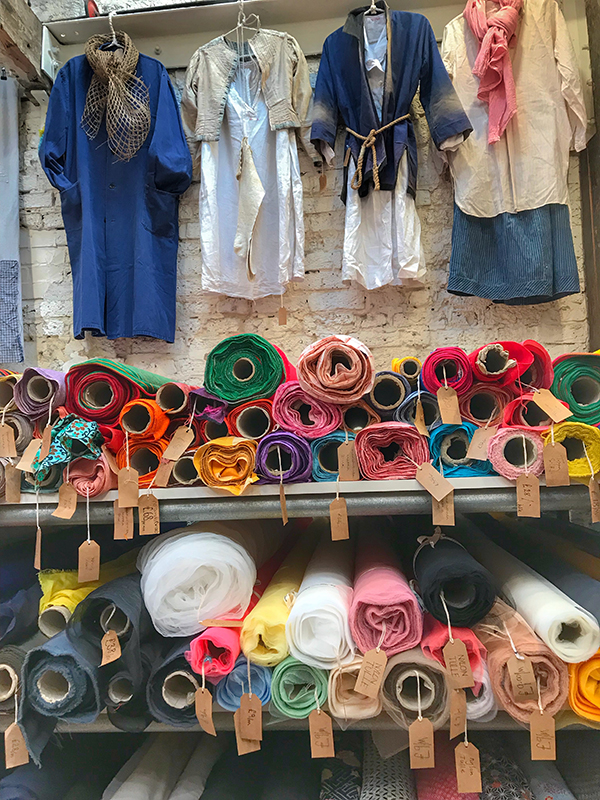 Though they have a higher price point than haberdashery and fabric shops in the London suburbs (I'm a loyal supporter of Rolls & Rems in Lewisham which is my regular haunt) visiting the haberdashery stores of Soho (many would argue they are the best in London, though some say Goldhawk Road has the upper hand!), are a pleasurable experience for any fabric lover. Some of the fabrics look like they belong in a museum. There are many high end, couture fabrics used for bridal outfits and by major designers and browsing the endless options of ribbons, trim, buttons and embellishments will no doubt give you inspiration.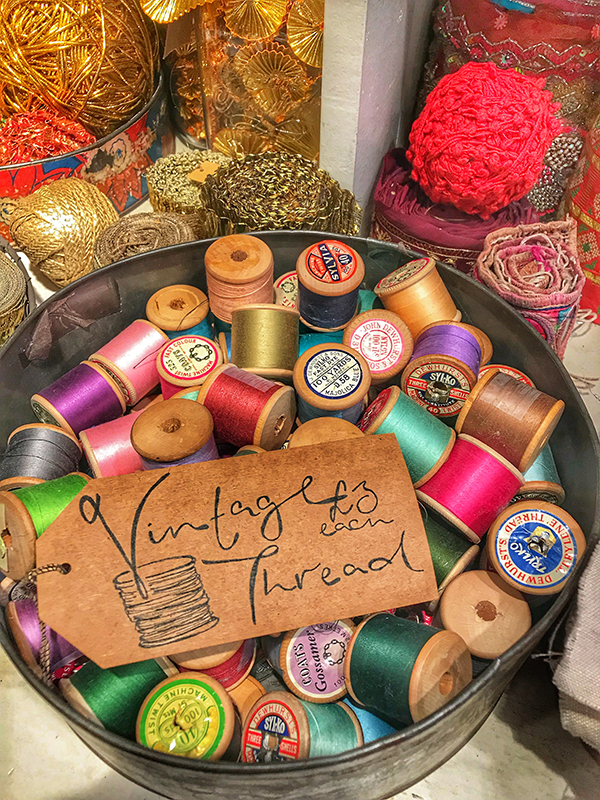 A few months ago I wrote a Guest Blog post for Swedish fashion brand Gudrun Sjoden (who are based in Covent Garden, on the outskirts of Soho) about the best textile shops in Soho which I've used as a base for this blog post.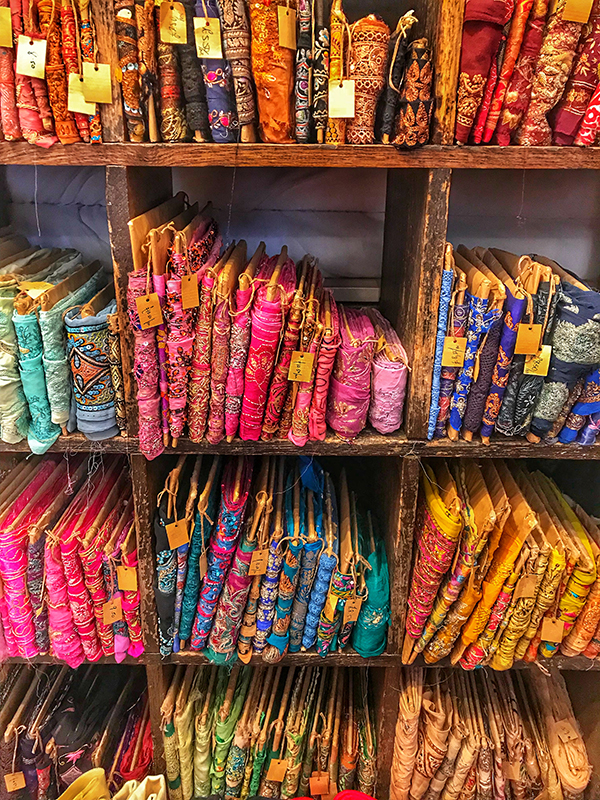 There are a handful of other stores but I've selected these specifically. I'd say you need a good 2-3 hours to visit them all in one day with a break in between for refreshments and it's worth noting most stores have conventional opening hours (9-5) and aren't open on Sundays. But other than that, go forth and discover them and let me know if you find a favourite and if you buy anything!
Store illustrations by Matt Ponting
BERWICK STREET
Cloth House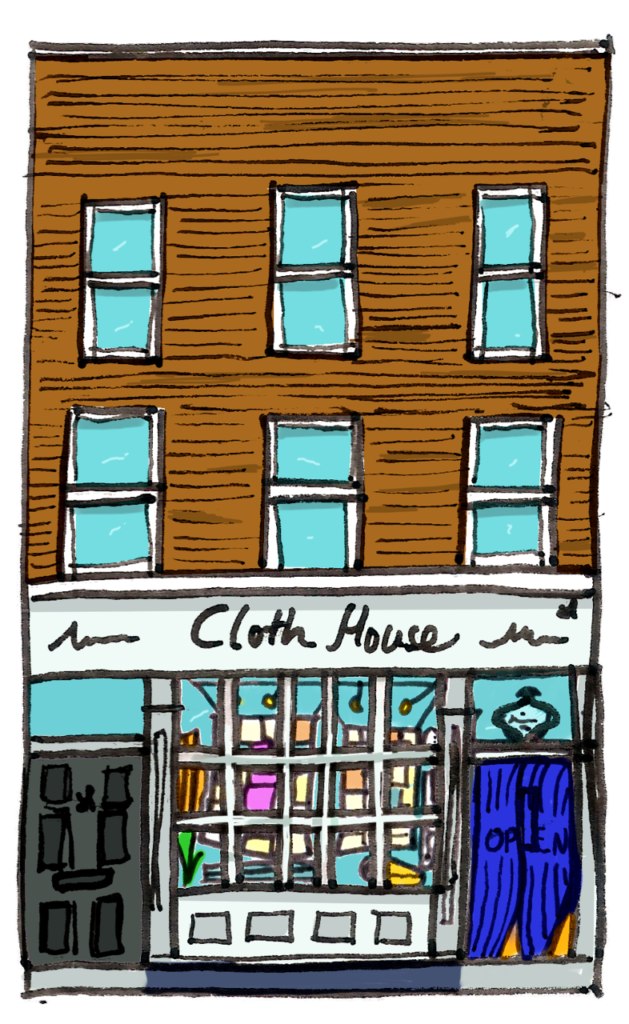 Paradise for textile lovers, if you only have time to visit one haberdashery make it Cloth House. The multi-sensory experience begins the moment you step inside. You'll breath in the incense-filled air while your ears prick up to the sounds of the international beats. Cloth House has a global theme and will appeal to Gudrun girls like me, who love to travel. Natural fabrics like jute, paper and mudcloth are juxtaposed against pure silks and comfy Japanese linens. Against the backdrop of exposed walls you'll find jars of buttons and bells, a chest of Indian trims and wooden printing blocks. If you want to give your own craft space at home a Cloth House makeover, then their fragrant incense cones are also for sale.
47 Berwick Street, W1F 8SJ.
 The Berwick Street Cloth Shop, Broadwick Silks, Silk Society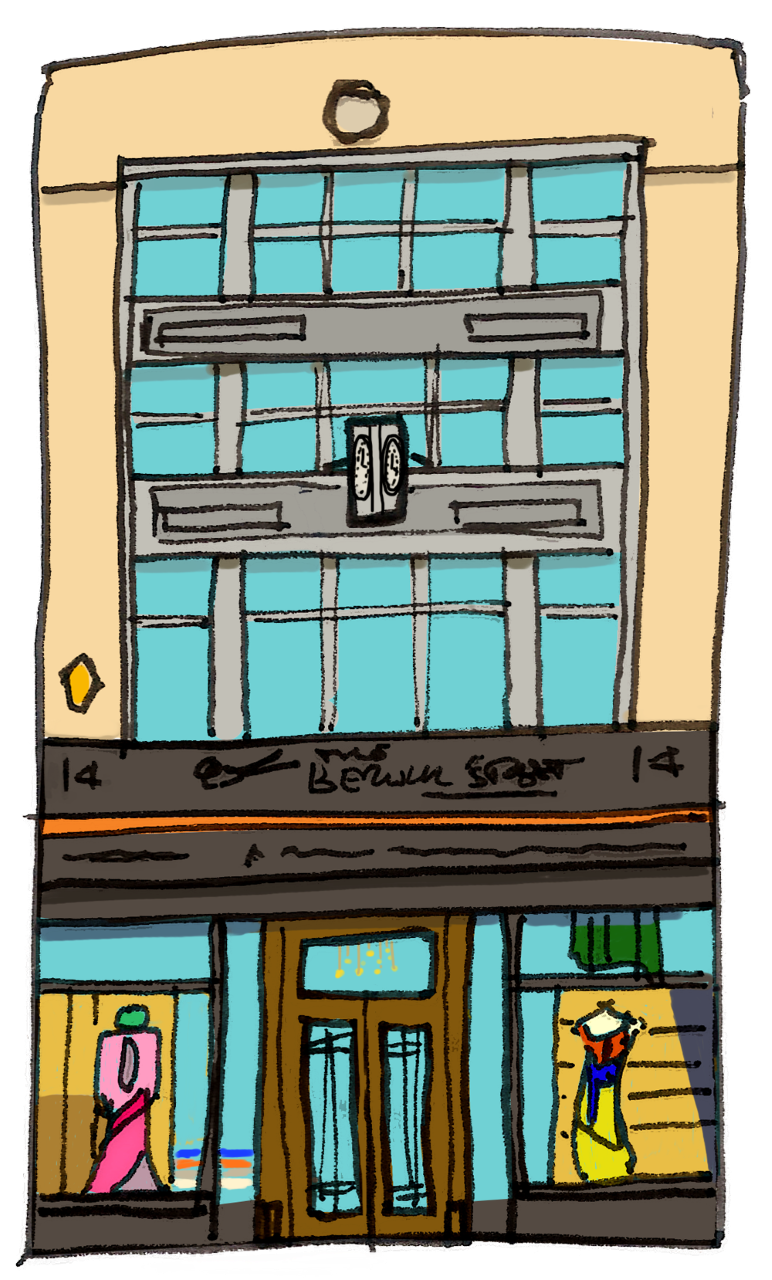 This trio of luxury fabric stores are triplets from the same family. The two silk shops have an impressive range of bridal couture fabrics and more types of silk than you probably knew existed such as silk dupion, satin backed silks and silk crepe organza. Lace is another specialty and it's a given that if you pop into either store you'll meet a bride-to-be choosing fabric for her wedding dress. But if brides are of no interest fear not, the opulence of the fabrics here will make your visit worthwhile because some of them look like they belong in a museum.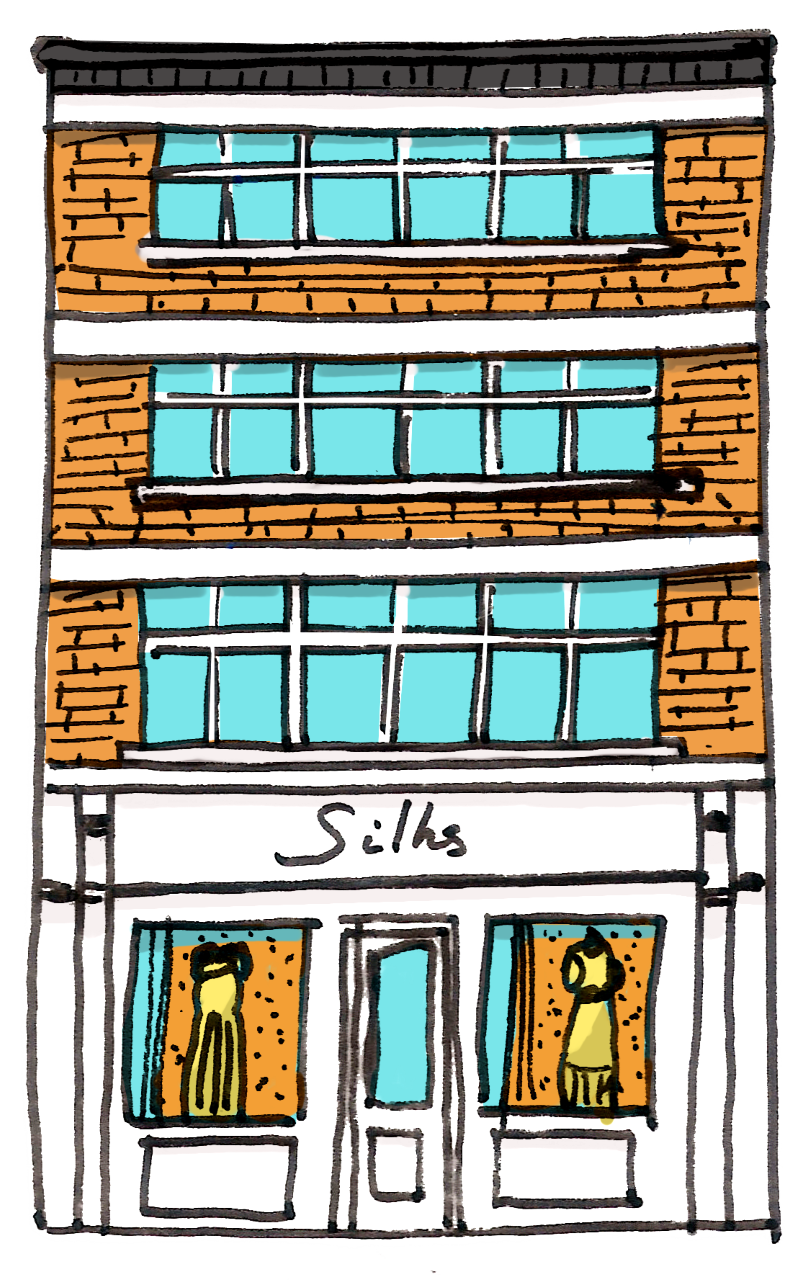 The Berwick Street Cloth Shop is possibly the most beautiful building of all the haberdashery shops in Soho; the interiors look like they're a movie set. The dramatic doors alone are worth seeing in person while inside it feels like a library with dark wooden shelves filled floor to ceiling with fabric, while the floors themselves are home to an impressive mosaic.
14, 9-11 & 44 Berwick Street
www.theberwickstreetclothshop.com
Bovorik Fabrics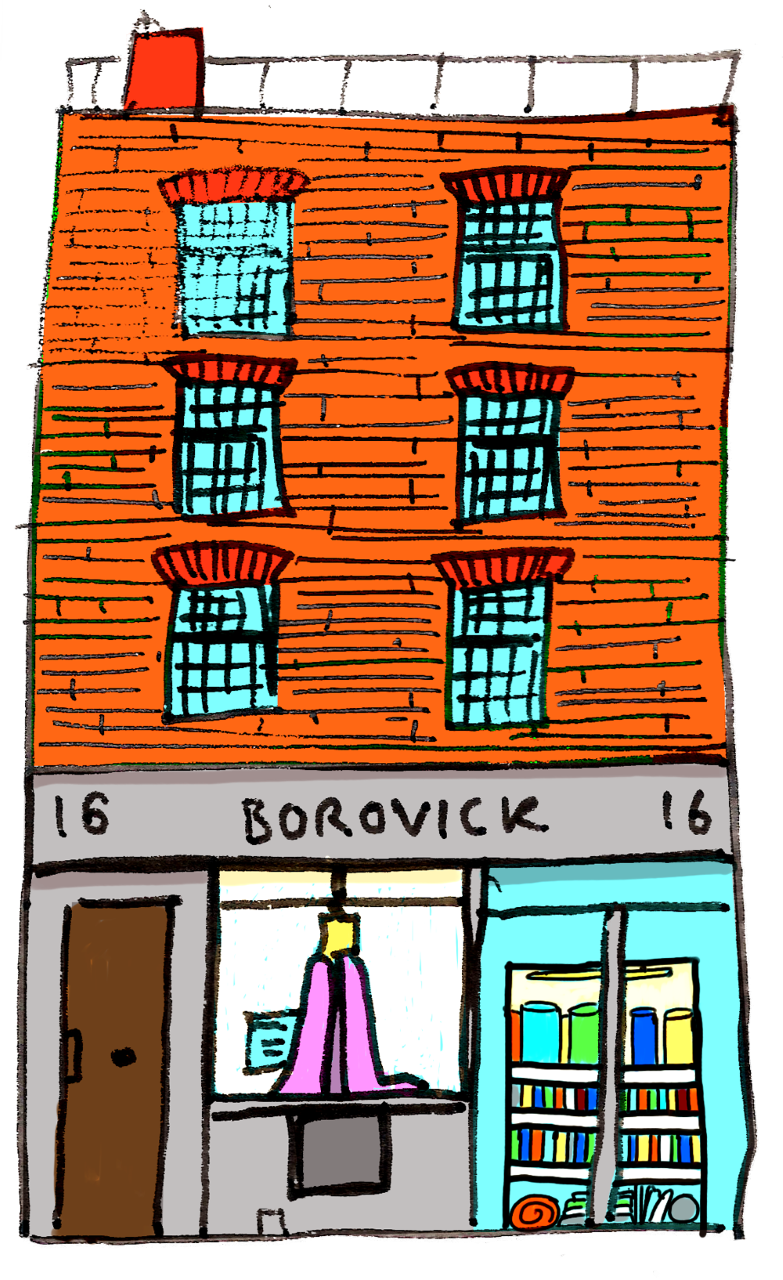 If you've ever wondered where the wardrobe departments in the West End source sparkly fabric for their productions, take a peek inside Bovorik Fabrics. It's as showbiz as a haberdashery can get, with reams of shimmering sequin tinsel textiles to fulfil every cabaret star's dream, to metallic mermaid scale prints and fun tinsel fur, ideal for fancy dress. Fans of kitsch will be in their element.
16 Berwick Street, W1F 0HP.
www.borovickfabrics.com
Misan Fabrics & Misan Textiles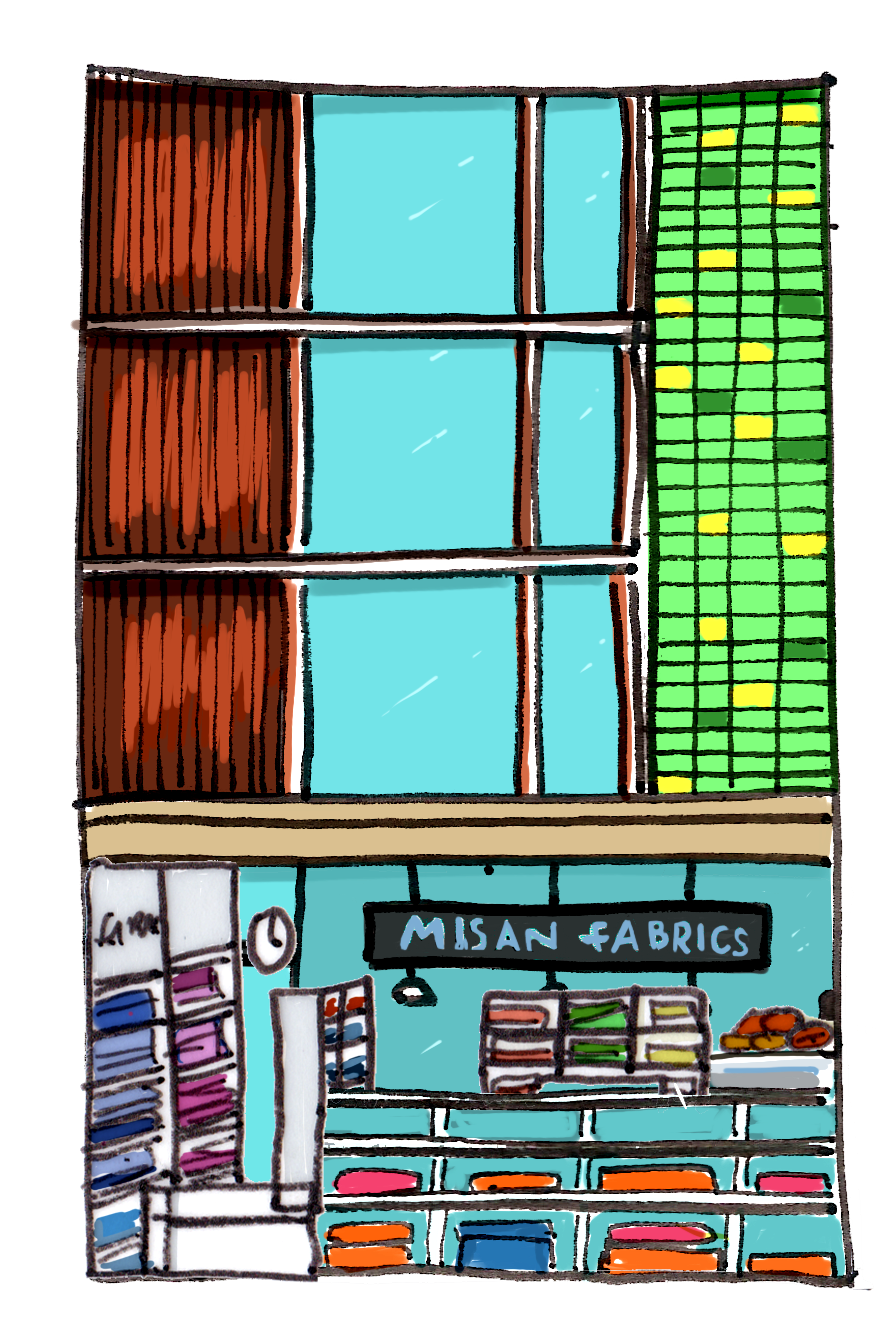 The light, bright, airy feel of Misan Fabrics is the stark opposite of The Berwick Street Cloth Shop: it's about as modern as a haberdashery can get. Fabrics here are mainly synthetic and there's no doubt that many of them are used by major designers. From fancy jacquard weaves to iridescent plastics, this is a store where creative fabrics compliment the classics. Downstairs is dedicated to menswear and tailoring and there's a rather fine range of Scottish tartans too.
At sister store Misan Textiles you'll find casual wearable fabrics like cotton and jerseys, but the biggest pull factor is their 'bargain basement': get ready for a good rummage through!
Fabrics: 4 Berwick Street, Textiles: 52 Berwick Street
www.misan.co.uk
NOEL STREET
Kleins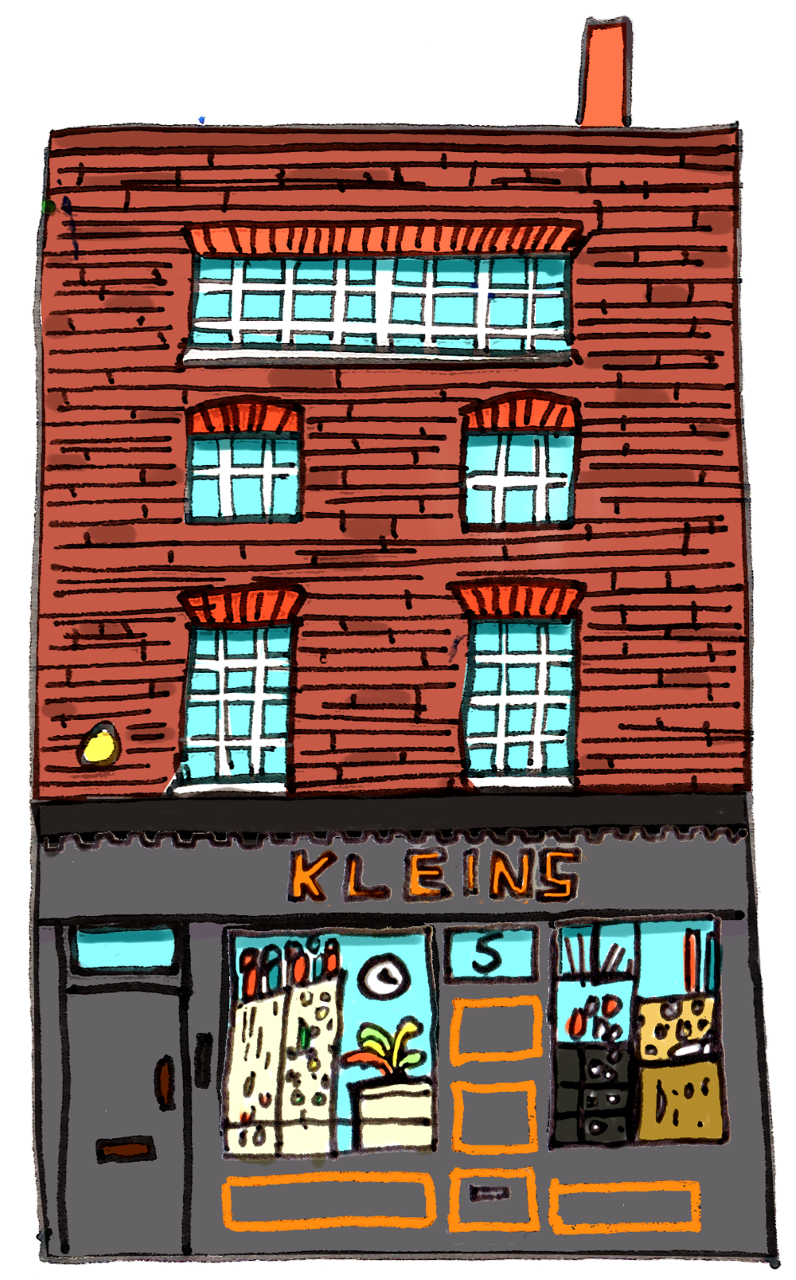 The iconic exterior of Kleins is very much a part of the landscape of Soho. If you need to pick up emergency materials or a craft tool in a hurry, then this compact store is the best textile shop in Soho to visit. Upstairs you can browse all manner of patches, (perfect for customising bags and jackets) while downstairs is an impressive range of ribbons, trims and zips: every type you could possibly desire.
5 Noel Street, W1F 8GD.
POLAND STREET
MacCulloch & Wallis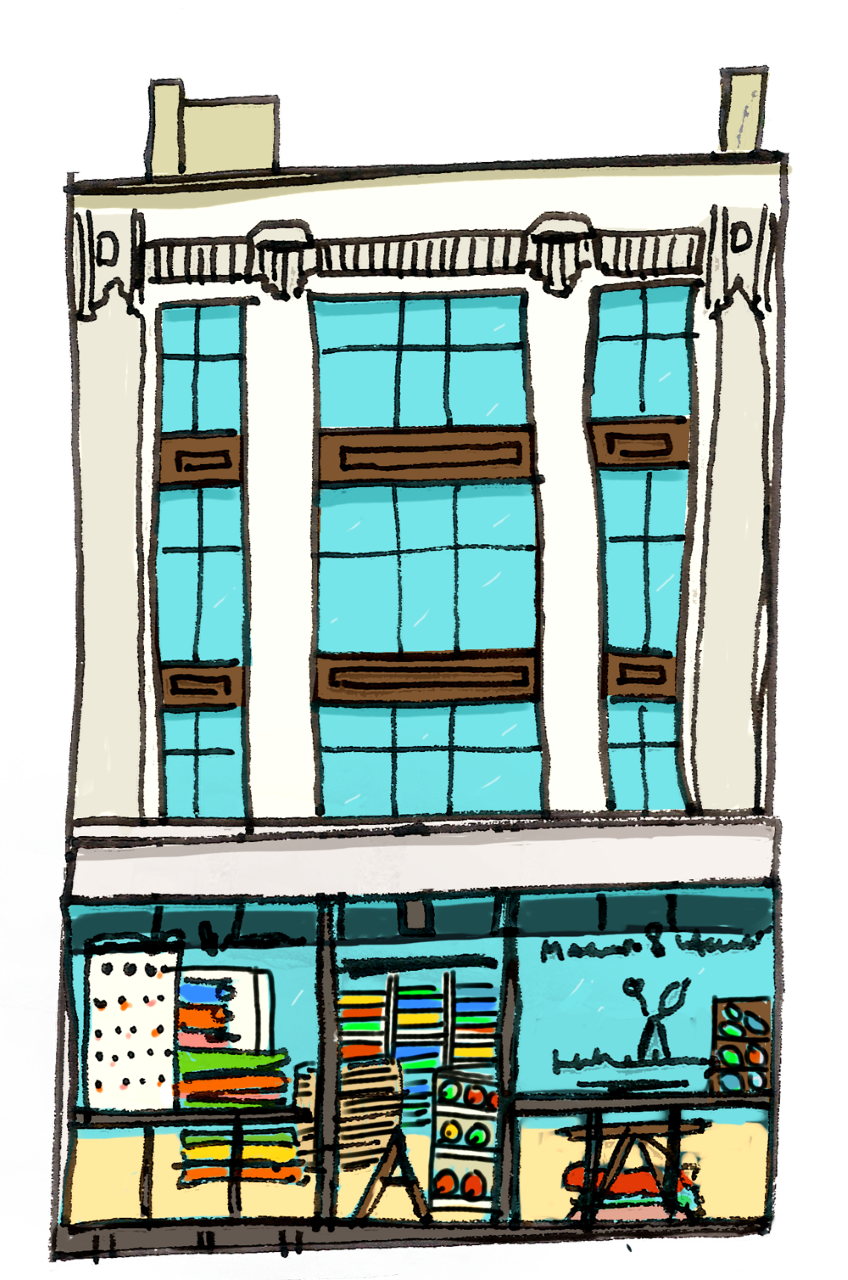 If you can't find it in this emporium of epic proportions, it probably doesn't exist as MacCulloch & Wallis is a traditional British haberdashery. Spread across two floors, upstairs work your way through a rainbow of metallic ribbon trims, faux leather and various sizes of metal chain. Colourful pom-pom trims are piled up while unusual offerings like looped tulle trim will inspire you to work with new materials. Whether you're looking to update your wardrobe, or your home furnishings, it's all here.
Downstairs you'll stumble on every kind of button and hue of thread you could possibly ever need, fabric dyes and feather boas. If you're interested in hat making, step inside the den like 'Millinery Vault'. Here you'll find everything you need to make your own hats from felt hoods to sinamay. Next door there's an excellent Indian snack joint too called The Katti Roll Company, a great place to take stock of your shopping while you chow down on a flakey paratha roll filled with spices.
25-26 Poland Street, W1F 8QN.
Do you agree that these are the best haberdashery, textile & fabric shops in, Soho, London? Have I missed someone out? Let me know in the comments!