Spring Colours – which shades should you welcome in this season?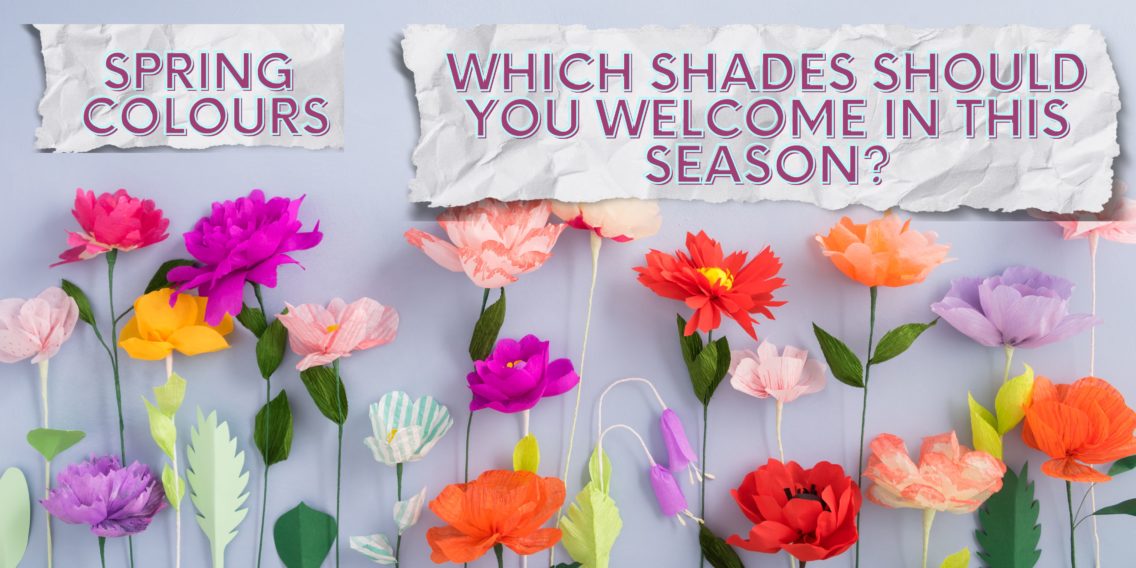 As the winter months begin to fade away and the days start getting longer, it's the perfect time to embrace spring colours. Nature is finally coming back to life with vibrant hues that have the power to renew our spirits and energise our souls. Just look at all the vivid yellow daffodils sprouting up, the bold block colours of bright tulips and of course the fairytale allure of soft pink blossoms. It's stunning, even with all these heavy April showers that are going on!
Take a moment today to make the most of this energising spring palette by inviting the colours of spring into your life.
What are the colours of spring?
Every season nature has its own colour palette that captures what's happening all around us. From the flowers that bloom, to the levels of light in the sky. Here are five springtime colours that can inspire a fresh start, just like the new blooms and buds, by giving us a dose of natural colour therapy. 

Green – The Colour of Renewal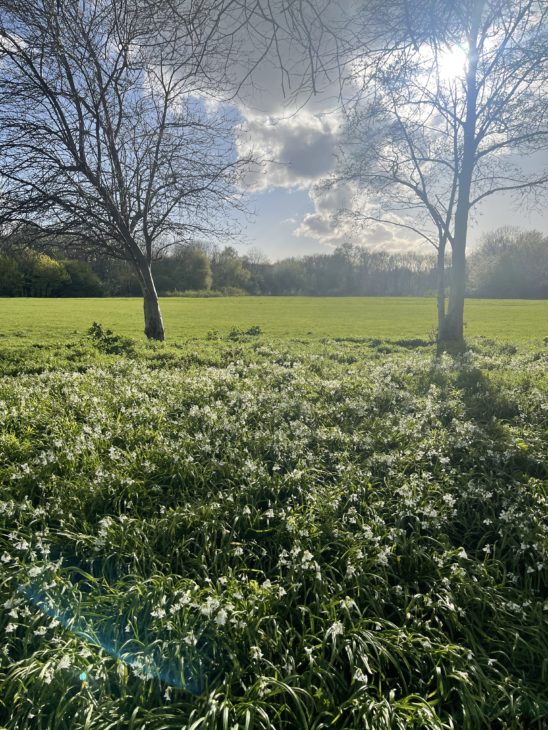 Green is the quintessential spring colour, symbolising new beginnings, growth, and renewal. As the trees and flowers start to bloom, green reminds us that life is constantly evolving. It gives us motivation that we too can start afresh if we want to.
Personally, I enjoy having a 'fresh start' every season and every quarter because it keeps me on track with my goals and plans. Adding some green to your life, whether it's through houseplants, nature walks, or green clothing, can help you connect with the energy of spring and embrace new opportunities, even ones you don't realise that you're seeking.
Yellow – The Colour of Happiness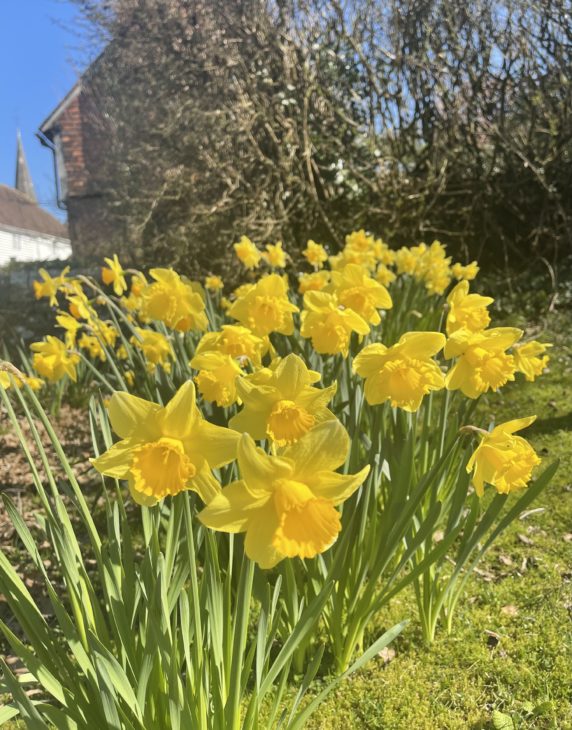 The shade of sunshine, yellow can have a profound effect on our mood and emotions. Adding yellow to your life, whether it's through a new piece of clothing, a fresh coat of paint (I'm currently painting my living room yellow), or a bouquet of daffodils, can help lift your spirits and bring you a sense of joy and happiness. Being around this colour is especially beneficial for those struggling with depression or anxiety. If that sounds relatable, as well as seeking professional help do inject some yellow into your day.

Pink – The Colour of Love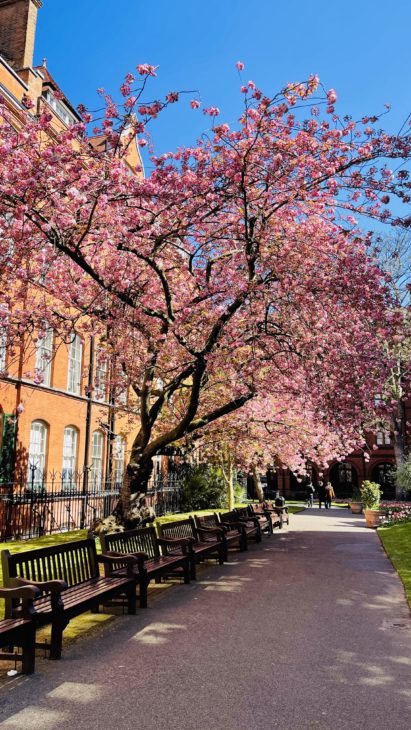 The softness of pink is often associated with love and tenderness, making it an ideal colour to add into your life if you're looking to renew your relationships and emotional well-being. As spring brings warmer weather and longer days, it's a good excuse to spend more time with loved ones and nourish your connections – arrange that meet up you've been delaying pronto! 
Blue – The Colour of Peace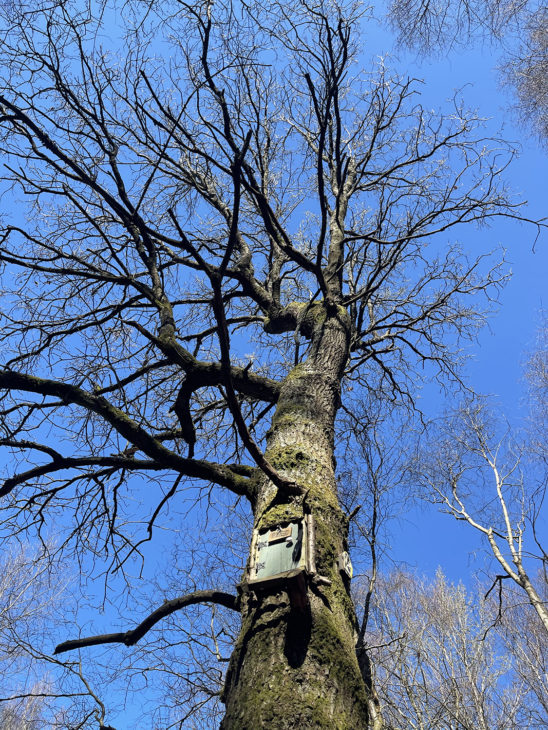 There are endless types of the hue blue, but the soft soothing blue skies of spring evokes feelings of calm and serenity. As we transition into the spring season, incorporating shades of blue into our homes and wardrobes can help us feel more grounded and relaxed. Blue is also associated with clarity and communication. If you want to improve your mental and emotional well-being, (which also needs a 'spring-clean' to blow away cobwebs like old habits and old thought patterns), blue can help you strive head to a new season.

Purple – The Colour of Spirituality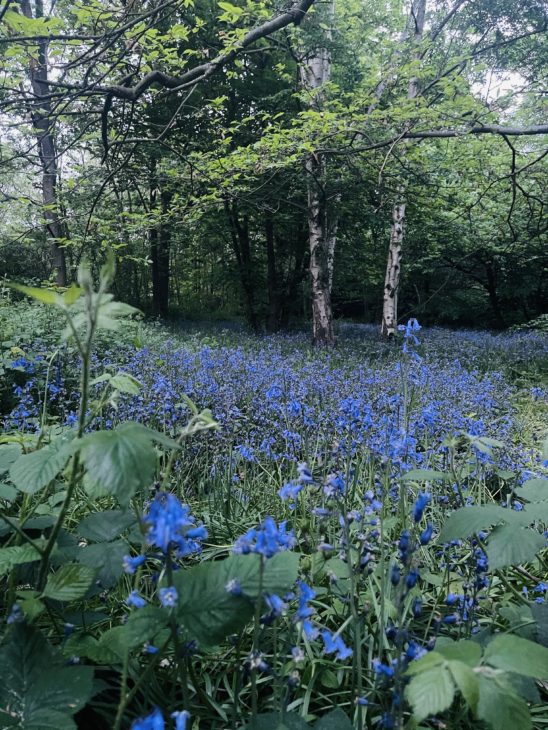 They're called bluebells, but in some lights they're purple! Now is the time to go out and find colourful bluebells . Protected in the UK, bluebells can pop up unexpectedly and if do they shouldn't be chopped down. Savour them as they're only with us for w couple of months in spring each year.

Purple is associated with spirituality and imagination. It's a great choice if you're looking to spark new ideas and projects, something I'm always trying to do. And as the weather warms up and we have more time to spend outdoors, exploring new hobbies and creative endeavours, purple can be a great way to tap into the energy of spring.
Adding some purple to your life, whether it's through clothing, art supplies, or flowers, can help inspire your inner artist, while helping you feel spiritually content and grounded.


Spring colouring
Whether green, pink, yellow or blue appeals to you, or perhaps a combination, or the whole palette, there are countless ways to incorporate spring colours into your daily life. By embracing the colours of spring, we can tap into the joy and abundance that the season has to offer. Consider spending time around these colours however best fits your lifestyle, whether that's introducing them into your wardrobe, interiors or the gifts you're giving.
Which of these five spring colours is your favourite? Do let me know!
Yours colourfully,