Andy Warhol's Forgotten Textiles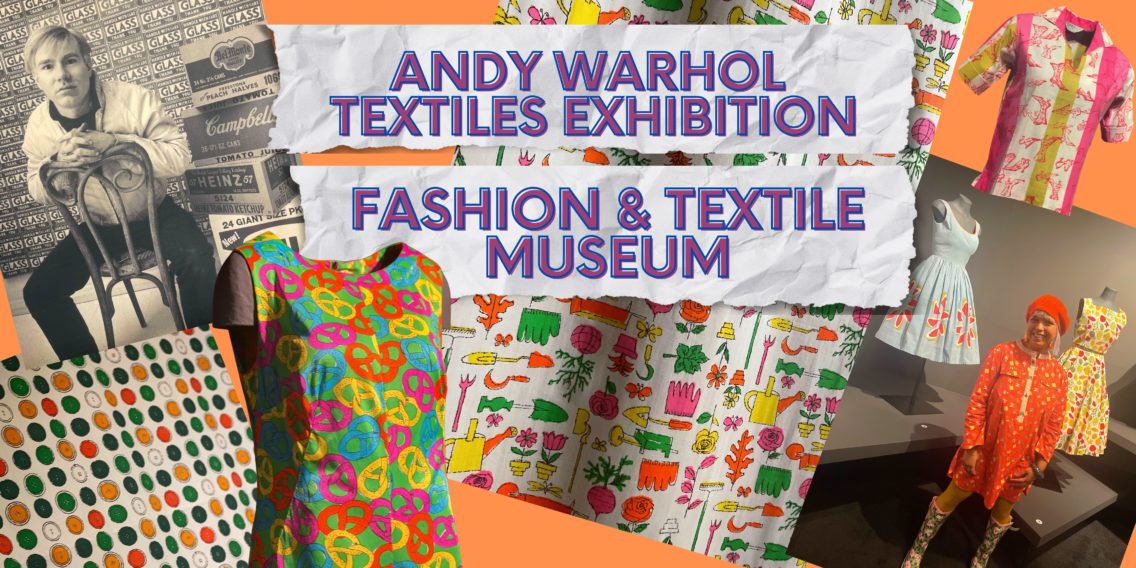 I'm not sure when my Andy Warhol Campbell's soup print obsession started but that was one of the earliest pieces of art that caught my imagination as a kid. I still dream of owning a tinned soup print dress…but I had no idea that's not the only print of the late great American artist I want in my wardrobe.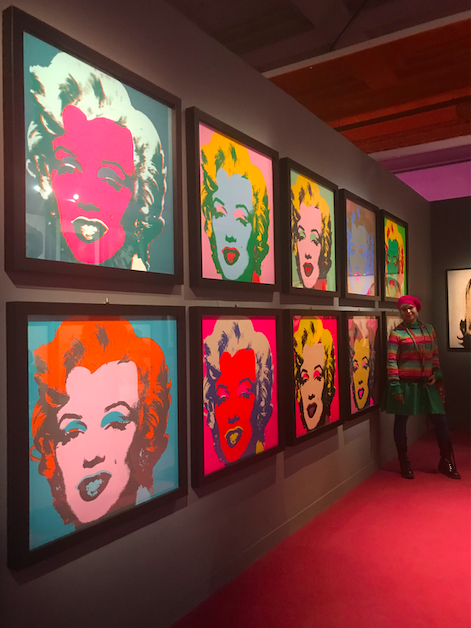 Andy Warhol: The Textiles is an exhibition at the Fashion and Textile Museum in London that puts the spotlight on the designer's pre-Fine Art Pop Art career. Before he became a house hold name with his bold colourful, celebrity and product inspired prints, he worked as a successful commercial designer, an era that many people aren't aware of.
What's so fascinating about this era which spanned the late '50s to the early '60s is that these designs were created for other people so he wasn't credited for them. He did develop an aesthetic but it wasn't always easy to spot his work – so you may well have seen or owned an Andy original from a vintage store without realising it.
The exhibition is split into different themes that Andy Warhol regularly featured in his commercial designs. Everything on display belongs to two private collectors and amongst them are clothing and fabric swatches.
Andy Warhol's obsession with food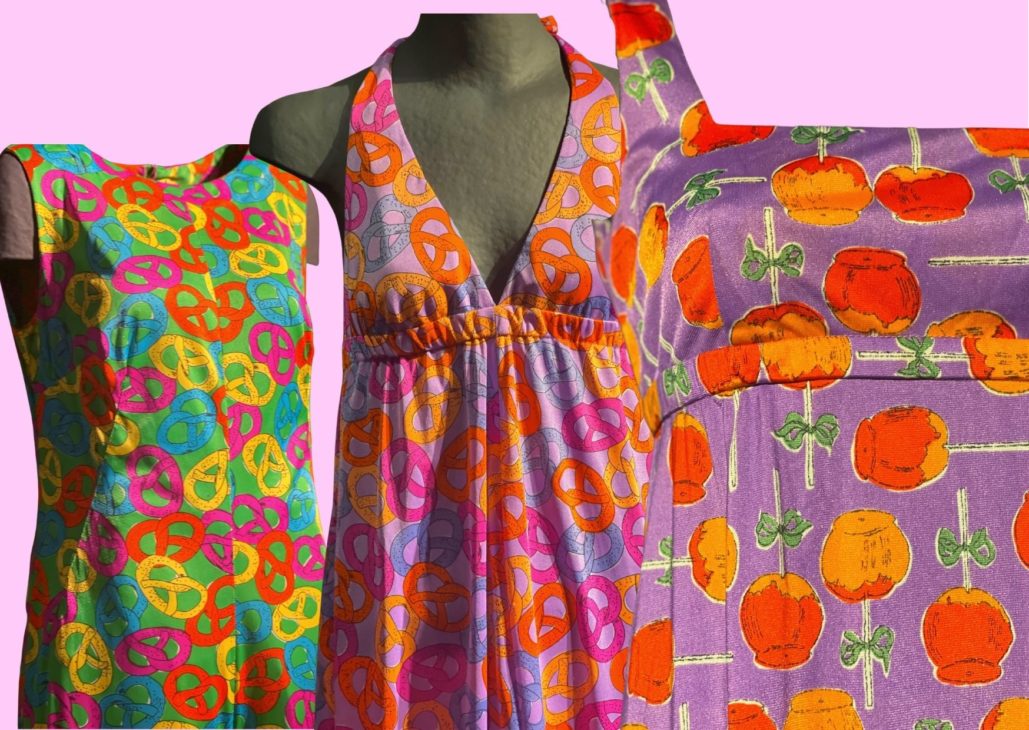 Did you know that Andy Warhol's favourite food was dessert? He had a sweet tooth that drew him to puddings, desserts and ice-creams of many varieties, his favourites were served at Serendipity 3, a cafe in New York – in fact the last meal he ate before he died was dessert from that very cafe, so at least we know his tummy was happy as he passed on.
In 1960 Andy began drawing ice-creams and there are several ice-cream print dresses in the exhibition…along with toffee apple prints and giant colourful pretzels, as I mentioned earlier, I never knew I needed these Andy Warhol fabrics in my life until now!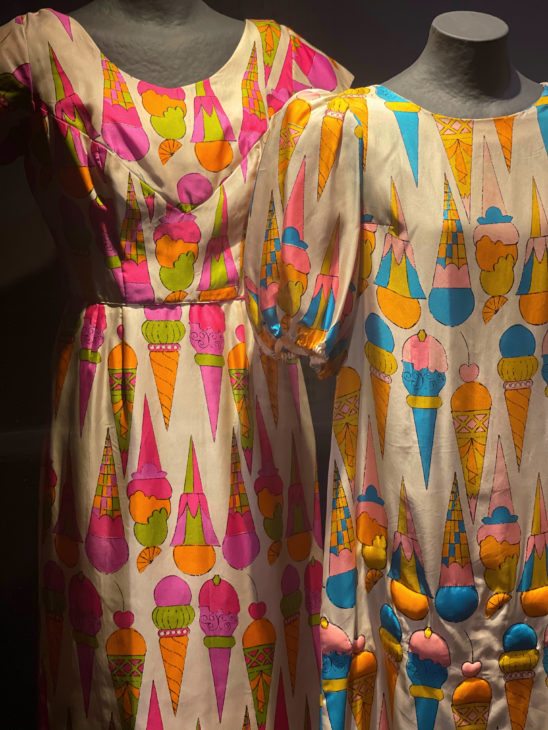 Andy Warhol's Novelty Prints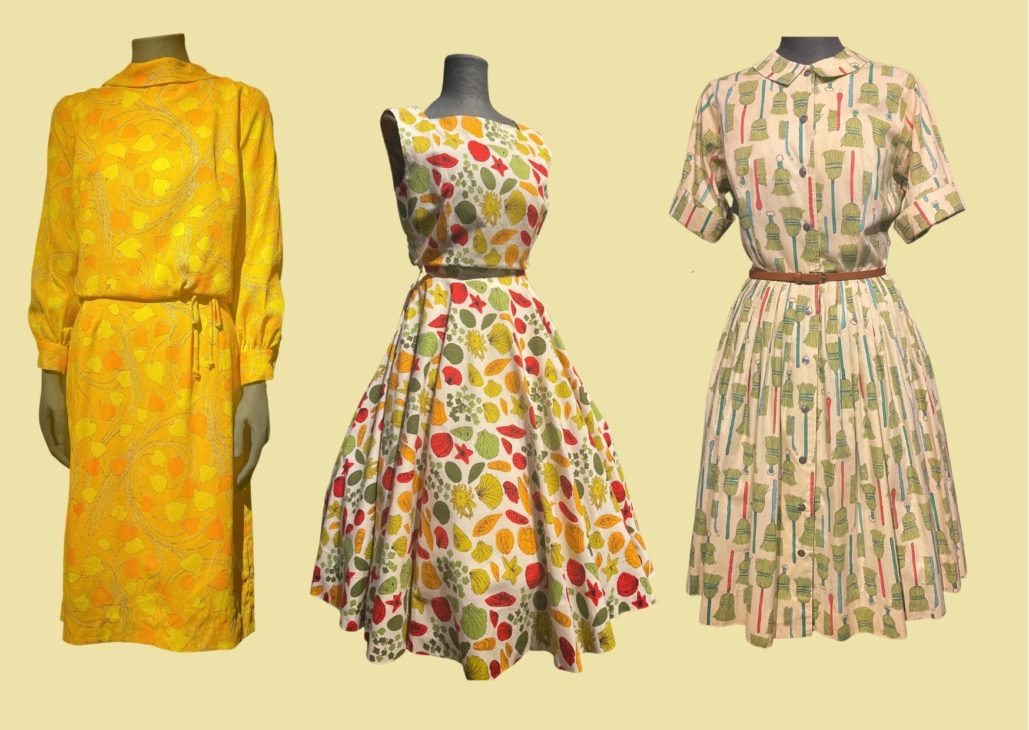 Novelty print fabric turns ordinary everyday objects into pieces of aesthetic beauty. Various designers in the USA were using 'everyday' items in their work but Andy Warhol seemed to have a knack for turning the ordinary into the extraordinary – the dress on the right above is a print based on broom sticks.
Andy saw potential in the mundane and other examples of objects he turned into artistic motifs you can see in the exhibition include buttons and flags.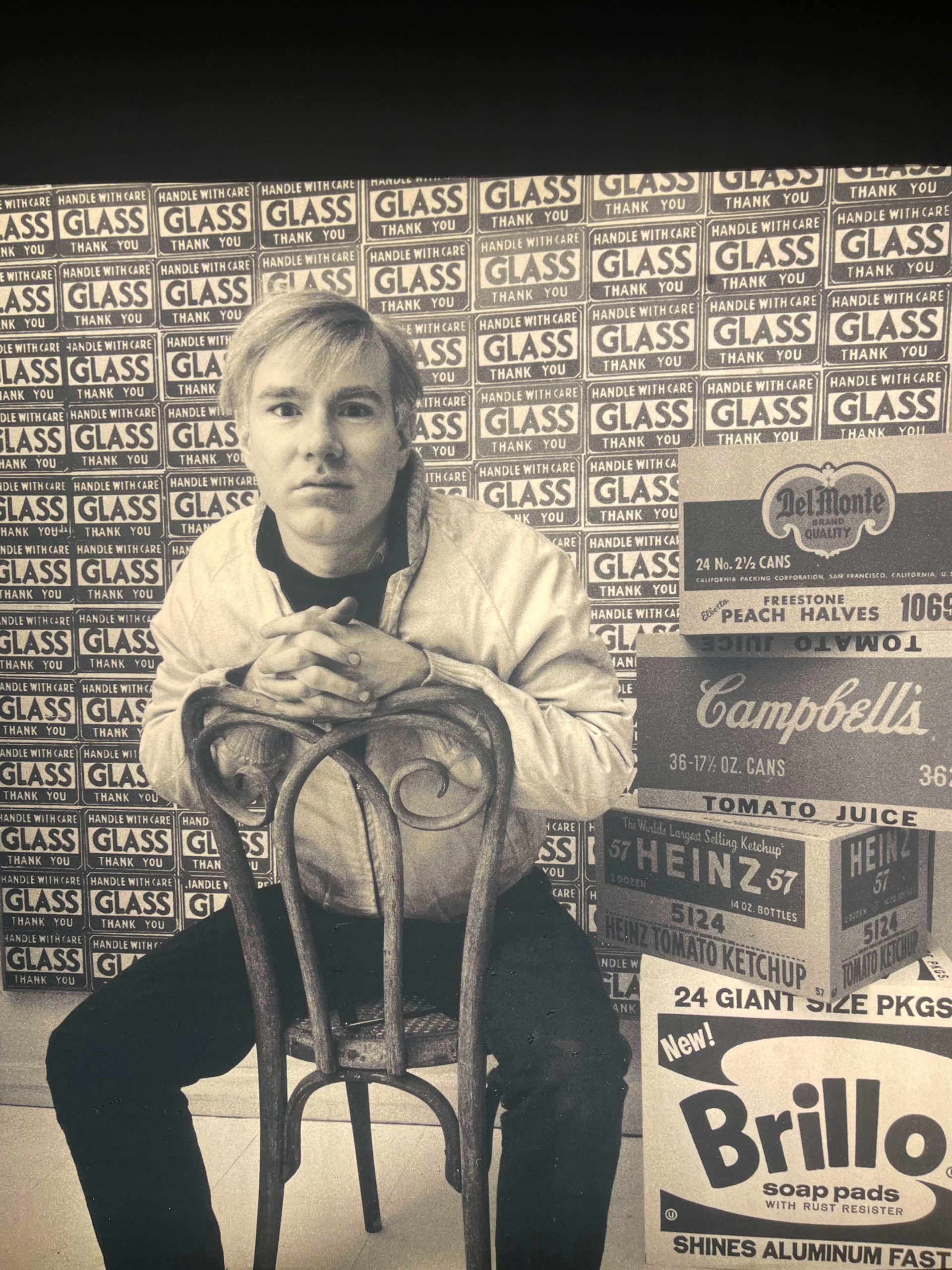 Recognising the appeal of the everyday became the origins of his Pop Art – the aforementioned tinned soup as well as Coca Cola bottles and Brillo boxes were all products that inspired his creativity.
Andy Warhol: The Textiles at Fashion & Textile Museum London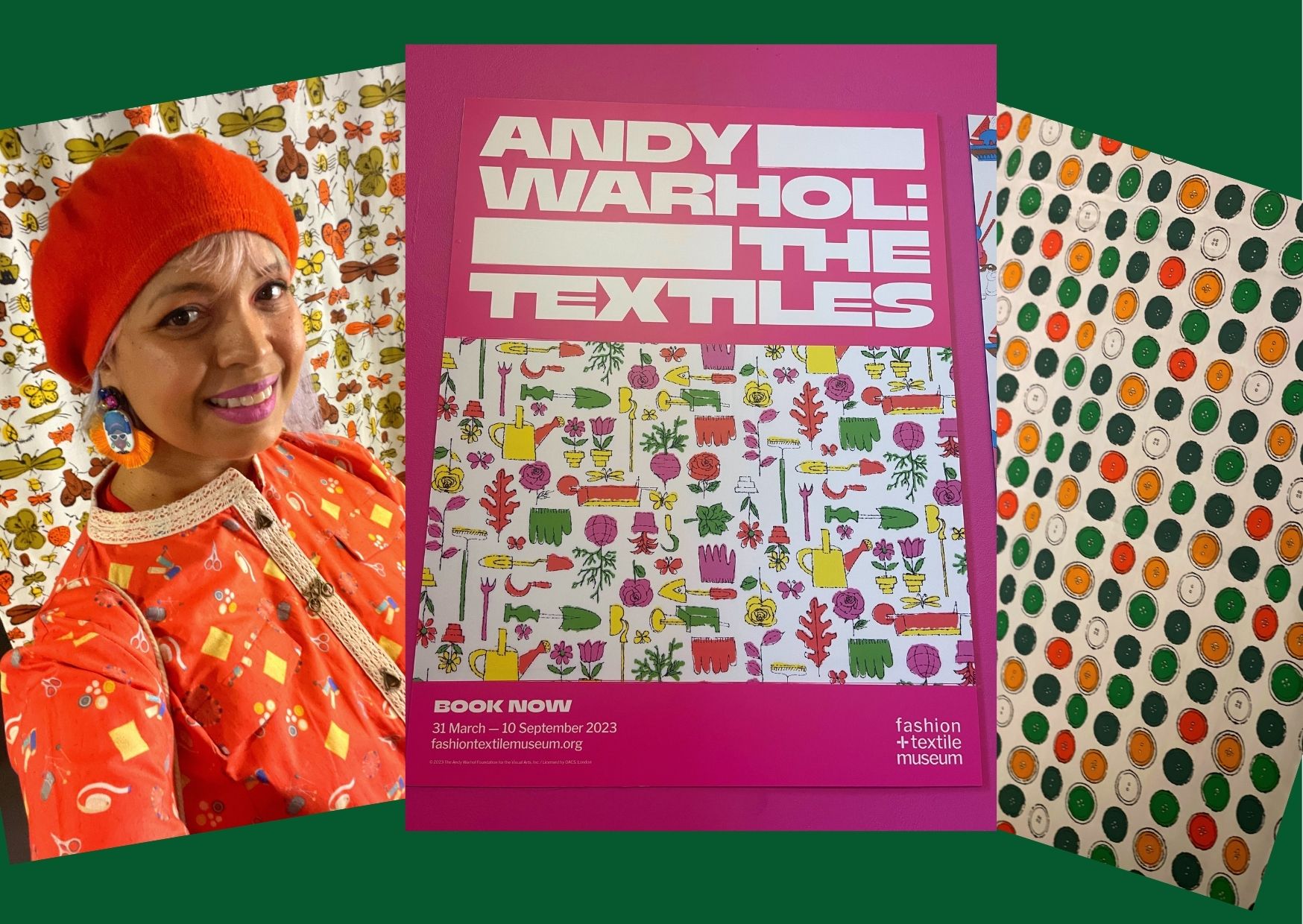 Andy Warhol paused on his commercial design career in 1963 and didn't return to it. One of the things that struck me about the exhibition is how popular the type of printing he was creating continues to be today especially in the dressmaking community where novelty fabrics have made clothes-making appeal to a whole new generation.
The exhibition is an alternative lesser-known version of Andy Warhol and while there's no Pop Art present, there are lots of vibrant, colourful creations to keep you engrossed and at the end of the exhibition a room filled with craft supplies where visitors can create their own Andy Warhol inspired print…of course, I had to have a go!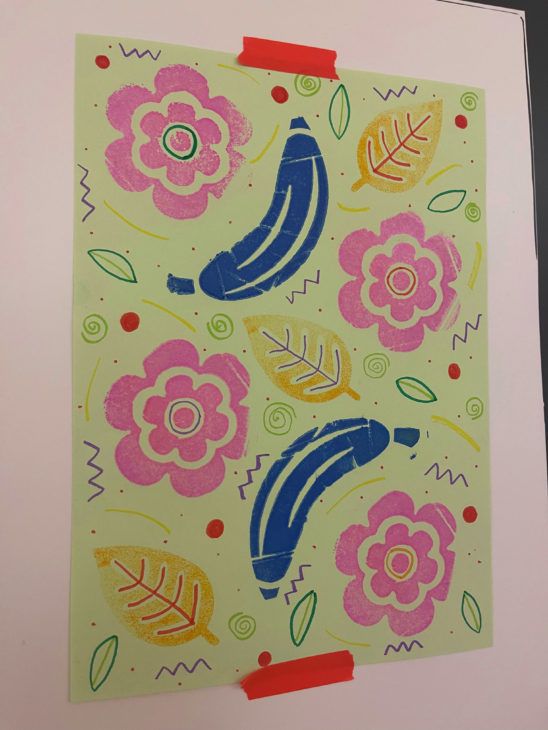 Andy Warhol: The Textiles runs from 31 March 2023 to 10 September 2023 at Fashion & Textile Museum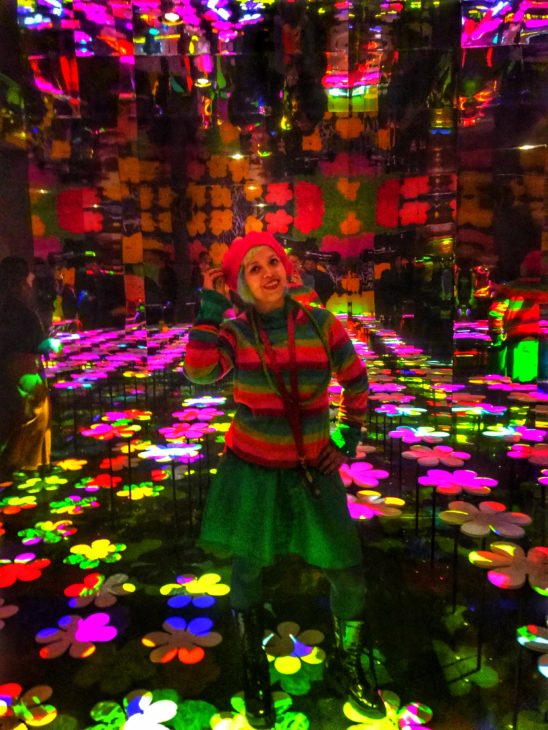 Yours colourfully,