Slow looking at the Pierre Bonnard Tate Modern exhibition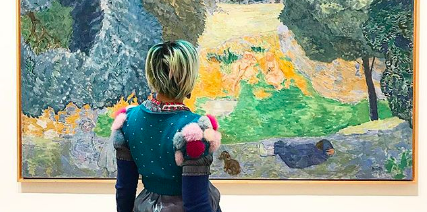 Photo: Zoe Norfolk
Last summer the Tate Modern announced it would be encouraging visitors to try 'slow looking', especially when it comes to their new The Colour of Memory exhibition by French artist Pierre Bonnard, which opens at the London gallery today. So I thought I'd test it out when I attended the preview on Monday.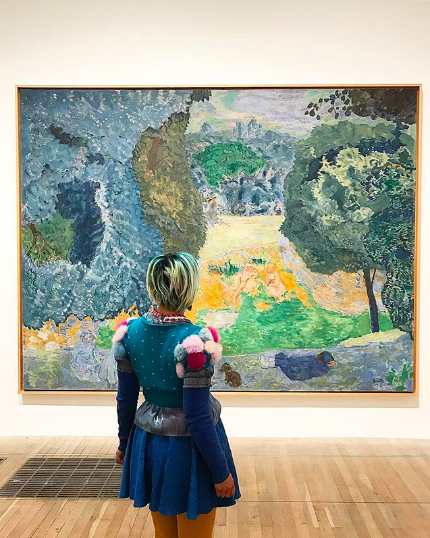 First thing I noted is that I'm very impatient. I just can't go around an exhibition in chronological order. It bores me. I have a preferred method and that is to zip around an exhibition to get a feel for what to expect and to identify which parts I'm likely to want to spend longer at. Then I go back to the beginning feeling a lot calmer, knowing what I have to tackle.
Sometimes I go around an exhibition a couple of times, mostly because often someone is blocking a picture or I missed some information, and sometimes four times. This is not really slow looking it's more organised looking…slow looking on the other hand is taking the time to appreciate every stroke of a painting, every line of a drawing, every aspect of a photo so that when you look at it as a whole, you get more meaning.
"I'm very impatient. I just can't go around an exhibition in chronological order. It bores me."
The slow movement is one that's gaining momentum in many aspects of western life in a bid to balance out the fast-paced pressure and demands that modern living puts us under. Slow food, taking time to enjoy every bite (I'm trying to eat while not looking at my phone), being present in the moment when you're doing mundane tasks like brushing your teeth, slow crafting where you stitch more consciously and even swapping transport for a walk, are all aspects of slow living that for the most part I agree with it, it's just I suffer from 'not having enough time' syndrome and if I were to loose myself in an exhibition from taking my time to look around it I'd probably end up being late for an appointment or missing a deadline which would bring the stress right back.
The Tate Modern is a gallery that allows photography and as such it can be temping to nip around taking snaps…after all, the gallery is free too so if you're not having to worry about wasting money then a quick look at an exhibition to get a photo for your social media would satisfy many. Some exhibitions however are paid and Pierre Bonnard's is one of them. I do feel that when I pay for an exhibition (especially at London prices), in order to get my money's worth, I do spend more time looking because I want to get every penny's worth, but when it's free it's not as important.
One of the things I'm most ashamed about though is that I can't always be bothered to read the exhibition text at galleries. I tend to photograph them, tell myself I'll read them later and then of course I never do. That's a habit I'd like to break as reading signs and captions properly would automatically slow me down.
Pierre Bonnard's work lends itself to slow looking because every one of his pieces has so much going on in it. He's an early 20th century painter and it was during his career in 1912 that he started exploring colour; an element that continued into the end of his life in 1947 (incidentally the exhibition opens on his death anniversary.)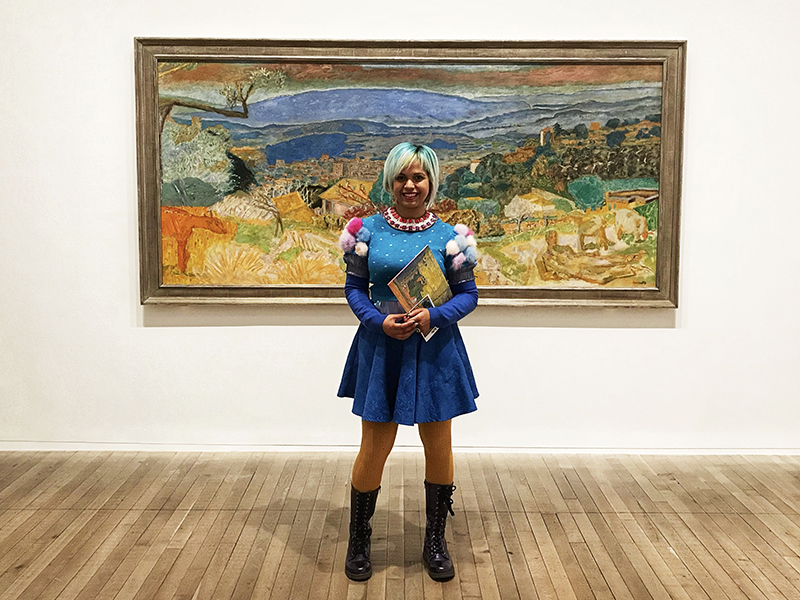 His own approach to art was slow. The exhibition is called The Colour of Memory because he created work from memory. He also worked simultaneously on different paintings at the same time (an example of an early multi-tasker perhaps?) This meant that a painting could take six years to complete and to be fair, if an art work is going to take that long to paint it deserve more than a quick glance right?
For me though as an appreciator of colour I can confirm that you need time to appreciate his work because there is so much colour in them. My favourite pieces in the exhibition were Summer (1917) and Landscape at Le Cannet (1928) both of which are impressive landscapes awash with subtle pastels and rich shading. Look closely and you'll see all manner of details, go quickly however and you'll miss their beauty.
Slow looking? It takes some getting used to but I'm prepared to give it another go.
Pierre Bonnard The Colour of Memory exhibition runs from 23 Jan 6 May 2019