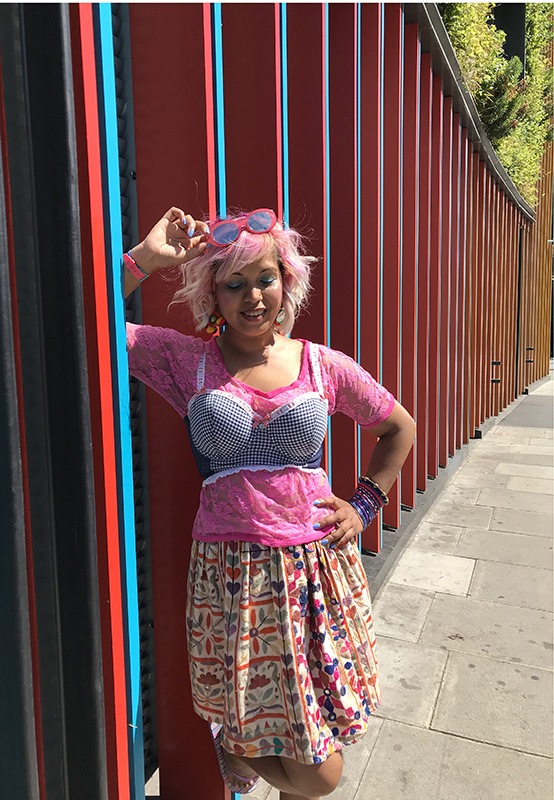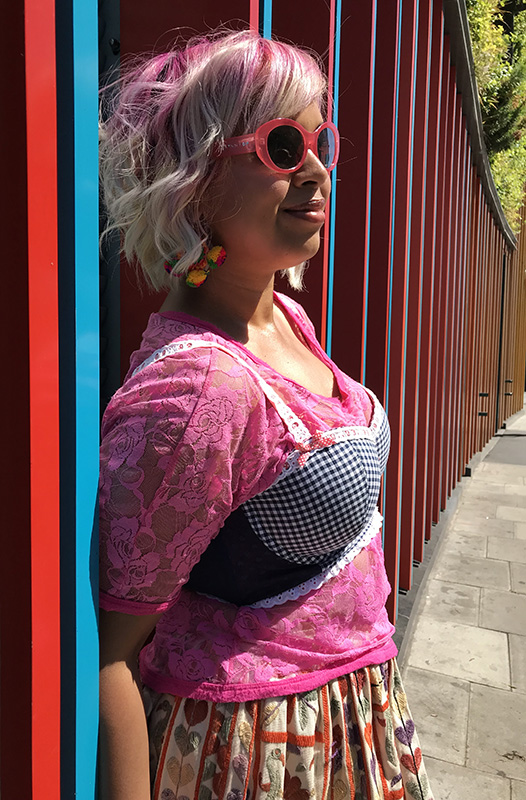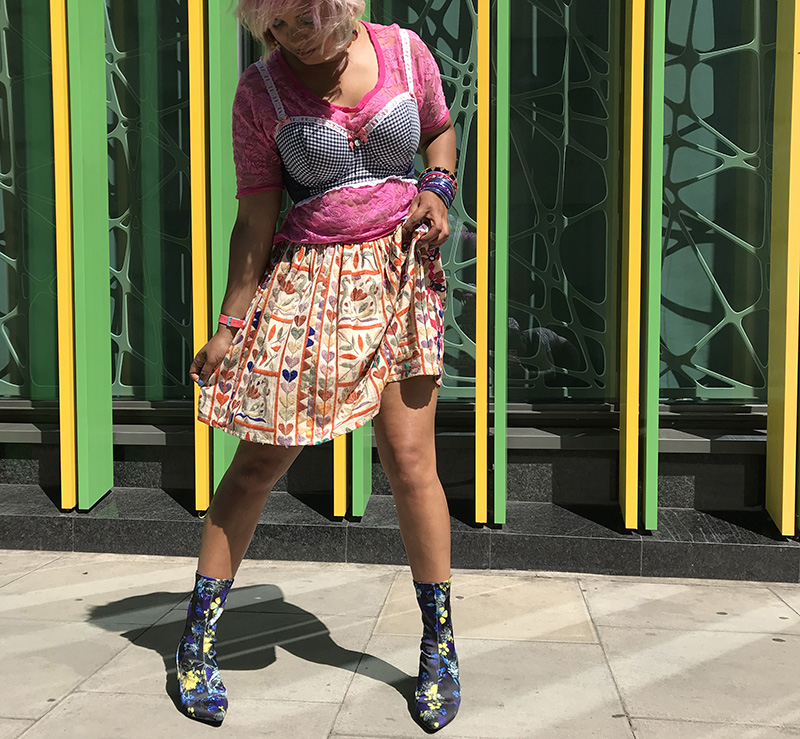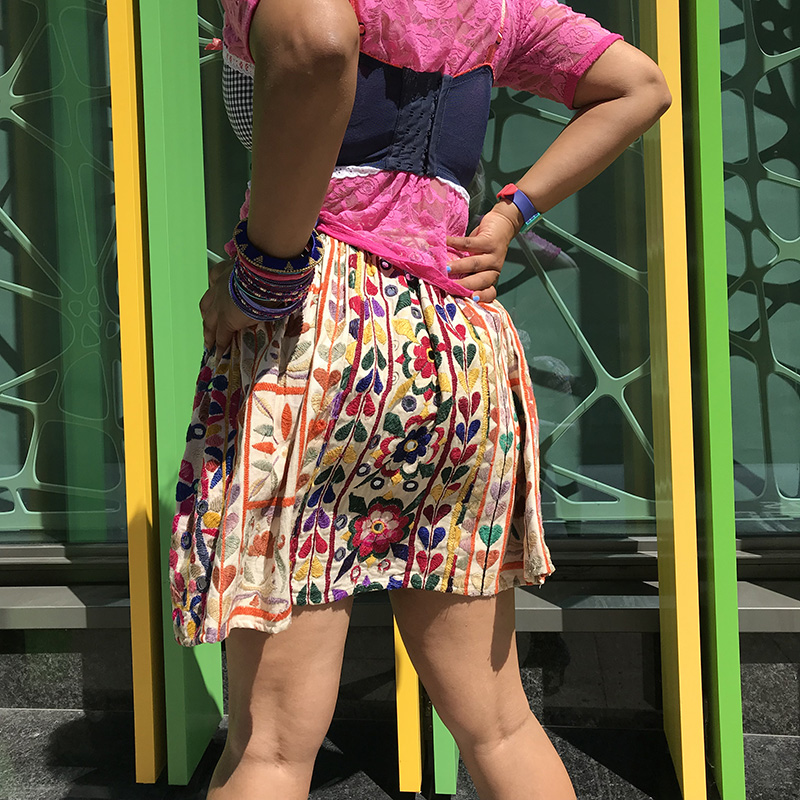 Ever since I've been following Chidera Eggerue aka The Slumflower on social media I've become more conscious of how much I detest bras. Sure 'bra-burning' is a historic part of the feminist movement but hearing someone talk about it so candidly on a regular basis on their Instagram stories, has definitely made the subject filter into my consciousness.
One of the first things I do when I get home on any given day is whip off my bra and let my body breathe. Sure bras shape an outfit, but what other purpose do they have?
Ah…they are pretty! Yes! There's some stunning lingerie in existence, I'm a sucker for a pretty, colourful, bra with all the trimmings – bows, frills, diamontes – but theses one don't look good under dresses; they end up making your boobs lumpy.
I have a drawer full of pretty bras that just seem a complete waste of money, as much as I love them, for the above reason I barely wear them. Which got me thinking, why hide them away where they get no appreciation – surely I could just wear them as a feature garment? I mean Madonna got a way with a pointy cone bra.
I know, I know, she's a cultural icon and I'm not.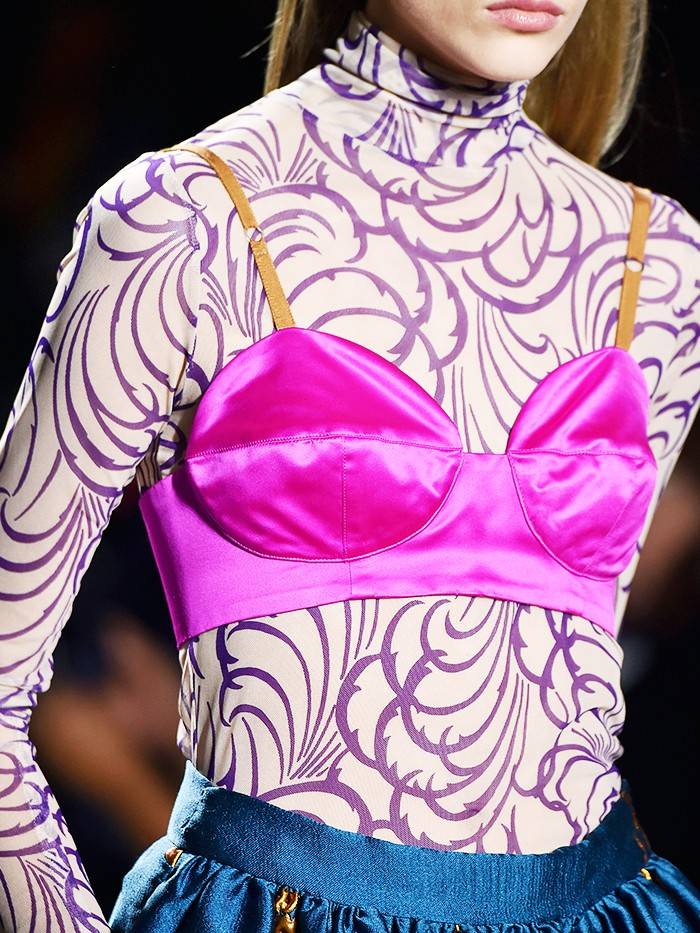 Bras on clothes have also appeared on international fashion catwalks Dries Van Noten showcased the look in 2016, but can an ordinary everyday women get away with it?
I don't know, but I told my usual wardrobe to move over and left my house with a bra. On top of my clothes. And here's what happened:
Boarding the train into London:
My local station is a Docklands Light Railway – they don't have drivers but they have Passenger Service Agents who check tickets. I board the carriage the PSA is on and immediately I feel him looking in my direction with a cheeky grin. Uh-oh. I freeze, hold my bag as high up to my chest as I can and try to act normal as he checks my travelcard. Am I being paranoid? Is he just chirpy and smiling as it is a sunny morning? Hmmmm.
 On route into London, on my second train:
Oh Jesus. No really. What have I done? Three monks get on my carriage wearing full on long brown robes with a cross hanging from their waist. In horror I try and cover my chest, again with my bag in the hope they don't notice my shameful attire – or worse still get offended. Then I imagine 'what if' a Muslim man with a beard resembling my late dad gets on: I would feel so embarrassed.
I'm so sorry:
For the next 45 minutes I wander around the shops waiting for a friend. Each time someone looks at me I start to feel sorry – sorry for embarrassing them? Maybe? I don't know. I convince myself that actually I'm fine with it, but I feel bad if others find it too much – and I rarely worry about what people think of what I wear.
Mate gives verdict:
I meet up with my friend Natasha and explain what I've done – I've decided to wear my bra on top of my clothes. She brushes it off as it being totally fine but then confesses that she did wonder a bit when she first saw me but we discuss it and realise it's a heatwave, women are out wearing tiny bikini tops, men are topless, I'm wearing a bra on top of a t-shirt, I'm actually the least risky.
The final verdict:
Natasha takes some photos of me although they are great compositions and lovely photos, (posted above), seeing them I do feel a bit ridiculous. In my home mirror the concept worked, on the streets, I'm not too sure I pulled it off.
Still, it doesn't stay on for long. We head over to Hampstead Ponds for ladies where we're greeted by hundreds of women sunbathing alfresco, many of who are topless, no bras, no swimming costumes in sight.
A sigh of relief. I loose the bra, in all honesty it's not fun to wear under or over clothes. And as I lay in the grass sun beating down on my bare skin I remember the fact that my late mum never wore bras. She handmade sari blouses which are cropped cotton tops you wear without a bra and I wonder why bras were ever forced upon as a necessity in Western culture while elsewhere around the globe bras aren't even a thing?
Would I wear a bra on top of my clothes again? Probably not. I'm more interested in finding clothes and tops that don't require wearing them – if you spot any (that meet my colour standards and give good body shaping), drop me a link in the comments.
Next day
The day after my experiment I try to find an ensemble I can wear that doesn't require a bra. I wear a dress with a top that has a trim so loud no one could notice my boob shape. I leave home and then reality sets in. I forgot the small detail that on most days including this very one I need to run for my train, and that's when the penny drops.
Oh. That's why bras are useful…
Images: Natasha Taneka
Yours colourfully,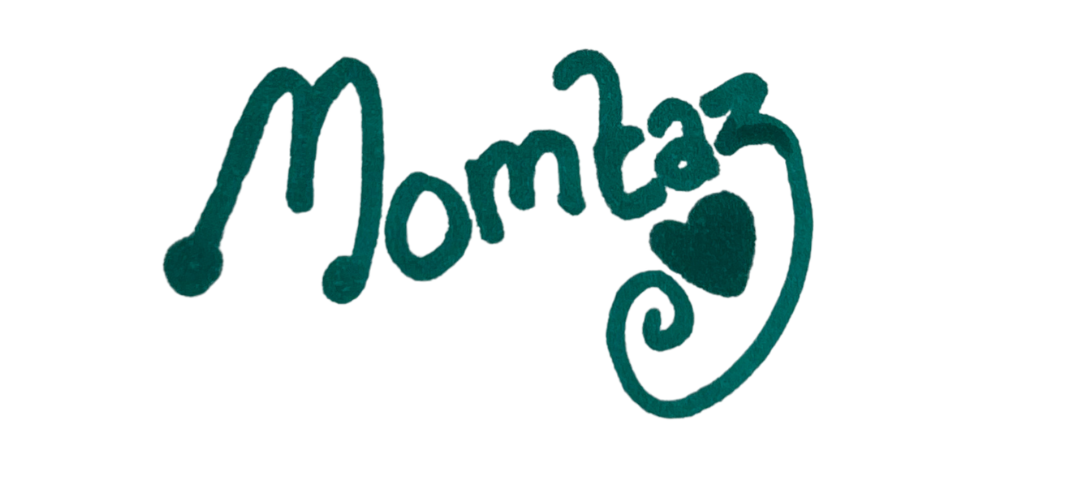 alternative fashion
boobs
bra
bra on top of clothes
brasserie
catwalk trends
Chidera Eggerue
dries van noten
fashion trend
feminist
hampstead ladies ponds
London look
Madonna
the slum flower
underwear
women's liberation