Send a smile! 50 things to include in a happiness kit
You don't need an excuse to make and send a happiness kit – it's just a wonderful thing to do because it's guaranteed to lift the spirits of anyone that receives one. But what is a happiness kit I hear you cry? Well, sending physical post to people has got a lot more rare. It's so easy to send a WhatsApp or leave a social media comment as a way to keep in touch with someone, but nothing digital has the impact of physically receiving something handmade and personalised. It's a thoughtful way to make someone feel uplifted and happy. You could send one to celebrate World Happiness Day which is March 20th, or just sent one because it's unexpected and can turn an ordinary day into an extraordinary one.
I received my first happiness kit from Sheila. She was a volunteer at a community centre, next door to the charity shop I volunteered at in Aberfeldy Street – the UK's most colourful street. With all those vibrant murals on the walls it was no surprise that the people on the street are so friendly, but Sheila has an extra special air. So one day when she said she had something for me, I wasn't surprised she's be so kind, but I was surprised with the contents, it was so positive and heart-warming to receive some kind words in a handmade card and a handful of simple objects – a coin, a marbles, a piece of chocolate and a few other goodies. All things we have at home but suddenly they felt more special – inside a happiness kit they suddenly had more meaning.
Recently, (I think it' because it's been such a tough, cold, grey start to the year) I decided I wanted to send some of my own happiness kits – in fact I've committed to sending 10 a month as my little thing that I do. However, there's so secrecy to this – I think everyone can benefit from making and receiving a happiness kit which it why I created this post with 50 ideas of things you could put inside yours.
Types of Kit
You could send a friend a happiness kit filled with general good vibes to lift their mood on an ordinary day or which takes them by surprise or, you could make them for different occasions. If you do that then don't forget to vary the contents so they suit the theme and the name, you may find that a 'care package' or 'survival kit' works better
Here's some ideas for types of happiness kit:
First Day in a New Job
Smile Kit
Work Happiness Kit
Get Well Soon Kit
Friendship Kit
Pamper Package
Stress Buster Kit
Sister Survival Kit
Self-Care Starter Kit
Divorce Survival Kit
New Parent Survival Kit
Christmas Happiness Kit
50 ideas for what to include in a Happiness Kit to send to a friend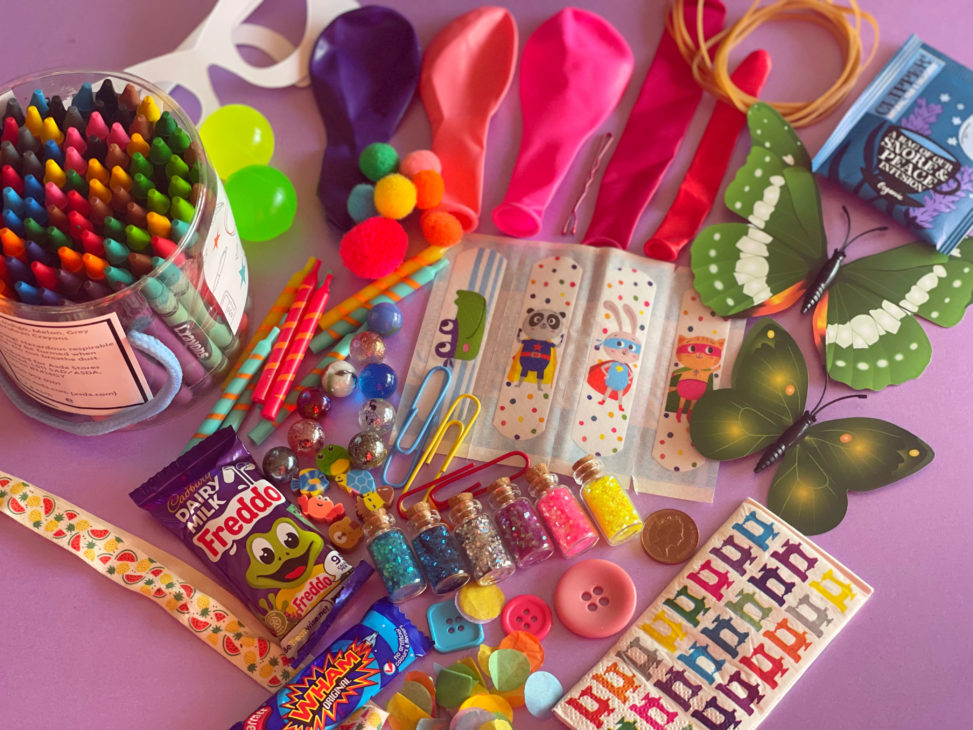 Choose around seven items from these happiness list ideas I've put together, perhaps ones that are especially relevant to the person you're posting it to. Write down in the accompanying card what each item means…have fun with this.
Seeing these ideas may help you come up with some of your own suggestions too. Pinterest has lots of ideas too.
Eraser: to make mistakes disappear
Rubber band: to stretch yourself to the limits of what you can achieve
A coin: so you're never penniless
String: to tie things together when they fall apart
A button: to press in case of panic
Marbles: incase you lose yours
Glitter jar: because you deserve to sparkle jars
A plaster to: heal any pain
Cotton ball: to cushion and soften any blows you experience
Paper glasses: to help you see more clearly when life gets foggy (and to decorate and get crafty!)
A star: to wish upon
A candle: to lighten up the dark days
A crayon: to colour your day
A mint: to remind you you're worth a 'mint' to others
Toothpick: to remind you that you can pick and choose what you want to do
A tea bag: to help relax
Confectionary: to remind you of the sweeter things in life (this could be sweets or chocolate!)
A heart: because you are loved
Confetti: to celebrate being life
Gum: to help you stick to your goals
Seeds: to help you to keep growing
Pom pom: to remind you that people are cheering you on
A tissue: to dry any tears
Hair clip: for when you need to get a grip
Calculator: to count your blessings
Smarties: to remind you how smart you are
Balloon to help you reach for the sky
Gold leaf – because you're worth your weight in gold
A paperclip: to hold it all together
Sherbet: to add some fizz to your day
Candy watch: don't let time pass you by
Bouncy ball: to help you bounce through the day
A name tag: so you don't forget who you are
A lollipop: for when life sucks
Sandpaper: to smooth away the rough times
A glow stick: to remind you to shine bright
A puzzle piece: because you are an important part of life
A safety pin: to keep you safe
A compass: to help you find your way back
A glove: for when you need an extra pair of hands
A sponge: to soak up all the good memories
A marker pen: to mark the start of a new journey
A needle: to stitch your life back together
Pot of cream: to soothe your pains
A match: to light a fire when you feel burnt out
A clover: to bring you luck
A rainbow sticker: to remind you of the magic of life
A butterfly: to help you spread your wings
A magnet: to attract good vibes
A gemstone: because you are precious
Making a Happiness Kit Card
So that's the contents but you also need a message inside your card or on your writing paper. Think about the colour, patterns and design on what you're sending as this will have an impact. Even the envelope should be inviting to open.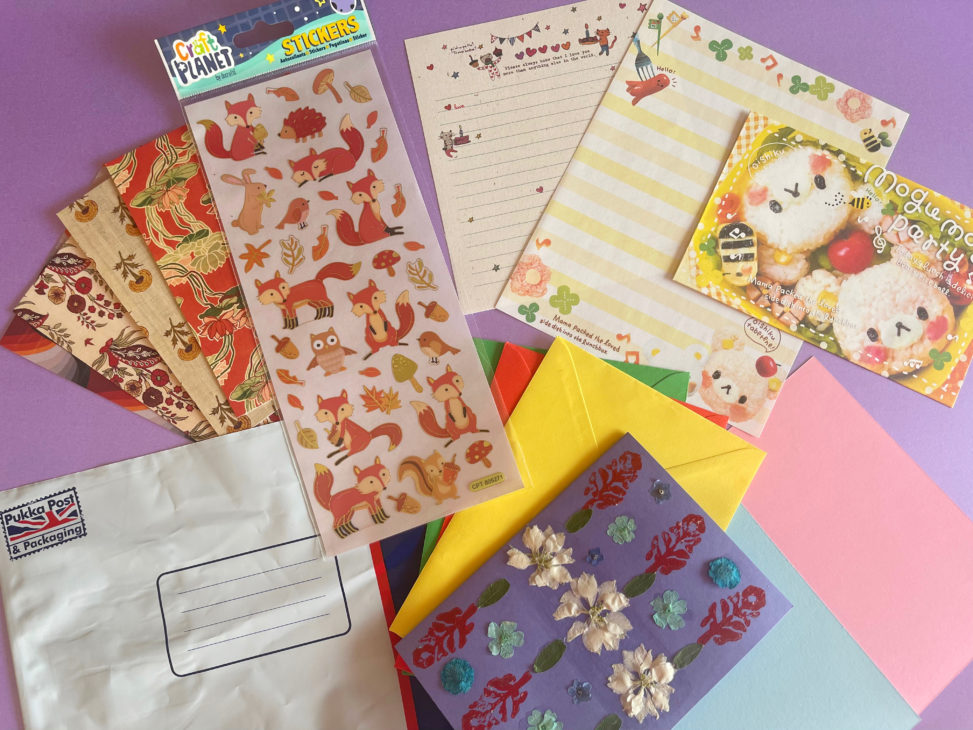 If you are sending a card in your kit, on one side can can write down the contents and what they mean e.g.
Happiness Kit for Momtaz
and then list the items you've chosen to include and why.
On the other side, write a personal message to your friend, you could tell them what they mean to you, simply thank them, or write a short poem, whatever feels right.
Then there's the front of the card to think about too! You don't need to be a super crafty person to make a handmade card. You can put absolutely anything on the front cover – a drawing, a magazine cutting, a photo, some words, stickers. When I made a batch to send our earlier this month I used flower stamps and gel stickers and write a message on the front that I wanted to resonate with the recipient.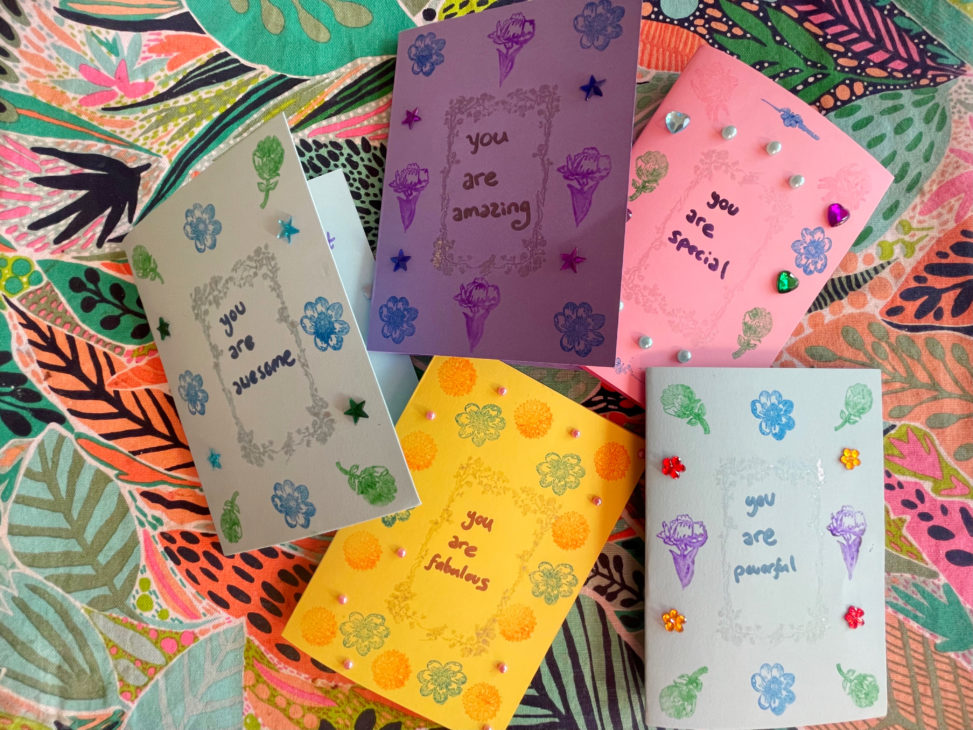 Think about the cost – happiness kits shouldn't cost a lot of money – they are made from everyday materials. When I send mine I use what I have at home like paper clips, string, tea bags etc but I also bought a few things like the confectionary and some balloons but these are all small affordable items. The biggest thing to be aware of is postage costs.
In the UK a happiness kit would most likely be a Large Letter this costs £1,45. So only send how many you can afford to. I send 10 a month so that costs me £14.50 and then I might spend a few pounds on a few new things so it's really just an investment of £20 a month which is fine for me – but don't worry if you can't afford that.
You also don't need to post them, you could gift them when you see people and save on postage costs just like Sheila did when she gave me a happiness kit.
Yours colourfully,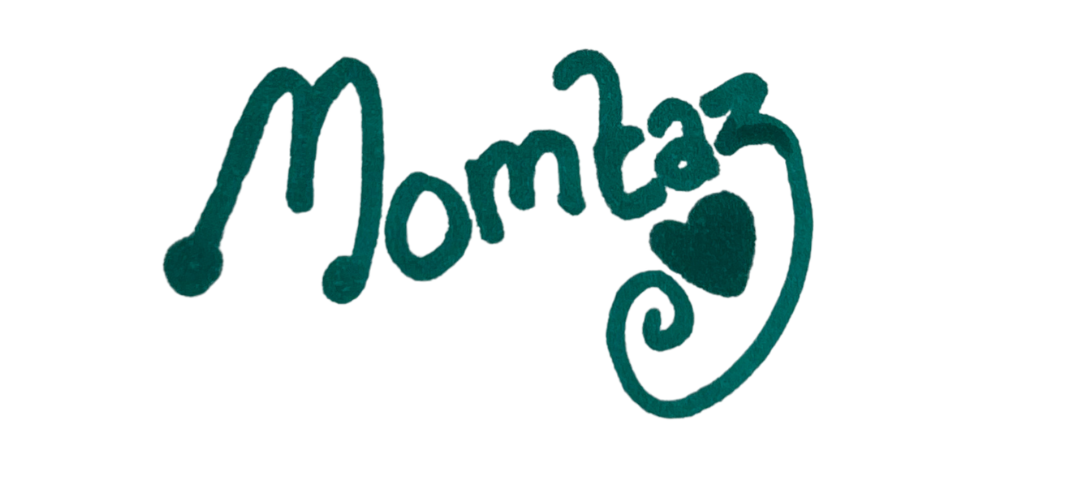 cardmaking
diy
friends
happiness
happiness kit
joy
survival kit