I'm addicted. Wherever I go in the world, I come home with a handmade craft…or two! Buying handmade crafts abroad is not just a passion, it's also a positive way to contribute to the local economy, buying something that's beautiful and also holds memories. My home is filled with wallhangings, clay animals, cushion covers, musical instruments, folk art paintings and even clothes, made using local traditional techniques from my many adventures.
There's something extra special about buying handmade crafts abroad. Not only are you bringing home a unique and beautiful souvenir that is way more interesting than airport tack: you're 'doing good' too.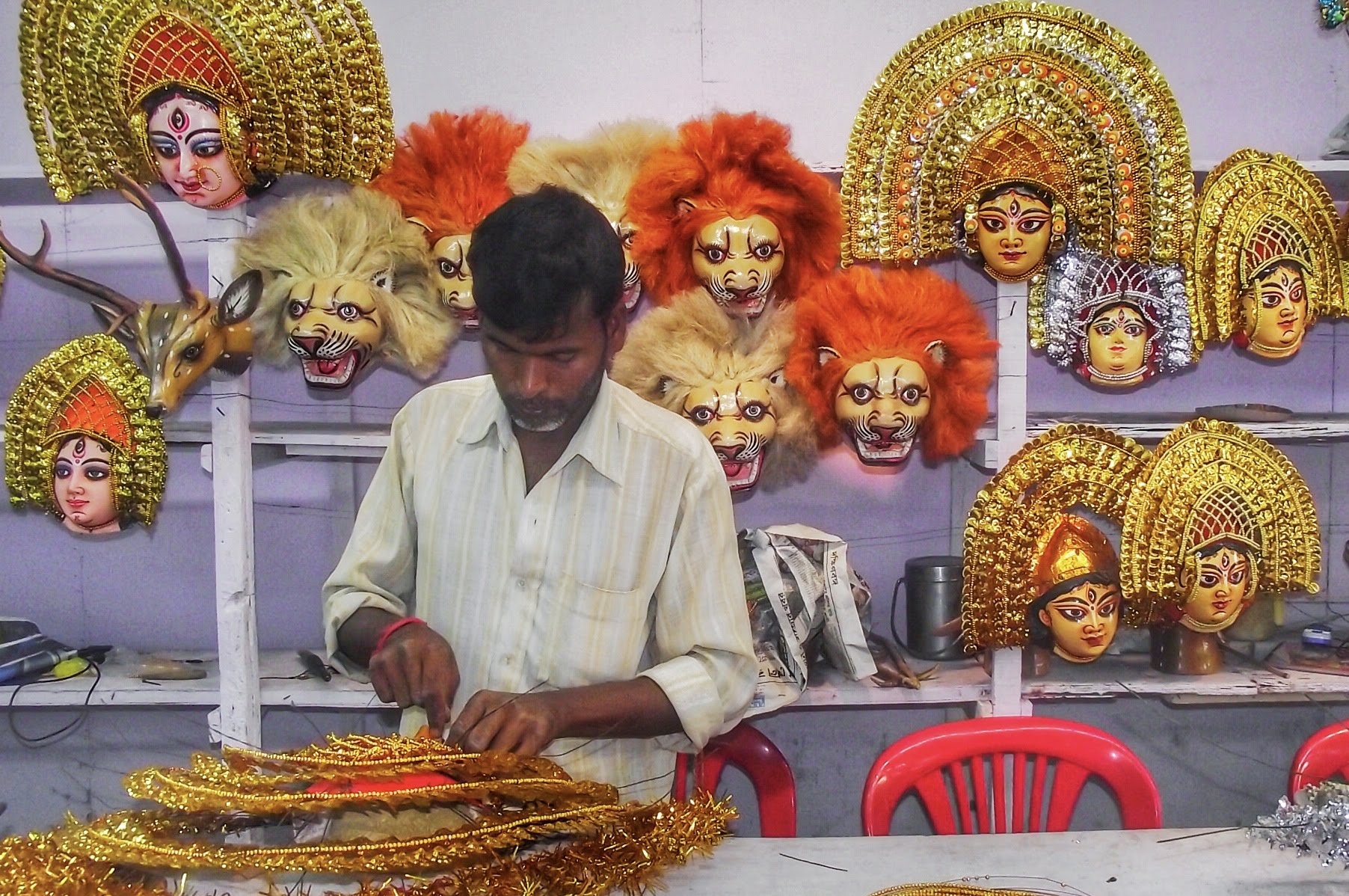 The alternative is buying your gifts at an airport where you're spending an extortionate amount and are most likely purchasing products that aren't even made in the country you bought them from. They're probably generic too, the same item can be found in multiple locations just with a different destination written on it – I'm looking at you sand-filled statues and machine-woven bags with destination patches stuck on. We're not interested!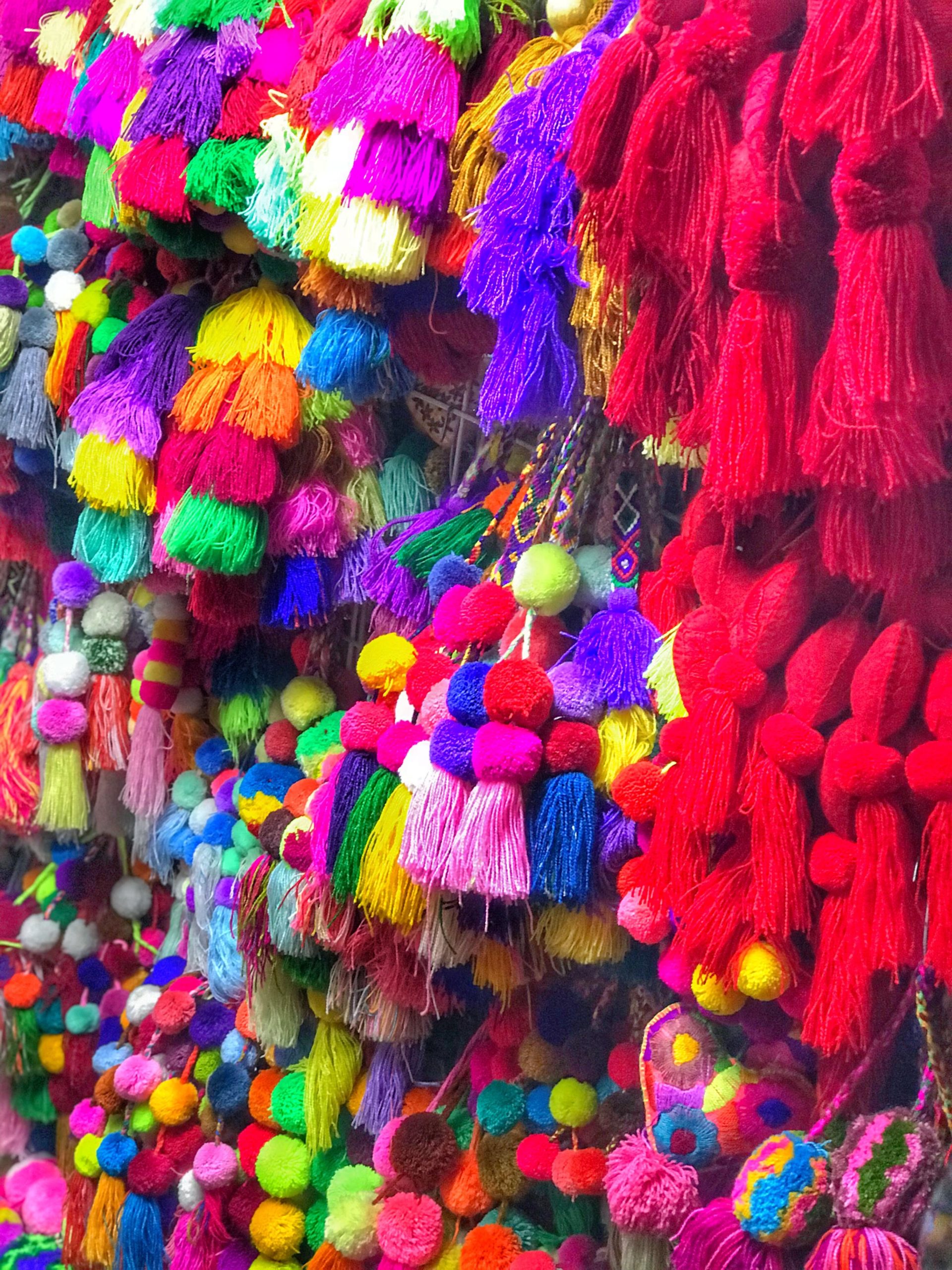 But how easy and accessible is it to buy handmade crafts abroad? It's not always just about easy – not everything should be handed to you on a plate like Duty-Free. Think instead of why you're doing it and if you can connect to any of these reasons, take it from me, it will dramatically change your travel experience.
Here are 10 benefits of buying handmade crafts abroad, Save this blog post as a reminder on your next trip when you can feel yourself being attracted to a mass-made bit of plastic.

1. Supporting the local economy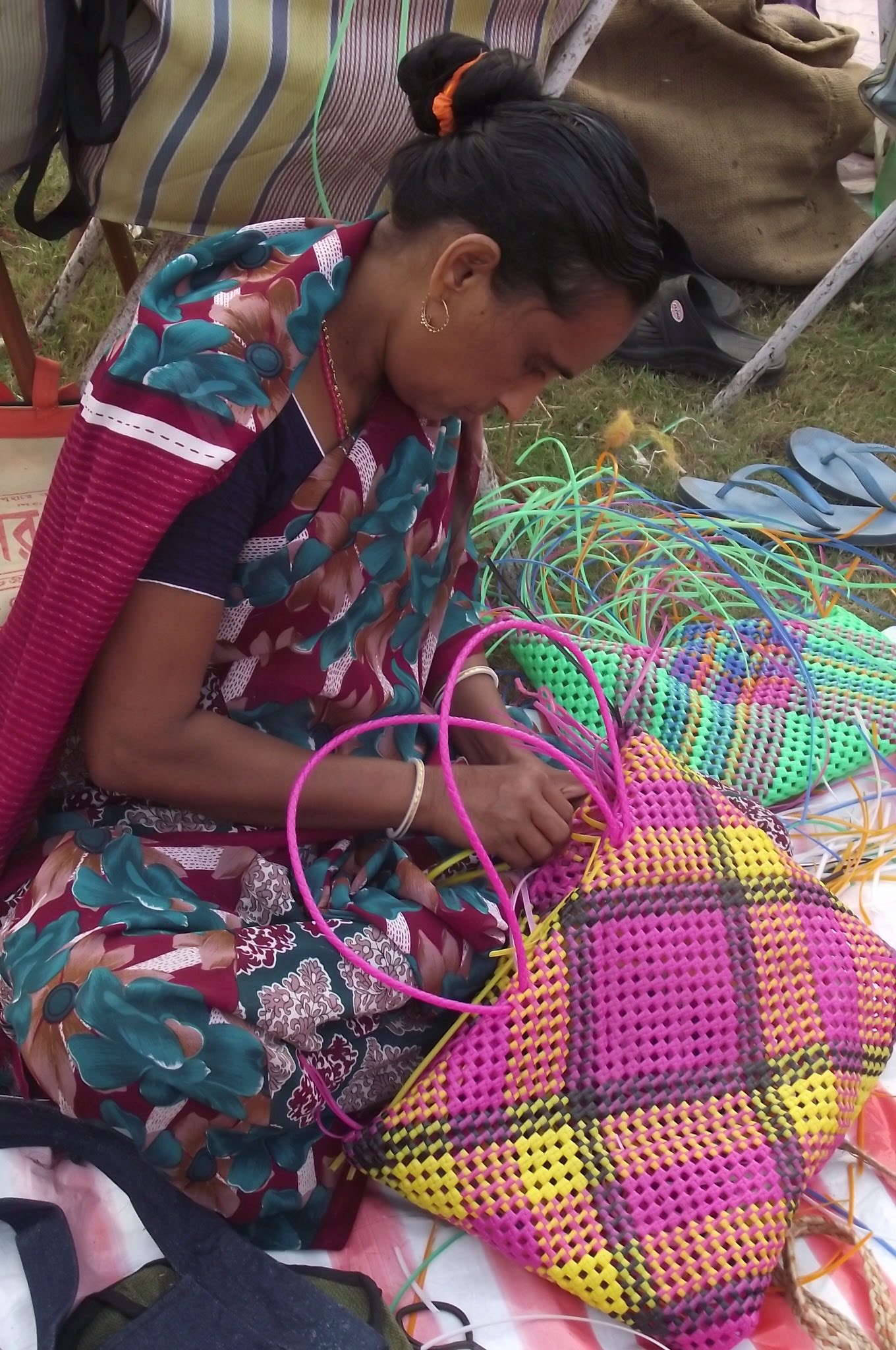 If tourists and holidaymakers only shopped in malls and ate in hotel restaurants, local residents don't get a piece of the pie. By purchasing handmade crafts from local artisans, you're directly supporting the local economy. This is particularly important in countries where poverty is high and employment opportunities are scarce, it's the responsible thing to do, to visit somewhere and actually give back to the people, not just a corporate chain.

You may encounter artisans at markets, fairs or even informal sellers who've stall set up outside their home. It may not be a sight you're used to seeing at home, unless it's a garage sale, but don't let that alarm you. Be open-minded and think about. Would you rather spend your money helping an individual and their family or giving to a company who doesn't need any more profits?
2. Promoting sustainability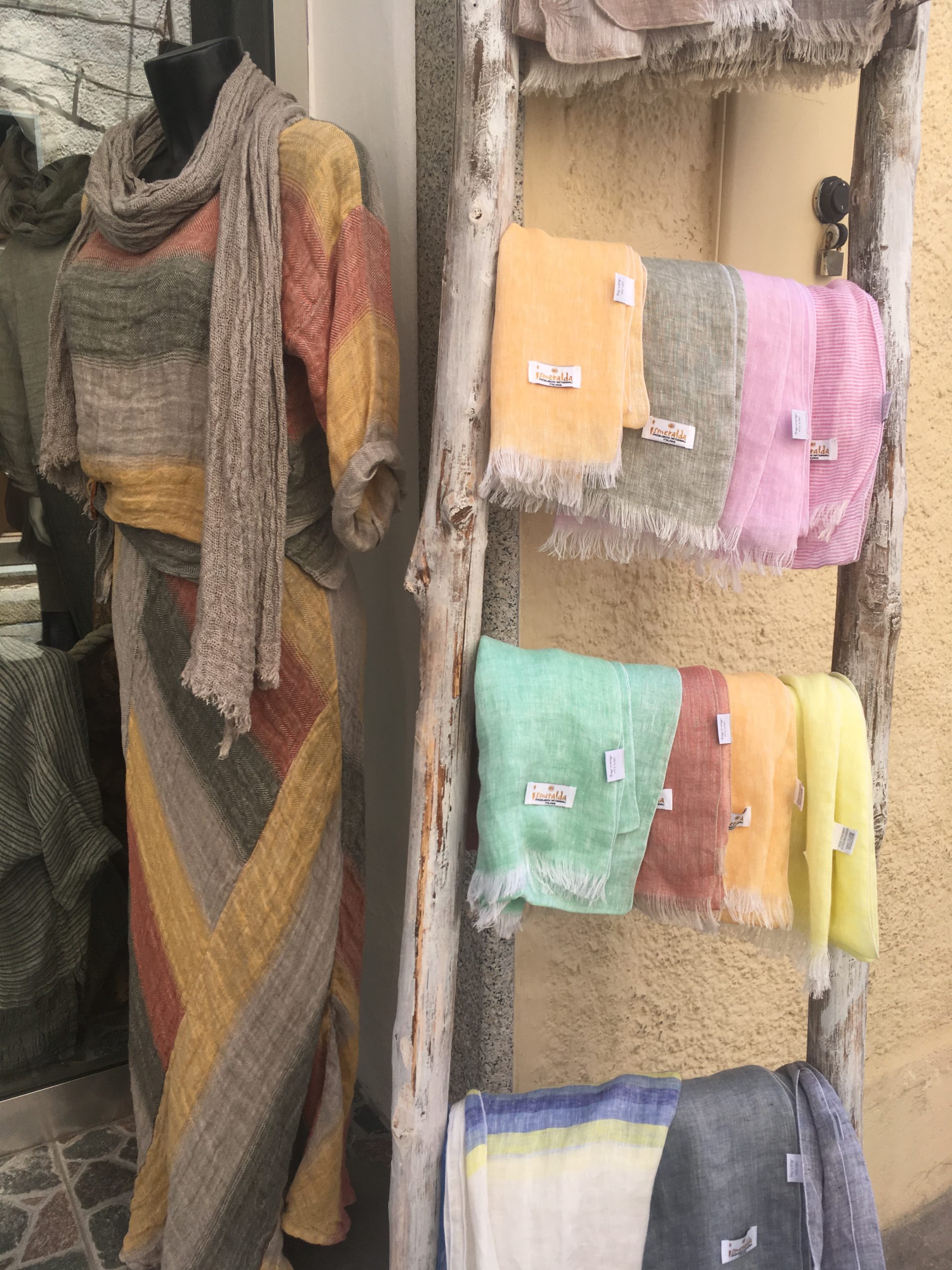 Handmade crafts are often made using sustainable materials and techniques that have been passed down through generations. This means that your purchase is not only good for the local economy but also for the environment.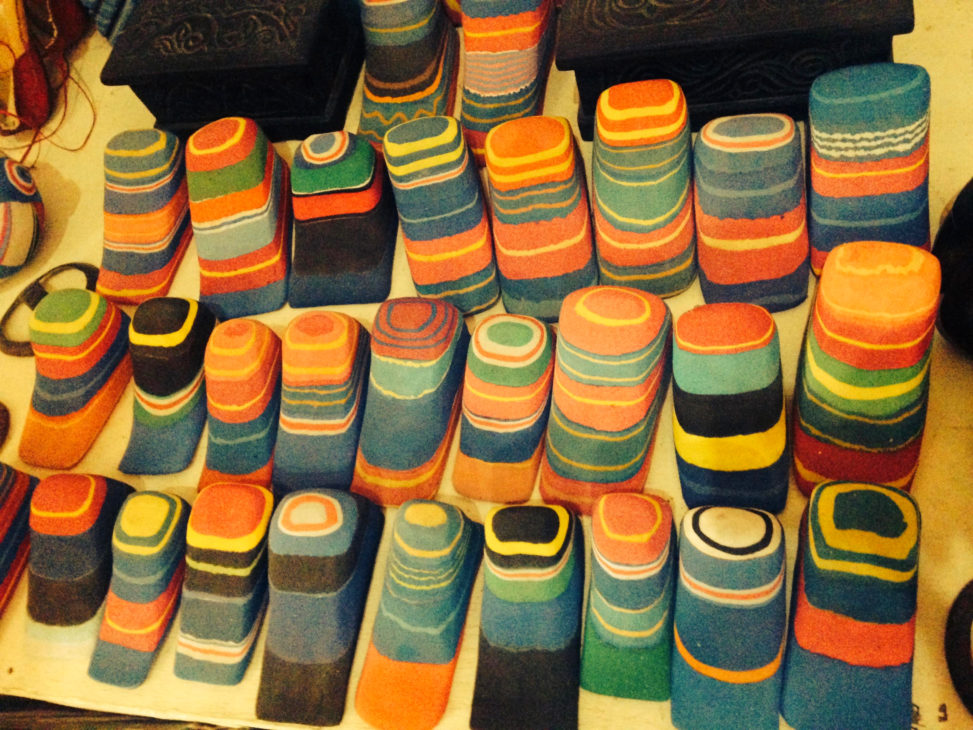 Items I've seen on my travels include a flip-flop recycling shop in Kenya. It seemed like everyone there wears flip-flops but when they break, instead of putting them into landfill, I visited a store where flip-flops are turned into everything from jewellery to coasters and placemats. They made a great gift as they're light enough to put in your luggage and are a talking point.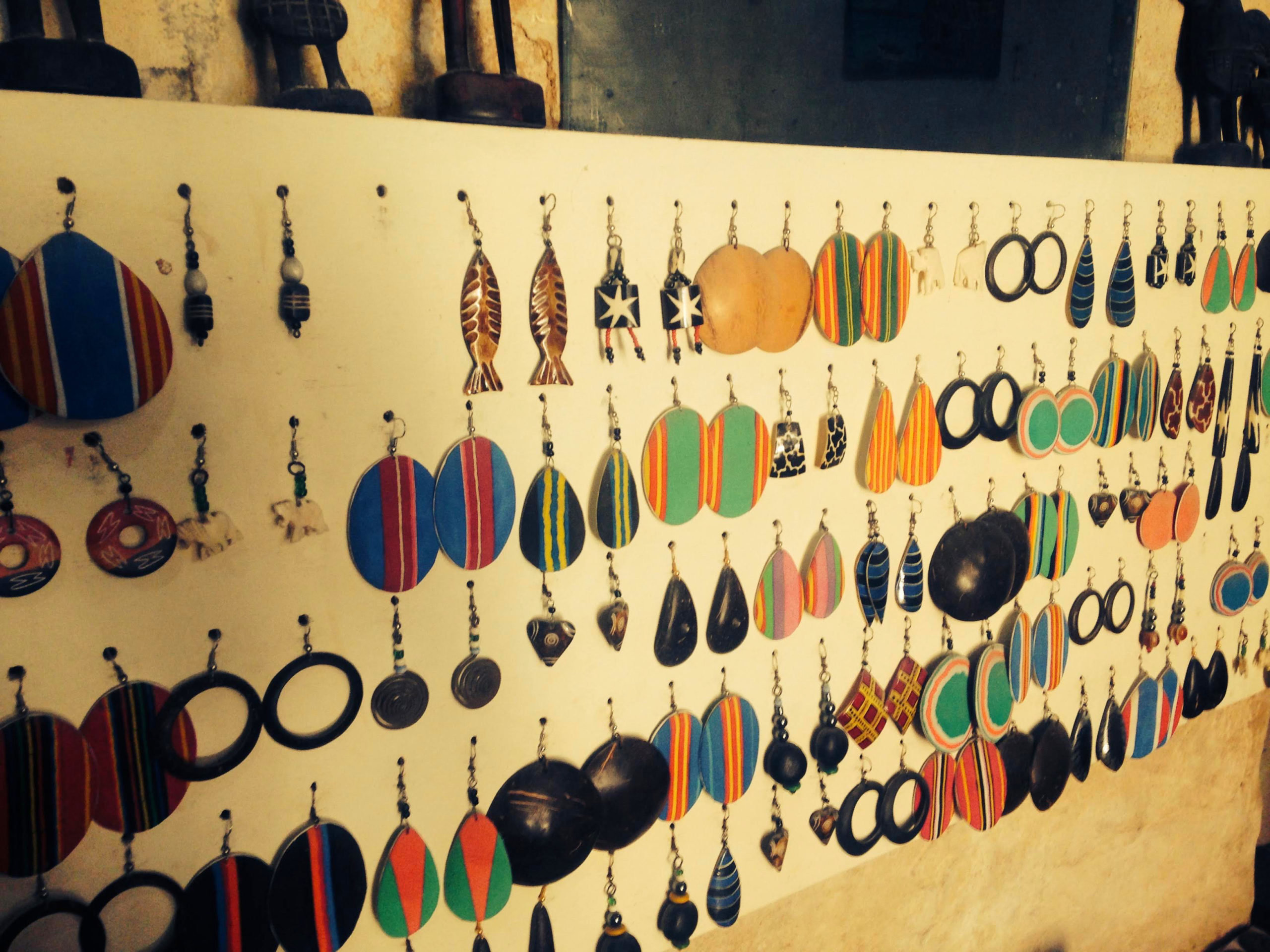 You may also come across items that have been naturally dyed that don't use chemical colours that are harmful to the environment. Plant dyes and natural colours have a different aesthetic and maybe used on natural materials that are local to the area, like cottons dyed with local fruits. What a treat to own something that's so linked to its geography.
3. Unique and authentic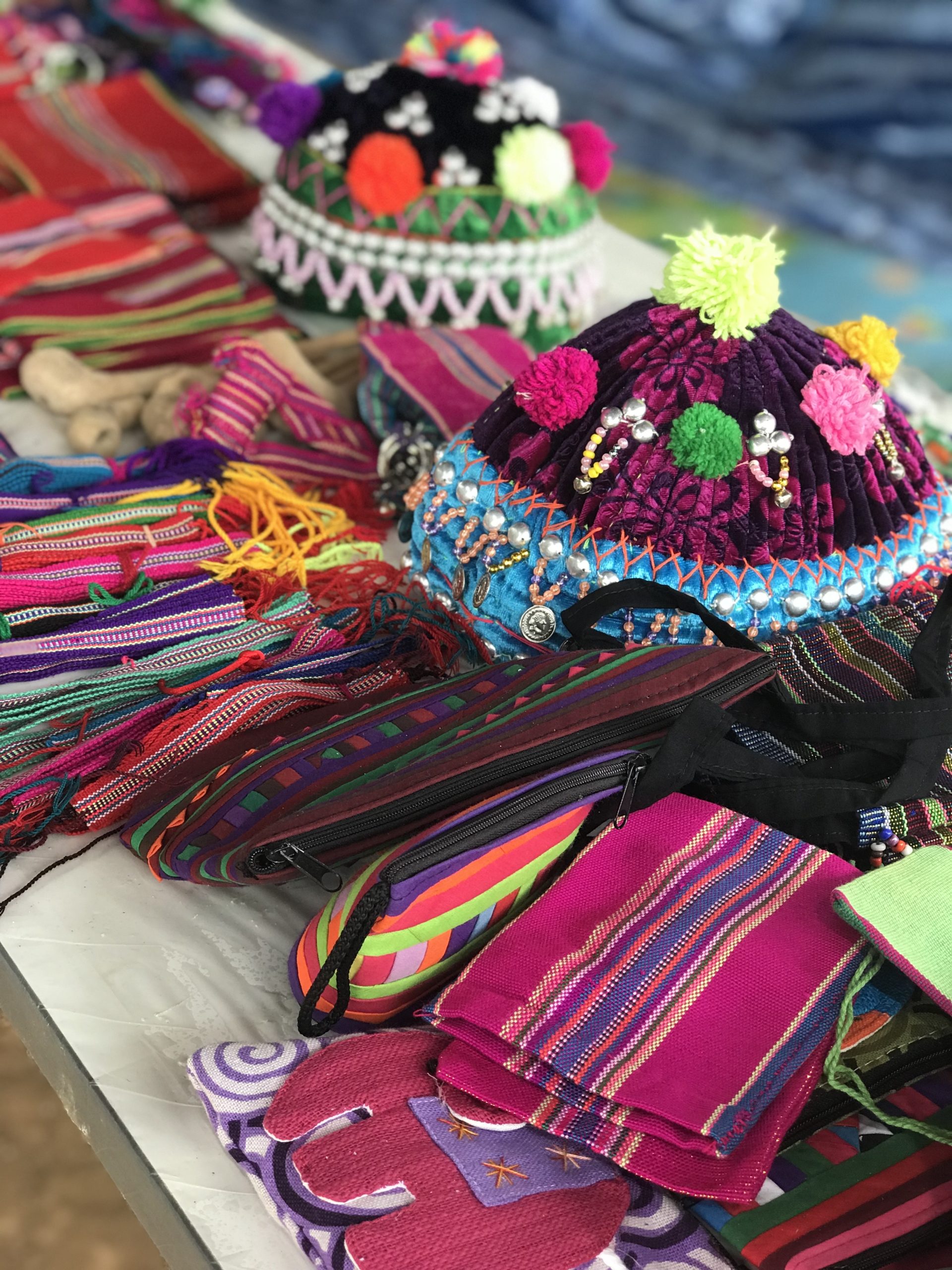 My favourite part of buying handmade crafts abroad though is less about the responsible tourism aspect (this is great but it's not my main motivation) it's that handmade crafts are one-of-a-kind items. Some are one-off pieces that will never exist again. How amazing is that?
These crafts can also reflect the culture and traditions of the local people. So by purchasing these items, you're bringing home a unique and authentic souvenir that you won't find anywhere else and you're holding onto a piece of culture too.

I've seen so many crafts I've never heard of during my travels. One that blew my mind was 'paddy crafts' which was items, statutes, jewellery etc all made from tiny grains of rice at a West Bengal Craft Fair in India.
4. Encouraging creativity

As idealist as it sounds if there was a guaranteed market and more tourists and visitors bought handmade crafts on their travels they'd be a reason to make them. Traditional craft techniques are being lost and forgotten all over the world for many reasons. The younger generations are no longer doing them and industry developments have made mass-production easier.
So in some ways, by purchasing handmade crafts, you're helping to preserve traditional crafts and supporting the continuation of these skills. I think this is a win for so many people; shoppers, sellers, tourism boards, past generations. I feel many would be sad to know that the crafts they dedicated their lives to have been forgotten.
5. Learning about local cultures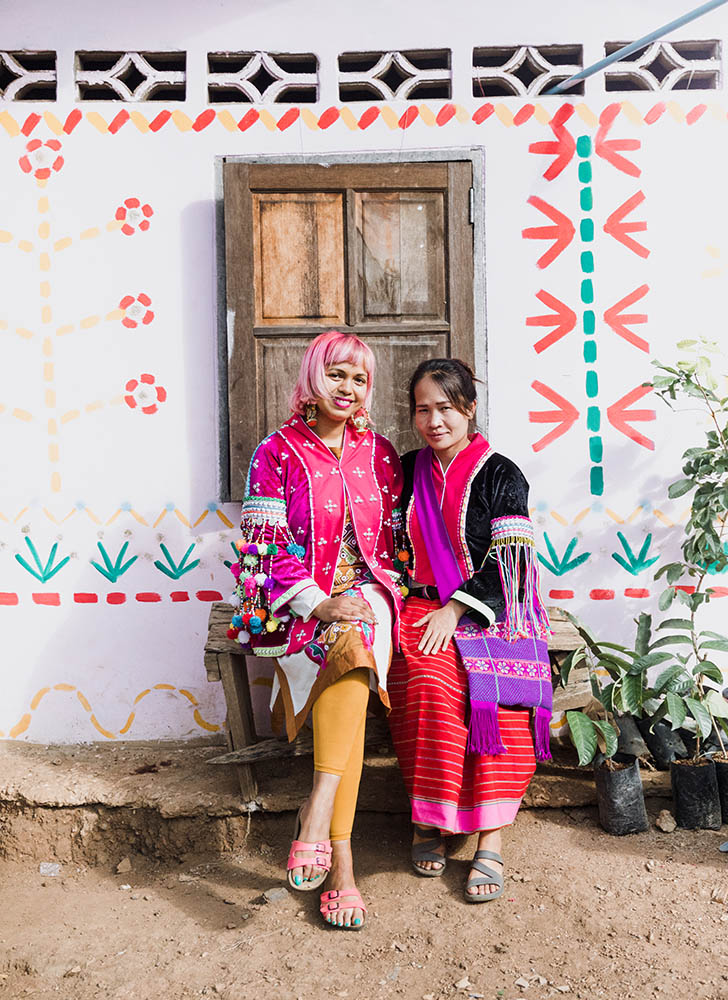 Handmade crafts often reflect the traditions and customs of the local people. Buying from makers is a great way to chat with locals, even if you don't have language skills. Simply smiling, showing appreciation and interest, watching people make can be a way for them to open up.

Also, don't panic if someone approaches you on the street selling crafts. Rather than shooing them away which is extremely rude, be calm and have a measured reaction. If you're not interested politely tell them, or have a peek. You don't always know what you're looking for. I bought several pieces I love from street sellers in Guatemala, the prices are extremely good value too.
6. Personal connections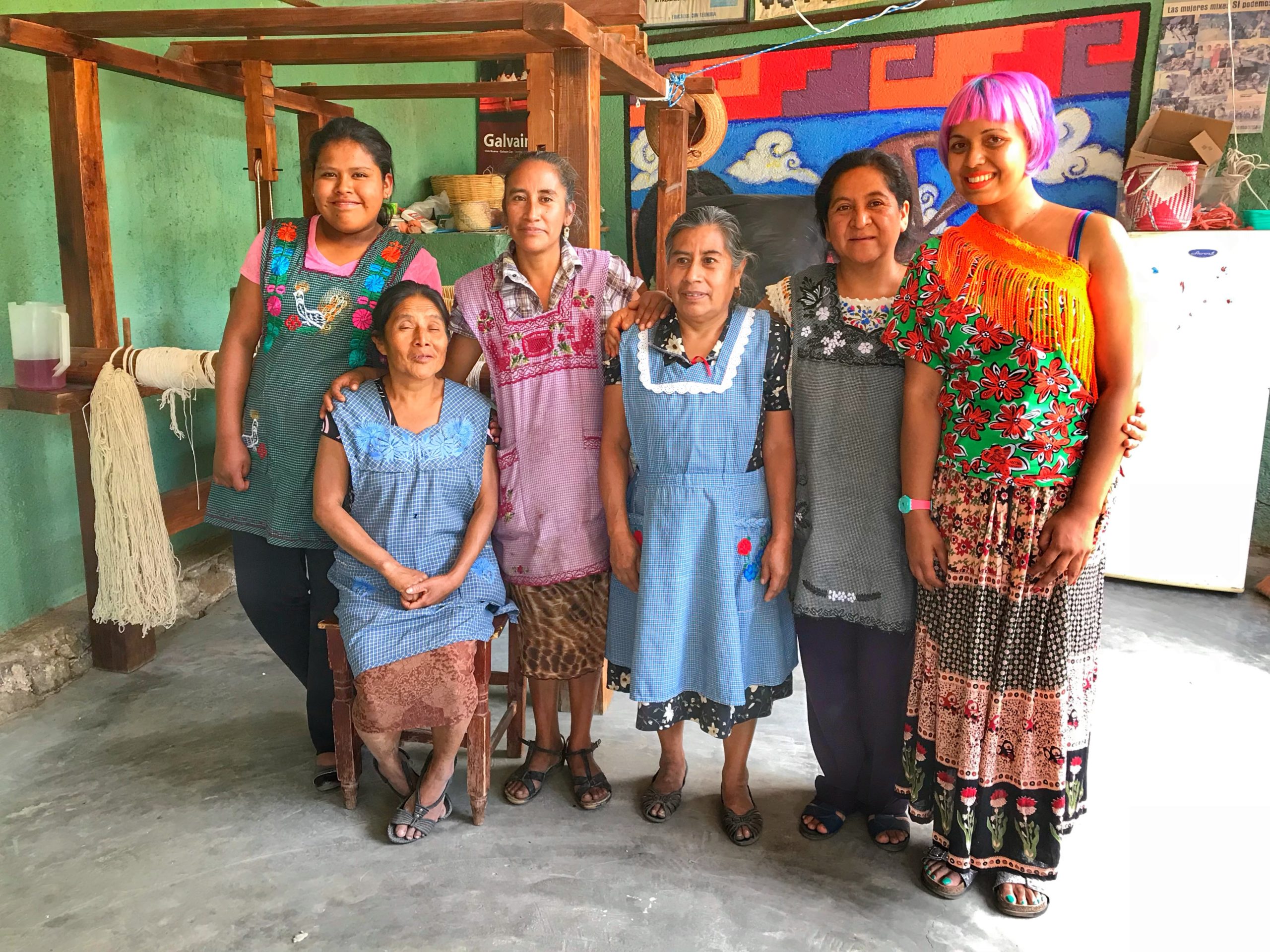 Buying handmade crafts allows you to meet and connect with local artisans. You can learn about their craft and the stories behind their creations. A satisfying way to do this is to book a workshop, that way you'll spend time in a community, learn about them, try some techniques and experience something really special. In Mexico I spent a day doing a natural dyeing and weaving workshop with women's co-operative Vida Nueva.
Afterwards, I purchased a rug from the lady that ran the session, she'd spent six months weaving it. It's far more special than other rugs I own because I know the story behind it.
7. Supporting small businesses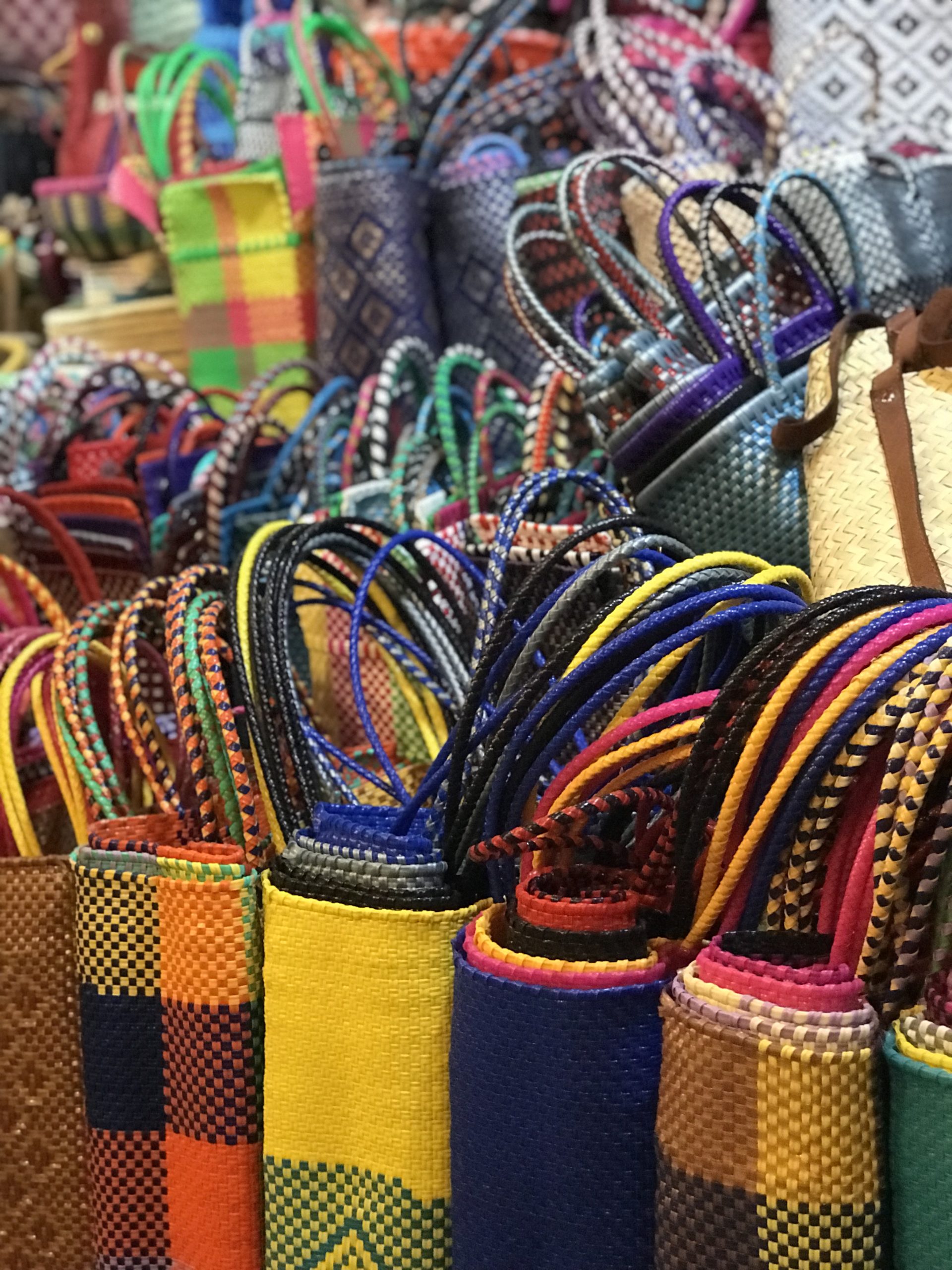 Not everyone can be stocked in a shop, or has a means to be online. Handmade crafts are often produced by small businesses and independent artisans. By purchasing these items, you're supporting these small businesses and contributing to their growth.
In Malaysia I bought some carved wooden statues and cards from an artist who converted his van into an art studio, allowing him to travel and take his creations wherever he went without the overheads of having to pay for a shop. He used to have one until the rents increased. It was satisfying knowing his story and being able to support in a small way.
8. Quality craftsmanship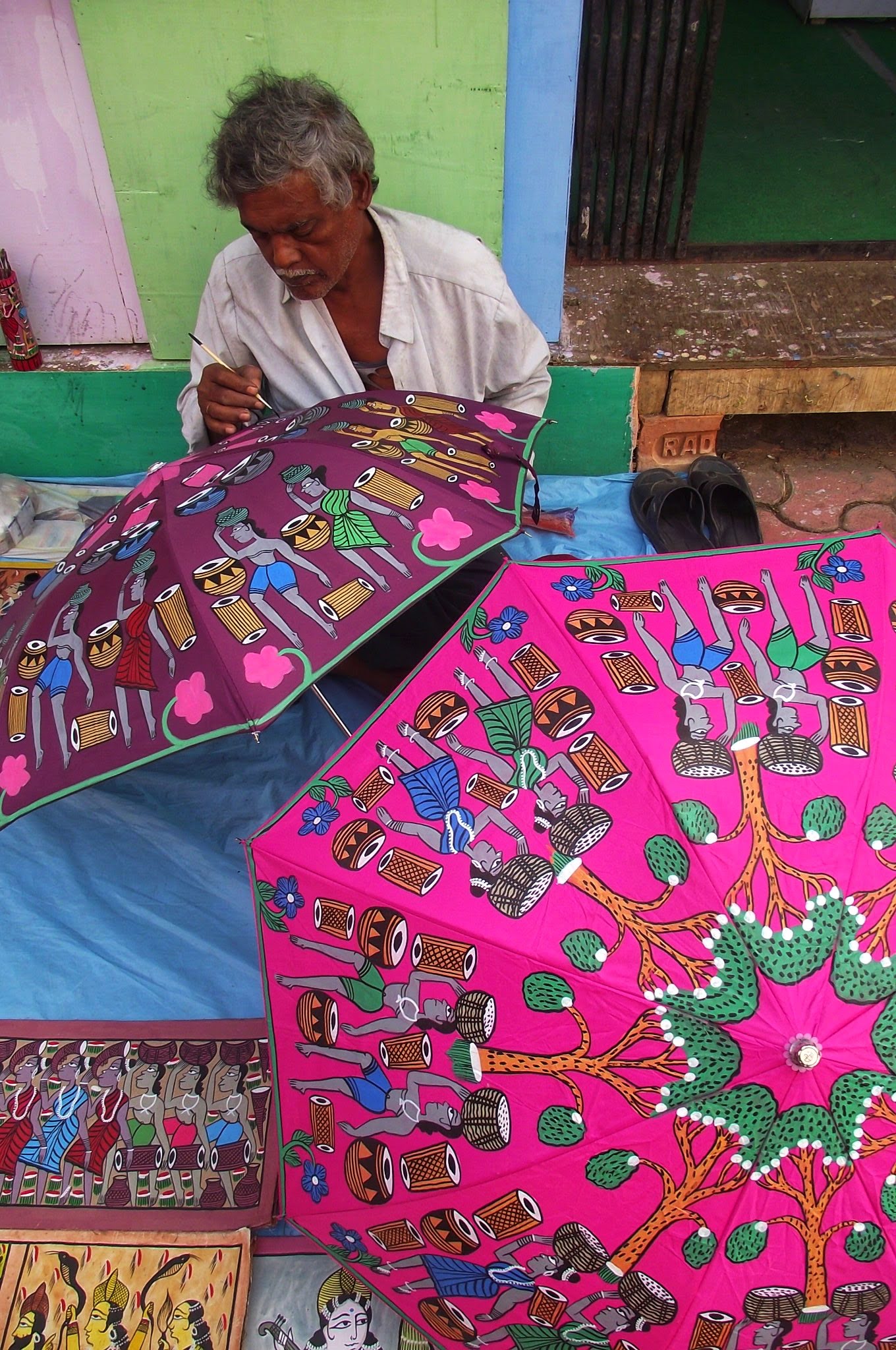 Handmade crafts are often of higher quality than mass-produced items. Local artisans take pride in their work and put care and attention into every detail and you really notice this when you see them at work, applying fine, delicate strokes. Buying real paintings over prints is a great example.

I love finding local folk art paintings as they show incredible skills and creativity. Owning original art is so much more special than a print you can buy anywhere. It also doesn't need to be on a paper print either, there are so many items that you'll discover that artisans paint on. Though I think this umbrella would be too good to use!
9. Ethical purchasing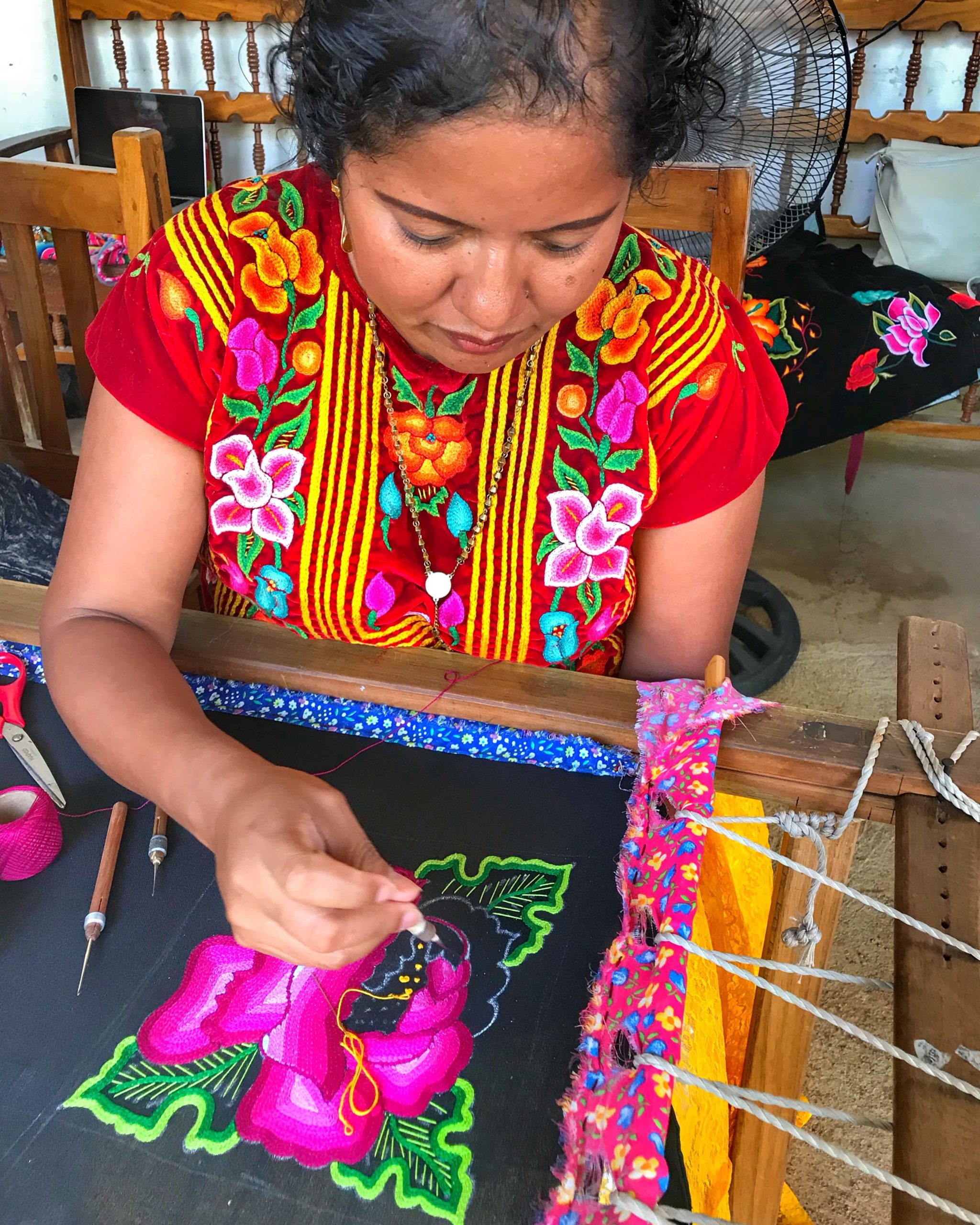 When you buy handmade crafts, you're supporting ethical purchasing practices. You can be sure that the money you're paying is going directly to the local artisans who made the item.
There are circumstances where it may seem like someone is selling handmade and receiving the money but actually it's all going back to their boss. If there are handicraft co-operative stores where you're visiting, pop in and find out how they are assisting local people and ask how much they are paying their designers to help you make an informed decision about where you want to spend your money.
10. Making a difference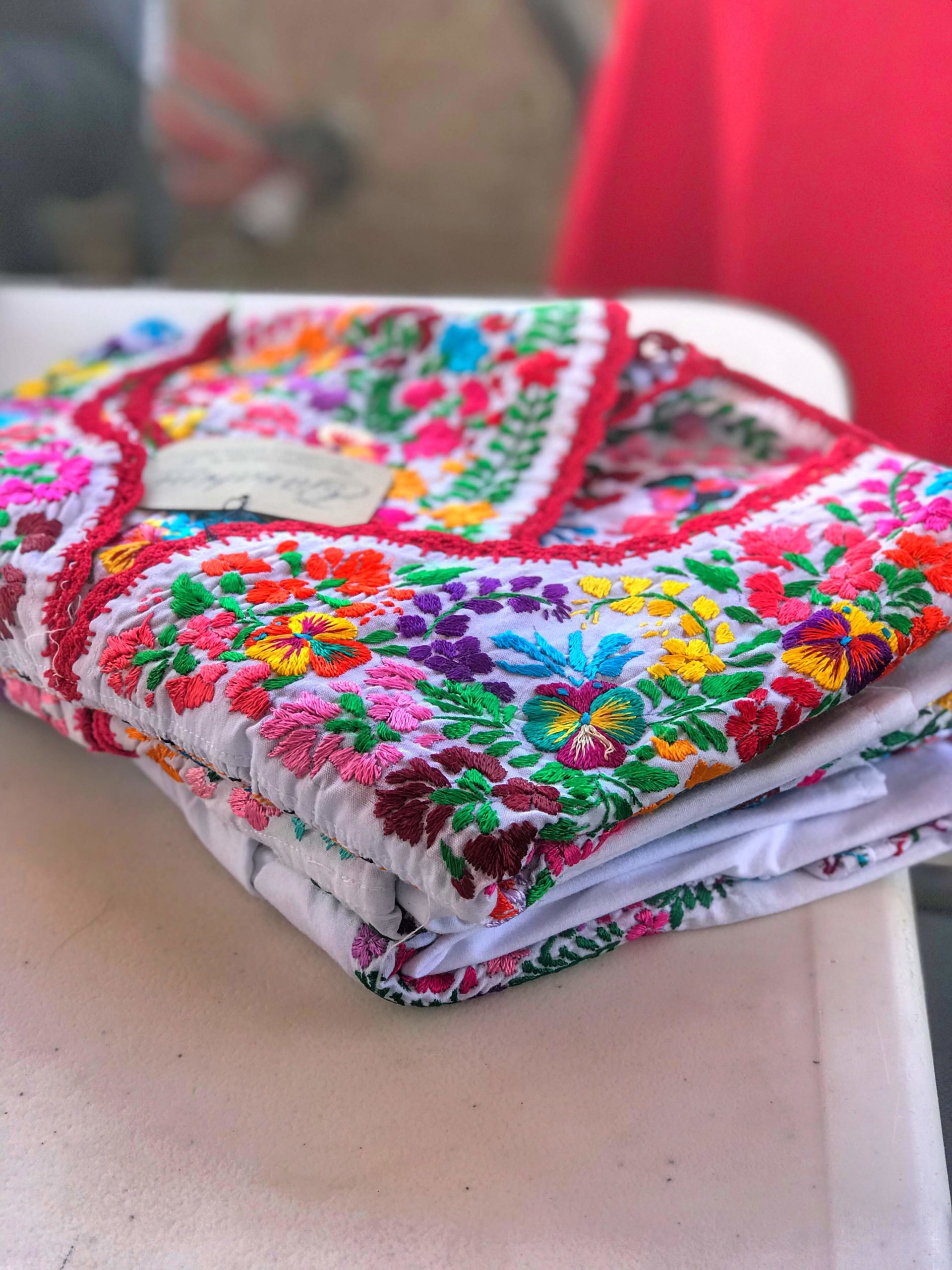 I'm conscious of not wanting to sound like some kind of 'Travel Saviour' but there is some truth in the fact that when you're buying handmade crafts abroad, you are helping to make a positive difference to the lives of local artisans. Your purchase can help to create jobs and support the local economy. Yes there are other factors at play and it may not work in all circumstances but at the end of the day aren't be all trying to be better people, help more people, give more back? At least that's the conclusions I pondered when earlier this year I wrote about The Meaning of Life.
Shopping locally does more good that harm so that in itself is a strong reason to support and shop local, wherever you are in the world.
The best places to buy handmade crafts abroad on your holidays
I'm going to preface this by saying that this next section deserves a book of its own, not just a few paragraphs in a blog post. The truth is, every single country in the world will have markets selling handicrafts, some styles will be to your taste others won't but here are my five favourite markets for shopping for handmade crafts abroad. If you have some suggestions, I would love to hear them, do let me know!
Thailand, Hmong Market, Chiang Mai
I could spend days wondering the craft markets of Chiang Mai, there are so many! In particular, seek out the Hmong Market which stocks craft materials like bags of tassels and pompoms as well as a vibrant range of textiles made using indigenous techniques.
Mexico, Oaxaca City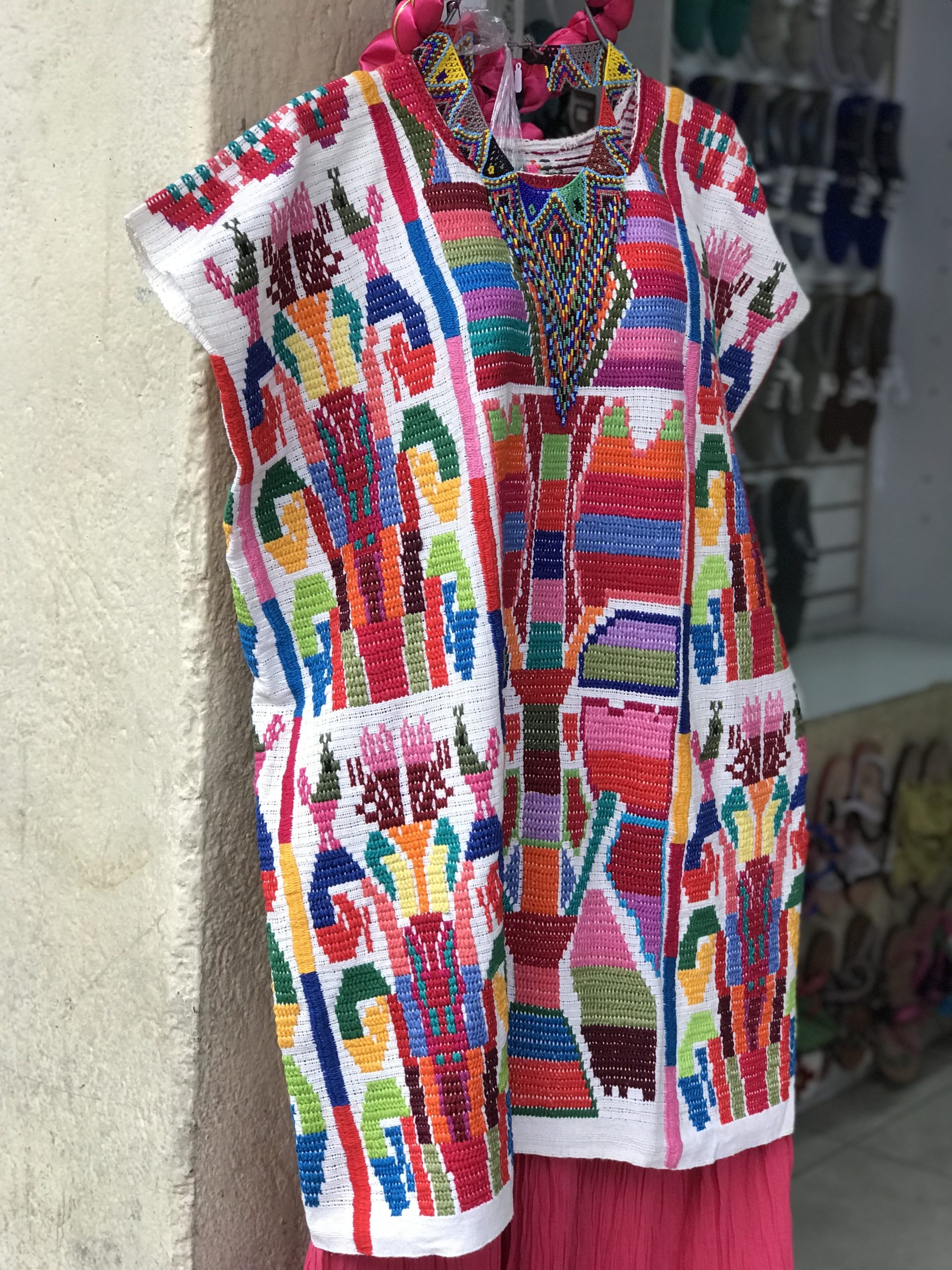 You'll find numerous markets here and can spend a long time hunting through the crafts. Mercado 20 de Noviembre is a popular spot but look out too for small pop up stands. One of my best purchases was beaded earrings I bought for £1 which I later saw in the V&A Museum shop in London for £60. Talk about a mark-up!
Guatemala, Chicicastenango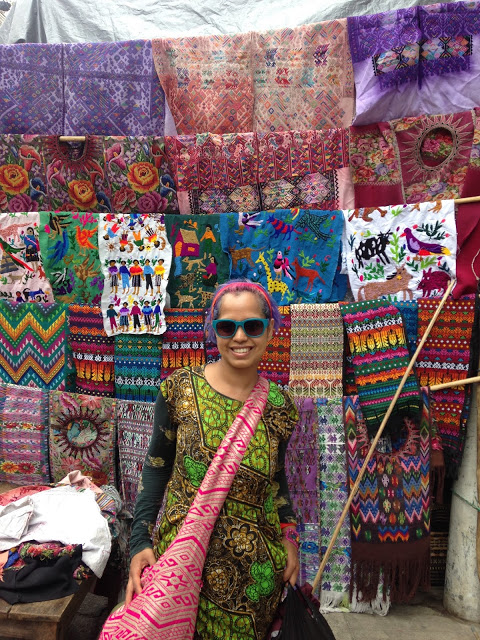 The largest craft market in Central America, this place is a complete experience. I stayed in a hotel in Chichicastenago market which allowed me access as soon as it opened and also meant I could go back for a rest when it got overwhelming for it's a huge place!
India, Jaipur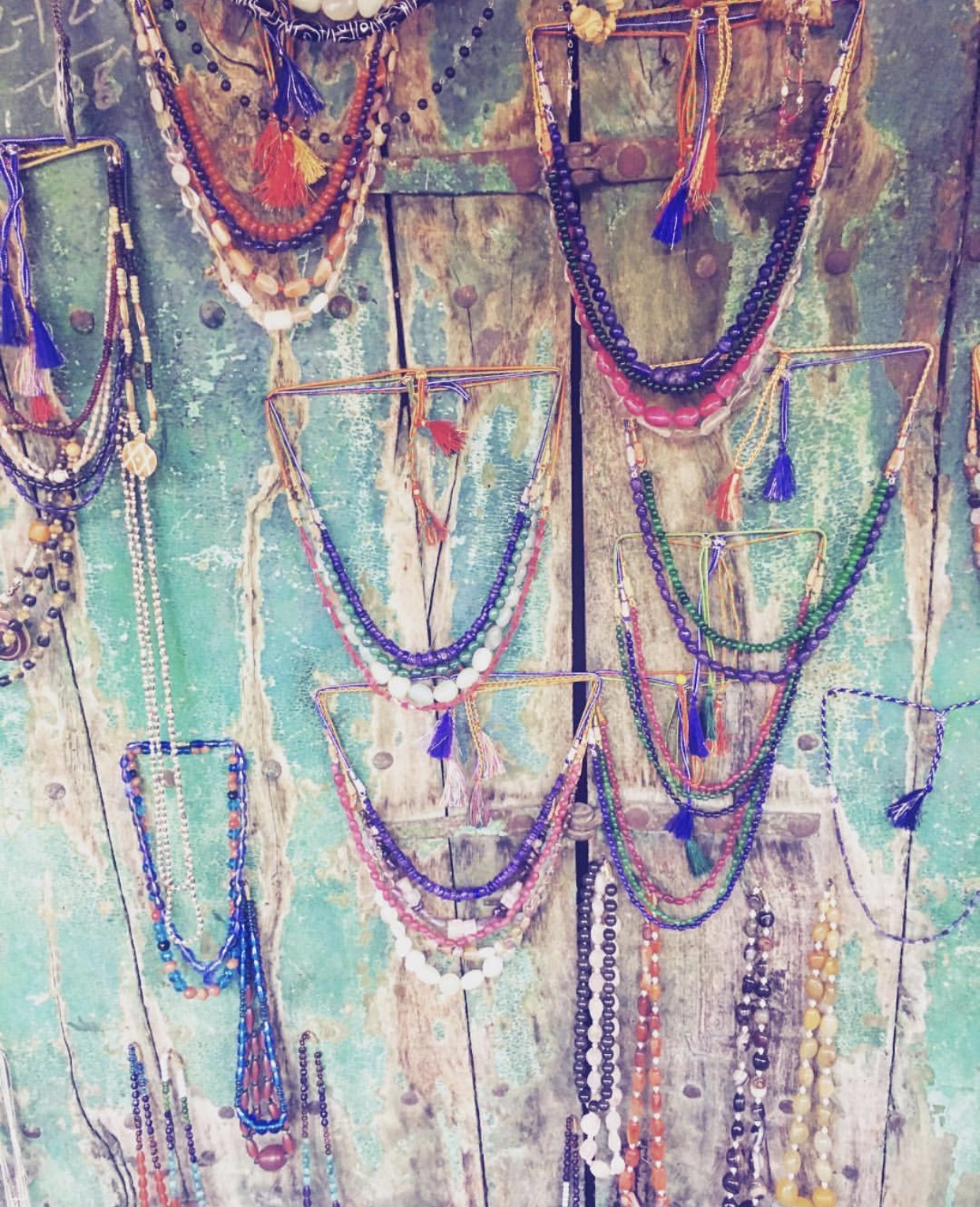 Markets can be found everywhere in India and it's one of many reasons to visit the country. In Rajasthan, be sure to pop to the markets in Jaipur like Jaipur Johari Market where there are textiles, jewellery and homewares. Look out too for craft fairs. They're frequently held all over the country and are like mini festivals where maker/designers travel to, to sell their wares.
Poland

Paper-cuts are one of the traditional crafts found in Poland but you'll also find embroideries, Christmas decorations and other colourful goodies. A wonderful place to shop for traditional crafts with a modern aesthetic is Folkstar – there are branches in most Polish cities.
So hopefully by now you've decided to allow a bit of extra time in your itinerary for searching for handmade crafts, you may want to also allow a bit of luggage space. I've been known to buy extra bags on holiday and even given away my clothes to local charity shops in order to make room to bring handmade crafts back home.
Whether you're buying an item for yourself, or a gift for someone else, embrace the adventure and go seek out those colourful treasures.
Yours colourfully,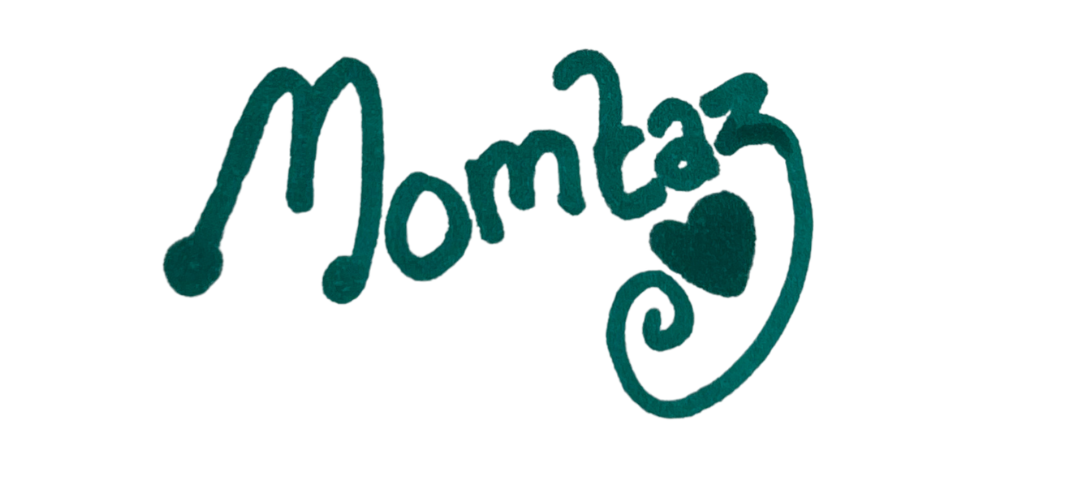 best craft markets
buying handmade crafts abroad
ethical travel
handicrafts
hmong crafts
responsible tourism
traditional crafts