Celebrate Year of the Rabbit – with a visit to the Bunny Cafe in Krakow, Poland
A hopping good way to welcome 2023's Lunar New Year - checking out Europe's first bunny cafe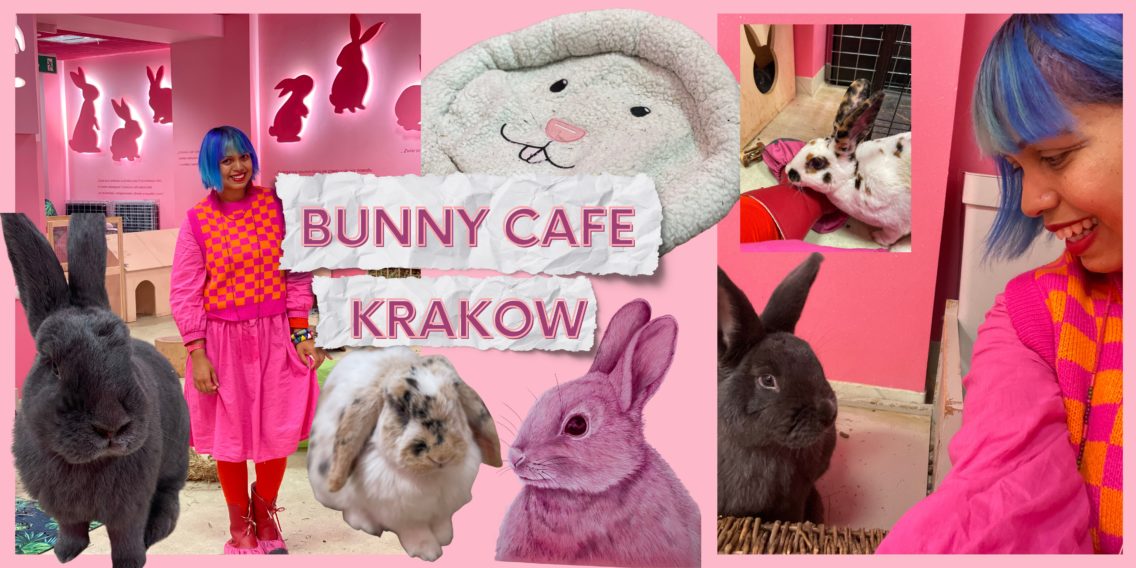 Is this fur real? Krakow is home to Europe's first bunny cafe, making it the perfect place to head to celebrate the Lunar New Year of the Rabbit. Back in September I spent 48 hours in Krakow, Poland and visiting the Bunny Cafe was high up on my list. Why? Because bunnies are super cute and the cafe is very pink so it was a win all round.
I've previously visited cat cafes where you order a drink, take a seat and cats wonder all around you but at the bunny cafe in Krakow, Poland there's a more controlled environment – the bunnies live in their own huge pen where visitors are invited to pop in, spend some time watching them, stroking them and feeding them – it's very relaxing!
What to expect at the Bunny Cafe in Krakow, Poland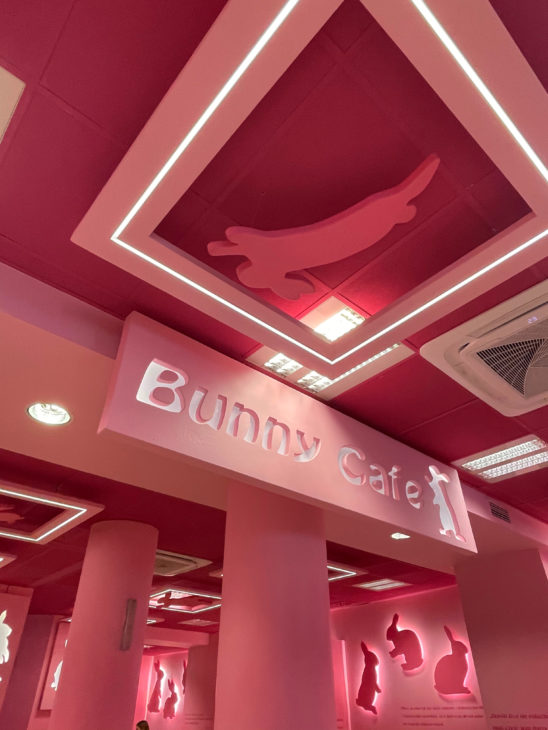 Cuteness overload is guaranteed. You can opt to only visit the cafe section and when I visited on a Sunday morning it was nearly full. It's spacious but there were very few tables left so it's clearly a popular cafe to come and hang out. However, I didn't come for the cafe, I came for the bunnies!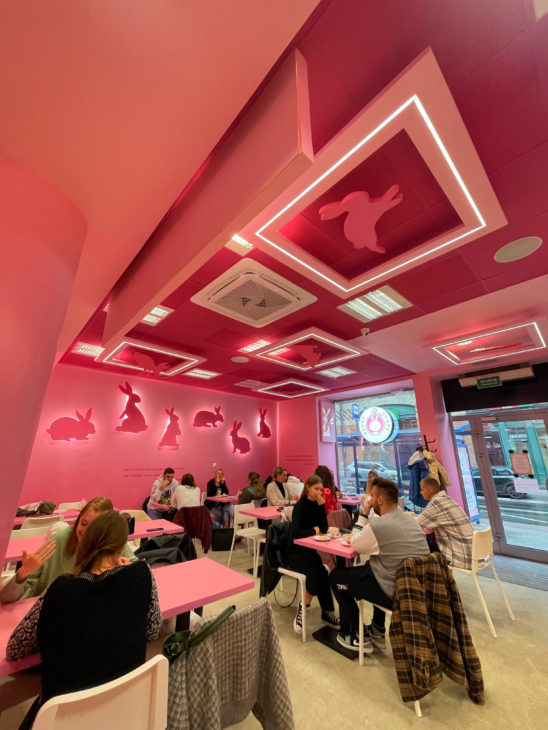 You pay approximately £5 to get entrance to the bunny pen and this lasts ALL DAY! So you can stay there from the morning right through until 9pm with a brief closure in the afternoon where the bunnies have some human free time. You're given a voucher so that you can come in and out as often as you like, provided there is space as there is a capacity limit though it wasn't met while I was there.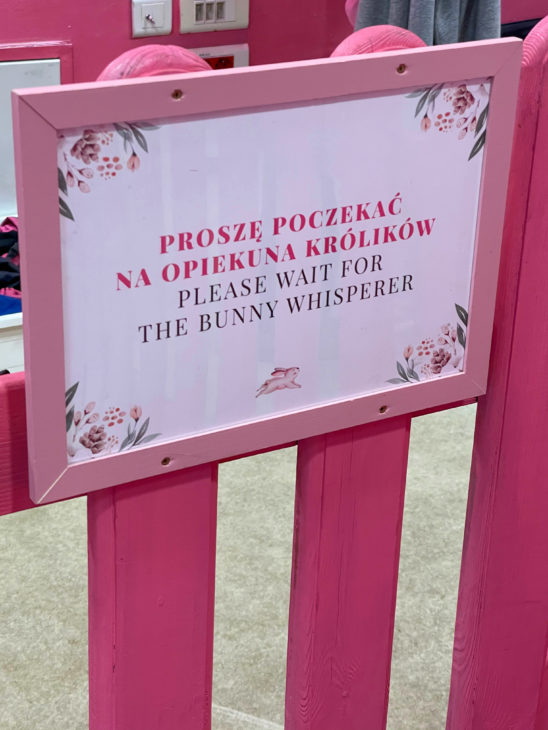 On arrival you're asked to put shoe covers on and the 'bunny whisperer' shows you around. There are a few rules to observe, mainly that there are two sections, the main bunny pen which has a capacity of 10 visitors and a smaller area with a gate where younger, new arrivals are housed. In this section only 4 members of the public are allowed in at a time so the new bunnies don't get overwhelmed.
You're also not allowed to bother any bunnies who are inside their homes – the bunnies who are out hopping around and playing on the other hand can be stoked and fed with a cup of food you're given. And that's pretty much the experience.
You can simply sit down and chat to bunnies, watch them play, take in their cuteness and of course take some photos. This was a solo city break and it was a brilliant activity to do on my own.
The pinkest cafe in Poland?
As well as this being the home of cute fluffy bunnies, the bunny cafe in Krakow, Poland is extremely pink and it's definately one of the most Instagrammable cafes in the city though there's also a second very pink cafe I visited called the Be Happy Museum cafe which you can read more about once I've finished writing my '48 hours in Krakow' guide which is on the way! But back to the bunnies…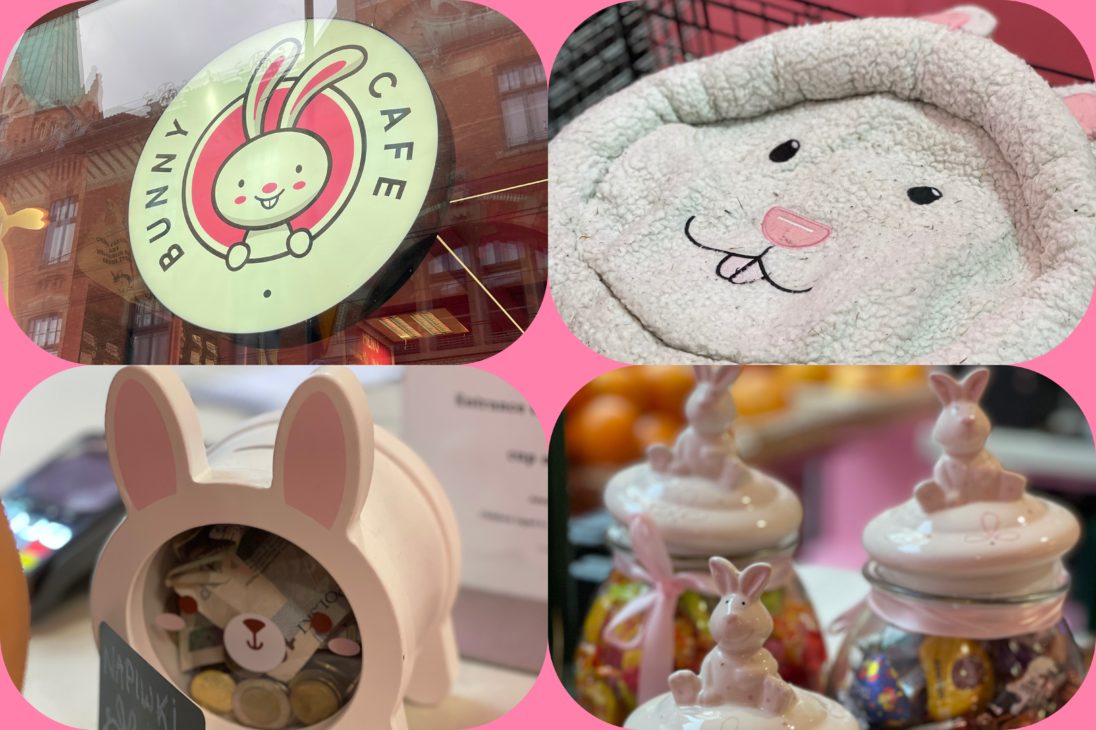 Europe's first bunny cafe…
The Bunny cafe in Krakow was an idea devised by Natalia Orlinska not just to come and look at bunnies but she wanted to create a space that would provide an opportunity for adults and children to interact with animals and to learn about how to care for them. It certainly fills the gap if you don't have pets.
Now let's deal with the elephant – it is animal cruelty to have a bunny cafe? Should any animal ever be kept indoors for the enjoyment of humans? I personally think it depends on the animal – cats and bunnies are both domesticated pets. I know of many bunnies that live in small hutches in the homes of humans. In fact, I used to pet sit for two bunnies that lived in the living room of a flat – bunnies that are born into being pets are born into that life, they aren't ever going to be hopping around fields.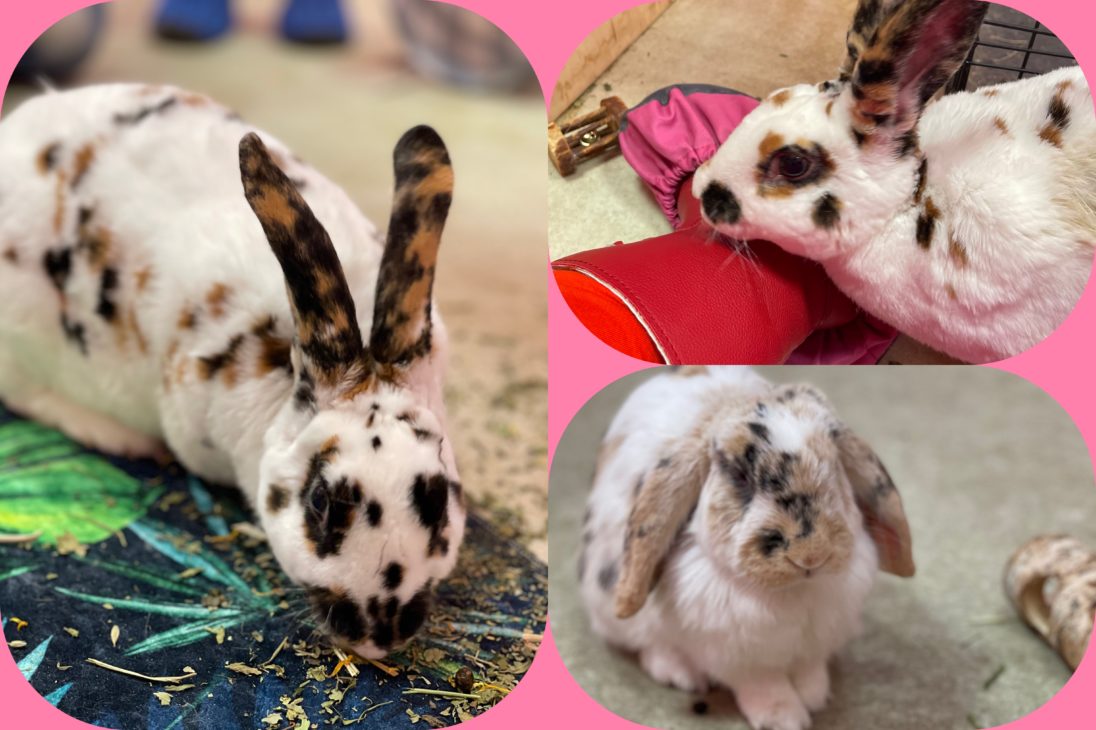 At the bunny cafe there's lots of space to hop, interesting toys to play with, apparatus to climb through, cosy homes to nest in, a constant supply of food and comfortable surroundings with no threat of prey so in that sense I feel the concept is acceptable. The main aspect is their welfare but by keeping the area separate to the cafe and controlling numbers there are measures in place.
I've seen city farms in terrible conditions where animals live outdoors but their conditions are awful yet here are bunnies living indoors in luxury with all the food, water and attention they need.
Should you visit the bunny cafe in Krakow?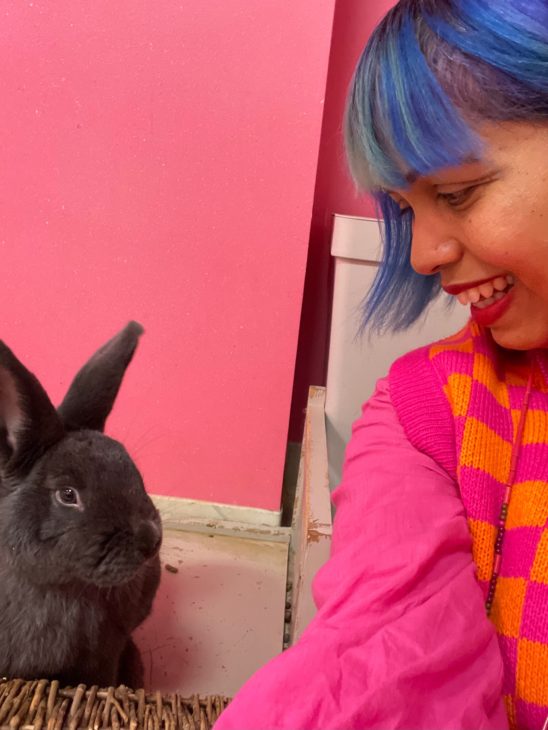 There's no doubt that if you visit the bunny cafe you'll leave feeling de-stressed. Just being around animals of all types is extremely beneficial for human mental health and stroking them builds up a connection which raises your mood so there are lots of wellbeing benefits of coming to the bunny cafe.
It's a brilliant activity for all ages – in fact it's rare to find something with such inter-generational appeal but a bunny cafe ticks all the boxes.
I spent about 90 minutes at the bunny cafe and sadly didn't have time to return with my unlimited day ticket but appreciated that flexibility.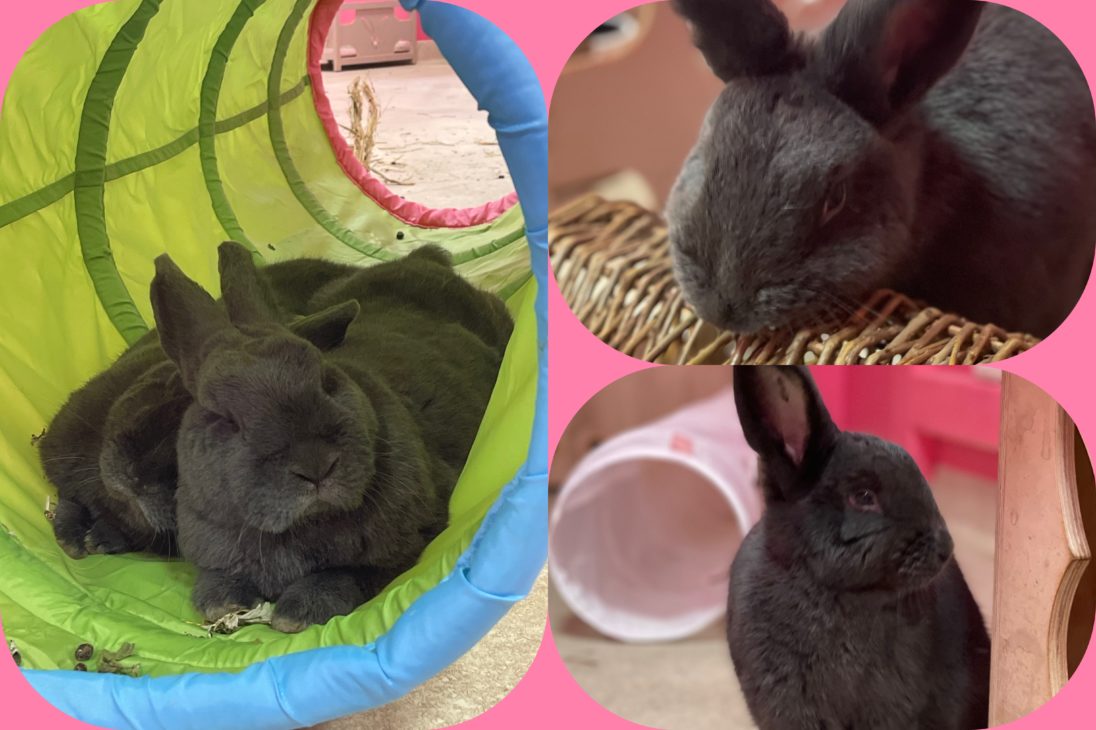 There's not a huge amount of bunnies at the cafe. A lot of the time I was there they were all in their homes. There was only one or two hopping around so there's no guarantee you'll have much playtime with them. And though I was given a cup of food, they weren't particularly hungry though I did manage to do a bit of feeding. So don't go there expecting that you'll be surrounded by lots of bouncing bunnies, it's more calmer than that.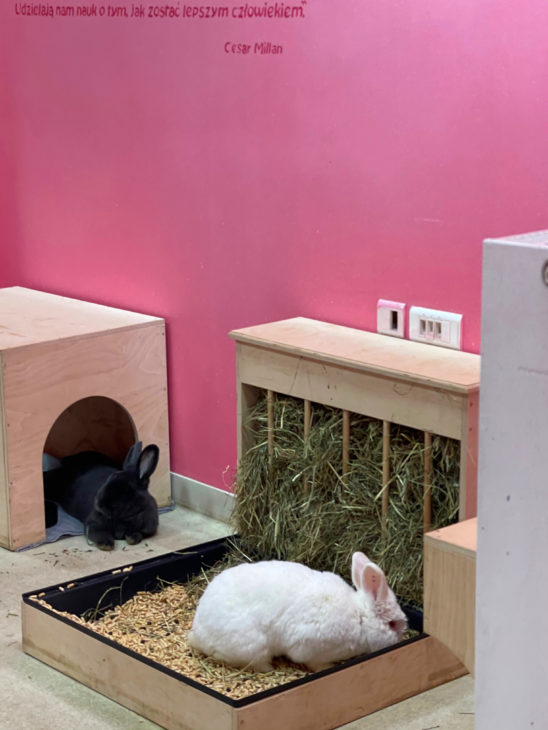 No doubt the popularity of visiting the bunny cafe in Krakow will increase now that 2023 is the Lunar New Year of the rabbit, it's certainly a good way to mark it. I loved my trip to Krakow and the bunny cafe was a highlight.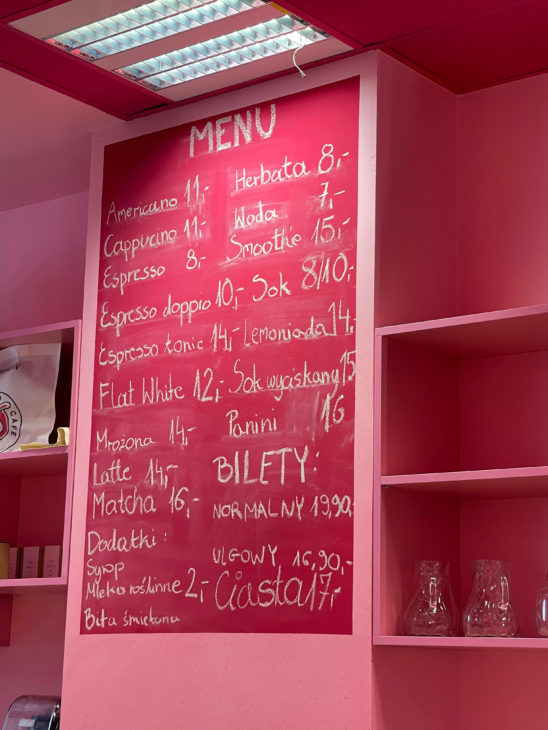 For information and up-to date visiting hours see the website of the bunny cafe www.bunnycafe.pl.
Bunny Cafe – Królicza Kawiarnia, Długa 4, 31-146 Kraków, Poland