Did you know that Spain is the world's largest producer of oranges? Two thirds of them are grown in Valencia which is why a city break there is on my travel bucketlist. As a colour lover I had to visit this orange land!
On a random cold February evening I hopped onto the Ryanair website to see if I could find a sunnier climate to escape to. In winter many of the budget airline's flights are to destinations with arctic conditions like snowy towns in Eastern Europe, but that was not the vibe I was after for this break: I needed sun!
As a colour lover I had to visit this orange land!
And that's when I spotted it, a £21 return flight to the Spanish city. No sale. No third party site. I just got lucky. What's more, it was the perfect Valencia city break for a weekend. Flights left London Stansted airport on Friday evening arriving just after midnight and left first thing Monday morning which meant I'd be back at my desk in London for 10am; the perfect weekend break. The £21 flight was without luggage, just a 'bag that fits under your seat' – perfect for two days.
A budget city break in Valencia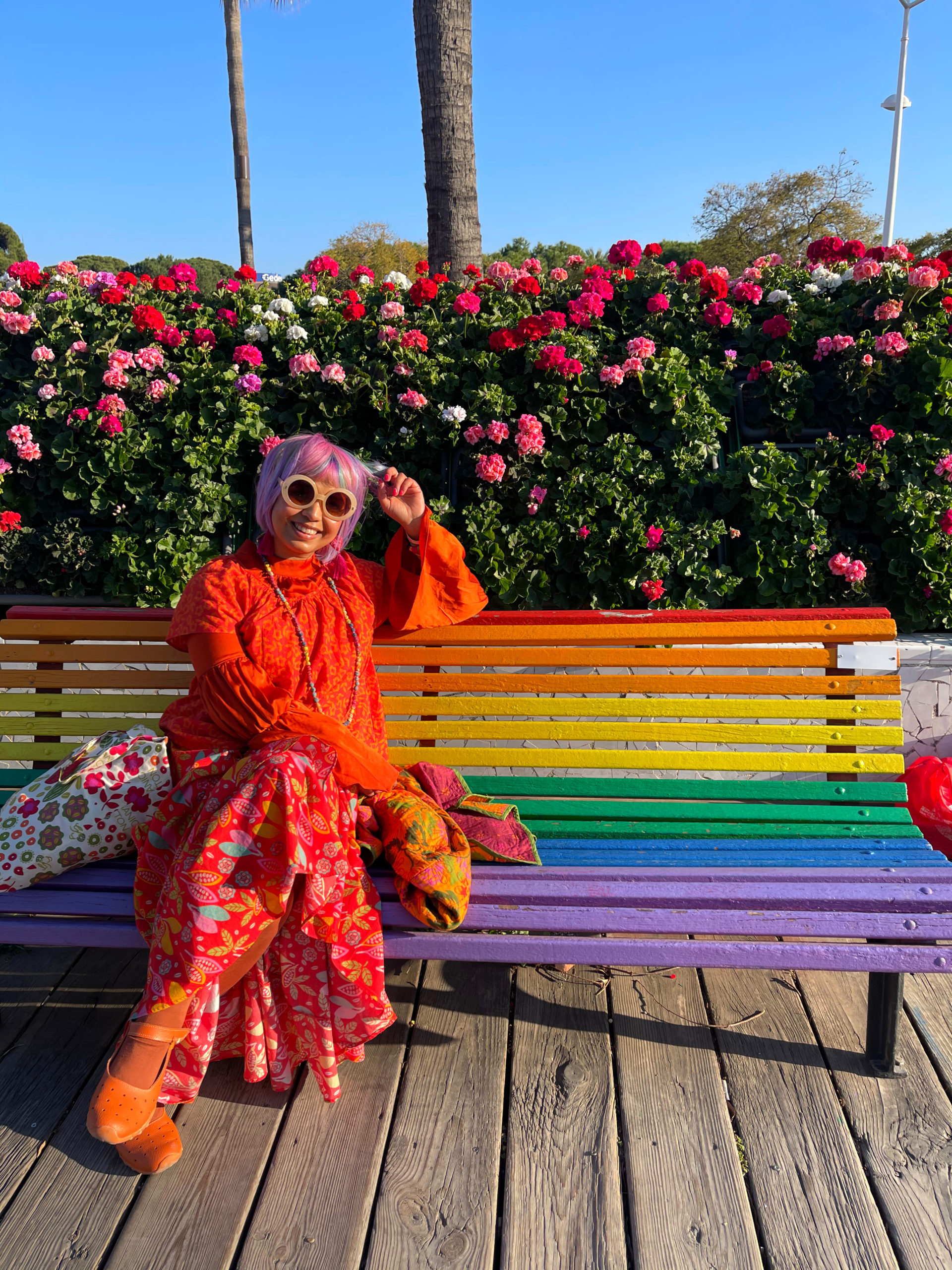 As well as booking a cheap flight I wanted to keep the whole trip on as a tight a budget as possible so I vowed to spend the minimum, but still have a great time. The good news is that Valencia is a city that's full of life and colour and lots to do without needing to splash the cash.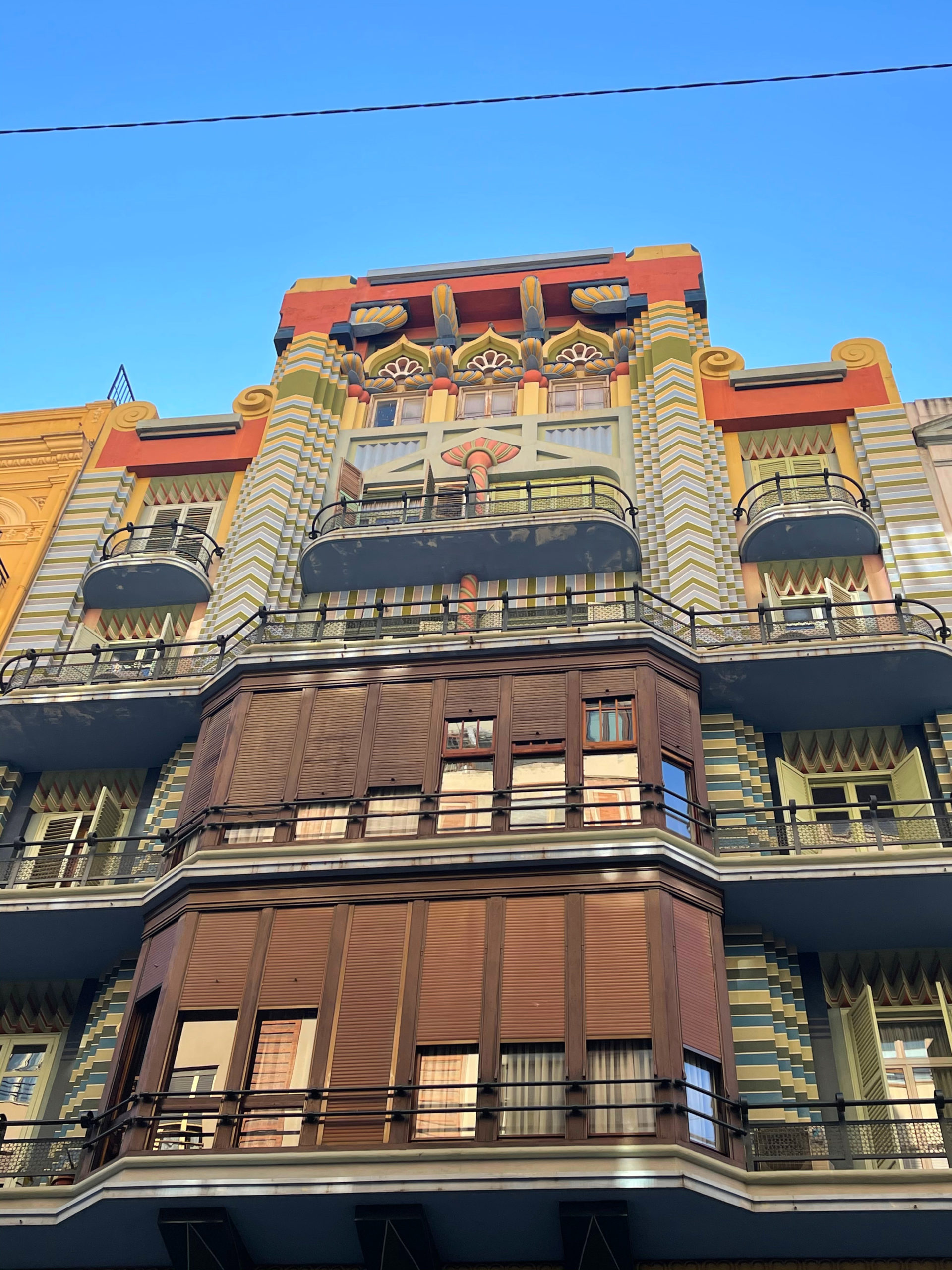 Whether you're interested in exploring its historic landmarks, trying local cuisine, soaking up its vibrant atmosphere or heading to the beach, much of what you can do on a Valencia city break can be done with limited funds. Here's how.
Free & cheap things to do in Valencia
On any given weekend in Valencia, you'll find events and activities going on that will be free or low cost, but for the purposes of this blog post, I'm sticking to the regular things that aren't tied to dates but are open all year round so whenever you visit you know they'll be something budget-friendly to do.
GO TO CENTRAL MARKET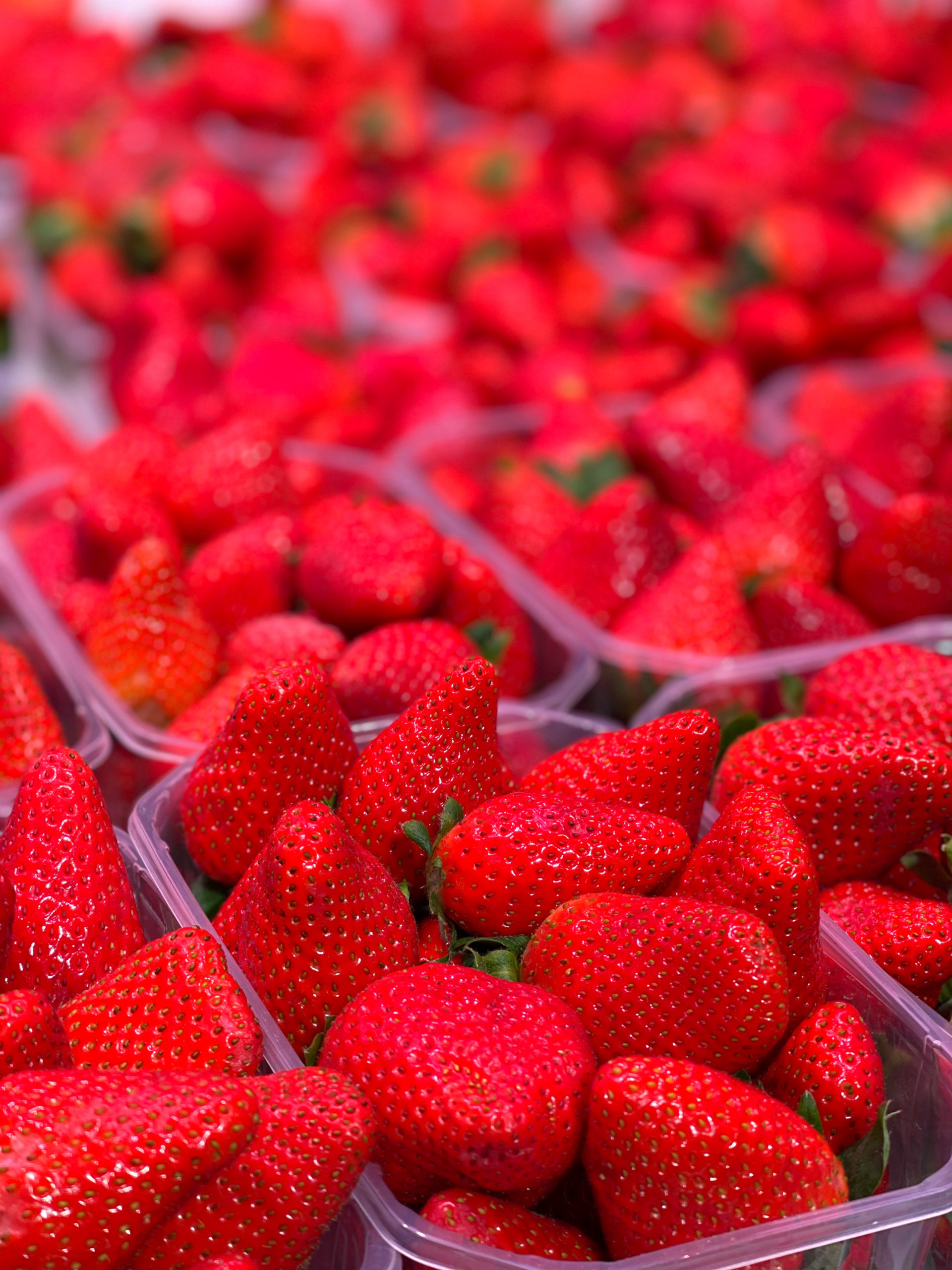 A friend of mine who's from Valencia recommended a visit two both of Valencia's main markets. Central Market is a food and grocery destination with all manner of snacks to try. On Saturday morning I stocked up on fresh oranges and strawberries for breakfast. Though I had to carry them around, they lasted the whole weekend and reaching for a juicy strawberry was a perfect pick-me-up. The Valencian oranges were every bit as yummy as I'd hoped!
TOTAL COST: 8 euros
There are over 1000 stalls in the indoor market so it's a bit overwhelming. I went in, dipped out for fresh air and then popped back in again. You can pick up local Catalan chocolates (I bought 10 sticks to take home for 10 euros), spices, coffee and various edible delicacies. But my favourite was a cafe outside which can cook the fish you buy from the market so you can eat it. Such an amazing concept, if you're staying in a hotel and don't have kitchen access but want to try local fish without paying restaurant prices what a fun way to do it.
TOTAL COST: 10 euros.
MOOCH AROUND COLON MARKET | MERCATO DE COLON
A lifestyle market, here you'll find cafes, bars, clothes, handmade treasures and gifts. The cafe prices were high so I didn't get anything. I bought a rainbow ring instead from one of the craft stalls.
TOTAL COST: 12 euros.
WITNESS VALENCIA NORTH TRAIN STATION (ESTACIO DEL NORD)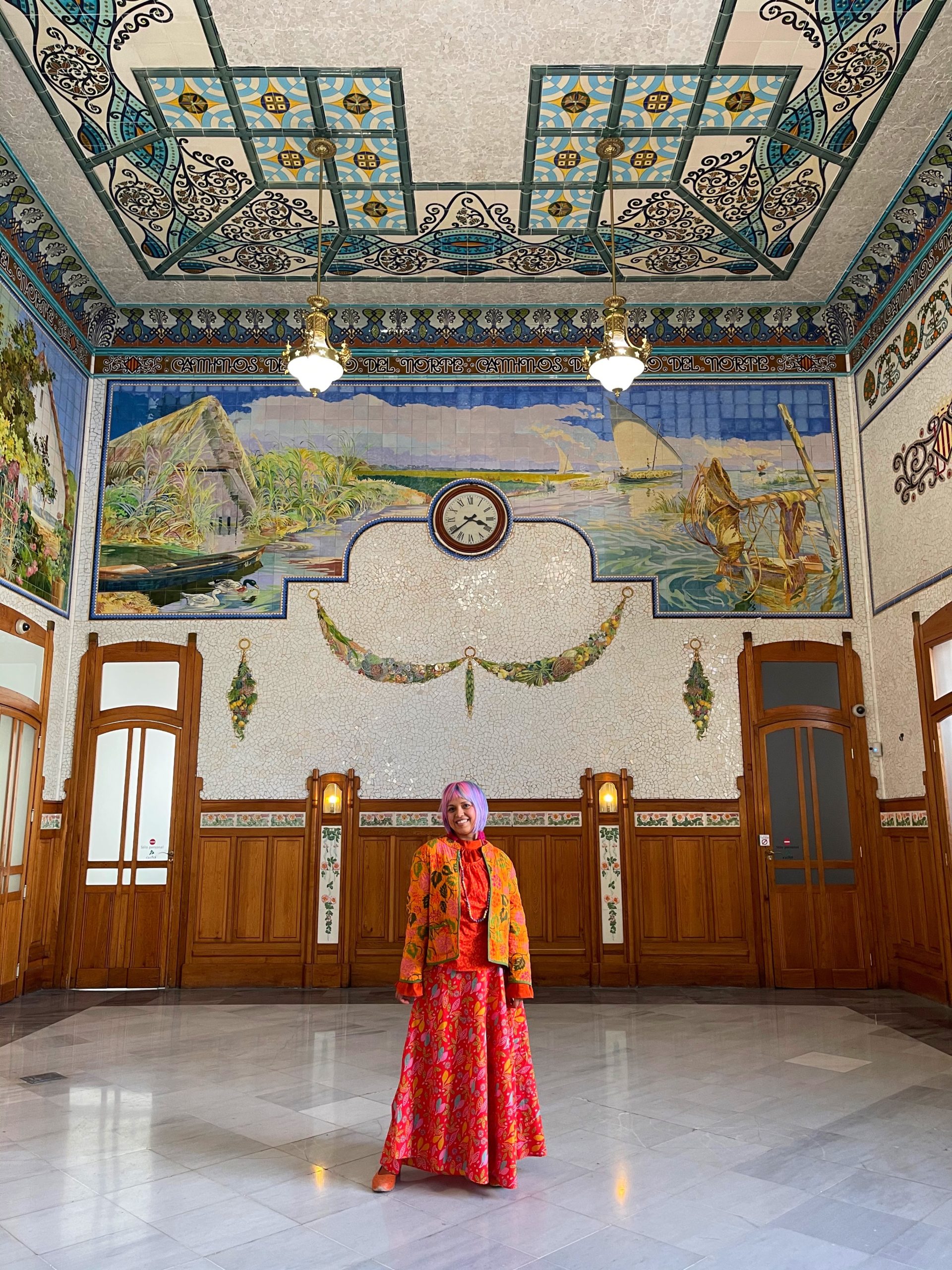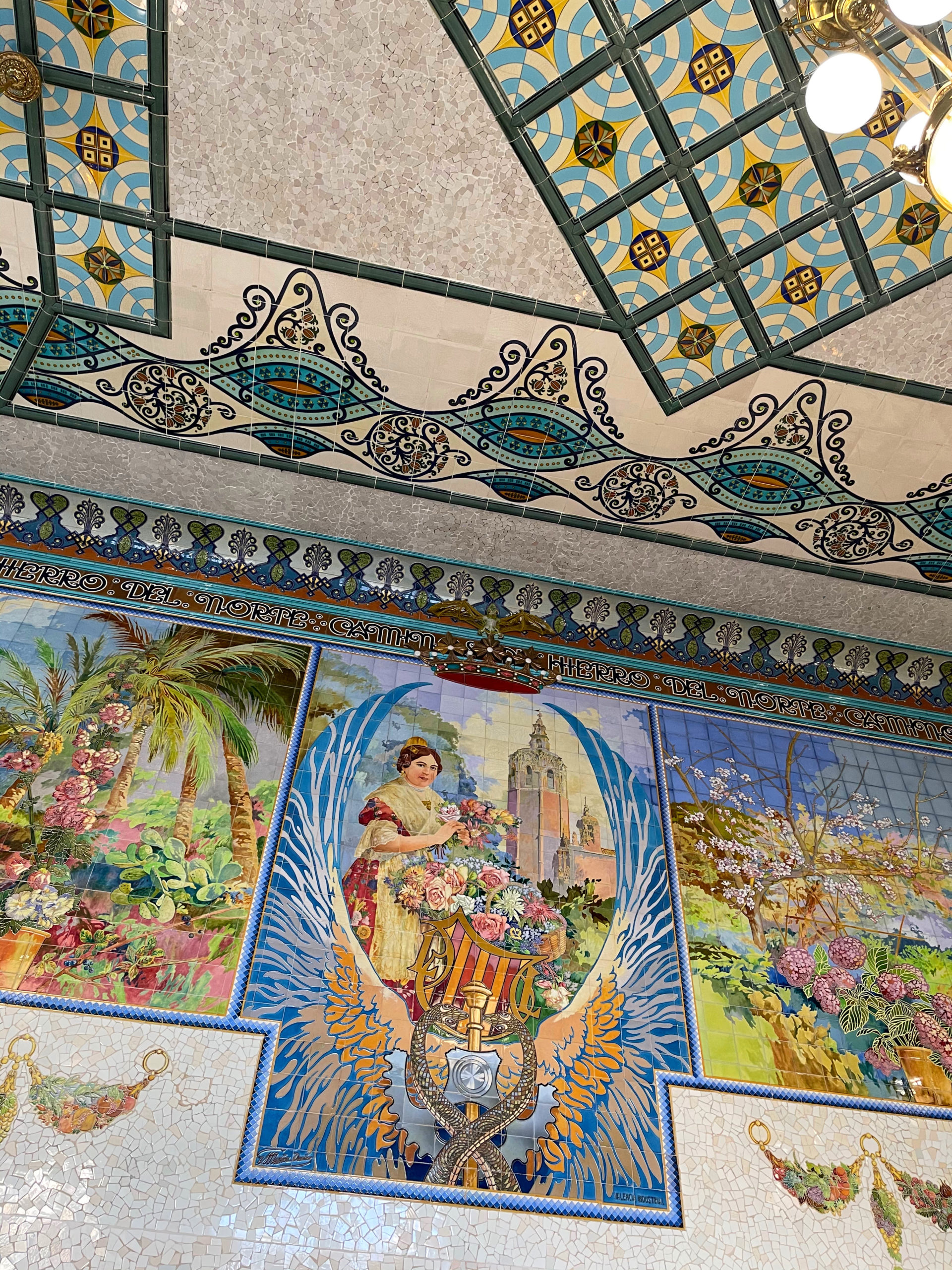 Not just a pilgrimage for architecture lovers – the train station interiors have to be seen to be believed, they're like a movie set. Marvel at the wooden ticket booths, wooden panelling and this extraordinary mosaic room. If you look carefully at the images you'l notice there are lots of oranges because it's a tribute to the importance of Valencian oranges to the city. If you like tiles, there's also a tile quarter near the airport which you can also visit for free.
TOTAL COST: 0
SIT ON THE FLOWER BRIDGE
Top of every colour-lover's list should be a stroll along The Puente de las Flores a bridge that's covered in flowers, 27,000 of them! The blooms vary throughout the year so the colours may change but they were in the pinks and whites when I was there. And is wasn't just flowers to admire, there are rainbow benches all along the bridge that you can perch on and watch the shenanigans in the park below like live music and picnicers.
TOTAL COST: 0
VISIT L'ETNO MUSEUM OF ETHNOGRAPHY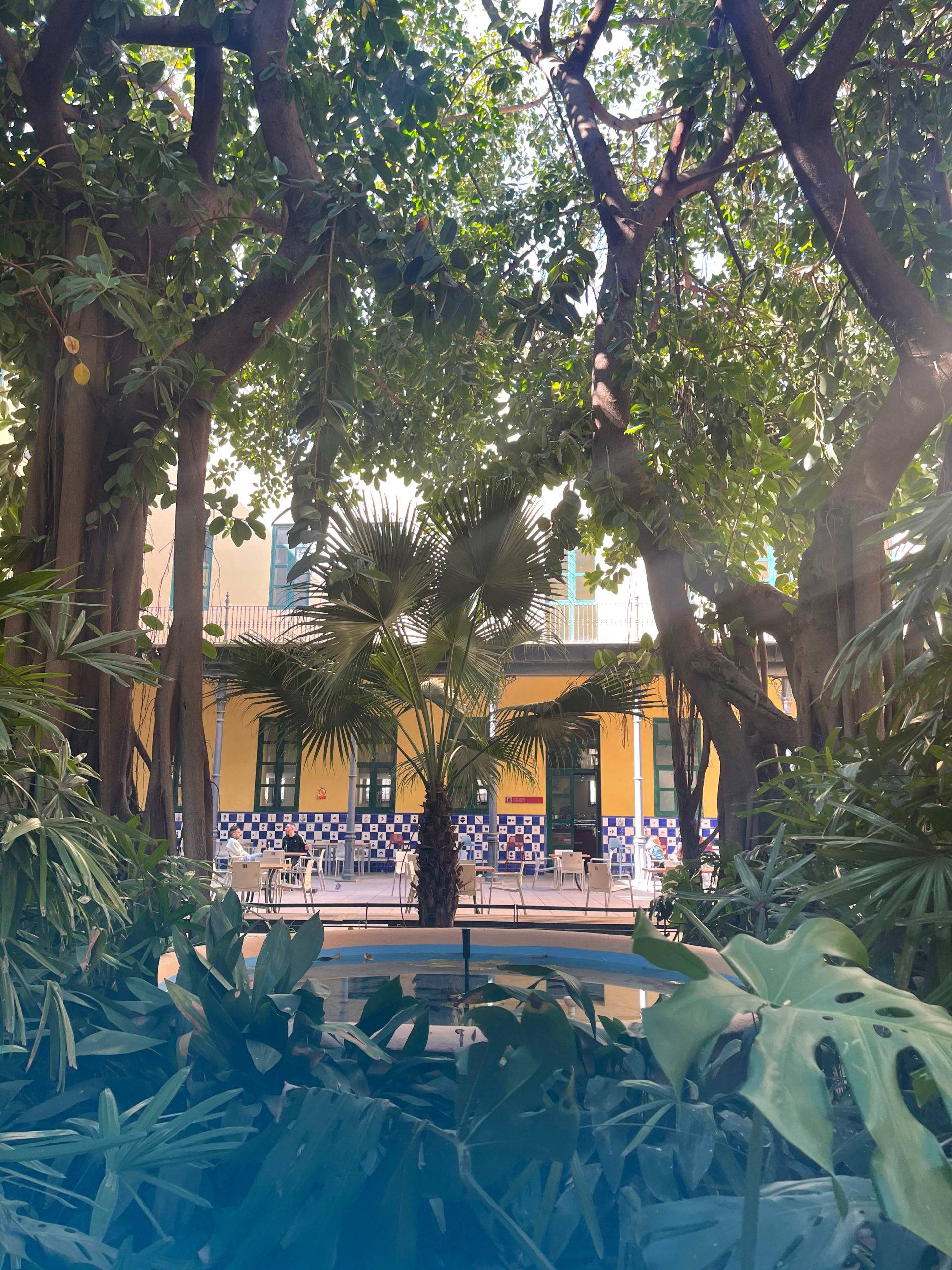 It's always worth earmarking a couple of museums to visit when you're on a city break because they're useful for so many things; using toilets, lockers, taking a breather from bustling streets and somewhere to escape if the weather is bad, as well of course, seeing exhibitions.
I always seek out ethnographic museums because they're a great place to get a flavour for local history, crafts, customs, culture and costumes and L'ETNO had that and more including a gorgeous garden and some very cool installations. It's FREE to visit on Saturdays and Sundays, otherwise it's the grand sum of 2 euros.
TOTAL COST: 0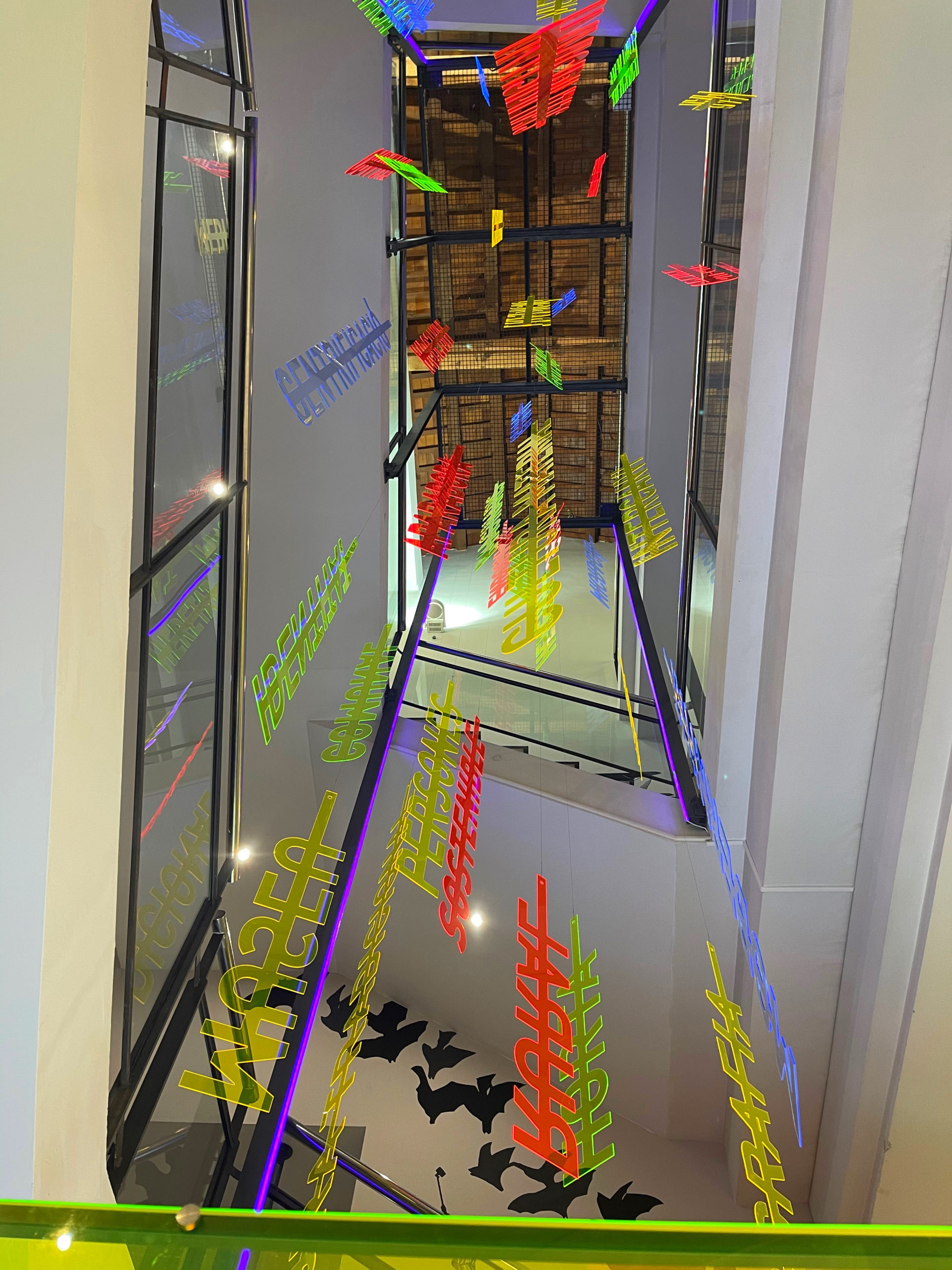 HANG OUT AT THE CITY OF ARTS & SCIENCES – Ciutat de les Arts i les Ciències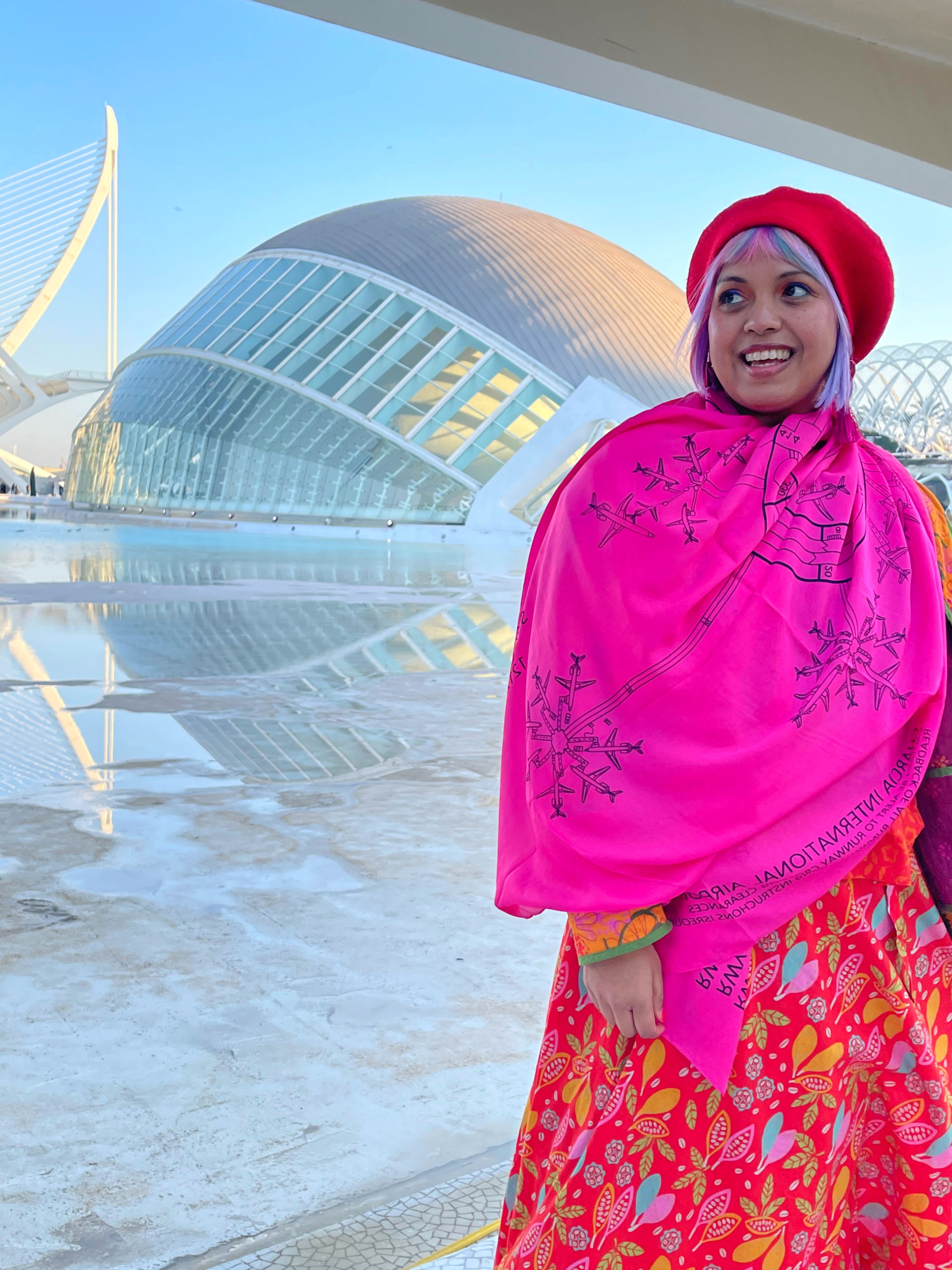 There are two ways to tackle this iconic leisure attraction; simply wander around enjoy the sites and take in the eccentric architecture or visit the facilities. There's an Imax cinema, laser show, planetairum, science museum, opera venue and more – I opted for the first option. It's a spacious spot with stunning lighting (I visited an hour before sunset) with a lively atmosphere and people parading up and down, and that was good enough for me.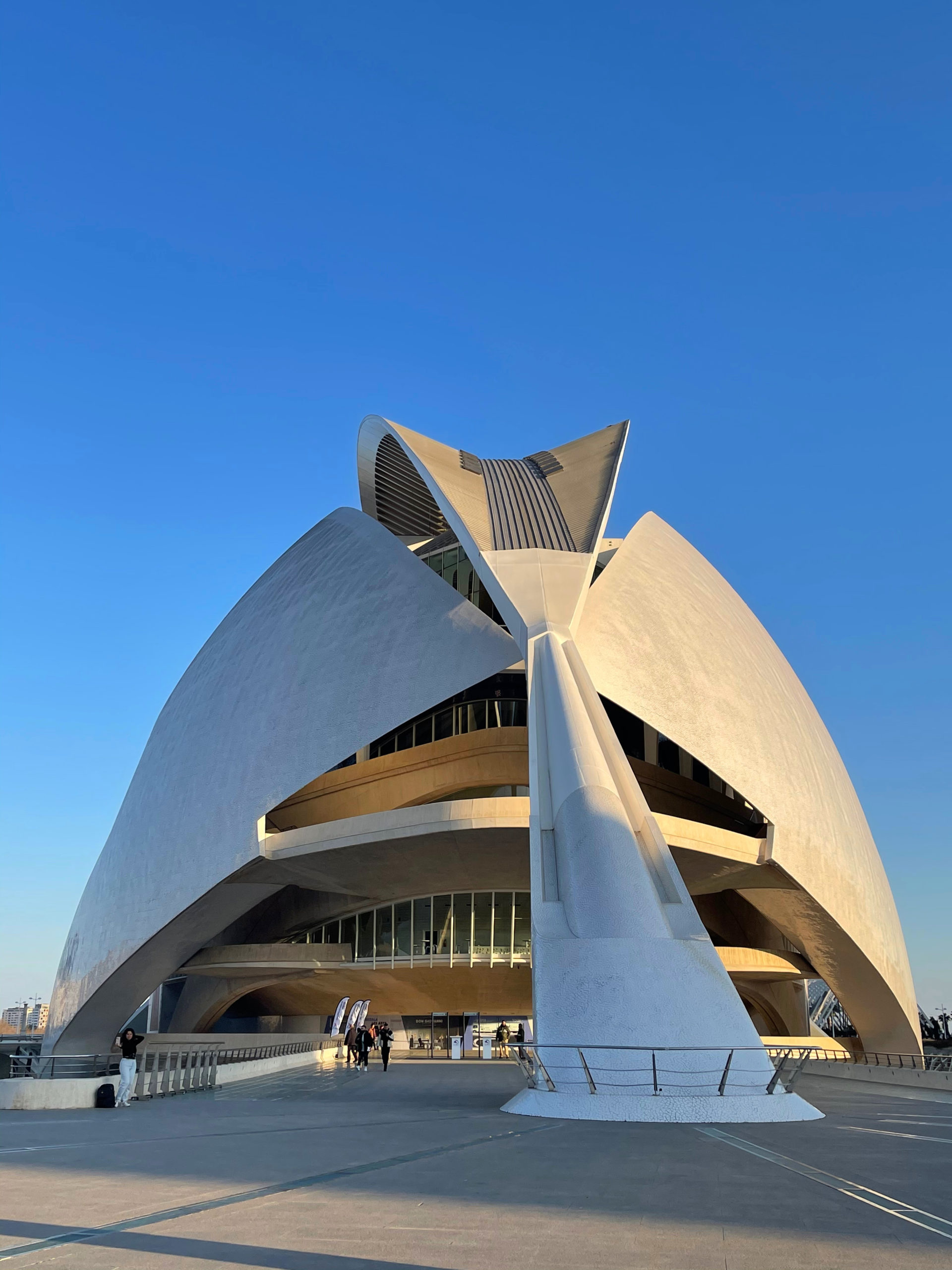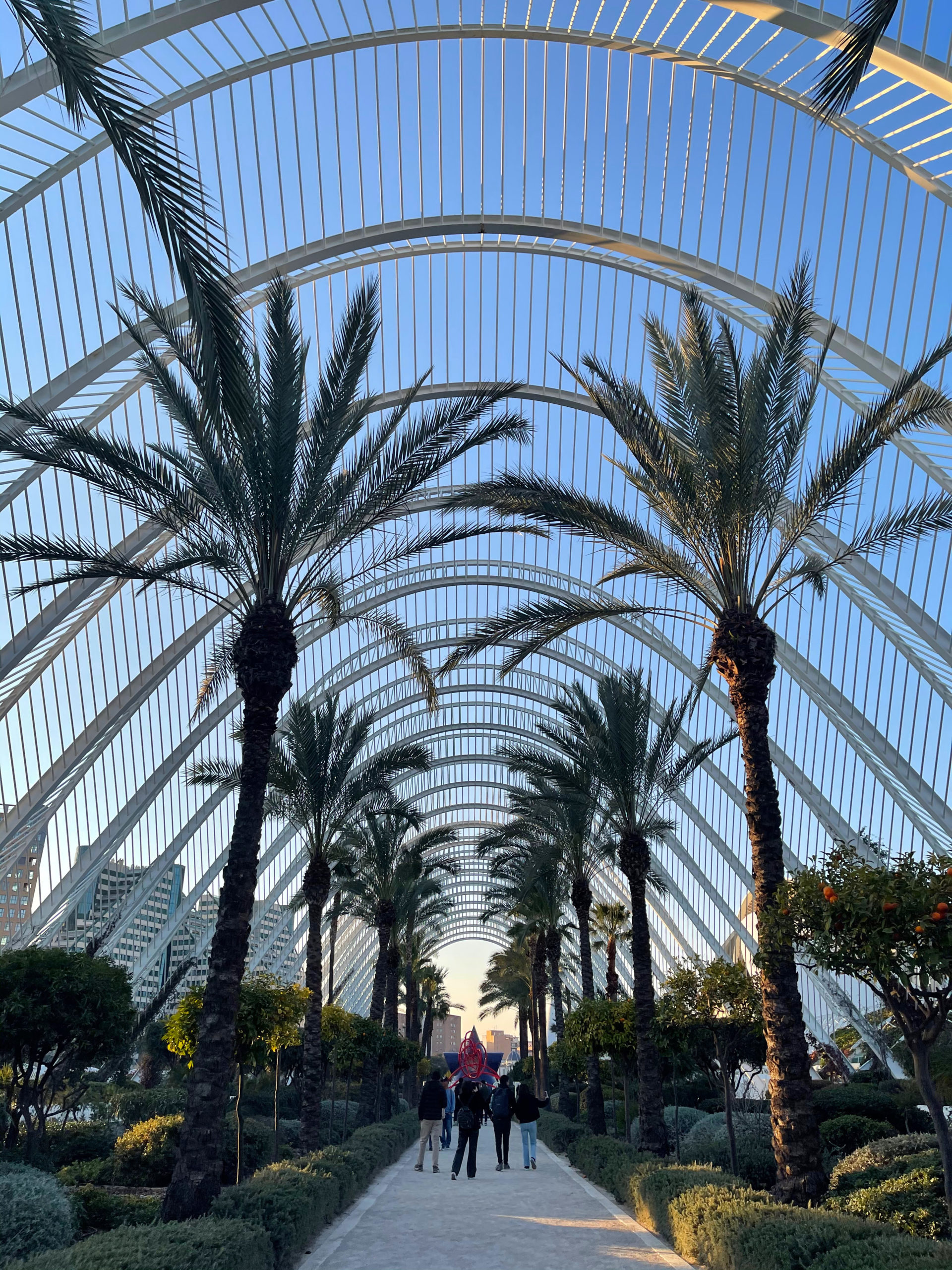 CHECK OUT THE VINTAGE SHOPS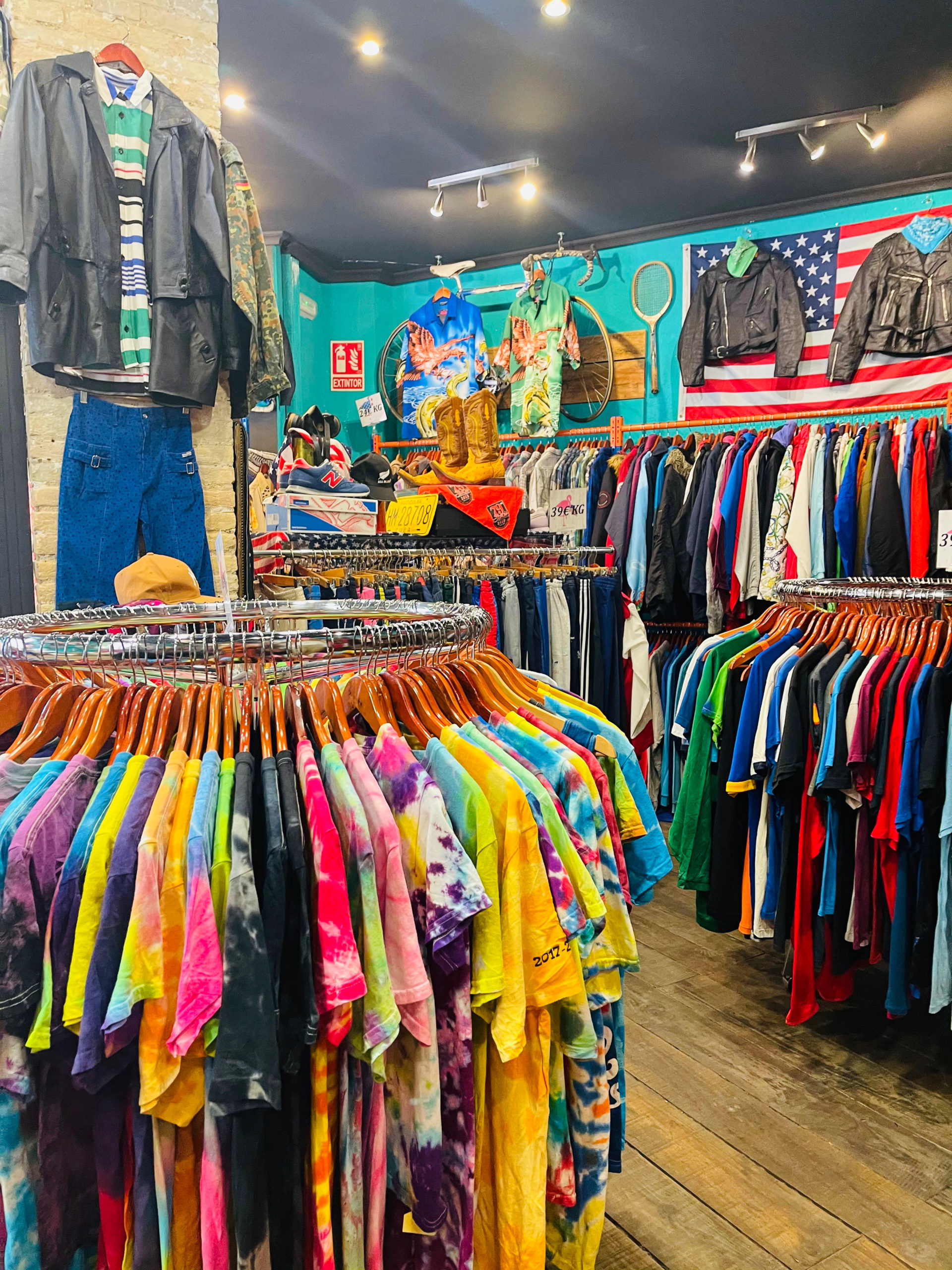 Sadly with limited luggage space I couldn't do much shopping (other than a ring and some chocolate!) but that didn't stop me checking out Valencia's vibrant vintage scene. There's a couple of vintage quarters with enclaves of second-hand shops, all with quirky, colourful decor.
EAT FARTONS & DRINK HORCHATA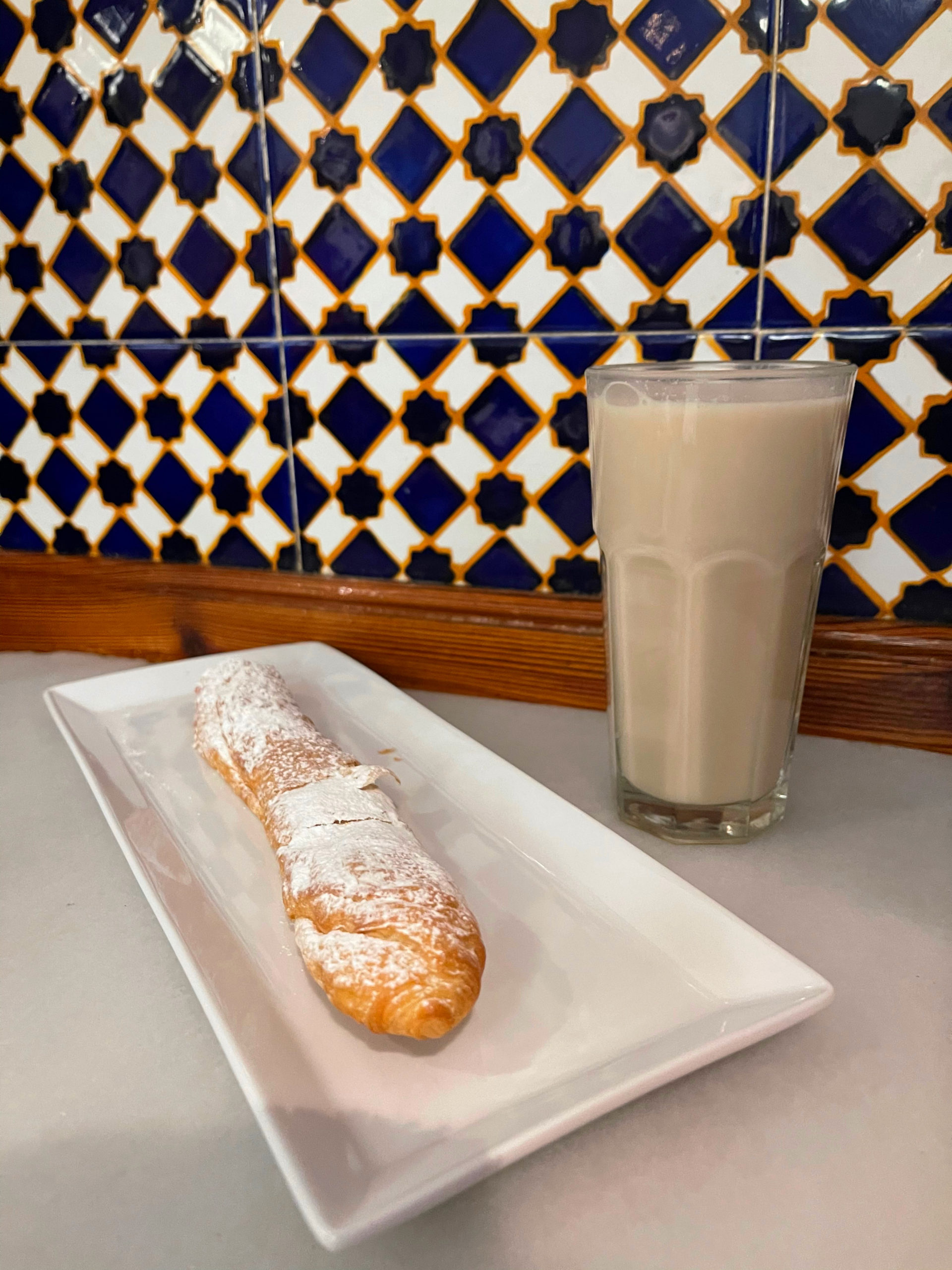 Feed me fartons! I missed horchata and fartons immediately after eating them. They are so yummy! You'll find this traditional sweet pastry snack and refreshing nut milk drink all over Valencia but the best place to have them is at Horchateria De Santa Catalalina because of its vintage interiors and tiled floors. They also serve thick, gloopy, hot chocolate and traditional pumpkin fritters which are a weekend speciality.
TOTAL COST: 7 euros for horchata, fartons, hot chocolate ad fritters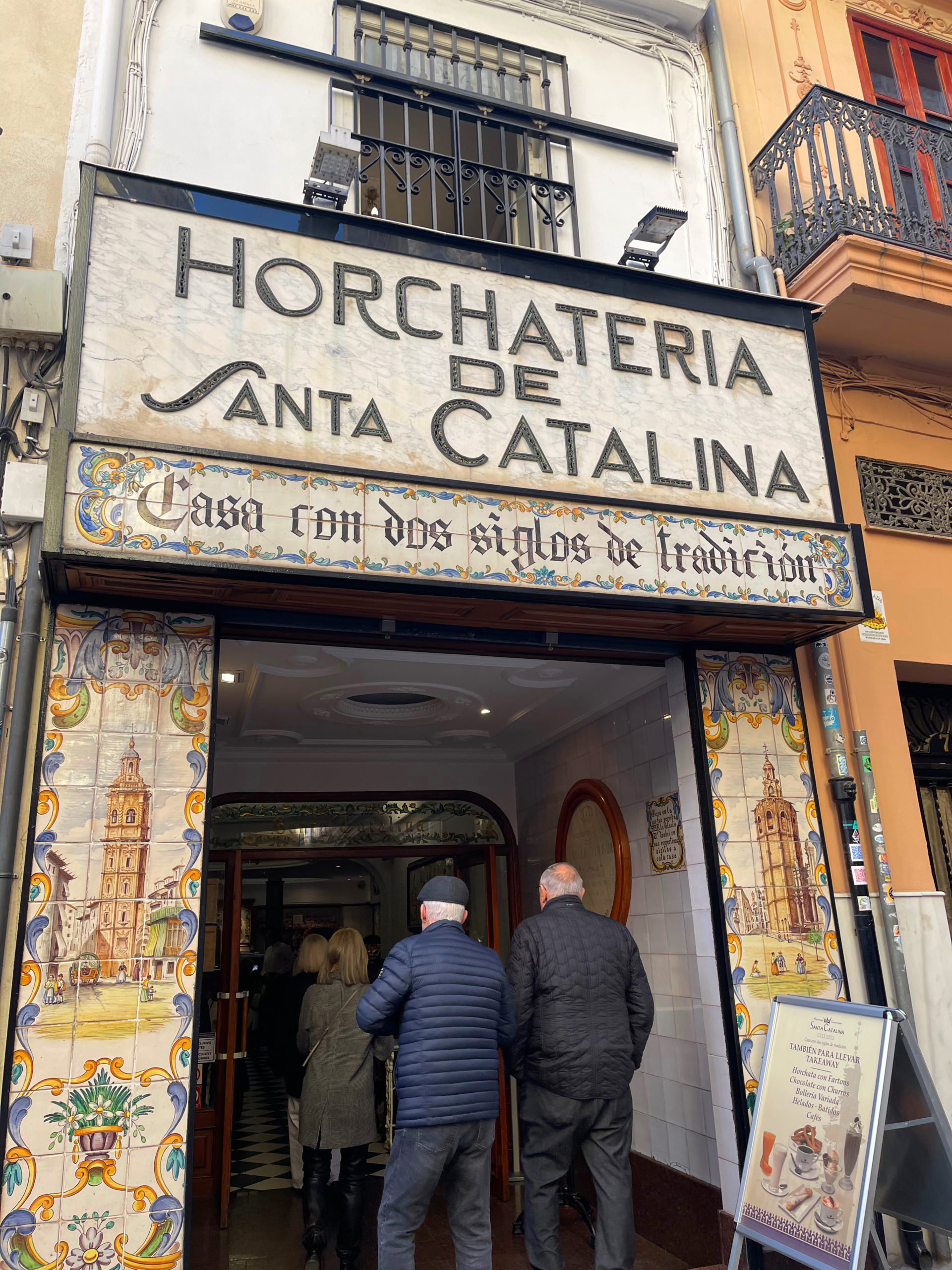 One of the best things about Valencia is that many of its top attractions are free or very low-cost. For example, the city's historic centre is home to numerous landmarks, such as the Cathedral of Valencia, which offers free entry during certain times of the day.
Valencia City Break – escape the centre
If you're looking for something a bit more off the beaten path away from the usual touristy spots, Valencia has plenty of hidden gems to explore that won't cost you a fortune.
The neighbourhood of El Carmen is home to street art and colourful murals, making it a great spot for a self-guided walking tour, that way you can go at your own pace and you save on paying for a tour.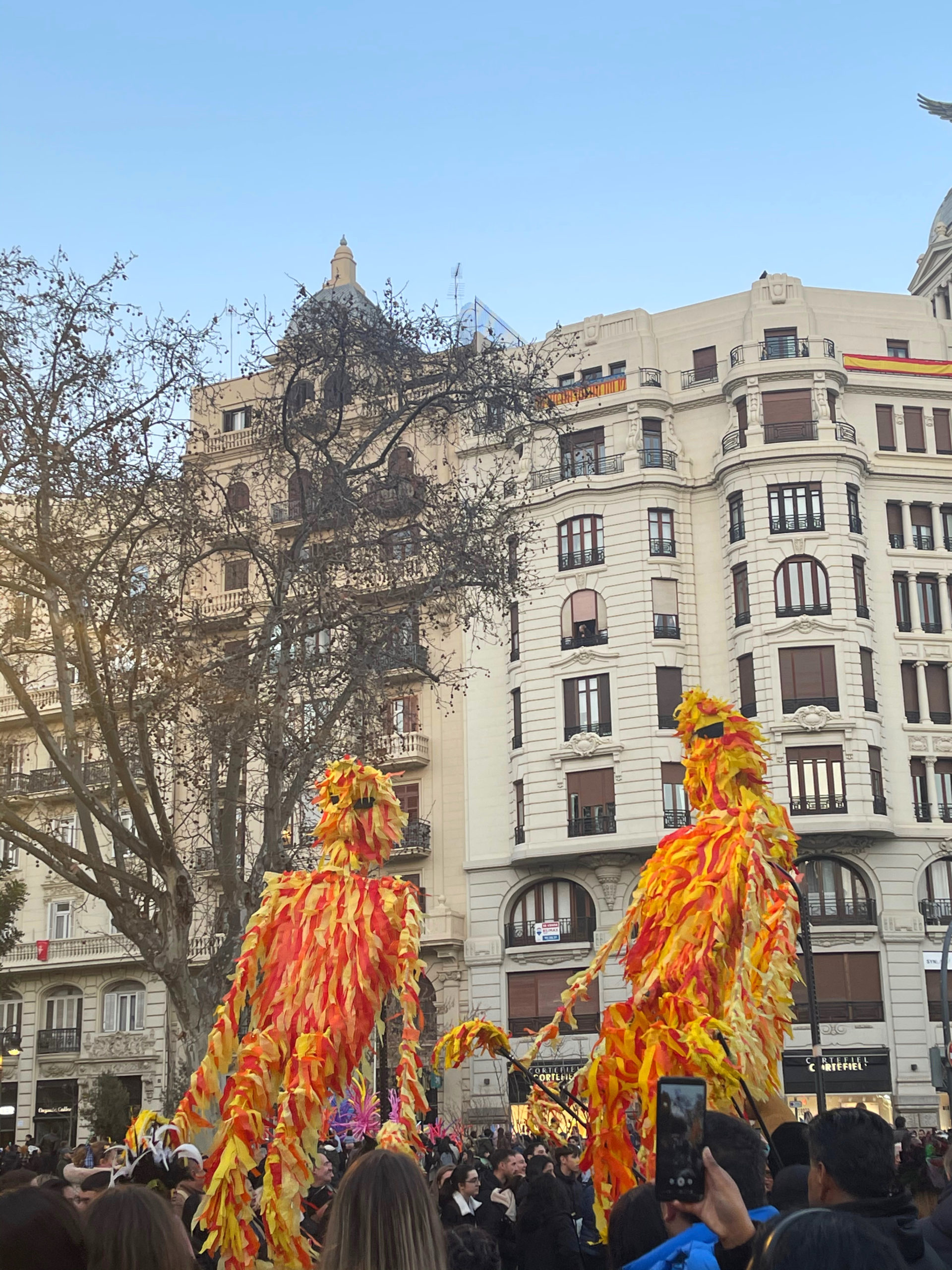 Valencia is also a city that loves to celebrate so keep an eye out for festivals and events throughout the year. One of the most famous is Las Fallas, a month-long celebration that takes place in March and involves huge, colourful puppets parading down the street and plenty of fireworks and firecrackers. It was on when I visited. The main activity occurs in the last week of the month but there were still plenty going.
If you're visiting Valencia in the summer, Feria de Julio, a month-long festival in July has concerts, street performances and cultural events making a trip to the city even more fun.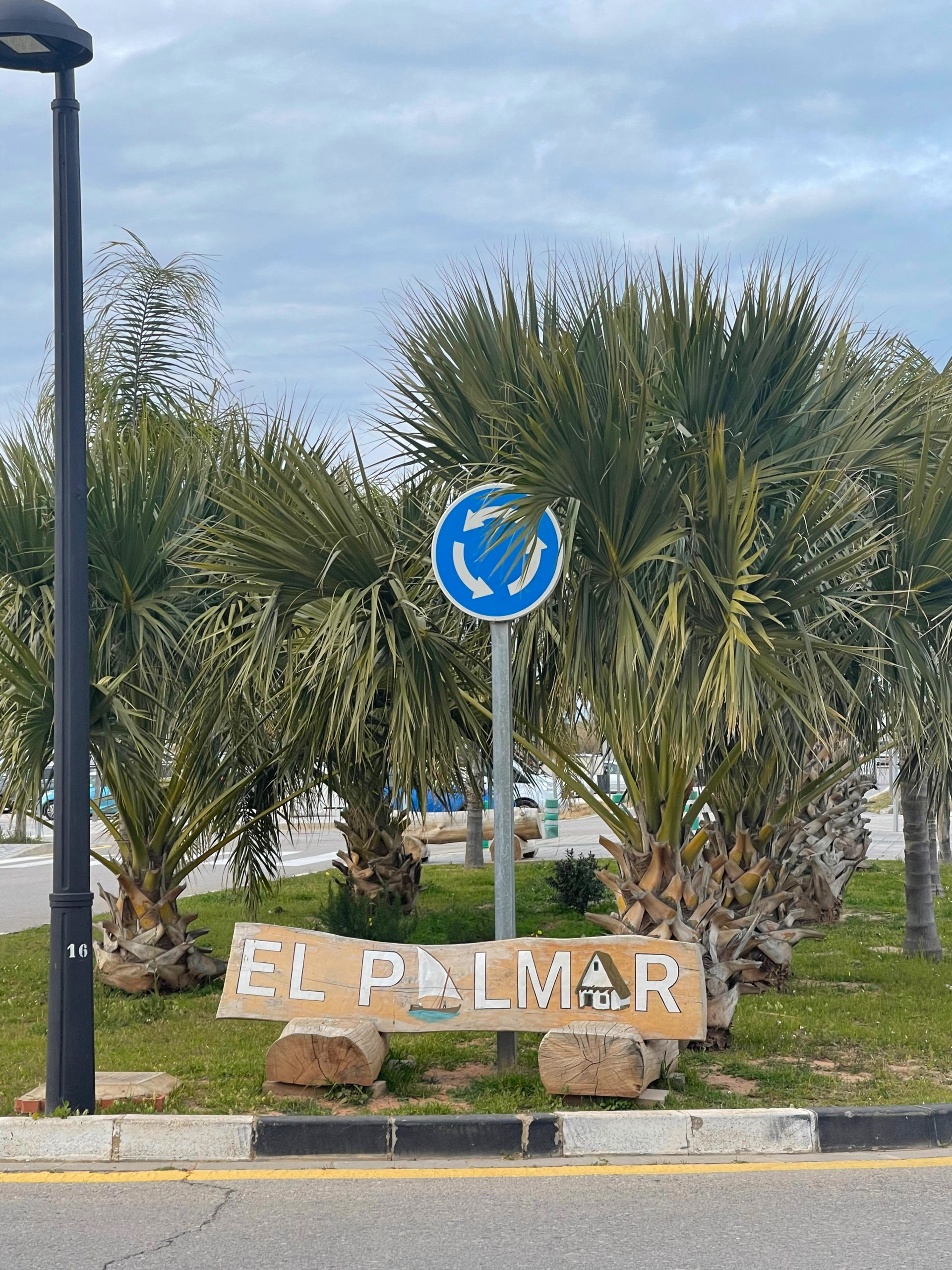 Of course, no visit to Valencia would be complete without trying the local cuisine and being so close to the sea there's plenty of fish, seafood options and paella. Sadly with only 48 hours to explore Valencia on this trip I didn't make it to the beach. Instead, I headed to a river destination El Palmar where you can take boat trips and feast on paella. It cost around 5 euros to get there by bus and the paella was part of a three-course meal including a starters, dessert and drink for 20 euros. I had it as a late lunch and it kept me going so I didn't need dinner that evening. There are so many places to get similar deals, head to El Palmar and you're in a paella land!
TOTAL COST: 25 euros
A highlight of the whole weekend was the boat trip, or a duck safari if you will! It takes you through a quaint waterway where ducks are everywhere. The trip cos 5 euros for an hour and you pay on arrival. When you get to El Palmar there are boat trip posters around, I just followed one all the way to a jetty which was located at the back of a restaurant and that's where I paid and boarded.
TOTAL COST: 5 euros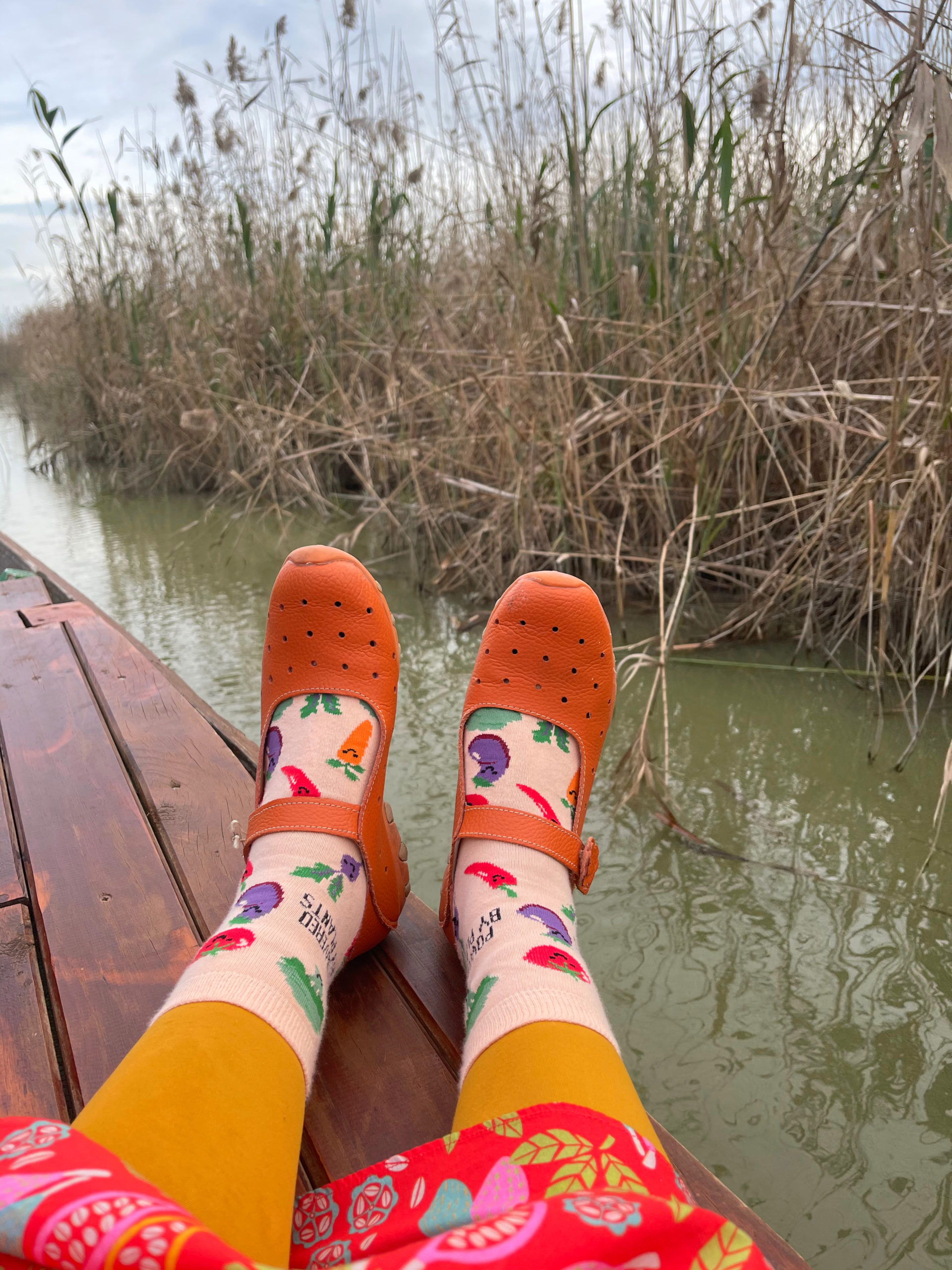 Getting around Valencia on a budget
If you're planning a budget Valencia city break then getting around on public transport is a no brainer. There's an extensive network of buses and metro lines that will get you from A to B without the need to get in a taxi. A single metro ride costs around €1.50 but I opted for a carnet of 10 tickets that cost €10. It ended up being all I needed for the 48 hours I had to explore Valencia
TOTAL COST: 10 euros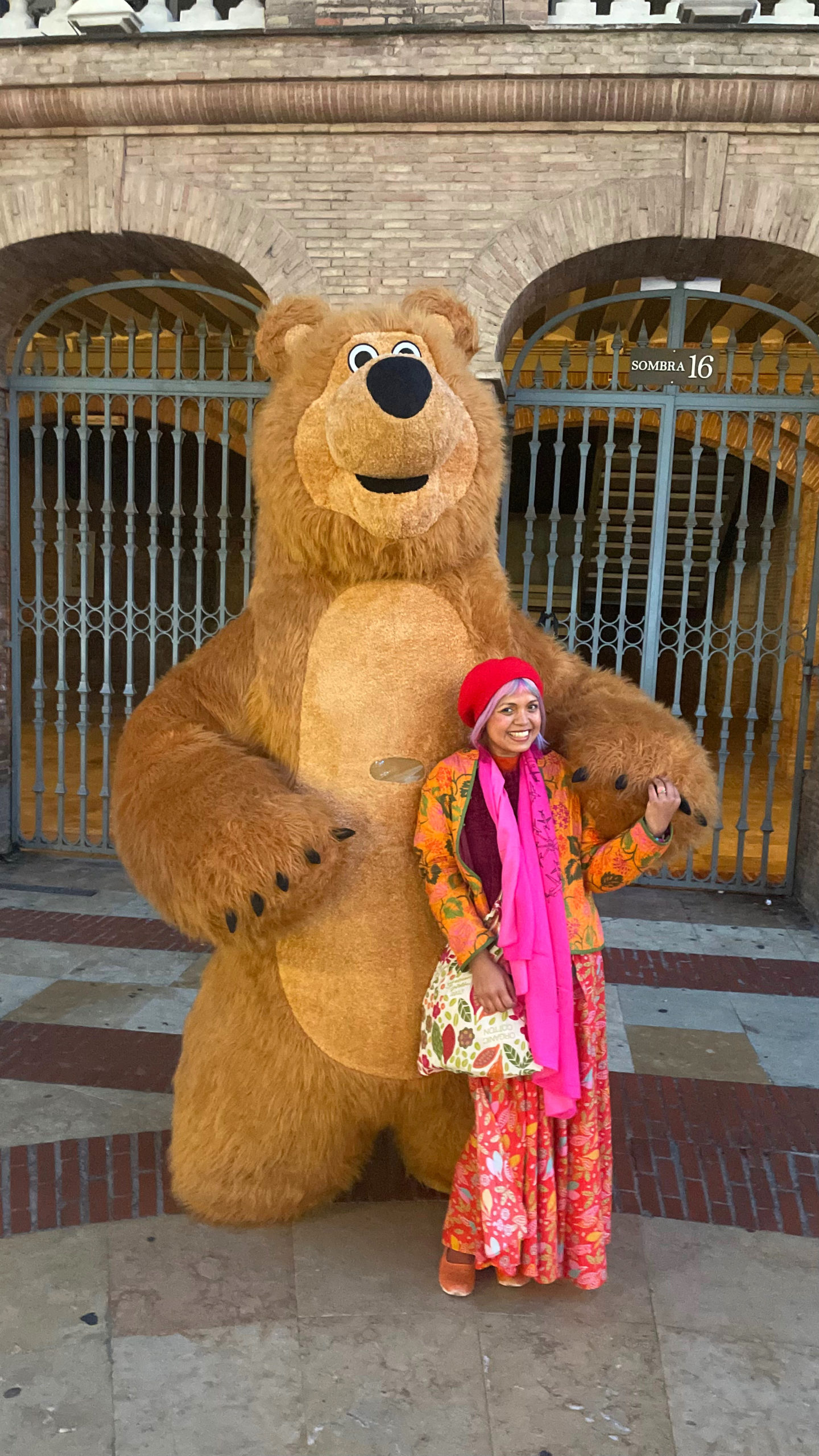 Another great option for getting around the city is to rent a bike. Valencia has a popular bike-sharing program called Valenbisi, which allows you to rent a bike for around €13 a week. That way you can explore the city at your own pace while getting some exercise at the same time so it's a win-win!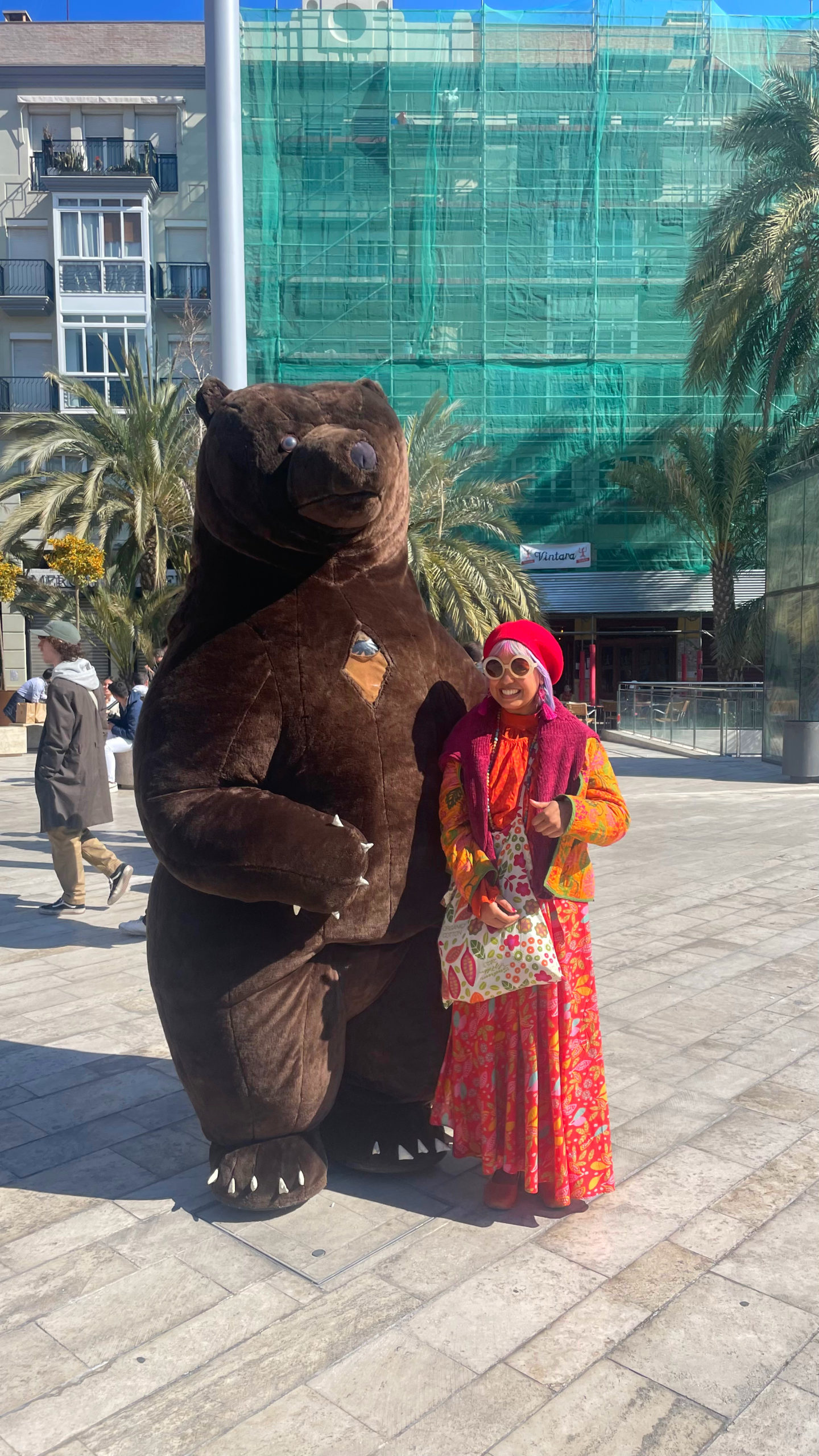 Of course, if you're on a very tight budget, walking is a great option. Valencia is a relatively compact city, and many of the key attractions are located within walking distance of each other. I did a a lot of walking so I didn't have to waste time going in and out of stations but also because there was winter sun and I wanted to soak up as much as possible! It was also a chance to meet the friendly neighbourhood bears.
Budget friendly accommodation in Valencia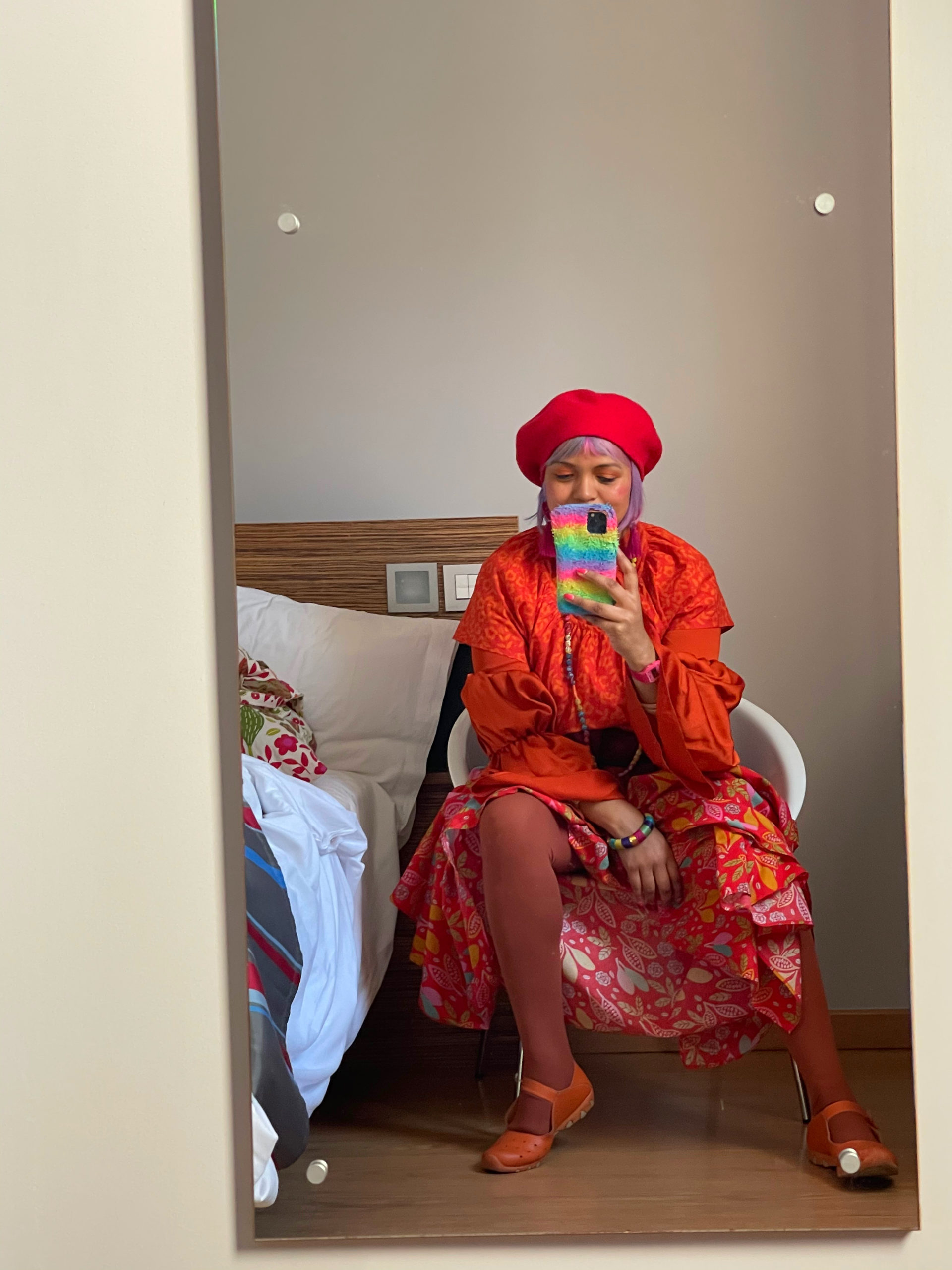 Because my flight arrived just after midnight and was departing on Monday around 6am it made sense to stay in a hotel near the airport. This worked out to be the cheapest option as when I looked at accommodation in the city centre it was pricer than I'd expected. There are some beautiful hotels in the centre and suburbs but I wasn't here to spend long inside them, just a bed to catch a few winks. The airport Travelodgewas souless but clean, comfortable and very convenient. I walked there from the airport as at that time of night there was no metro but the metro station is right outside it so getting around was very easy.
If you're keen to stay closer to town here are a few budget options to consider:
Hostels
Valencia has a wide selection of hostels that offer affordable accommodation in the city centre. The cheapest are shared dorms but you will find private rooms too. Hostels worth checking out for a Valencia city break include Home Youth Hostel, Red Nest Hostel, and Purple Nest Hostel.
Airbnb
I identified a boat wanted to stay in but sadly it didn't meet my close to airport criteria. There are great deals on rooms and whole apartments but as is often the case with Airbnbs it was the ones further away in the outskirts that were cheapest, so for a short break they might not be the best options.
Pensiones
A pension is a type of budget hotel that is common in Spain. These small hotels offer basic accommodation with shared bathrooms and limited amenities. For a Valencia city break check out Pension Universal, Pension Paris, and Pension Alicante.
Campsites
Ok not so good in the winter, but camping on a warm summer's would be dreamy! There are several campsites located just outside the city that offer tent pitches, cabins, and RV spaces. Camping Valencia and Valencia Camper Park are both worth checking out.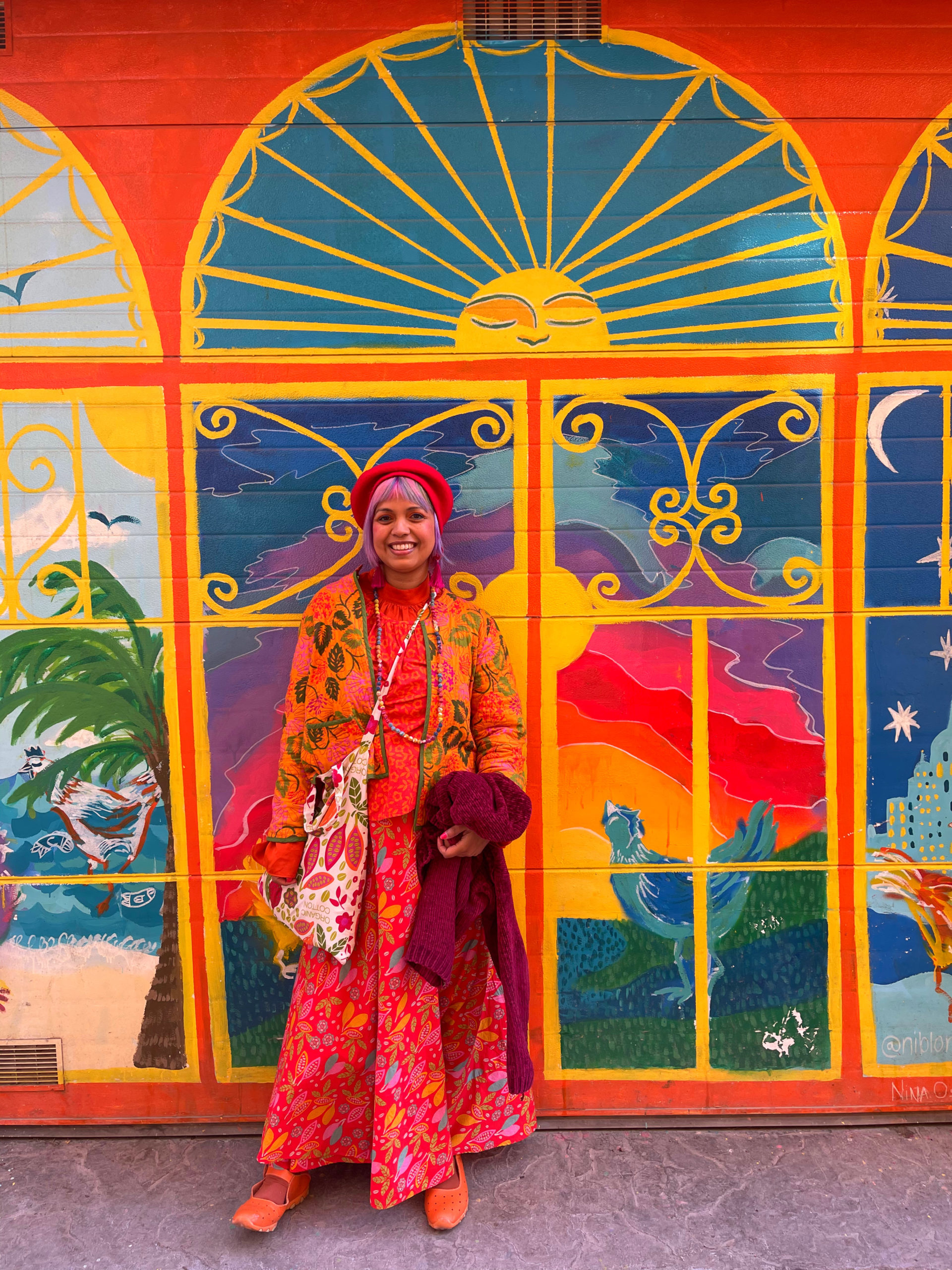 I loved Valencia as it's a city that's full of colourful surprises and is great choice if you're keen to experience Spain on a budget. Ok you might not find a flight as cheap as I found but keep an eye on budget airlines as you never know what offers will come up!
COST OF MY BUDGET VALENCIA CITY BREAK
Here's my total trip cost breakdown:
Flights: £21 return
Coach to and from home to Stansted Airport airport: £24
Hotel: £100
Transport: £15
Meals: £40
Snacks: £30
Shopping: £15 (jewellery & fruit)
TOTAL COST OF A BUDGET WEEKEND IN VALENCIA: £245 (prices from March 2023)
including flight, accommodation, shopping and food.
Travelling on such a tight budget is possible but it's not easy. You have to make compromises and also as I don't drink alcohol I saved there but that won't be the case for many travellers, so do what's best for you. Look out for cheap flights an cut out any non-essentials.
Happy holidaying in Valencia.
I paid for this trip myself. For my very small capsule wardrobe (which I wore due to lack of luggage!) I wore a skirt, top, jacket and bag gifted by Swedish womenwear brand Gudrun Sjosden.
Yours colourfully,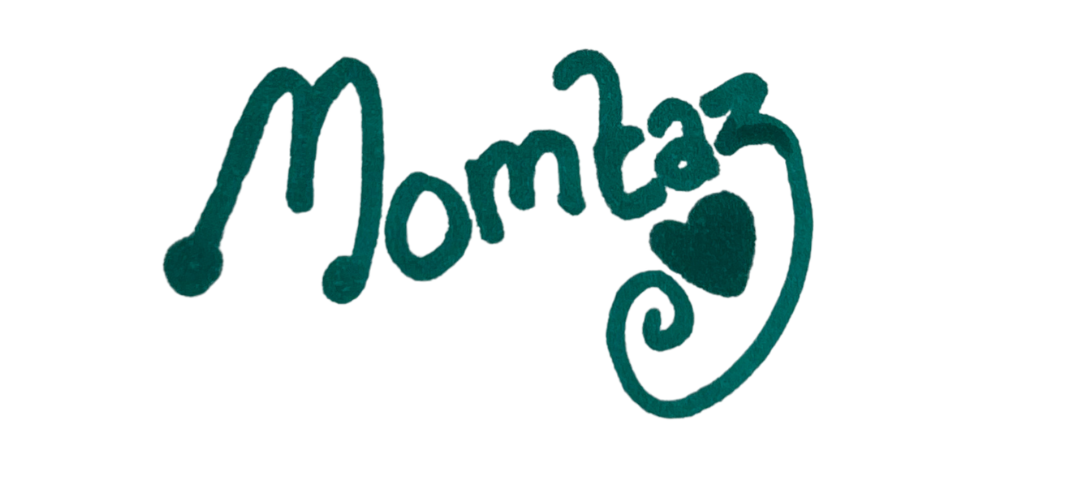 budget break
budget spain
city break
european break
valencia
weekend away