I've ticked off a lifelong bucketlist goal – I finally visited Brownsea Island. One of the few places in the UK that you can see red squirrels and it was even better than I could have ever imagined…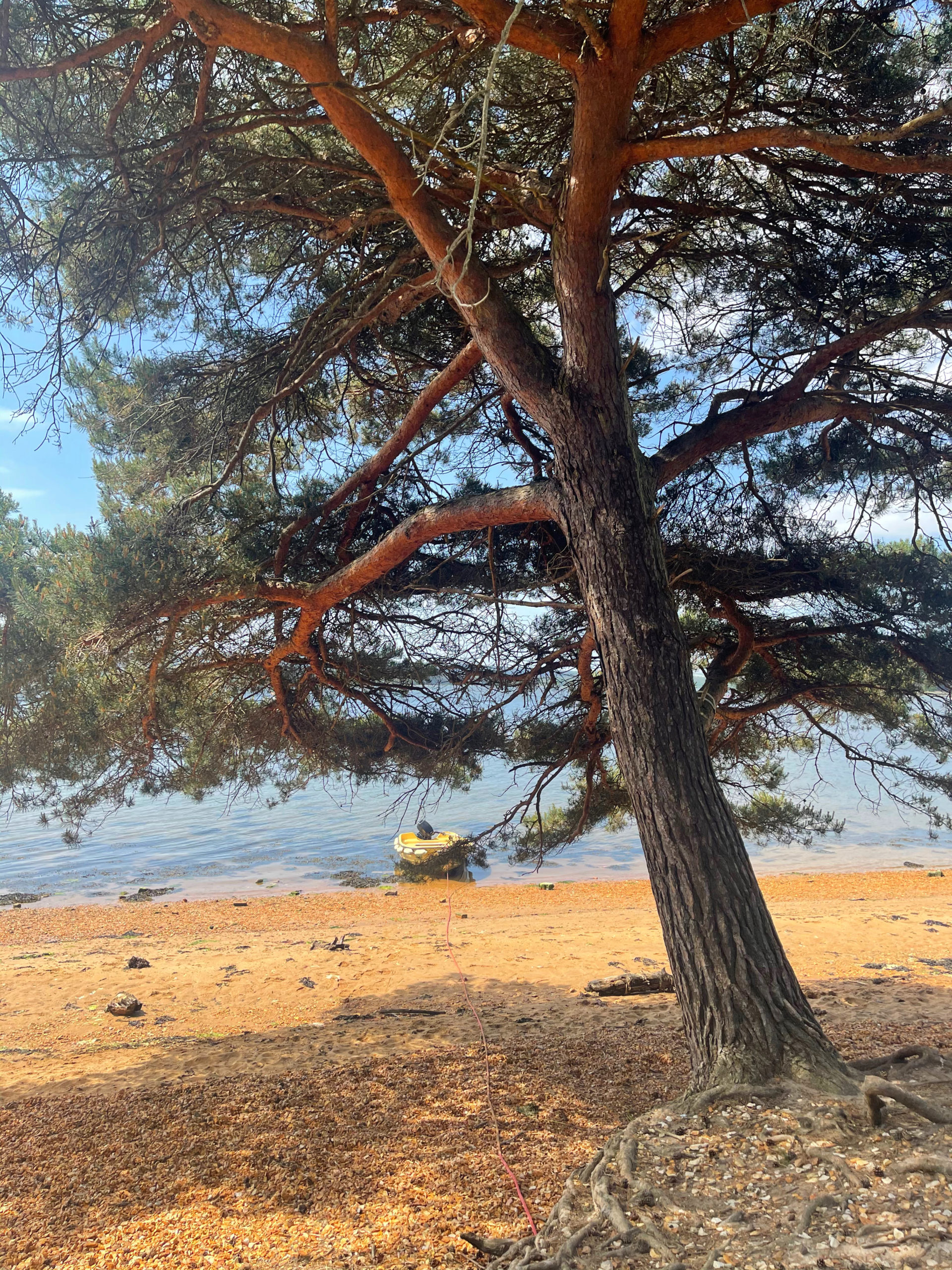 Maybe it's because I'm colourlover or maybe it's because they are so cute? I've always wanted to see red squirrels. Tiny bodies, pointy ears, fluffy tails, soft orangey fur…could an animal be more adorable?
I spent most of my stay in shock. It was such an extraordinary place.
Inspired by David Attenborough's explorer past (I'm a huge fan of his 1960s TV show Zoo Quest) I've tried to spot red squirrels in Scotland, Mersea Island, the Lake District and on the Isle of Wight to no avail.
I've spent hours walking up and down streets they've been spotted on, hunted for bitten pinecones, tracked down pine trees, avidly followed social media accounts and even left nuts out as bait…but they stayed elusive.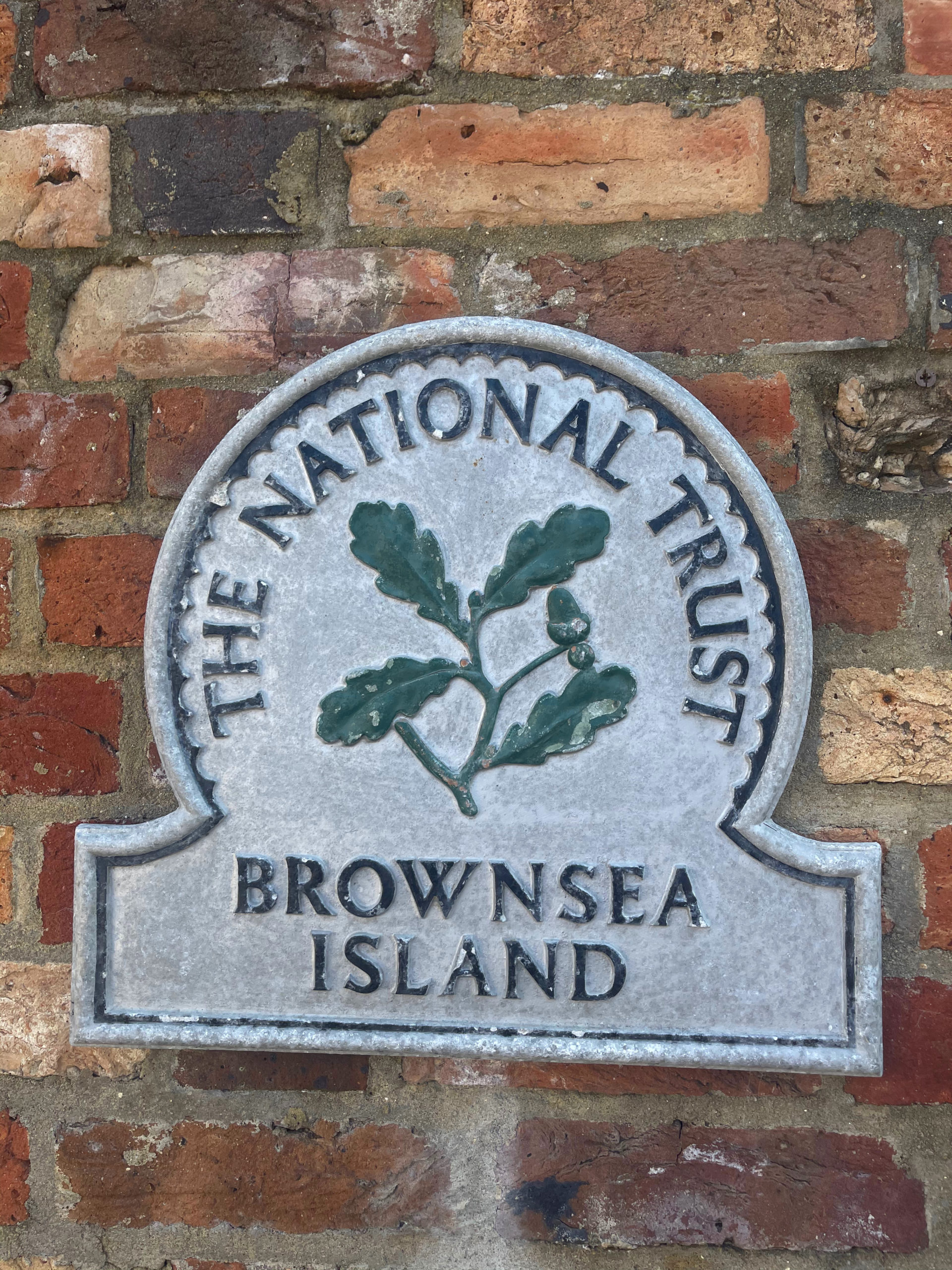 There was one final place in the UK to try my luck, the National Trust and Dorset Wildlife Trust managed Brownsea Island in Dorset. Apart from knowing red squirrels lived there I didn't know anything else about the island. Who knew I'd land on what felt like a tropical paradise that could easily pass for a Caribbean island?
With its laidback atmosphere, clean beaches, warm sunshine and endless greenery (heck, they even have their own Brownsea Brew,) I spent most of my stay in shock. It was such an extraordinary place.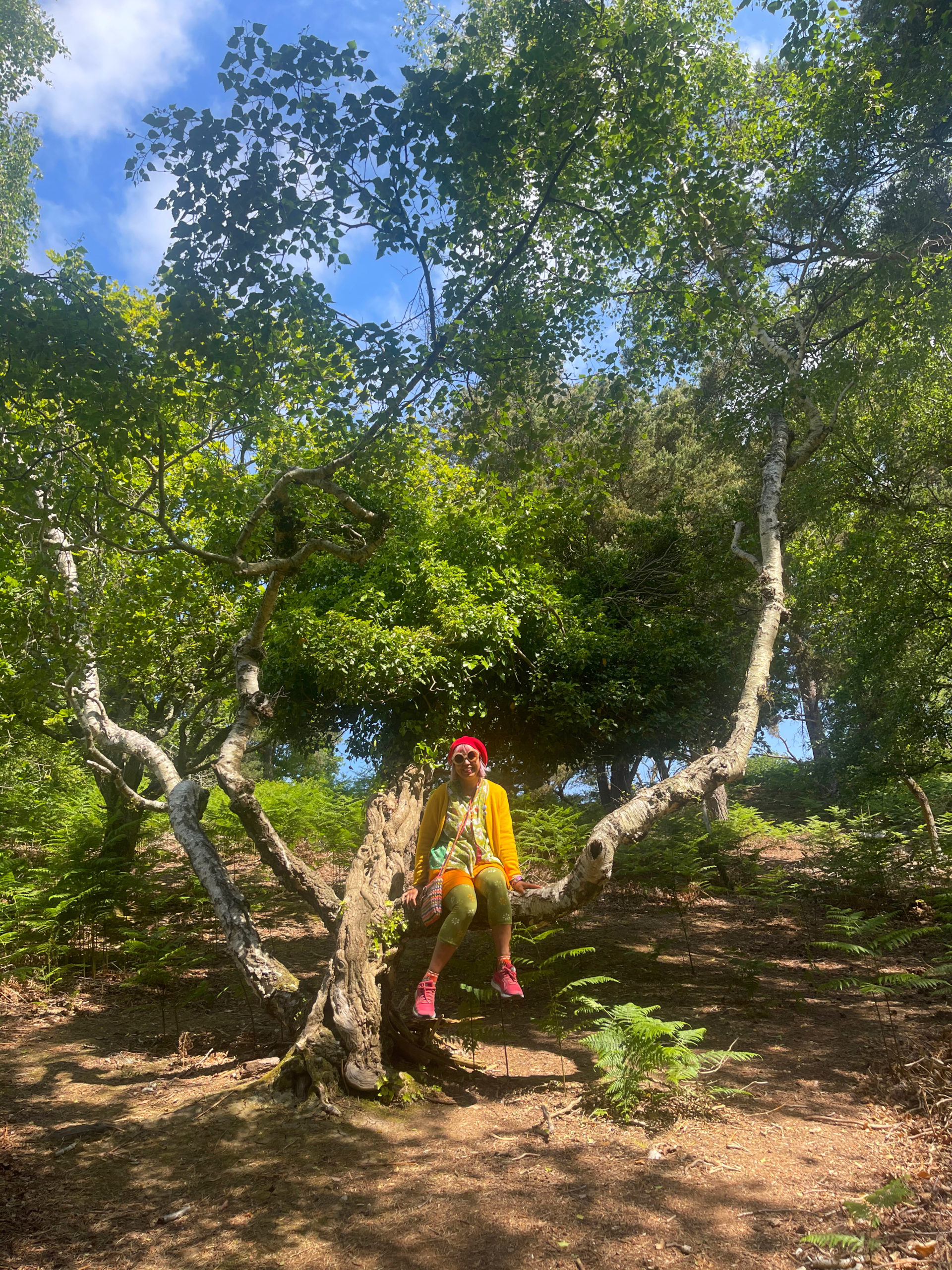 Being so in awe of Brownsea Island inspired this handy blog post which I wanted to write to capture my memories while imparting some experience and tips to anyone else who shares my love of nature, the great outdoors and of course, red squirrels so would also like to visit here. I've tried to cover what I think a visitor should know, but if you have any questions please leave a comment or drop me an email.
So grab your binoculars and come with me on a colourful adventure to magical Brownsea Island…
Finding island paradise in Dorset – what to expect from a visit to National Trust Brownsea Island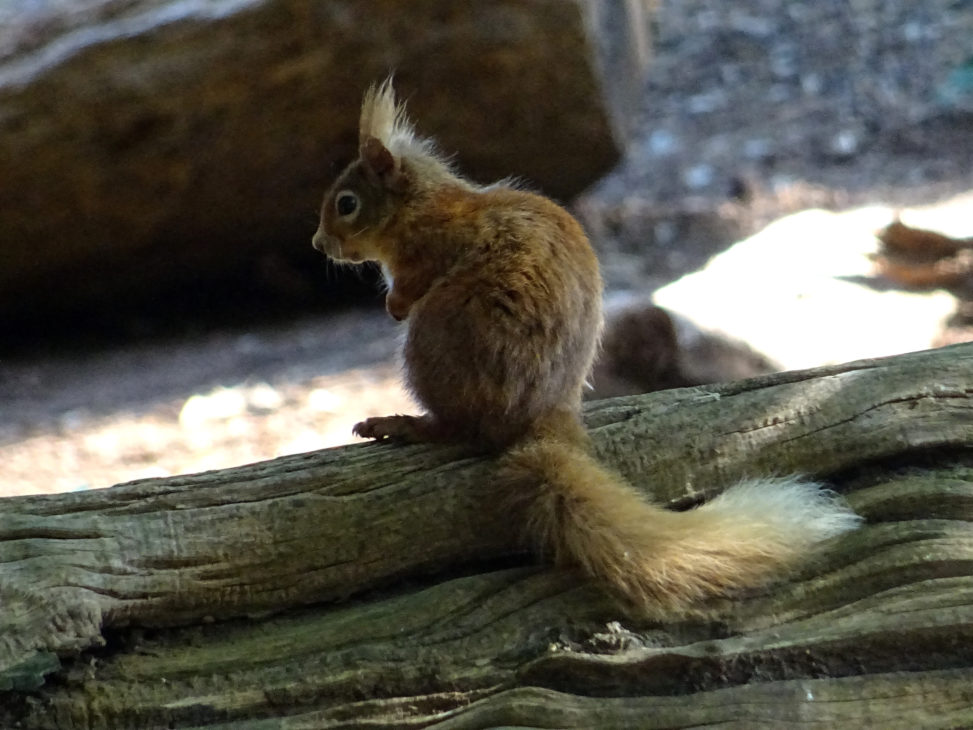 Before you make plans to visit Brownsea, you need to factor in the practicalities. The National Trust opens the island to public visitors only during April to October. I was told by an island resident that the best weather is May, June and July with August being windier. Yes there are residents – around 35 humans. 25 are full-time staff and 10 are their partners and children. Meanwhile, there are around 200 red squirrels so you can see who's in charge!
Daytrips v camping at Brownsea Island
As well as deciding when to go there are options for how you can visit:
A daytrip (arrive by public ferry, it's open 10am-5pm)
Overnight camping (minimum stay two nights)
Hire one of the holiday homes on site (one is huge and sleeps 12 people)
Visit during an event such as one of their night time safaris (you get evening access, a guided tour and dinner)
Or, if you're a scout you'll probably visit on a scout camp at some point!
Then there's if you work for John Lewis. The brand owns a house/hotel on the island that's not open to public but can be stayed in if you're a partner (employee.) I don't know how, maybe you need to have been with them a few years and work in head office, or maybe you can be a recent member of the sales staff…either way it's quite the employee perk. Knew I should have applied for that editor role there some years ago!
Initially I had planned to go to Brownsea Island on a daytrip. It's possible to catch an early train from London. I'd arrive at Poole station and walk down to the quay in time to catch the first ferry to the island at 10am. I could then catch the last one back at 5pm and be home for bedtime. But in the end I found an even better option.
Sleeping with squirrels – Brownsea Island camping
There are no cars on Brownsea, just a few vehicles that are operated by the team so it's not your typical campsite. You can either bring a tent or hire one of their tree tents which I did, or book one of their glamping tents which are like mini yurts.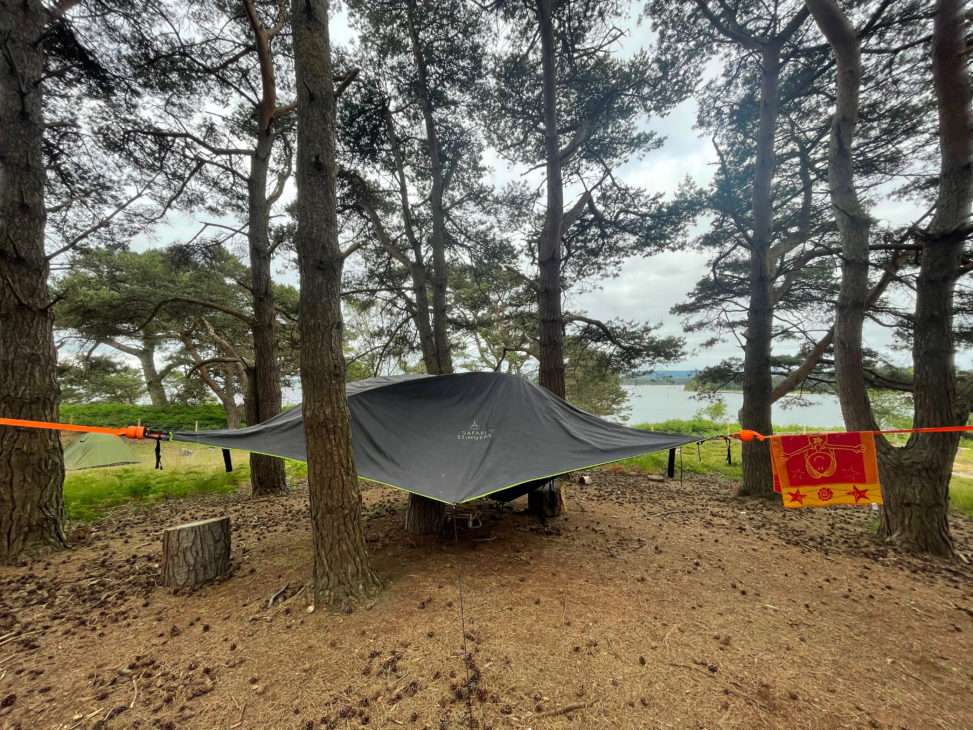 I'd never seen a tree tent before let alone stayed in one. The Tensil Stingray can sleep three people but one or two is fine as well. The tent itself is indeed tied to trees and hovers above the ground with access via a staircase in the middle and a side entrance which the campsite staff handily placed a tree stump underneath for easy access.
It has a fairly low ceiling so this is a tent just for sleeping in. I didn't find it as social as ground tents – it's not so easy to sit and chat in. There are three compartments/pods marked out that you can lie in to sleep but unlike ground tents you can't move around as much. I was pleased I tried sleeping in a tree tent but I'm not trading my usual ground tent in for tree tents just yet.
My favourite part of the tent was that there are see-through sections where you can keep an eye out for red squirrels!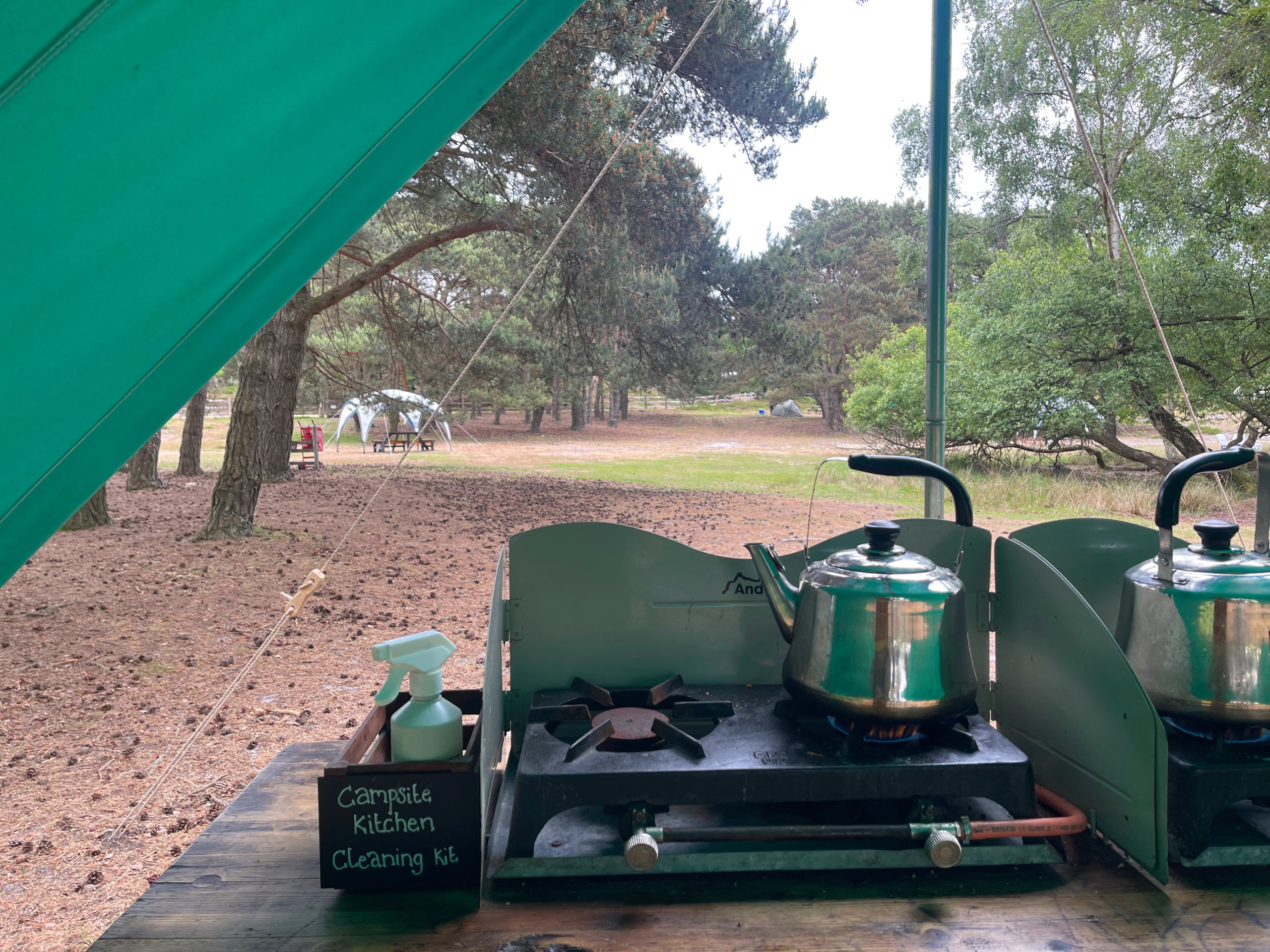 Cooking areas, gas stoves, utensils and even kettles are available so you don't need to worry about bringing traditional camping stuff with you, just your pillows and sleeping bag and a mat, sheet or blanket to put under you to keep out the chill. Don't miss this step I was so grateful to have a blanket under my duvet (I'm too bougie for sleeping bags and whenever I camp I just take my usual bed duvet!)
Word of warning. The campsite is around 30 minutes walk from the ferry landing and longer if you stop off to enjoy the scenery and carrying your gear isn't fun. They don't allow wheelly suitcases. Your best bet is to arrive before 4pm, pop your belongings in a trailer and they'll be delivered to the site. You can then stroll up to the camping area when you're ready.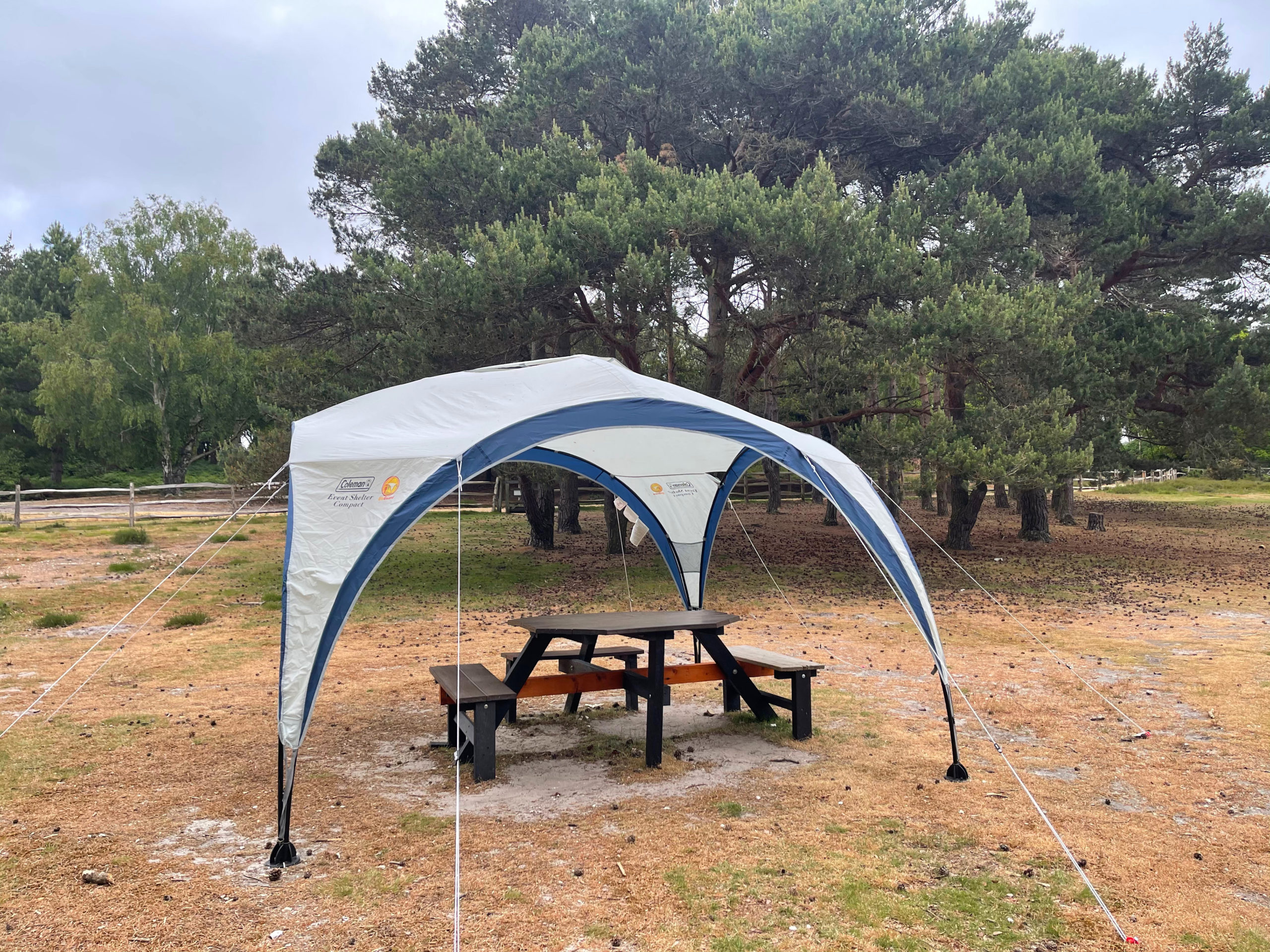 In the morning there's only one trailer going back at 10am so you'll need to have packed up by then if you want anything carried for you but you can still enjoy the campsite facilities. There are showers and toilets and a water block. All were nice and clean with hot water and drinking water available.
Best part of the camping experience? Red squirrels of course! I saw one on arrival at the campsite (I reached at 6pm after arriving at 4pm.) Then in the morning between 8am-9.30am I saw two red squirrels running around my tree tent which was like a dream! Literally had to pinch myself that they had come so close to humans.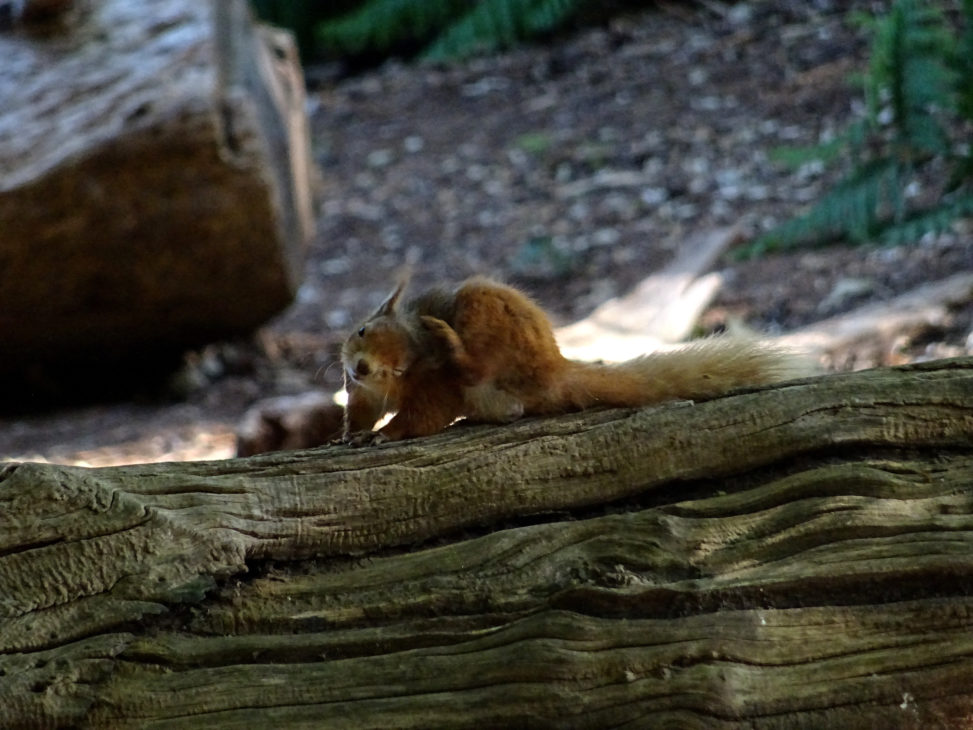 between 8am-9.30am I saw two red squirrels running around my tree tent
I mentioned earlier that you have to camp for a minimum of two nights. I camped for just one and I was able to do that because I booked a night safari. This is one of the events the National Trust run during the summer There's one every Thursday in June but check the site for other events.
It's a walking nature tour of the island with wildlife experts and dinner is included. The island put on late ferries to take visitors there around 7pm and you're dropped back to the mainland at 11pm or they let you camp for a night and that's the option I chose.
Adventure awaits – embarking on a Brownsea Island Night Safari
The night safari is focused on the wildlife that comes out on the island at night but is largely focused on birdlife rather than squirrels. In particular, in June the night jars are resident and most people came with binoculars and cameras to spot and capture them.
The evening starts in the café where we had a delicious dinner of bean chilli and rice followed by a rhubarb fool with a soft drink included but you can purchase alcohol including Brownsea beer.
We were split into two groups and led around the island by two experts. The island has several bird hides which we went inside and witnessed evening bird and wildfowl shenanigans up close.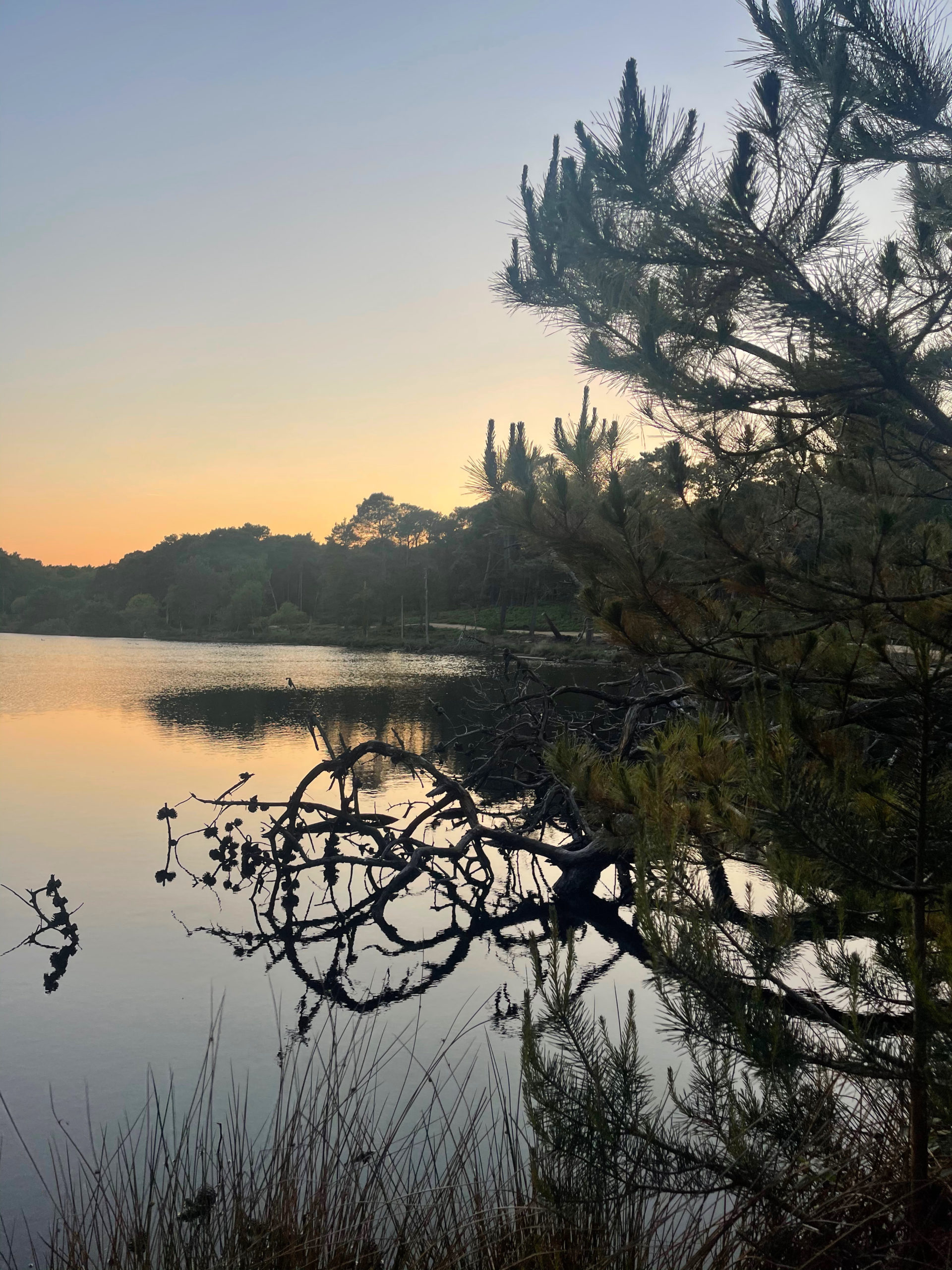 One of the most exciting parts of the safari is that you're also taken to parts of the island that public can't access during the day which makes it extra special. We visited a protected area that is a strip of land with water on either side which looked like a scene from a fairytale.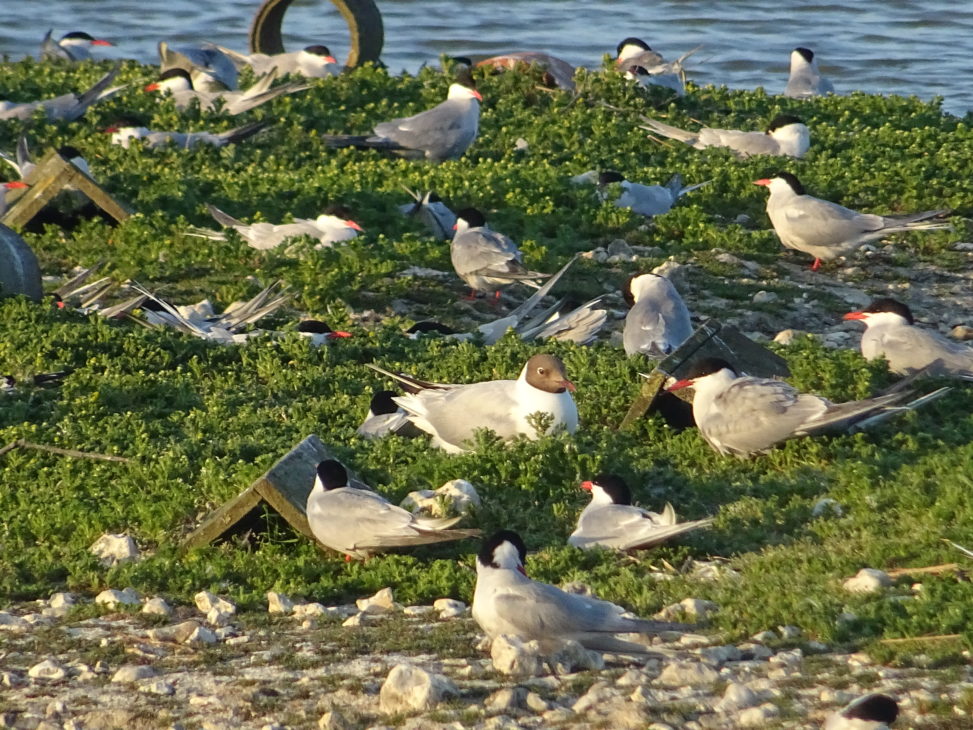 Our guide shared tips and facts about island wildlife. I was particularly interested in the water voles, another animal that's on my wildlife bucketlist that I'm yet to see.
We didn't spy the night jars but we certainly heard them.
Paradise near Poole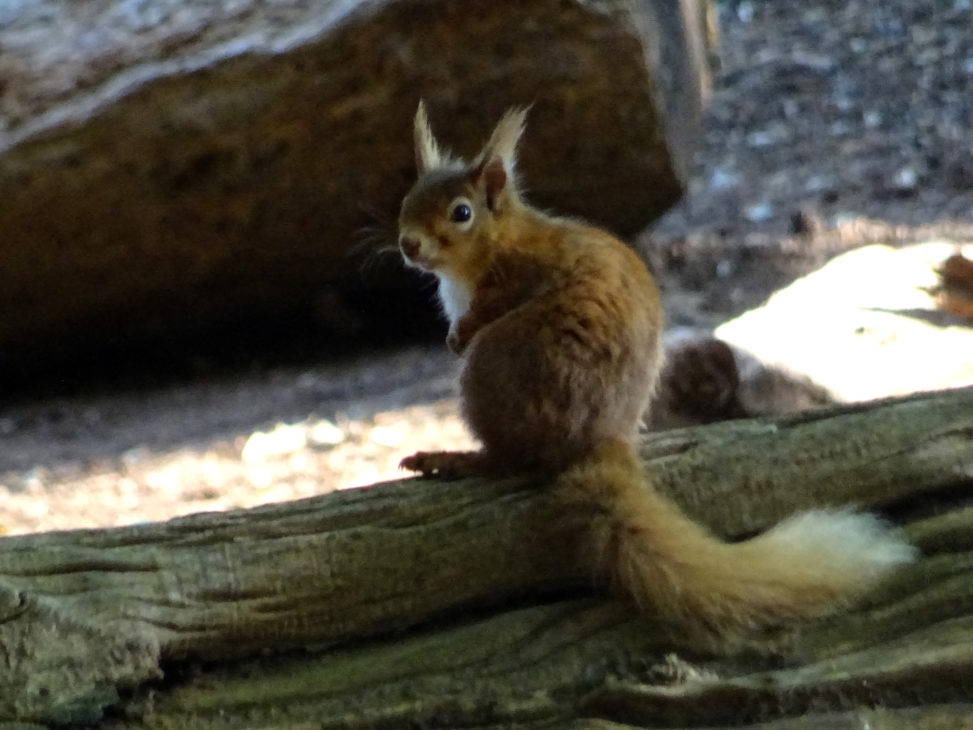 The next morning after the safari it was a treat to be able to wake up and enjoy the quietness and calm atmosphere of the island. I can see myself coming back on many a repeat trip (this time with a ground tent) and with books and art supplies in tow. It's such a beautiful place to simply do nothing and be, or read and paint.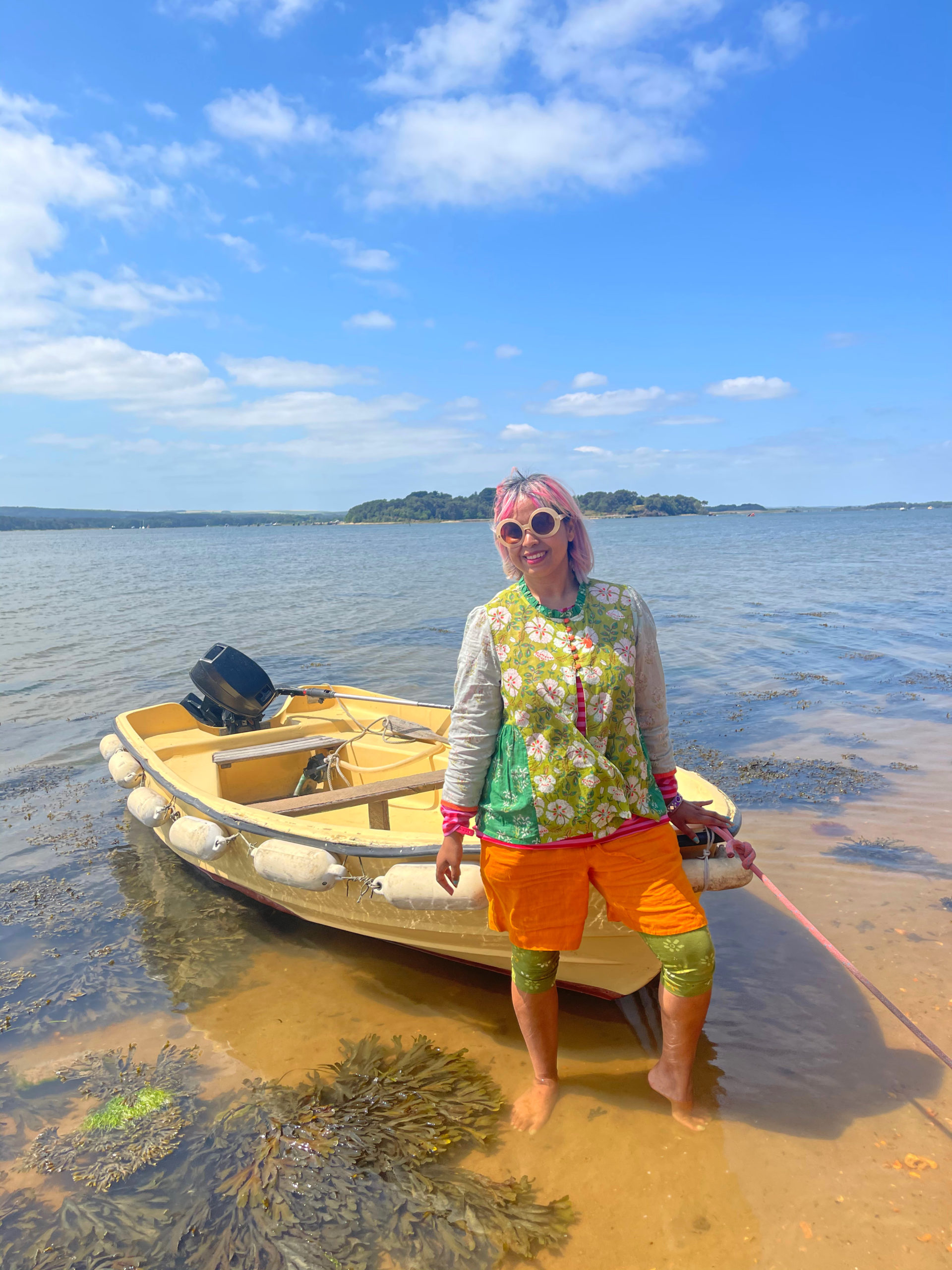 The beaches provide solitude to watch and listen to oyster catchers or to sit and take stock. It was very low tide when I was there. Too low to swim in but I expect at high tide it must be gorgeous. I put my feet in and the water felt instantly refreshing.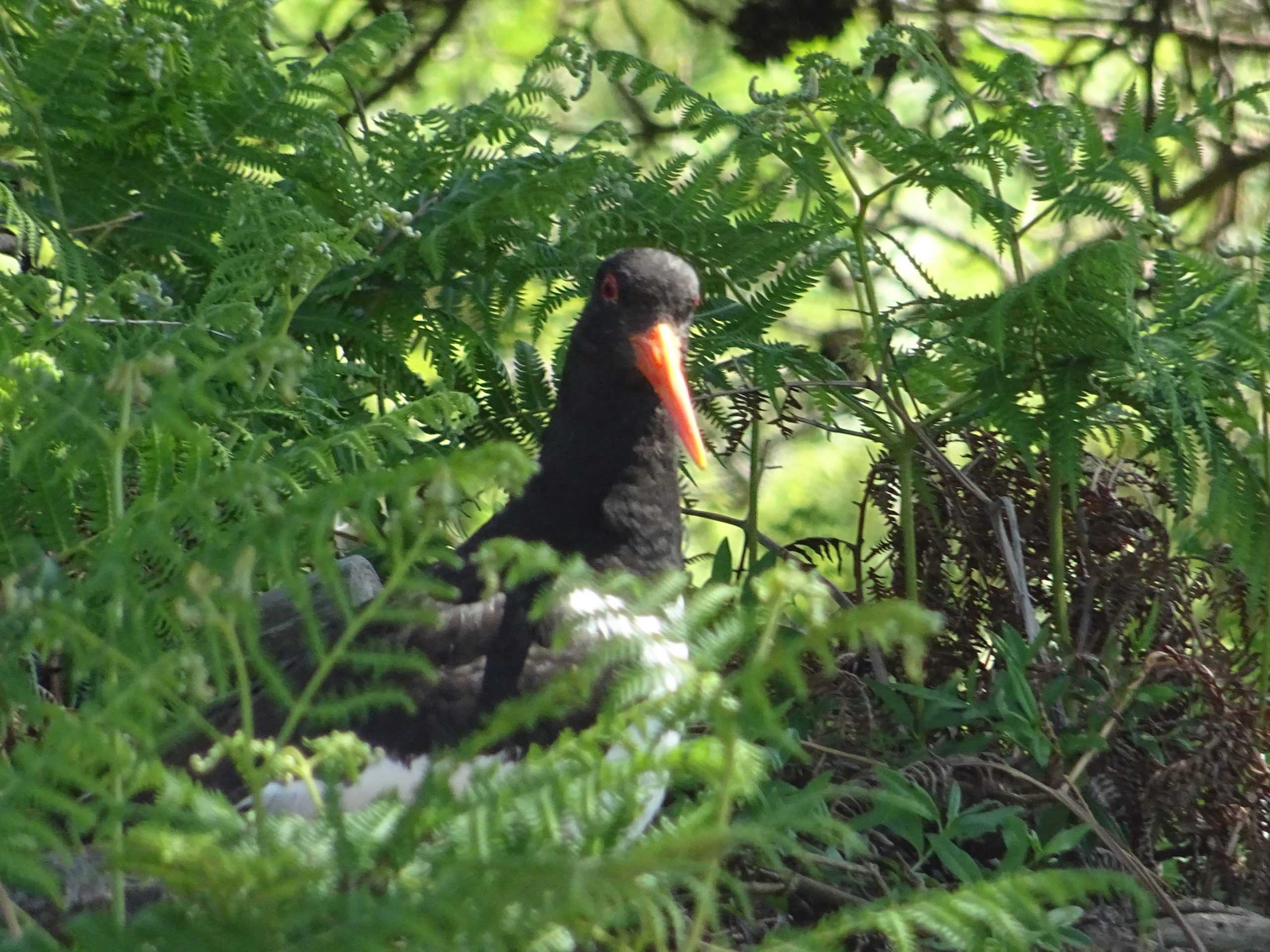 Red squirrel lovers – here's how to get to Brownsea
There are three ways you can reach Brownsea Island. You can catch a public shuttle boat that goes between the island and mainland. There are two boarding places Sandbanks and Poole Quay. Each has its own timetable and you'll need to check before you travel to see which one is open and what time the boats leave.
On the day I visited (31 May 2023) the only way to arrive was Poole Quay. It's around a 20-minute walk from Poole train station or there's a pubic multi-story car park 5 mins away. I parked there for 24 hours and it cost £12.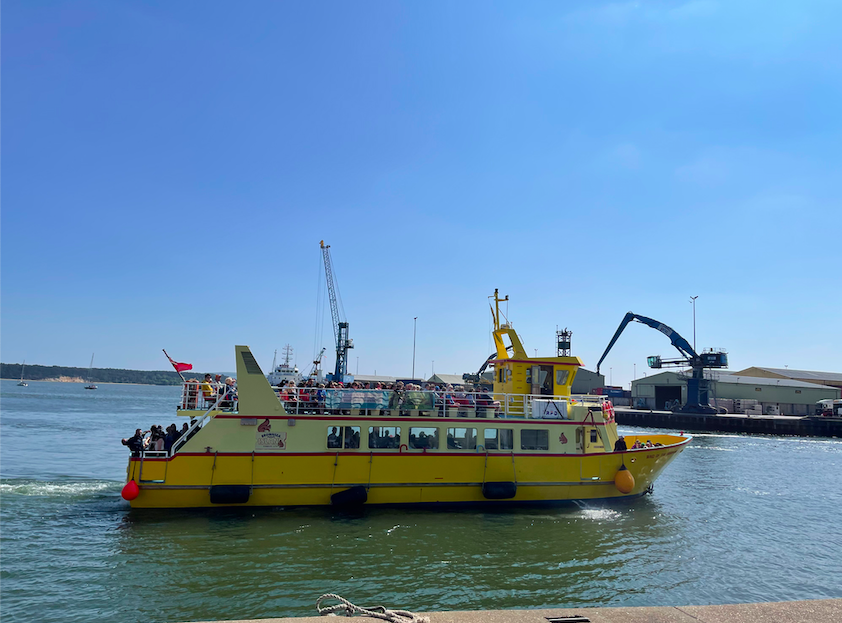 When you arrive at Poole Quay you can't miss the bright yellow Brownsea Island Ferries kiosk. The boat leaves from outside it. As soon as a I spotted the yellow ferry which stops outside it I literally started jumping for joy. I was just so excited that my trip to Brownsea was finally happening. The timetable that was running when I was visiting (check the website for latest updates) had boats leaving for Brownsea every ½ an hour. The last boat left at 4.30pm.
I'm really pleased with the option I chose – the 3.30pm ferry. It was very quiet (only 5 of us on it, all campers!) You arrive by 4pm (which is the last time the Brownsea campsite trailer runs to collect your bags so you'll have a chance to hand them over) and you can go to the café which shuts at 4.30pm.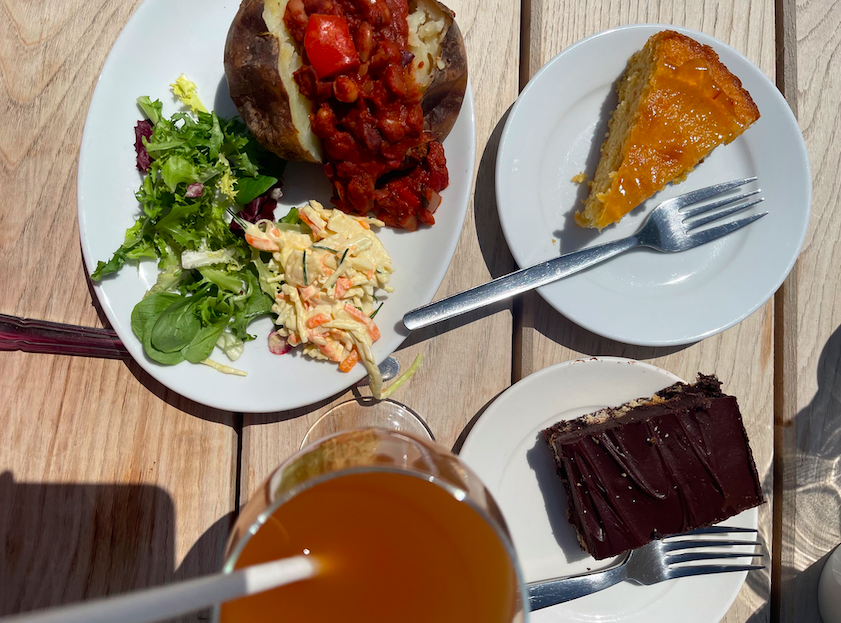 By the time you've had a drink and a snack it's 5pm at which point all non-campers leave the island. So when you head out to make your way to the camp you'll experience nothing but peace and quiet. And that my friends, is when the red squirrels emerge. At 5.30pm I saw three red squirrels come out to play just beside the church that's on site.
Oh, and the third way to visit Brownsea Island is to travel there using your own boat or kayak which you're welcome to do, but on landing you're asked to make your way to the visitor centre to pay the island entrance fee.
Tickets and cost of visiting Brownsea Island
National Trust members can visit Brownsea Island for free they just need to pay for their ferry ticket. Neither the yellow kiosk at Poole Quay or the ferry sell tickets. You'll need to pay for your ferry ride and island entrance on arrival or book a ticket in advance online. It's about £20 for both.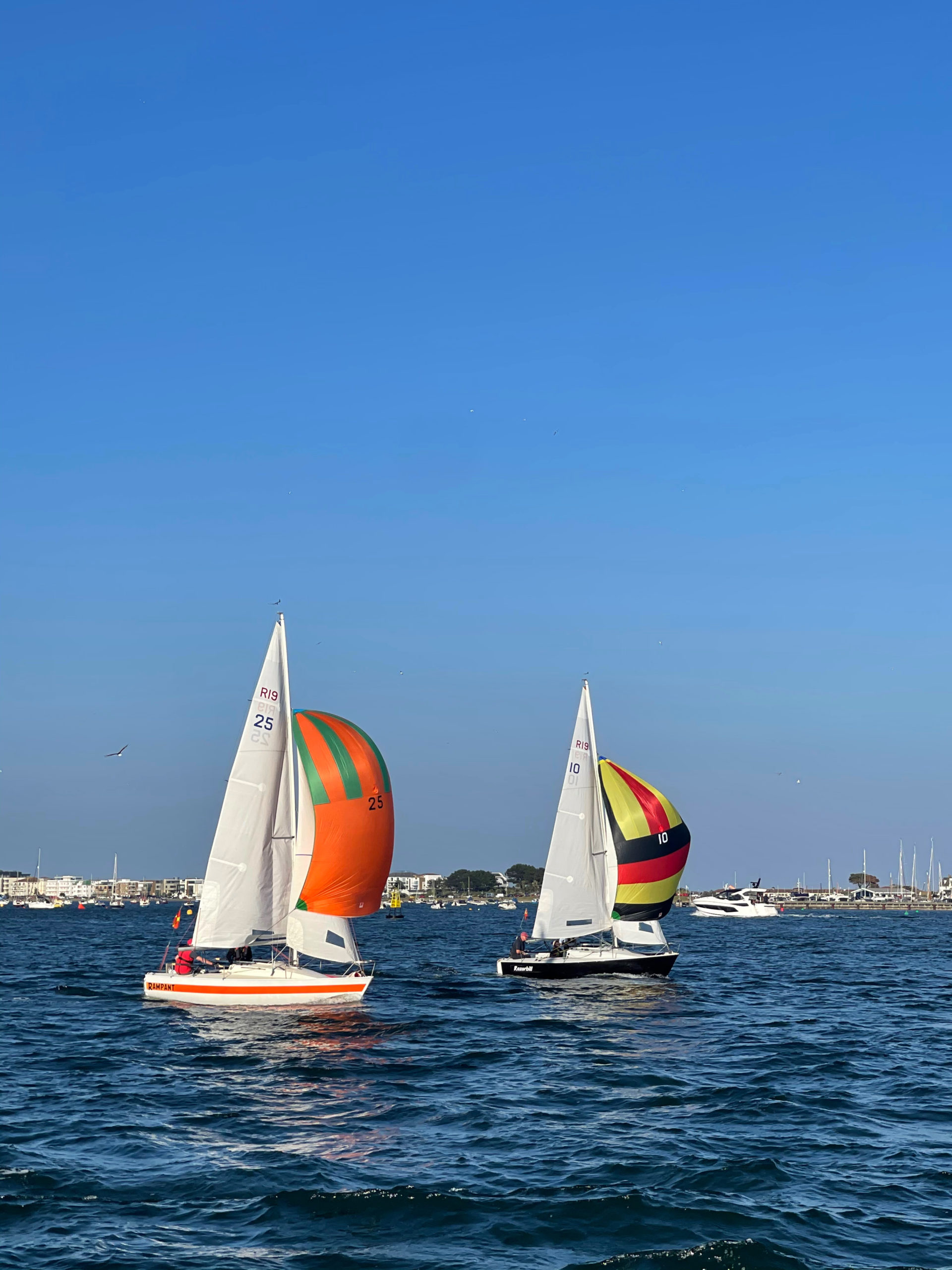 Here's what I spent on my visit to Brownsea Island:
Night safari ticket including a two-course dinner and drink £38 (ordinary entry is £9.50)
Camping in a three person tree tent £78 (if you take your own ground tent it's cheaper)
Ferry crossing return ticket: £13
National Trust Brownsea Island booklet £4
Brownsea Island Café: Teatime: cake and drink £6 Lunch: drink, dessert & main £12
Second-hand bookshop (on site next to the cafe): £1
TOTAL: £145
If you do make it to Brownsea Island I hope you have a wonderful time…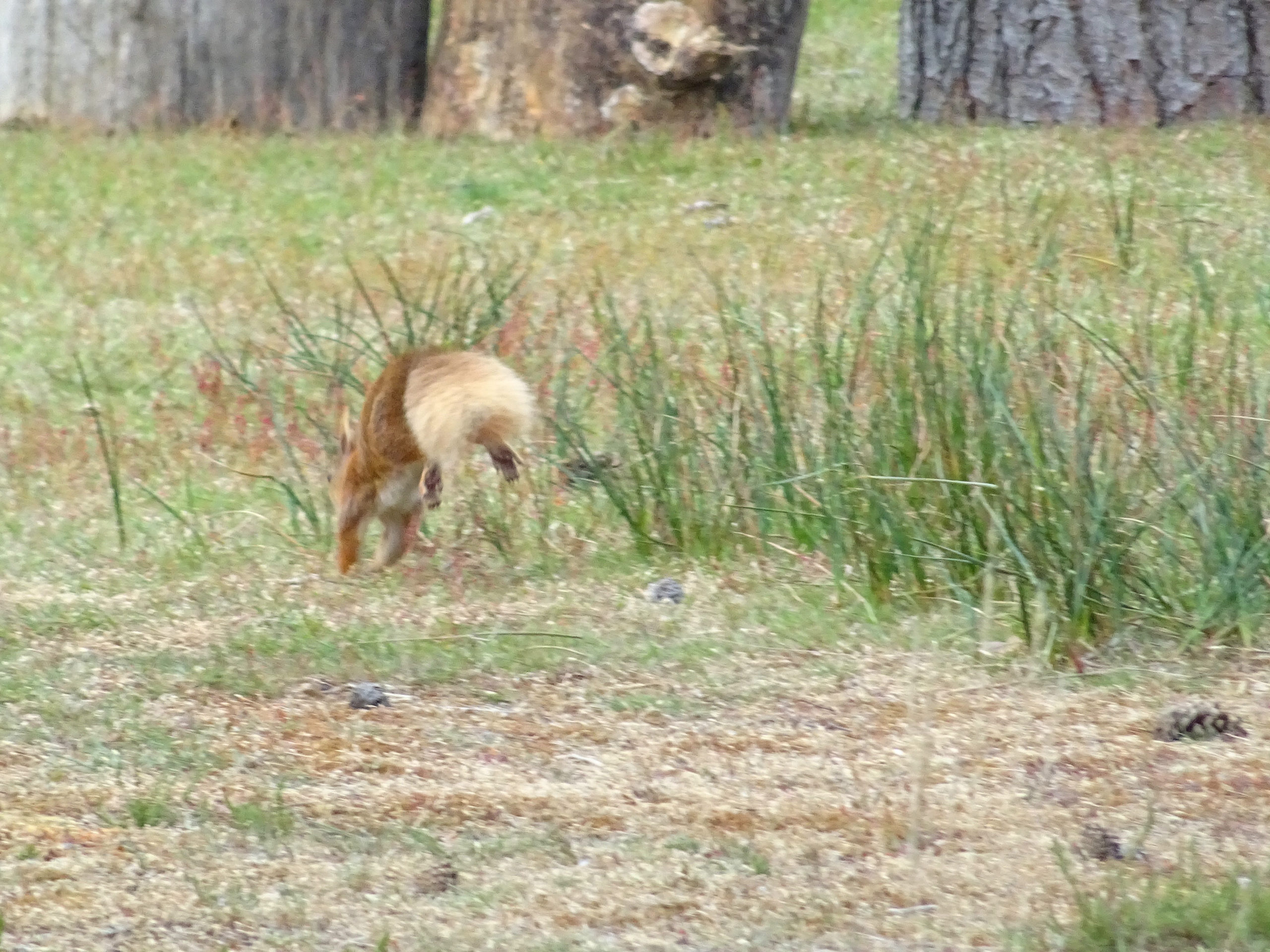 Please say hi to the red squirrels for me!
Yours colourfully,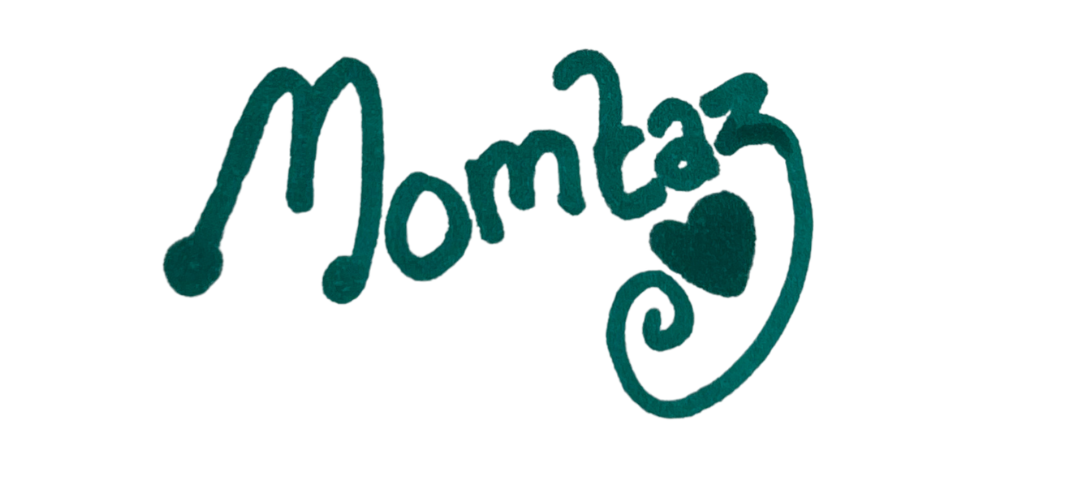 bird watching
brownsea island
camping at brownsea island
dorset
national rust
national trust
poole quay
red squirrels