Bristol: who knew it was so cool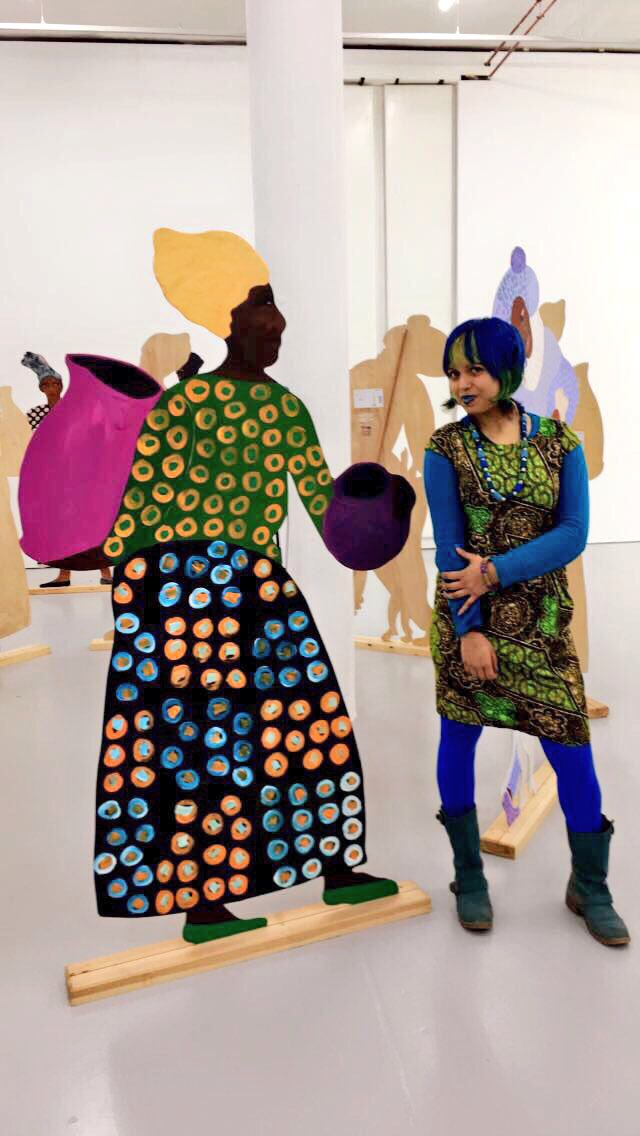 I'm not going to beat around the bush. I'm a Southerner. We have no clue about what lies beyond the M25 motorway that circles London. I have a Geography degree and I'm a Travel Blogger yet still I am oblivious to what life is like in a lot of other UK cities; though I am getting better.
In the last year I've been to Manchester (loads), Liverpool (so much fun), Newcastle (loved it), Oxford….(my oh my what an amazing burger shop Atomic Burger is*) and most recently Bristol, * there's one in Bristol too, an utterly cool and hip place filled with creative awesomeness. I'm still not over it. I honestly assumed Bristol was a mediocre average city, with nothing special going on…but how wrong I was.
Here are some of the aspects I loved and am going back for…
VINTAGE SHOPS

There are SO MANY vintage clothes shops in Bristol, it would take more than a day to visit every one and spend some quality time browsing through them all.  Make a note to pop to Park Street, Stokes Croft and Gloucester Road. I'm gutted that I didn't have  as much time investigating them as I wanted, but it's a reason to go back. The store I spent most of my time in was Stokes Croft Indoor Market, because it was huge and reminded me of Snooper's Paradise in Brighton which is filled with kitsch curiosities. When I was a student Snooper's was where I spent my loan on treasures like a Cadbury's Creme Egg handbag.
Amidst the well-priced vintage fashion at Stokes, there's a huge amount of 'global' treasures including artefacts from Africa, Indian, China…making it a Craft and Travel lover's paradise and museum in one.
SPIKE ISLAND

Bristol is a big city and Spike Island is far out, but if you're an art lover it's a creative space that hosts quirky exhibitions and a regular programme of evening events. When I visited, the Lubaina Hamid exhibition a retrospective of the British African artist's work was showing. One entire room was dedicated to an installation called Navigation Charts which featured 100 wooden painted cut-out people representing slaves. On the reverse of each cut out was their name and something about them, representing real life slaves and what their ambitions in life really were.
Disguised amongst Navigation Charts
The exhibition like all at the artspace was accompanied by a programme of events and on the weekend I visited they hosted an evening of African coffee with fresh doughnuts, a DJ and spoken work installation. There's a creative cafe within the main building too so even if you're just a bit curious or just want to go somewhere for a coffee away from the central crowds, Spike Island is worth the trek.
STREET ART
Brizzol (as it's affectionately known as in local West Country speak) is the hometown of Banksy but he's not the only one who knows how to make good use of a stencil and spray can. Bristol is one giant street art exhibition, you'll most likely even see it in action while you're there. There's no point me listing where to go, it's engrained in the city, just look around yourself. Or if you're thinking 'but I don't have time and I need some cool content for my Snapchat', then embark on a street art tour of Bristol. You won't be disappointed.
WATERFRONT

OK. Maybe I'm a little biased. I favour any destination that has water – I have no desire to travel to landlocked places, I've done the odd desert but hands down I need water in my life: sea, river, pond, lido…I'm not fussed! So anyway the waterfront in Bristol is bustling with markets, cafes, landmarks, new builds, a steam train which runs some weekends and which I got to ride – yay!, trendy cinema (The Watershed where I caught Oscar winning Moonlight – it has huge comfy seats but get there early to nab a good one as it's free-seating), and most famous of all, you'll get to see the most Instagrammable view in Bristol: a stretch of rainbow coloured houses and no matter how many unicorn residences you've seen on The Gram, it's worth hunting out.
Palestine Museum & Cultural Centre
A museum run entirely by volunteers inside a makeshift space, I discovered this place from a placard on the street with an arrow pointing 'This Way', so of course, I followed it. Inside there's a wealth of information about Palestine but it's not all political and newsy though you'll certainly get some education. There's costumes and clothing, illustrations, textiles, jewellery, photography, recipes and anecdotes. You'll mostly likely find a huddle of men inside too sat on sofas chatting away, this is a hang-out as much as it is a public museum and it's free to get in so there is no excuse not to check it out.
Just another cool spot in Bristol waiting to be shot
There's plenty more going on too: the impressive walk around the quaint Clifton area, the epic Suspension Bridge, nightlife (if I'd known how busy it gets I would have got there earlier in the evening), the legendary Boston Tea Party coffee shops for a cake break and great street food which I dined on twice. So all in all I can strongly say that there is heaps to do in Bristol, thou shalt not get bored here on a weekend city break, that's for sure.
Words and photos not enough? Watch some more visuals of Bristol in this teeny tiny film of mine.
Are you a Bristolian, mocking my ignorance of this fine English city? Have you never been but I've convinced you to go one weekend? Have I majorly not mentioned the coolest thing in the city? Let me know in the comments.