The Great Rainbow Craft Swap 2020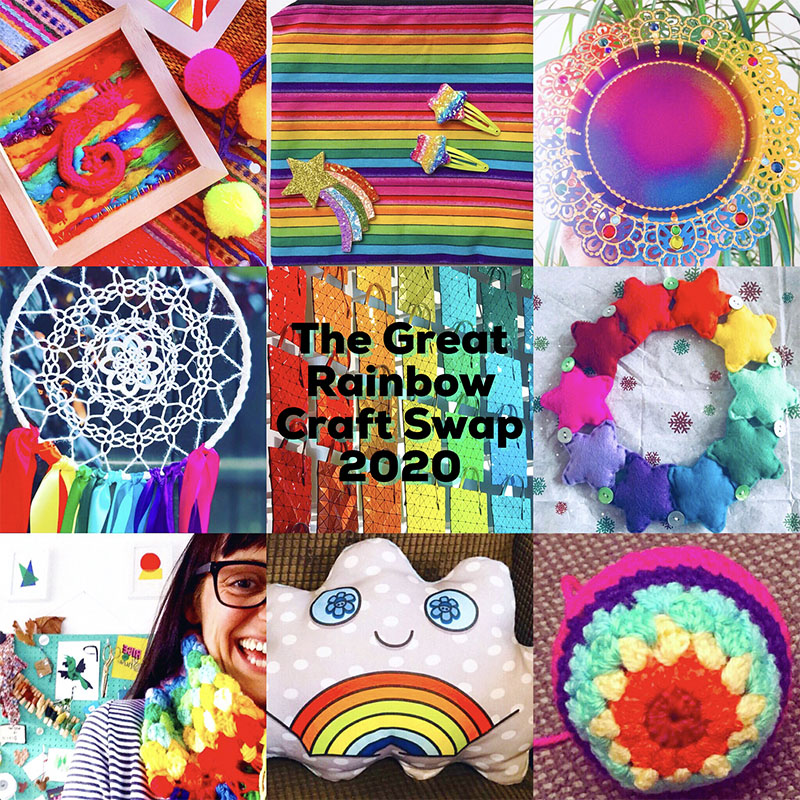 31 MARCH 2020: UPDATE: Due to the coronavirus lockdown the deadline to register to take part or when you need to swap by is now the end of the year!
Hands up if you're a colour lover AND you like making stuff? Well, I have just the thing: The Great Rainbow Craft Swap 2020 and it's getting underway from today!
What is a Craft Swap?
It's essentially when you make something, a handmade craft, and then you swap it with someone else, so the both of you end up with a handmade item made by each other. I launched the first Great Rainbow Craft Swap in 2018. The concept was that you had to make something colourful, inspired by rainbows. Swaps included a crocheted scarf, rainbow jewellery, a Christmas decoration, a pair of customised slippers, framed artwork….all sorts of things. Most importantly it was exciting and joyful for everyone that took part to receive something handmade in the post.
Take part in 'The Great Rainbow Craft Swap 2020'
So here's how it works. All you need to do to is let me know that you want to take part.
You can do this in a number of ways:
You just need to give me your name and email address and then I'll connect you with a randomly chosen 'swap partner' from the other people that sign up. You can then swap postal addresses so that you can make an item for that person and send it to them. I'll never see your addresses, it's just the two of you.
How 'The Great Rainbow Swap 2020' works
Tell me that you want to take part.
I'll pair you up with someone else who has expressed an interest and connect you on email so you can exchange addresses.
You can start making your item and when it's ready, send it to them. The deadline for you to send your handmade item to your The Great Rainbow Craft Swap is the end of 2020 to give you plenty of opportunity to post your swap when you can.
Happy with your item? I'd love to see what you make and receive. Please use the hashtag #TheGreatRainbowSwap if you share an image on social media – it also means that other people taking part can see what's been swapped too.
What Rainbow Craft could you make?
Any craft goes! Maybe you'll make something in your own signature style in your favourite technique or maybe you'll try a new type of craft you've never tried before? In fact it's a good opportunity to try something new. Whether it's knitted, crocheted, stitched, embroidered, printed, felted or anything else, as long as it's colourful that's all that matters. Why rainbows? Well colour is so joyful and makes people happy so receiving a 'rainbow' in the post will make someone's day. It doesn't literally need to contain any form of rainbow motif, but just be colourful and rainbow inspired.
Need inspiration? Here's some of the items that were made and swapped in 'The Great Rainbow Swap 2018' to give you ideas: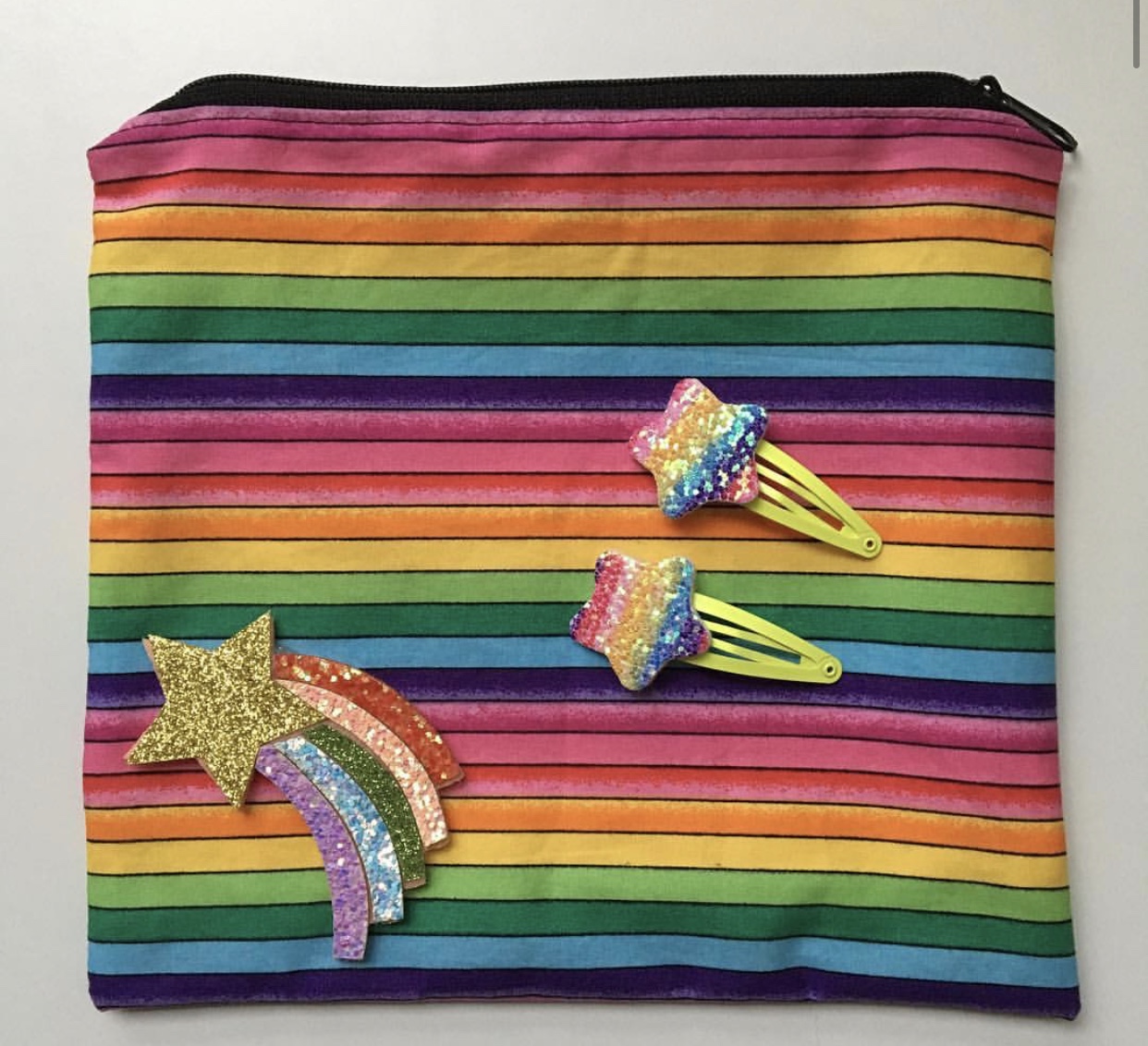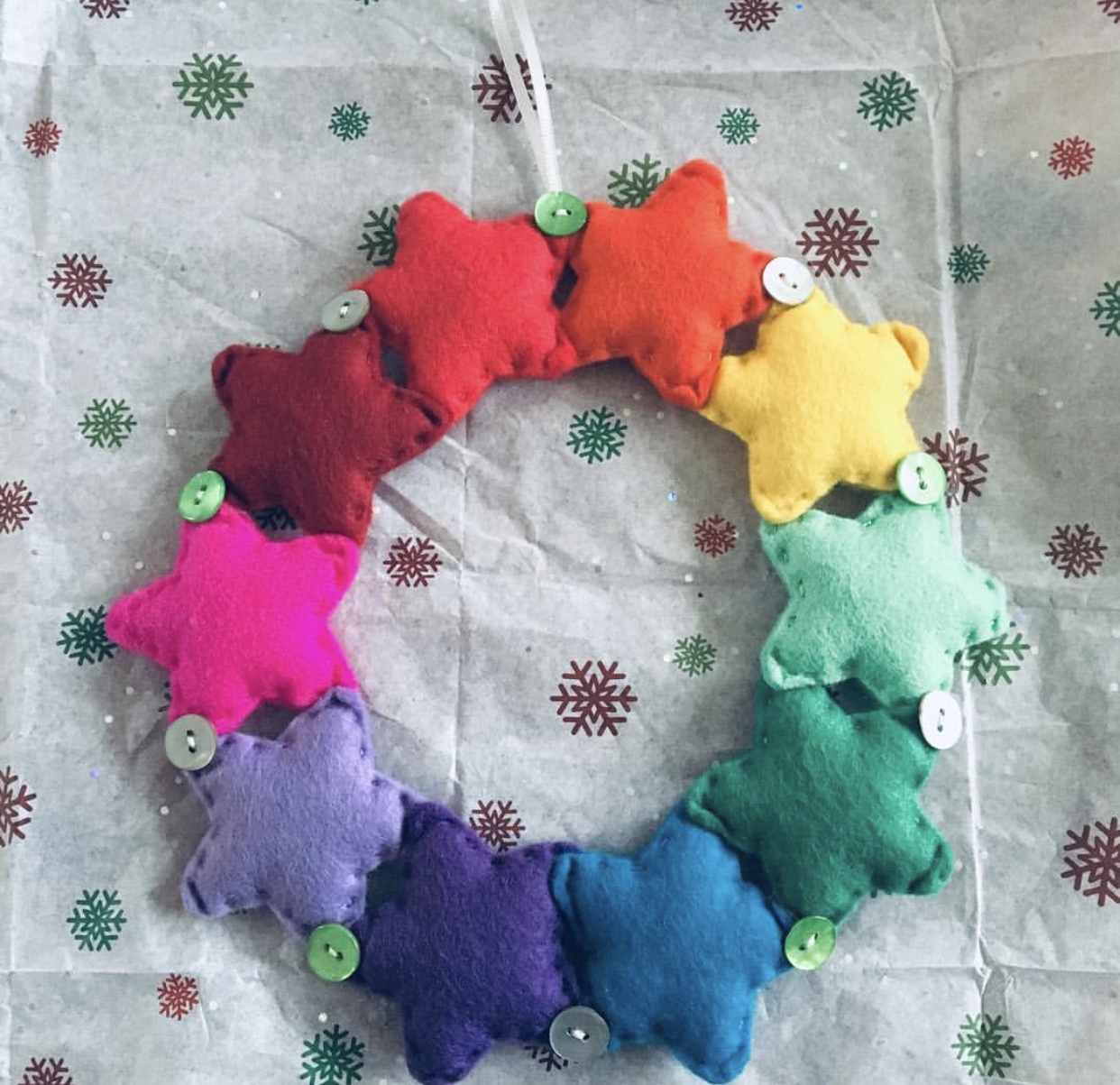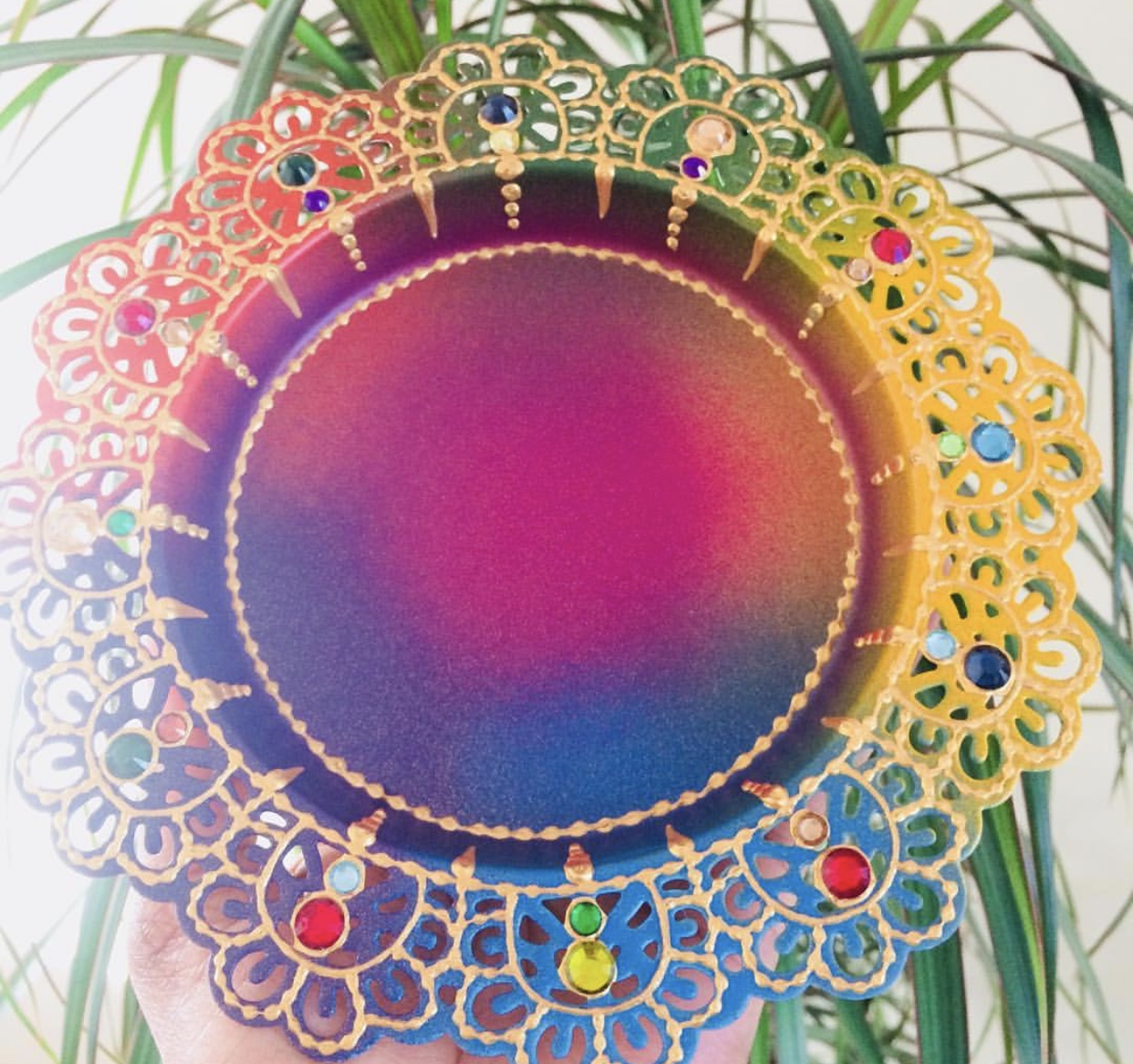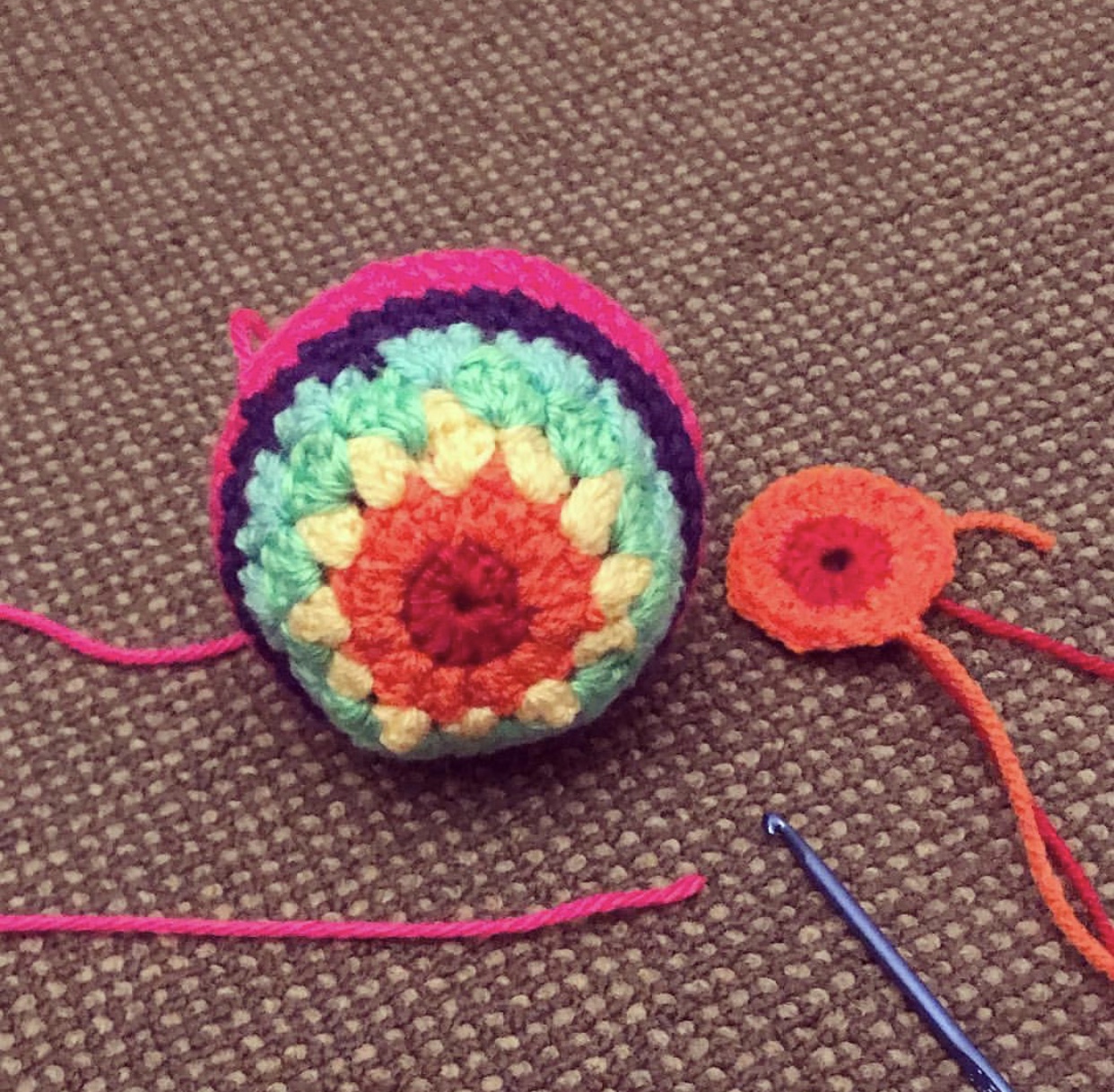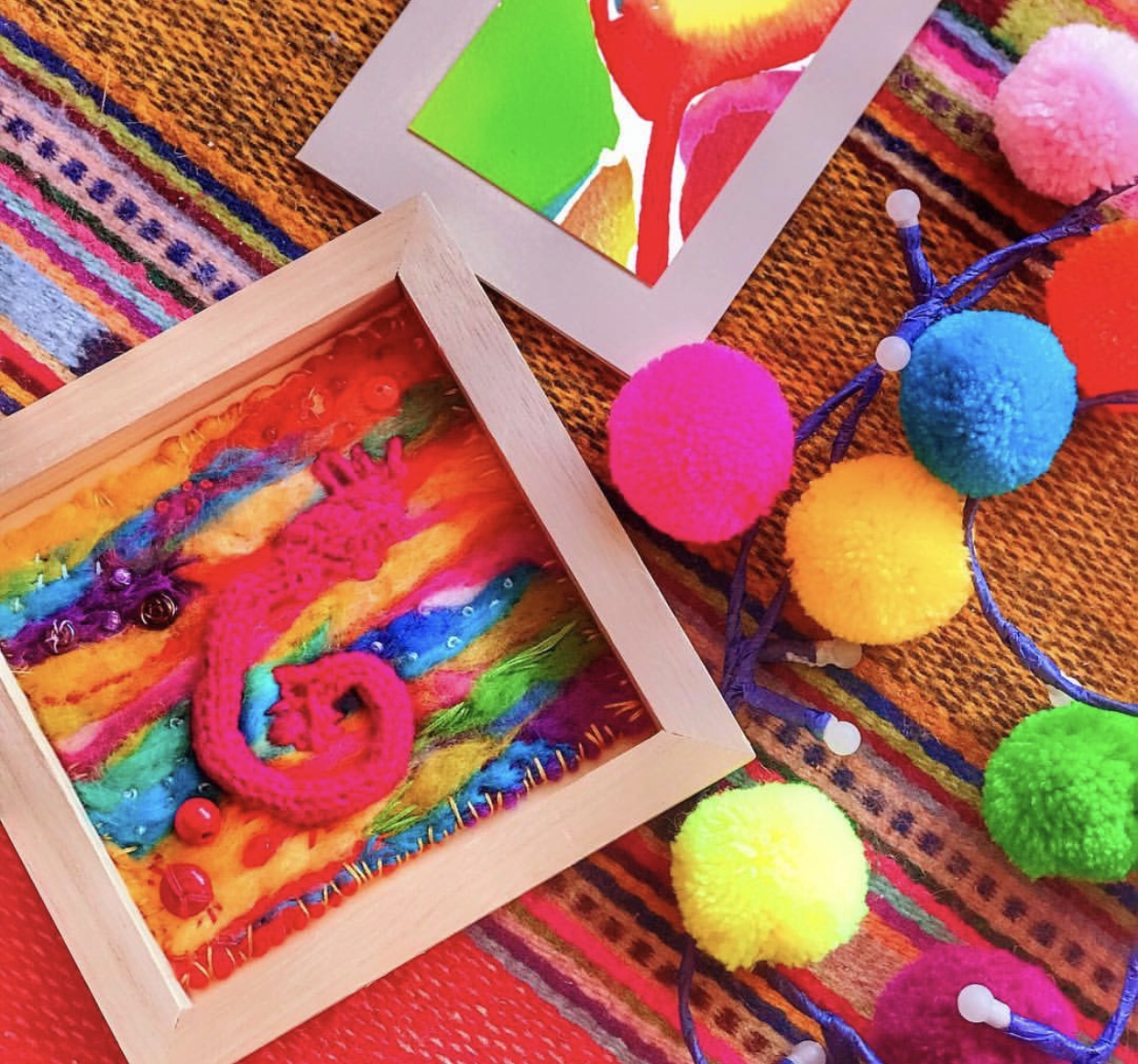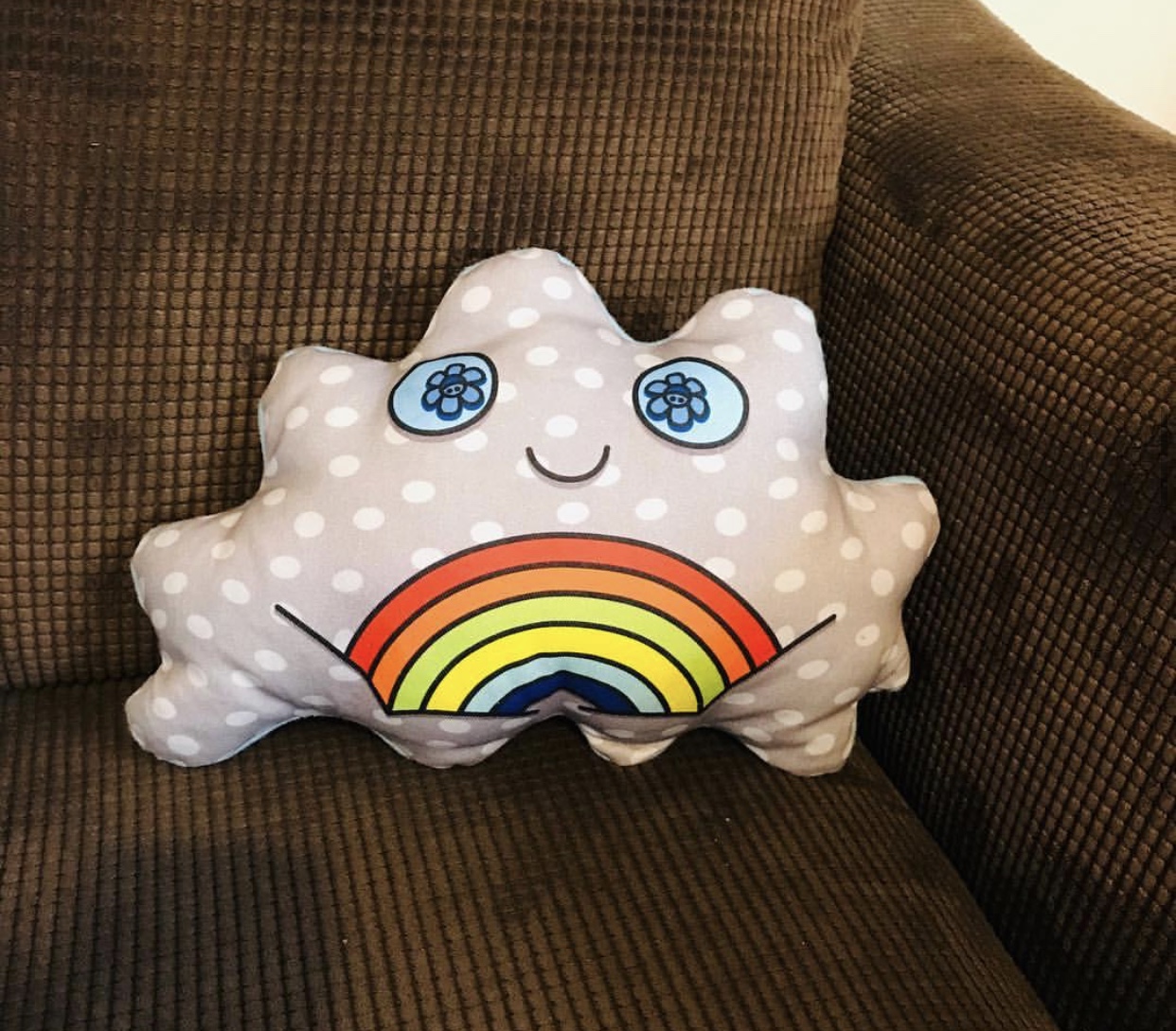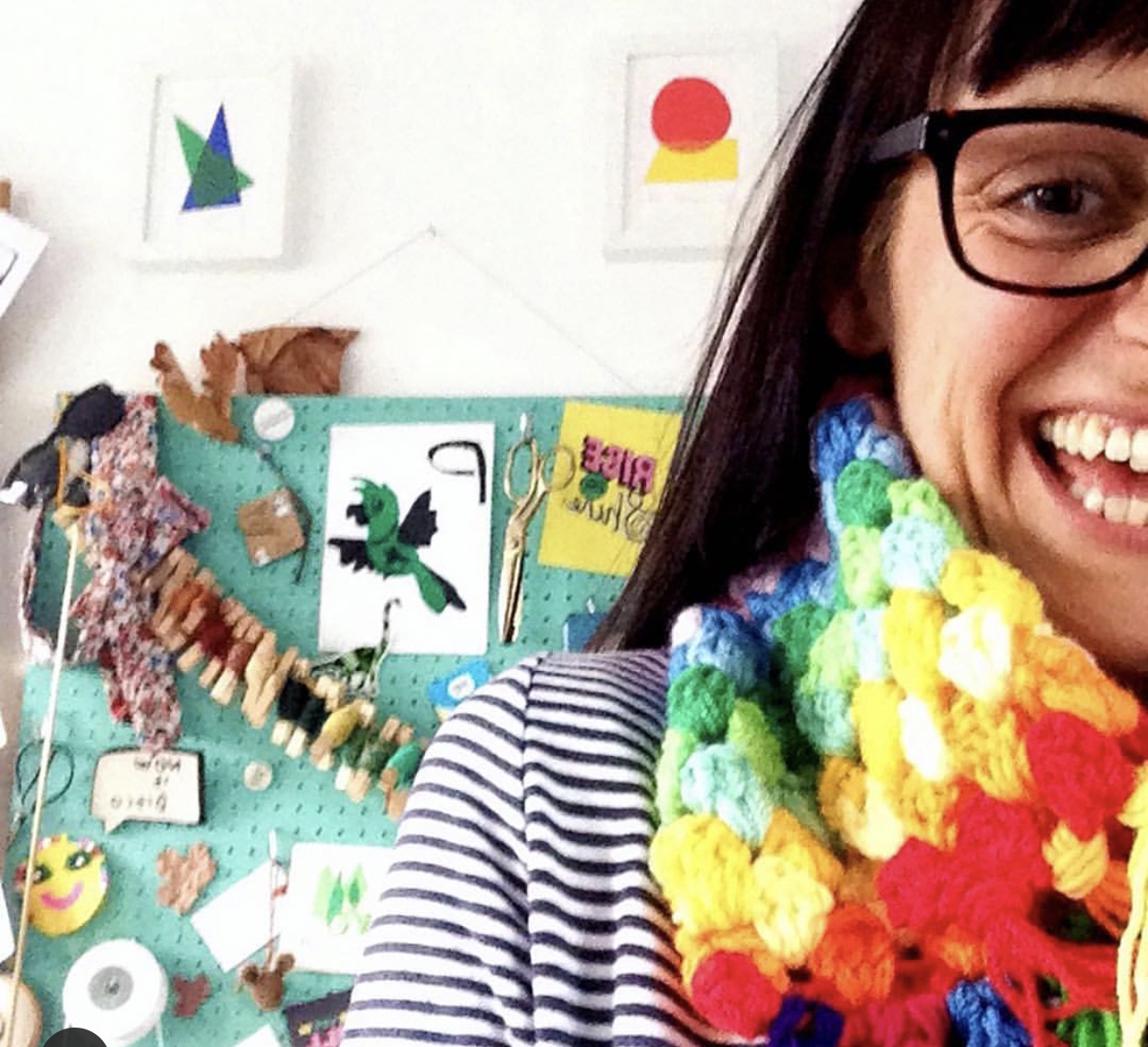 Rules
You must be aged 18 or over to take part in The Great Rainbow Swap.
You can live anywhere in the world to participate.
You must be prepared to pay the postage of the item you're sending. It may be that you're paired up with someone that lives in a different country to you and if that's the case you'll need to cover the postage fee.
Please only take part if you are definitely going to make something to swap with. When I ran The Great Rainbow Swap in 2018 there were a couple of people who didn't receive anything and it was obviously disappointing for them. If you sign up and are paired up with someone but can no longer make something for them let me know as then I can find a new swap partner for them.
Have fun. The making element shouldn't be a chore, it should be something you enjoy so pick something to make that will give you pleasure!
Though you're free to make absolutely anything you want please be sensitive with your choice so that you don't cause any offence to your swap partner.
If you have any questions at any time let me know!
And that's it!
The Great Rainbow Swap 2020 is a bit of fun to bring some creative and colourful joy into your life. If you think you'd like to take part but are too busy, remember you've got a while to make something so don't worry too much. You certainly don't need to spend ages making something but do ensure it meets the standard of something you'd be happy to receive in the post.
Finally, please do share this opportunity with any of your creative friends and family and anyone else you can think of as the more people that take part the more fun it will be!
Happy rainbow crafting and I look forward to hearing from you!
Momtaz
Founder, The Great Rainbow Swap : )