Where is Heaven on Earth?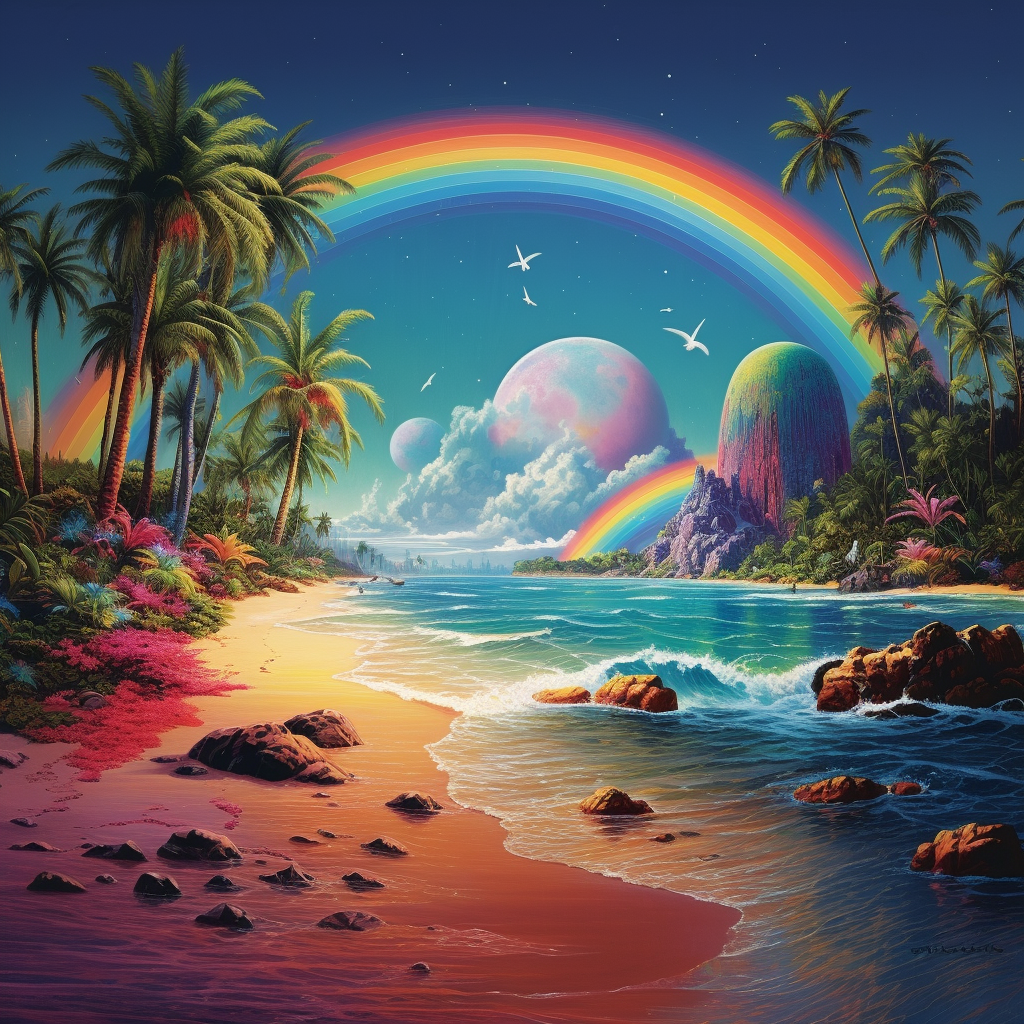 Hi. I'm Momtaz. And I've been to Heaven. Heaven on Earth.
Maybe you've been there too?
If you've ever tagged a post on social media proclaiming these very words then my friend, you're guilty/privileged – delete as applicable.
There are currently 2.6M versions of Heaven on Earth tagged on Instagram (on the day of writing) and additional variations with added emojis, think #HeavenonEarthemojiheartface.
Scrolling through the images, white sandy beaches of Bali dominate the top of the bucket list, closely followed by seascapes from the Maldives and Brazil, the odd snow-capped mountain and an influencer couple who've been sponsored to monopolise the hashtag with images of Kashmir.
The travel industry is built on selling the dream of distant lands. Social media has taken the quest to discover exoticised heaven to extreme levels; the more quintessential the shot you share, the more likes come flooding in.
Wish you were here. The birth of the travel dream
But why in 2023 are we still aspiring to the stereotype that empty white beaches, swaying palm trees and turquoise waters represent heaven on earth? Isn't it time for an alternative?
If the high-street travel agencies and glossy travel brochures from the likes of Thomson and First Choice that perpetuated this desire in decades gone by have pretty much disappeared from modern consciousness, why are we still holding on to their marketing materials?
Ok, the concept didn't start with them. Glossy holiday brochures selling us The Dream gained fame in the 1950s, in the post-war period when life was getting back on track and a summer vacay with the family was the number one aspiration.
Before that, the boom was thanks to Thomas Cook. In the 19th century, the British preacher-turned-travel entrepreneur conceived the idea of organising holidays abroad for the wealthy.
He launched a travel agency in the mid-1800s and in 1869 took his first tour group abroad. 30 travellers joined him on this inaugural trip; a Nile Cruise that lasted three months.
It was a chance to experience new worlds with the promise of getting a peek at heaven on earth. By the 1880s Cook had diversified into package holidays. More destinations were added to his portfolio including Paris, Italy and Switzerland alongside minibreaks to the UK.
British domestic travel was held in high regard, with a city break in London being a desirable choice for the discerning gent. Around the same time, the first female travel journalists were getting bylines too.
Now this isn't so much an article about history as it is a present-day quest so I won't delve much further into travel history in the UK, other than to confirm that a travel bug had been unleashed and bitten many.
Journey. Explore. Discover. Repeat – how we got addicted to travel
When I arrived at university to study a Geography degree, during Fresher's Week it dawned on me that over 90% of my classmates had taken a gap year.
Meanwhile, by the age of 18, I'd been on a couple of family trips to Bangladesh, a field trip to Cardiff for my A'level Geography requirement, a day trip to Calais, and a few UK beach trips. These were in the style of the Gurinder Chanda classic Bhaji on The Beach. In this iconic film women in sarees descend on Blackpool with tiffins filled with samosas and chilli powder to season their chips. That film is not fiction: it was a reality for many of us South Asians growing up in '90s Britain.
Those days were all about escapism. Taking a break from reality, a chance to be someone else, shake up everyday monotony and do something different. Nothing has changed in terms of this still being the key motivation for booking a break but no one could have predicted that social media would add extra spice to the mix.
Look, I'm not hating on anyone who travels seeking out Instagram-worthy backdrops to put on their socials. I'm guilty of this very act myself. But it's the perpetually being fed bucklists of heaven-like shots that has become a bore.
I also feel some unease around the quintessential beach being rooted in Orientalist fantasy. You probably wouldn't commission a Fry's Turkish Delight advert anymore that claims the product is exotic and full of 'Eastern Promise' as they did back in the 1950s and continued to air until the '80s.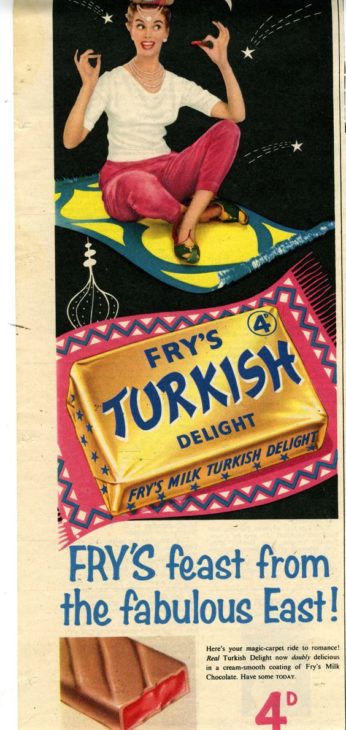 There is a whole discourse on decolonising travel, the way travel is perceived and through whose eye. I wrote about this in an earlier blog post where I unfollowed un-diverse travel accounts. In one example, a female travel community with over 256k followers had 1114 posts where only 15 photos featured non-white travellers.
Thankfully, things have changed and are continuously changing but that was the reality just six years ago.
The colonial gaze has been apparent in travel writing from the earliest days and continues to crop up in modern discourse. How we represent beach life and culture is still a form of exoticism that projects an image of places that aren't necessarily accurate. Behind the lush perfectly manicured re-touched images can lie all manner of ugly realities.
You had me at Aloha
I love a beach. I often wonder if I was a mermaid in my past life as if I don't see water regularly I clam up. But even with my passion, I've had my fill of idyllic seascapes.
Look deeper and you'll find that these images may be far from accurate. The reality is that whether it's a tiny tropical island or an entire coastline, paradise cannot sustain the demands of the tourist industry, without taking a more sustainable approach like limiting visitor numbers. So then isn't it irresponsible to keep fuelling a travel lifestyle which is more harmful than heavenly?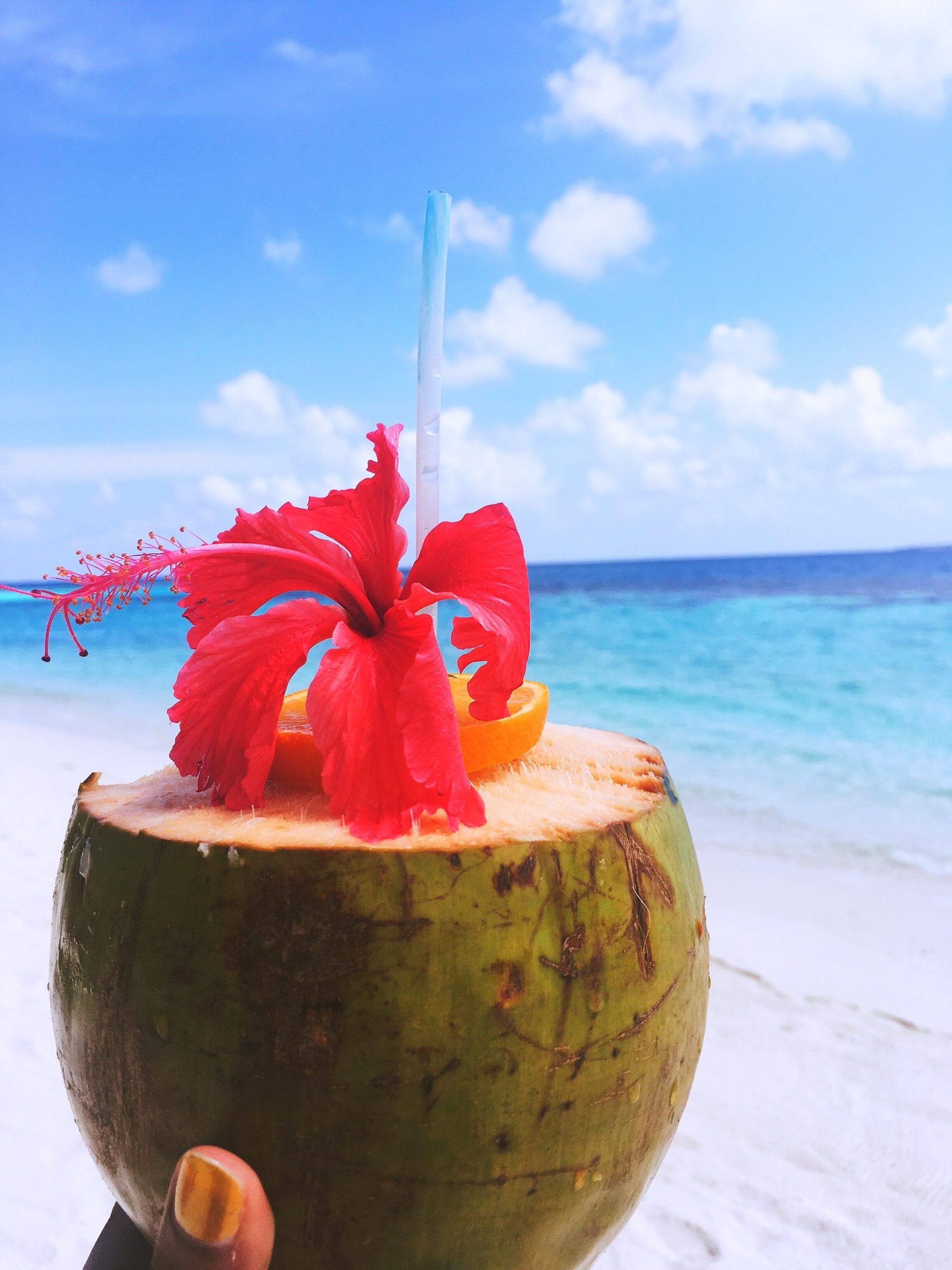 According to World Ocean Review the UN estimates that 400 million tonnes of pollutants end up in the oceans each year which wash up on remote islands and even Polar Regions. Meanwhile, The World Bank says the Maldives produce 365,000 tonnes of solid waste a year, most of which comes from holiday resorts. It washes up on beaches and has even damaged coral reefs. These two stats probably won't come as a shock. There are many more and no doubt there are students writing theses' on them, but it's not just for academics to flag. Collective consciousness is a powerful thing.
That's why it's a shame the wider community doesn't speak up more and call each other out. I'm talking about the wastage that's caused by creating shots for social media. I've seen influencers creating the breakfast spread of dreams laid out by the hotel pool; featuring every pastry at the buffet, only for them to get the shot and the food to go to waste. The backdrop may be heavenly but no angels are looking down from the gates of Eden and approving of that type of behaviour, quite frankly it stinks to high heaven.
I'm reminded of the film Cloudy With A Chance of Meatballs 1 &2 where there's so much excess food in the town of Swallow Falls that it kick-starts a new type of food tourism industry.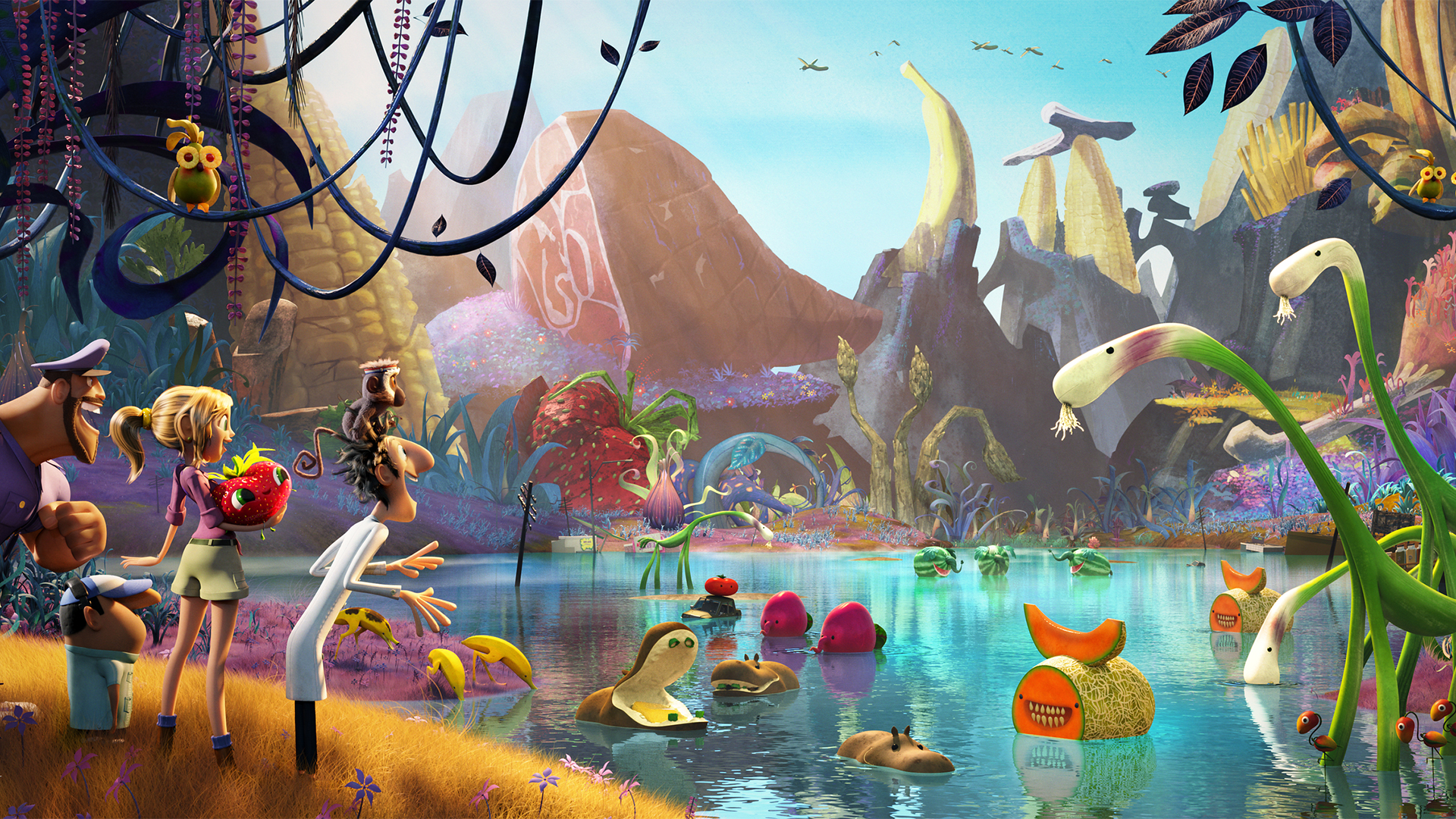 Travellers flock to this foodie's heaven on earth where gigantic snacks are available at the switch of a button. But no one realises hell is around the corner in the form of huge leftover landfill sites, hidden from tourists' views. It's like an animated version of Black Mirror; talk about trouble in paradise.
And then there's FOMO. If you can't afford to travel and your feed is bombarded with people jet-setting off on regular weekend breaks or constant excursions further afield, it can encourage FOMO which can heighten stress and anxiety. For heaven's sake, at what point does posting your holiday snaps and travel memories become a moral quandary?
I don't think people should censor posting their travel photos for this reason, but what if travel content creators, in particular, became more thoughtful in their approaches, messages and values around posting travel content? Aspirational inspiration has its place but isn't it our responsibility to set boundaries too?
Postcard from paradise – is it time to change the narrative around what heaven looks like?
Here's my proposal. What if we were to start again from scratch? Erase the notion that picture-perfect tropical beaches represent heaven.
In my quest to discover more about what I feel is an unhealthy obsession with depicting heaven on earth. I turn to Google.
I discover that the couple I mentioned earlier was right. Right at the top of my Google search, it says that Kashmir 'is more popularly known as Heaven on Earth.'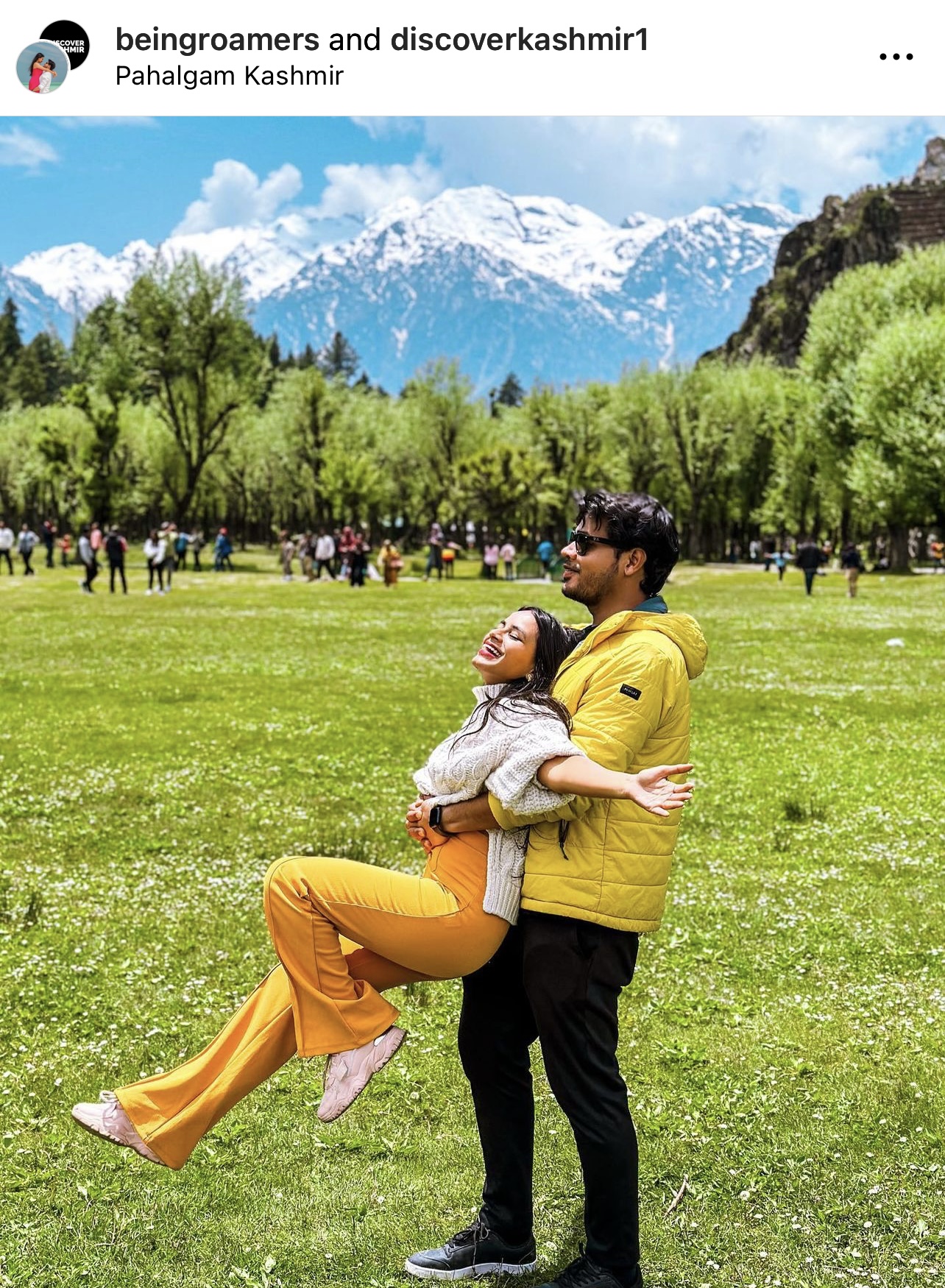 Now I've not been to Kashmir, but I do own some colourful Kashmiri crafts, have seen the country blamed for terrorist acts in numerous Bollywood movies which love depicting it as 'the enemy,' and I've witnessed beautiful images of its natural landscapes, but I can't help thinking that when a country claims the title of heaven on earth in an online search, there's something fishy going on. Was the phrase coined by the Kashmiri tourism authority and they've paid to rank?
It's a different story on the 'locations' assigned to my Instagram. I try to post a picture and put 'Heaven on Earth' as my location and I'm told that it's 5,709 kilometres away. I discover that's Toronto, Canada.
Curating social media perfection
Erasing people in the background of busy tourist landmarks and increasing the saturation of sunsets to make them more alluring has been happening since the earliest days of social media and though it was frowned upon in the beginning, no one really cares. The likes on these carefully, curated, re-touched visions of perfection have continued to rise and it's got even harder to tell apart what's real from the unreal.
One of my favourite viral travel TikToks from last year was the ruse of Kendell Kiper who faked being on a beach by pouring bags of sand from a high street in her garden and laying on it in her bikini. The reveal of this trickery attracted over 10million views. Clever girl!
I'd call it a win for creativity and a win for sustainability – saving on the air pollution of a flight and holidaying in your back garden is one way to advocate for responsible tourism. But you don't have to go to the extremes of mocking up fictitious locations with the rise of AI.
AI-generated travel images have upped the ante on aspirations of what 'heaven on earth' could look like. Think hyper-glamorous hotel rooms and sci-fi-themed islands. Admittedly, they don't look that real  – at least my attempt to use Midjourney to make my dream rainbow paradise could do with some more prompt practice (scroll back to the photo at the top of the post to see what I mean!)

But with other content areas of AI like deepfake videos and portraits, it's getting harder and harder to tell what's real and what isn't. It's only a matter of days until travel images catch up; heaven help those that get sucked in and try and book a non-existent vacation.
The search for #MyHappyPlace
All this deception has got me questioning what the internet is serving up. In my quest to find out what heaven on earth looks like and more importantly, where it is, I remember that I hold a Bachelor's degree in Human Geography where ethnographic research, aka talking to real people, provides the answer.
So I decide to undertake my own primary research.
Where do people I know think of when they hear the words Heaven on Earth?'
Let's start with my fellow travel content creators.
I DMed 25 of them on Instagram and asked them 'where is Heaven on Earth?' Of course, there's some bias attached when you talk to those connected to the travel industry so I didn't stop at their answers. I also approached people who aren't as connected to travel to see how their perception differs. And here's what I discovered…
When I analysed the results (I should point out that this year I've been rejected from three jobs because my data analytic skills weren't up to scratch, so take these findings with a pinch of salt), I found three types of answer:
50% a named location
30% a described location
20%has nothing to do with locations
First, let's examine descriptions. All answers were versions of these two phrases:
"Blue sea and white sand"
"Somewhere in the mountains" (presumably, if you're running up that hill to make a deal with God, they're likely to hear you the higher up you are?)
Though they're familiar and 'exotic' there is beauty in pausing and picturing where these descriptions conjure up for each of us. I like the idea that heaven on earth may be the same concept for different people, but the exact vision is nuanced.
Where exact locations were mentioned, it's safe to say the reasoning for this first one is un-arguable as clouds universally represent heaven: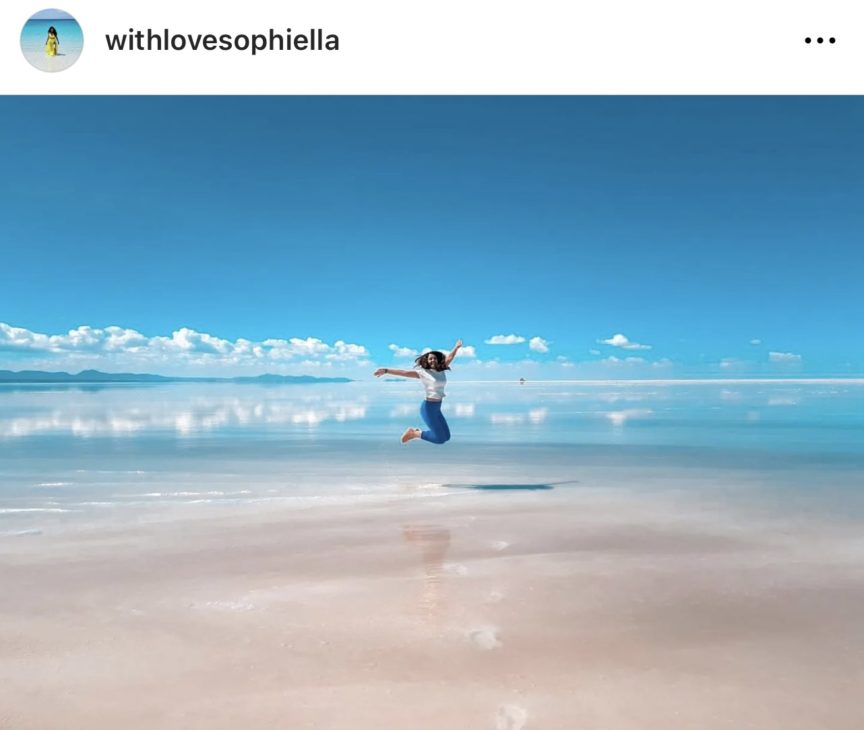 "The salt flats in Bolivia. The reflection with the clouds made it heaven-like" said @withlovesophiella
This alternative setting is equally as appealing.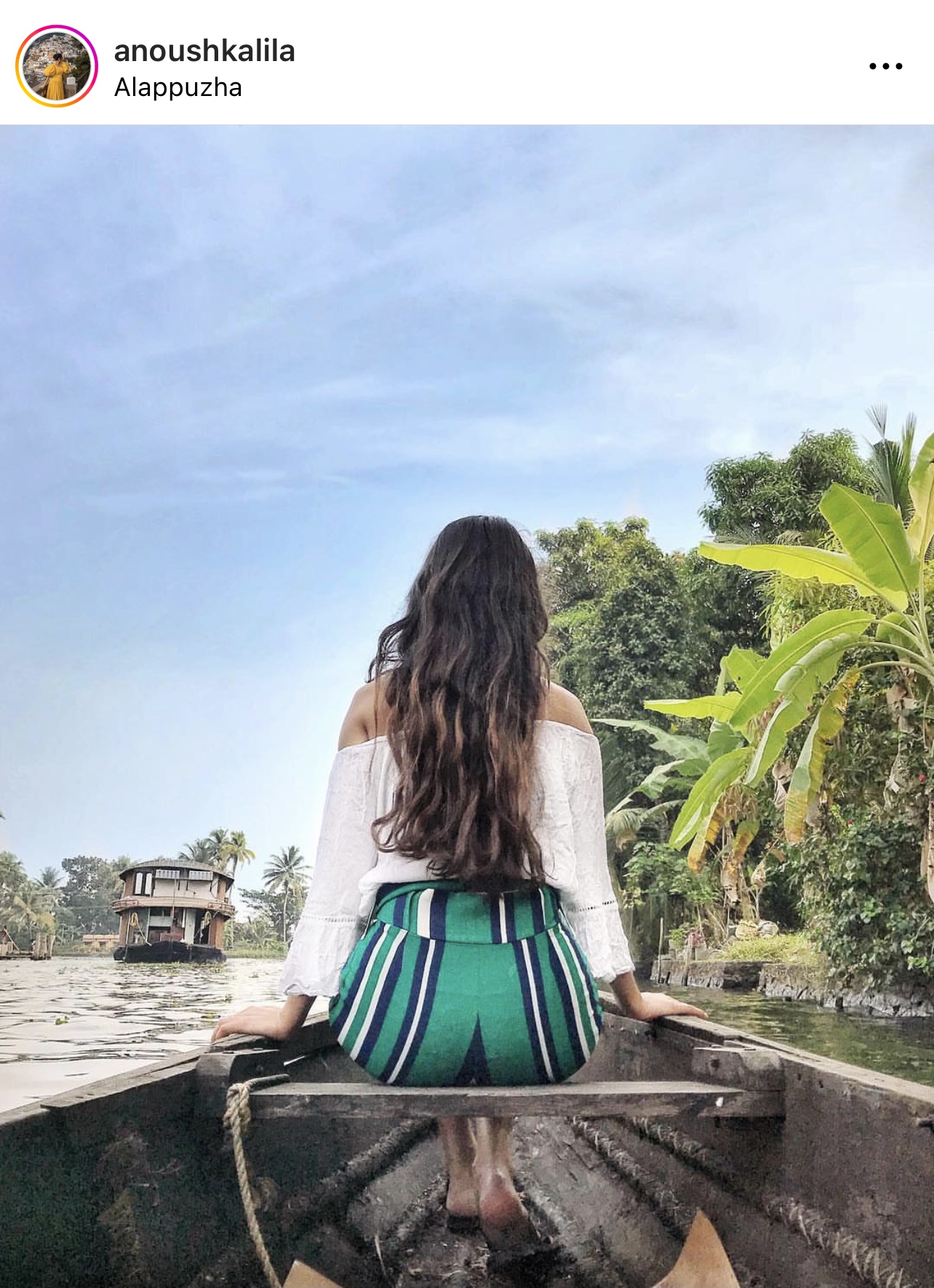 "Kerala backwaters, under the canopy of palm trees, cold Kingfisher in hand, sunset in view, very little to do" enthused @anoushkalila
This one echoes back to the much-loved tourist slogan that claims Kerala is 'God's own country'…and God lives in heaven right?
One theme that rang true in my sample of voices was a sense of peace, serenity and calmness. If heaven ends up being a massive rock concert, many people are in for a shock!
But heaven on earth isn't just a physical place. It's a smell, a taste, a sound and even being in someone's company.
My favourite responses for non-locations included:
"In bed at home with my hubby and daughter"
and
"my mom's place."
One respondent went into greater detail and there was much in their answer that resonated with me.
"For me, heaven on earth is any moment you share with the people you love. It makes any place beautiful, sunsets more colourful, landscapes much grander."
They continued: "When you take a step back, every place on Earth has its own unique beauty that can be appreciated. A lot of the time you don't have to travel too far. But that beauty and those experiences are always amplified through sharing, and for me, you can really feel like you're on heaven on earth when you're sharing those experiences with people you care about."
I can't argue with these words by Joshua Nueva. It was the sensory nature of exploring heaven in a more local setting that gave me the keys to the kingdom. Not only have I been to, experienced and seen heaven on earth. I live there.
How I found Heaven
After years of knocking on heaven's door, soul searching, contemplating and travelling, a couple of months ago during a meditation class, the answer came to me so strongly that I felt it in my mind and physically in my body. Powerful and brilliant as though it were emblazoned in neon lights: heaven on earth is my local park.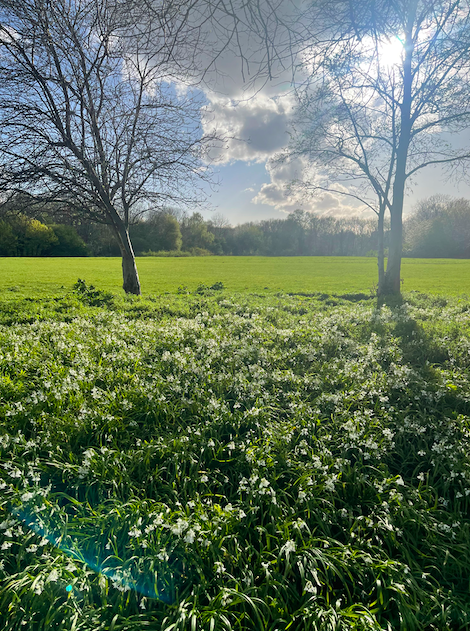 It's a park I walk through every single day, where I've navigated burnt-out stolen cars, partaken in the odd Park Run, been banned from sitting in during Covid lockdown, where I've eaten endless meals on a picnic rug, where wild parakeets roam free and bats emerge at dusk. This inconspicuous patch of green grass in East London edged by trees and wildflowers which looks to passersby like a shortcut from the train station IS Heaven On Earth.
The evening I received this download, I scrawled down these words in my journal:
"Heaven On Earth is not just my park, but where I am right now. Alive, healthy, living a life filled with gratitude, not worrying, but knowing the universe will provide. The view of the park, the water, the huge glowing sunset sun. Even if I were to move from this place I know that Heaven on Earth is with me right now and that is enough."
Part prayer, part prose, I'm not sure. I just know that I've felt a shift since that day. I can only describe it as if I never travelled again I would feel content.
But if I did then I would feel gratitude.
Maybe ultimately that's what heaven is. A feeling of contentment.
If a white sandy beach gives someone contentment then I can't argue with that. But I hope that they, and we all find that contented feeling in other places too: those that are more unexpected.
Heaven forbid; I couldn't wrap this post without referencing this classic 1980s Belinda Carlise track, so let me leave you with it.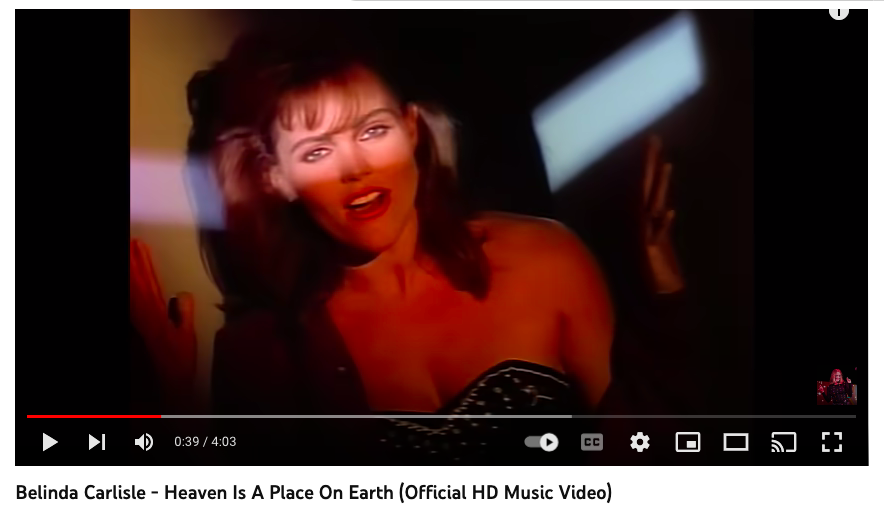 https://www.youtube.com/watch?v=j2F4INQFjEI
Have a listen and then ponder…
If heaven is a place on earth – where is that place for you?
Yours colourfully,