Dia De Los Muertos in London? This is how we do it...
(FOR A MORE RECENT LOOK AT COLUMBIA ROAD'S DAY OF THE DEAD CHECK OUT MY 2022 POST. )
*Sigh* In just over a week's time it's the Mexican festival Day of The Dead and though it's largely celebrated in Central America, there are pockets of celebrations across the rest of the world, like in London's Columbia Road…but not this year. Covid-19 has seen to that.
So, I'm looking back at the fun I had last year instead. I went along to the annual Day of The Dead celebrations at Columbia Road in East London, organised by Mexican shop Milagros London. Stepping inside this store gives you a flavour of the jo,y and colour you experience when you go shopping in Mexico. I've been to Mexico four times (and had some mega shopping sprees there so I know!)
I adore Mexican style, and artefacts so I feel very at home in Milagros.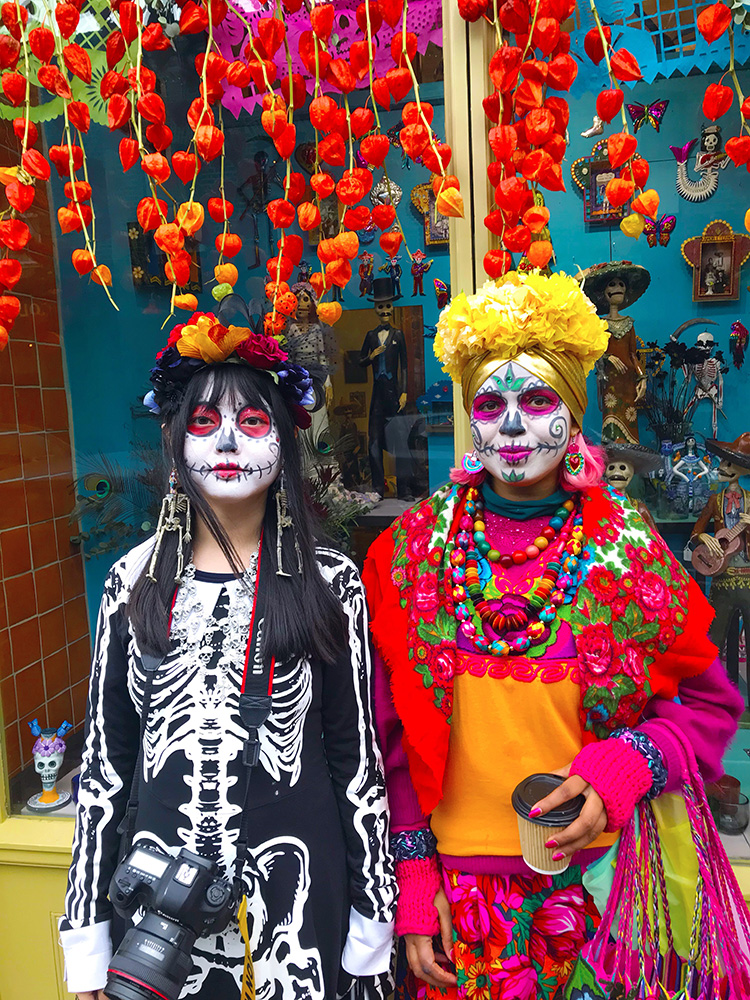 The festival is a giant street party which involves local businesses getting together, complete with a live mariachi band, colourful flags, decorations, food, and a beauty parlour, which last year was co-run by my good friend Janine, who did my make-up. (Janine has a YT channel called Little Nun's Room where she shares her adventures in London, head on over to see what she's been up to recently.)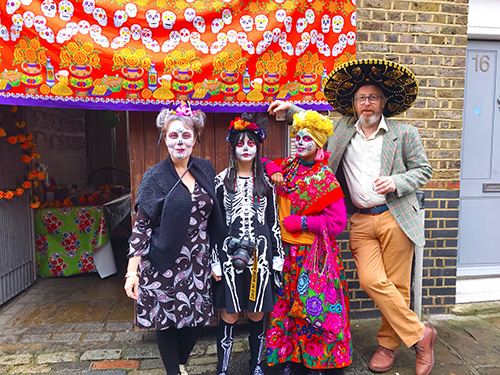 But, back to Dia De Los Muertos. I went along with some of my Colour Walk pals and we spent the whole day and evening laughing, taking photos, and generally having a fun time, despite the rain. Though wet weather can dampen some events I honestly believe that if you just switch your perception and choose to not let it spoil your fun you can still have a brilliant experience whatever you're up. After all, no matter how soaked you are, you'll always get dry.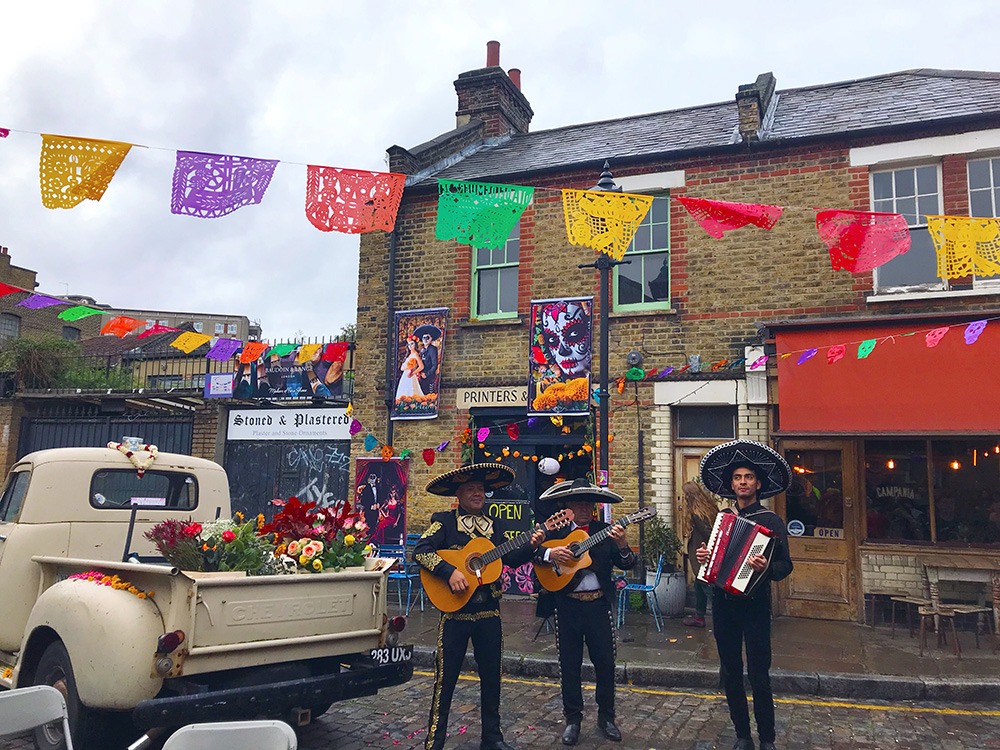 One day I hope to be in Mexico to witness the celebrations in real life, but this year with travel restrictions, and my local East London event being on pause, most likely I'll be at home re-watching Coco instead!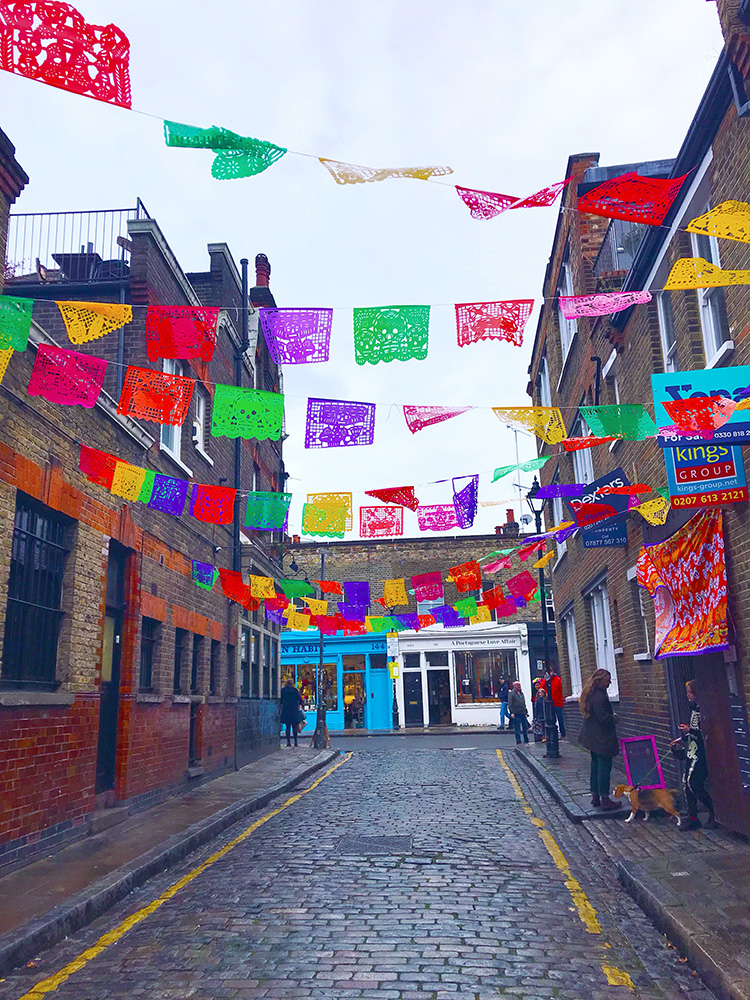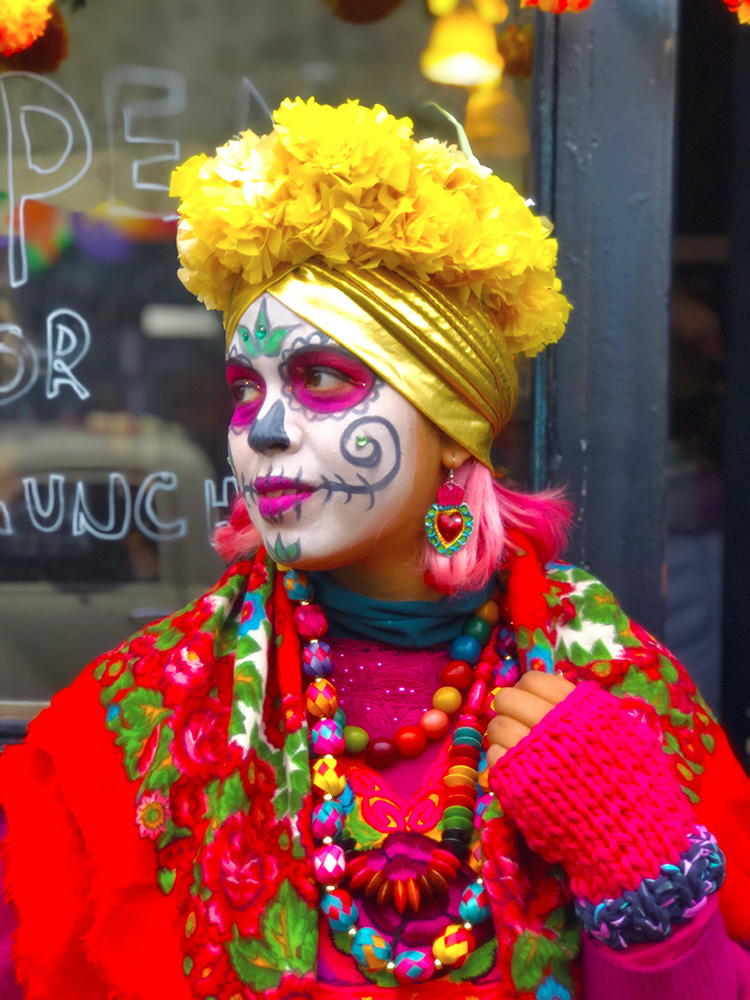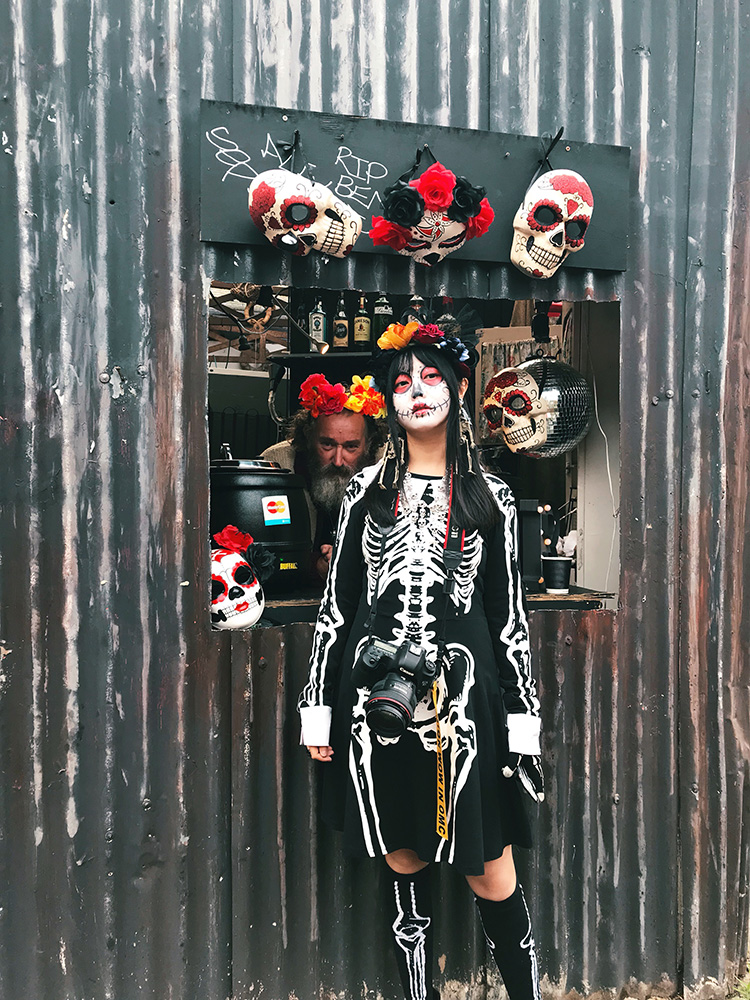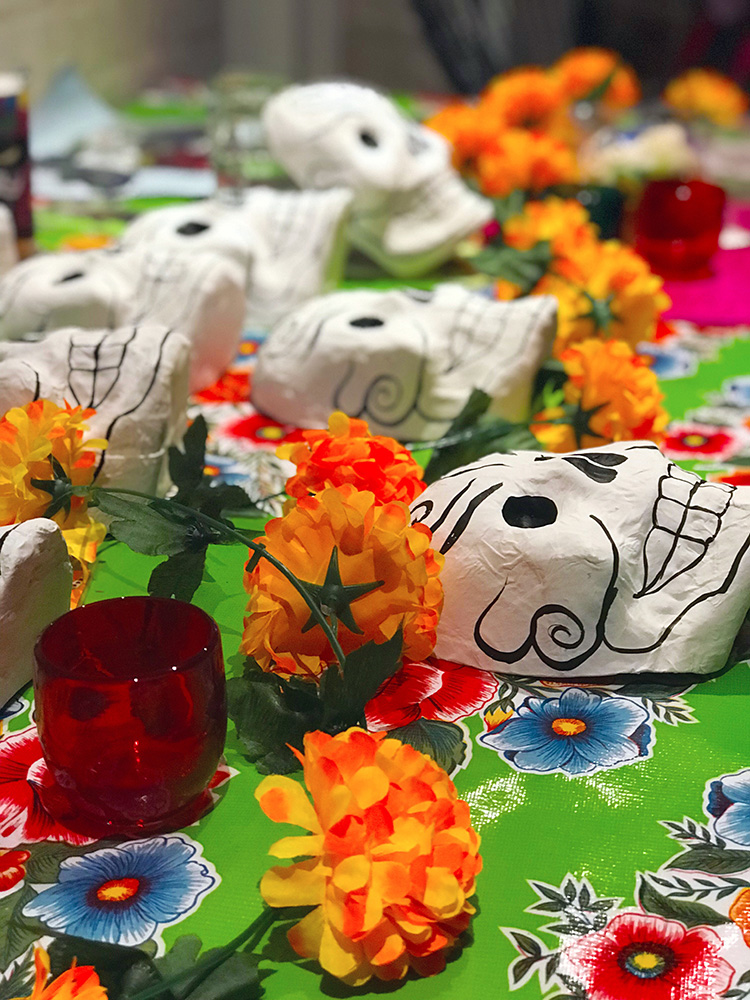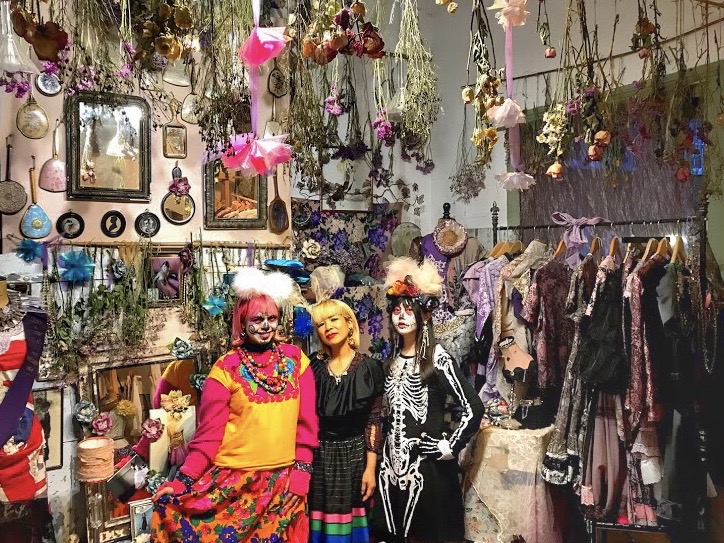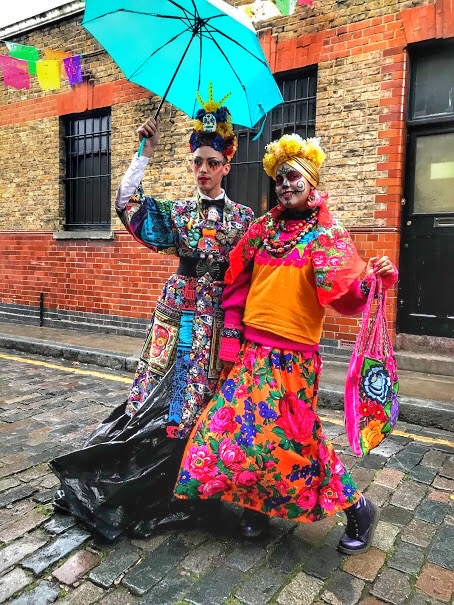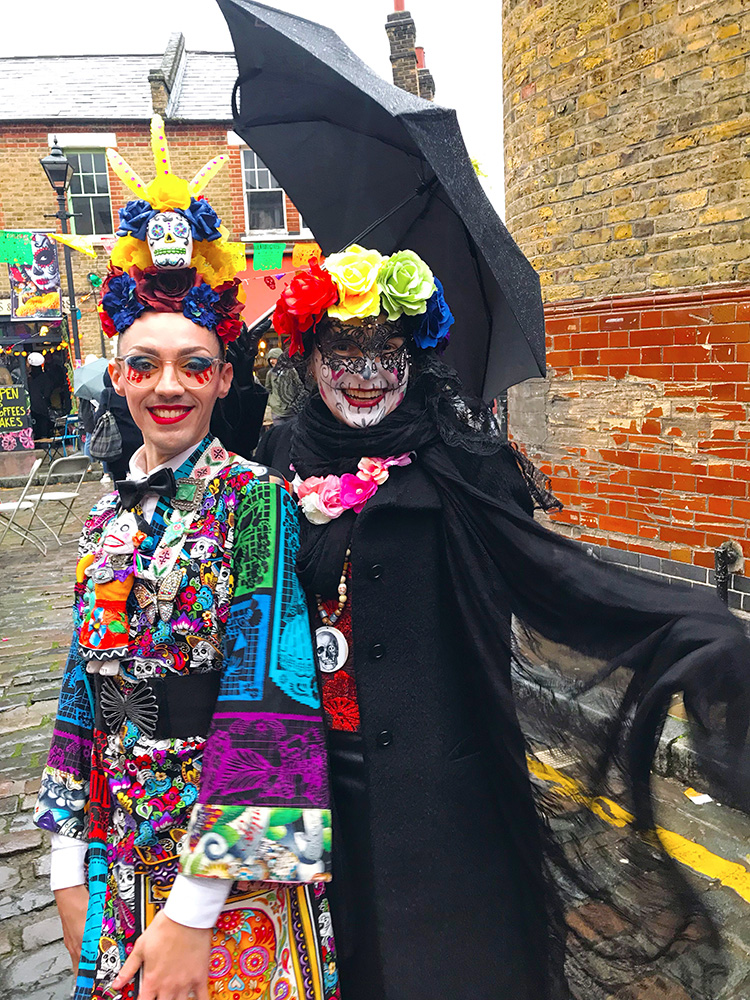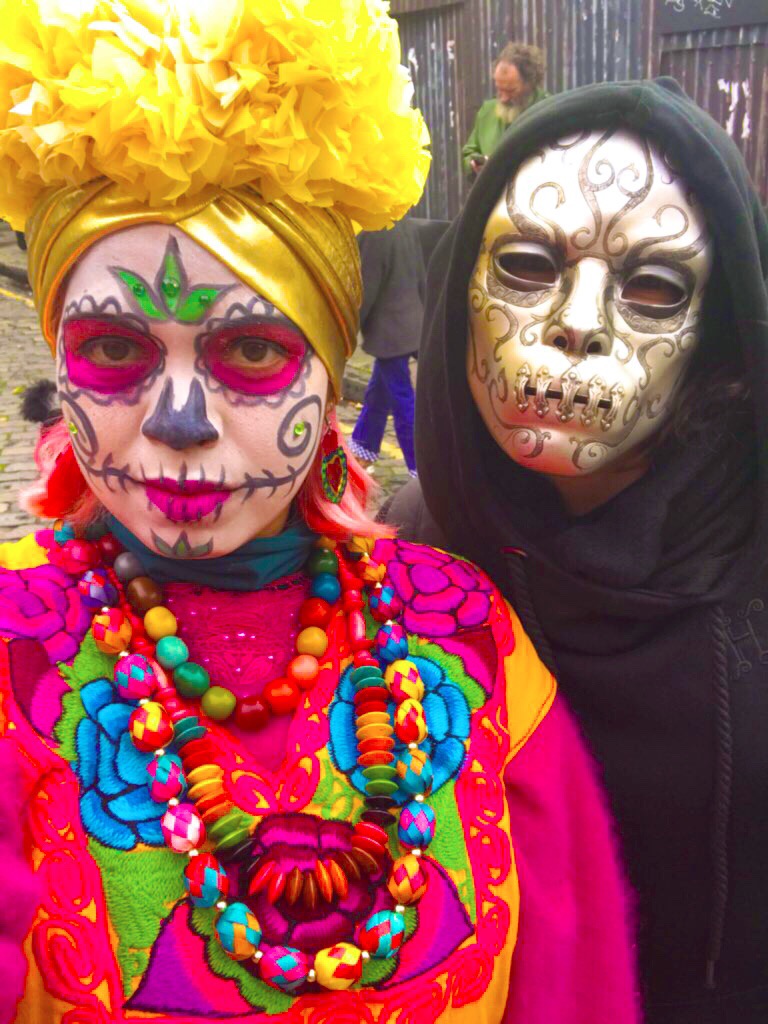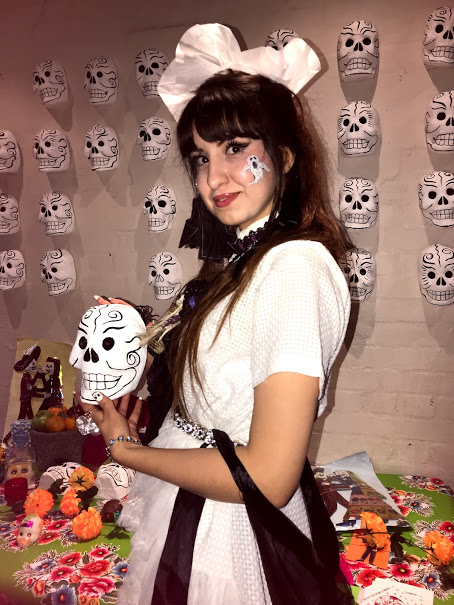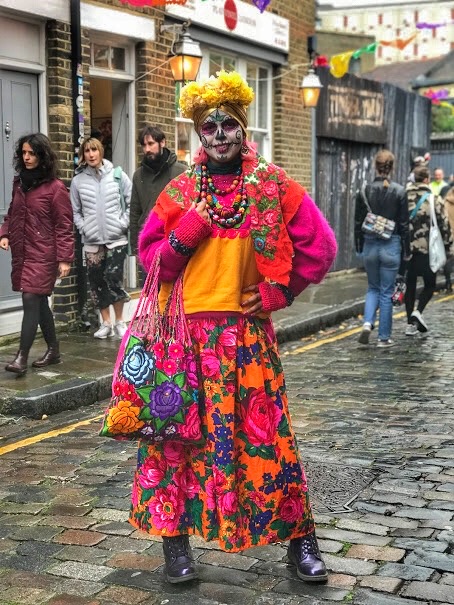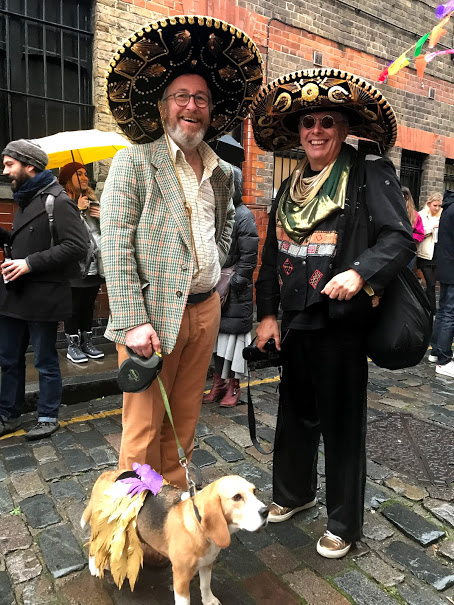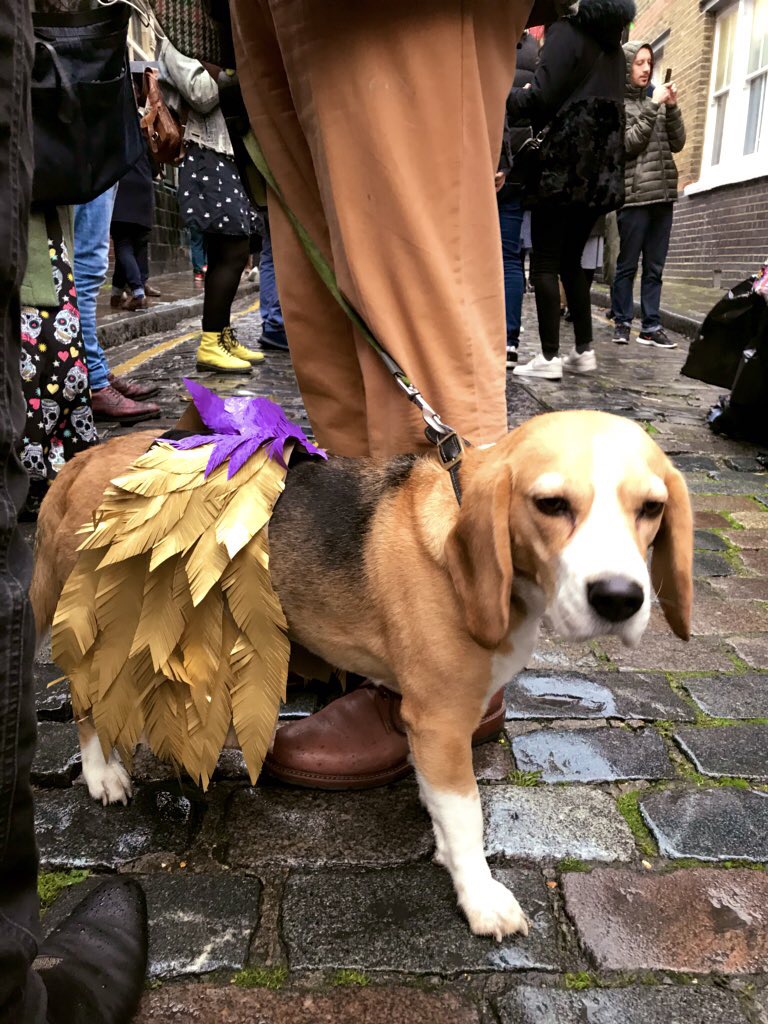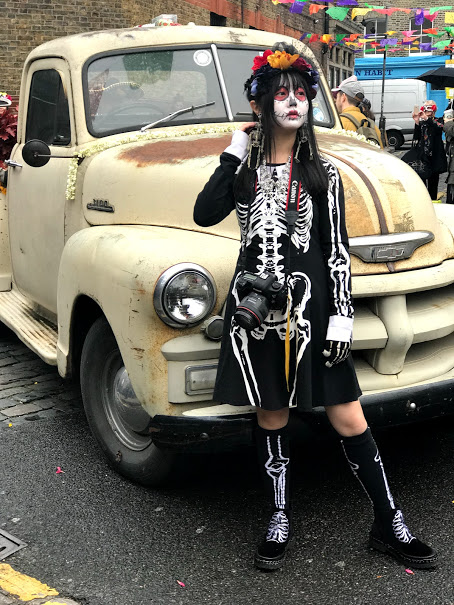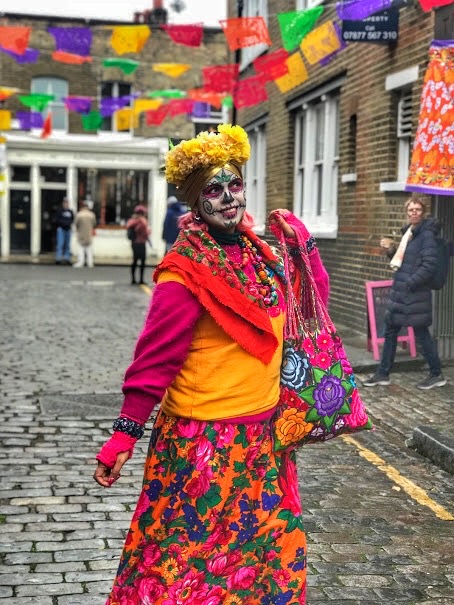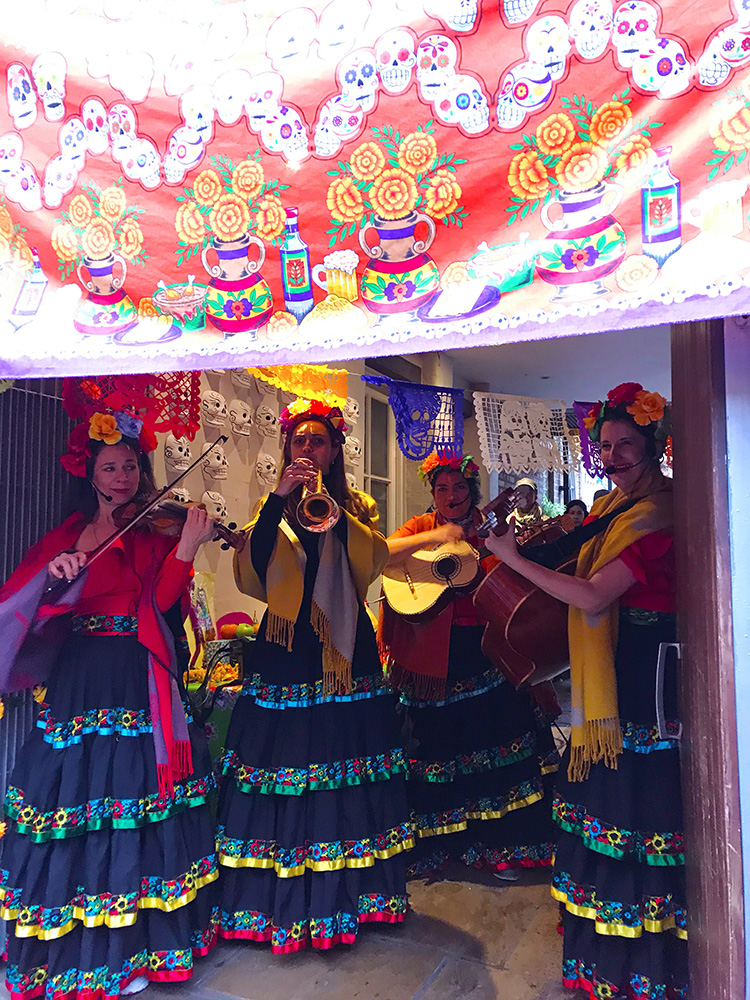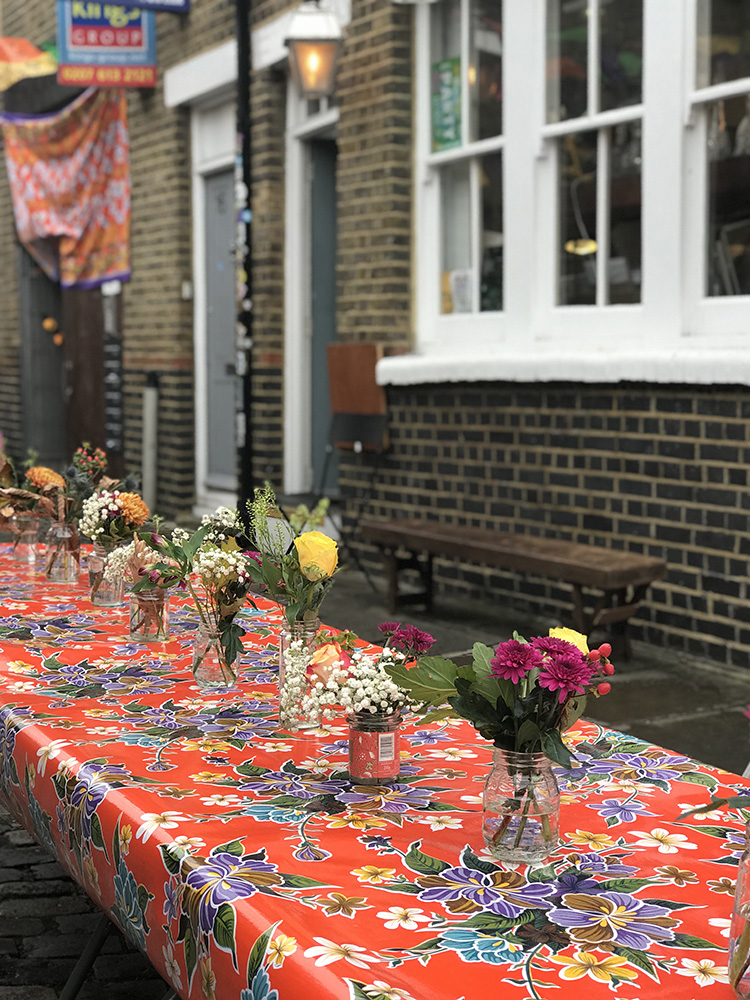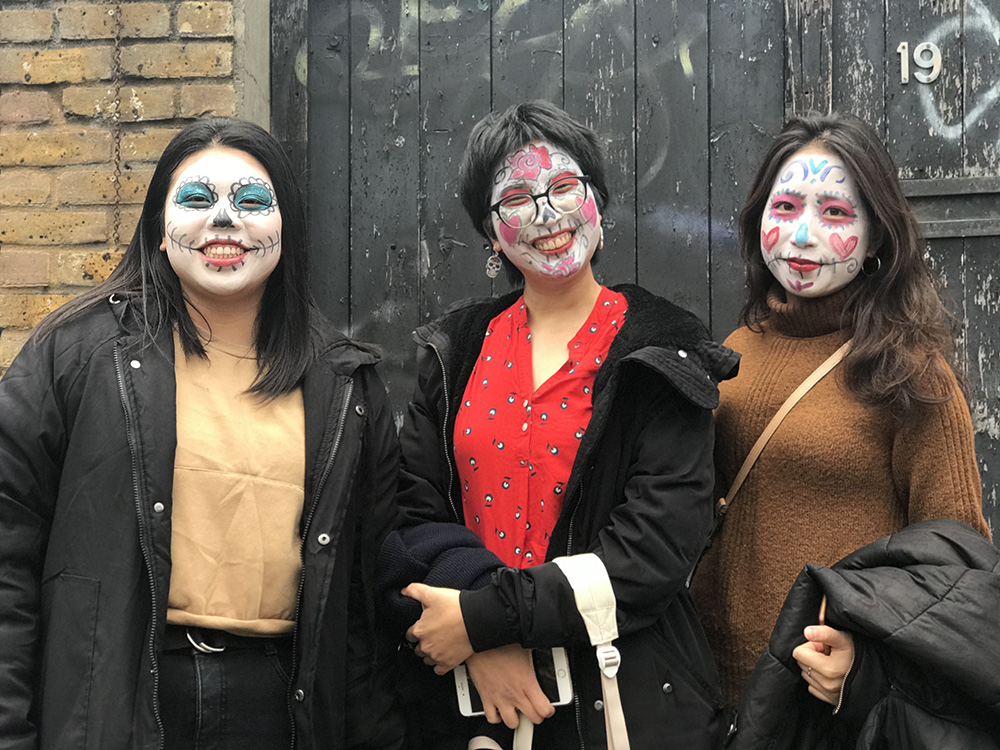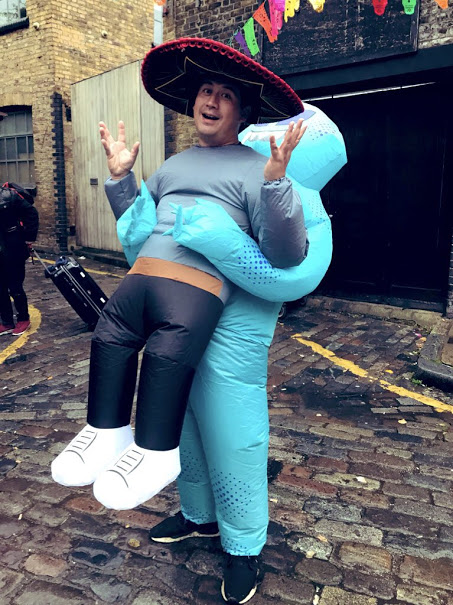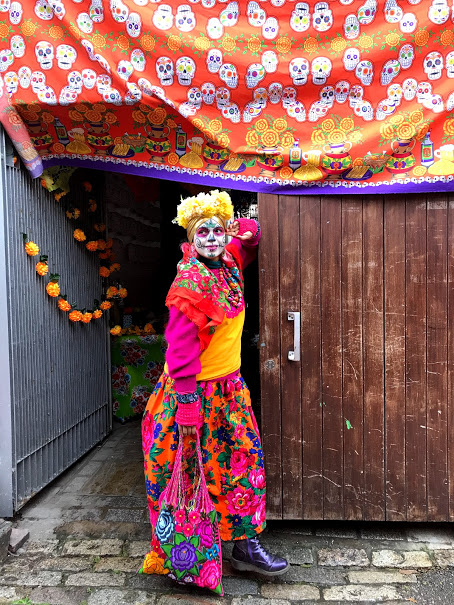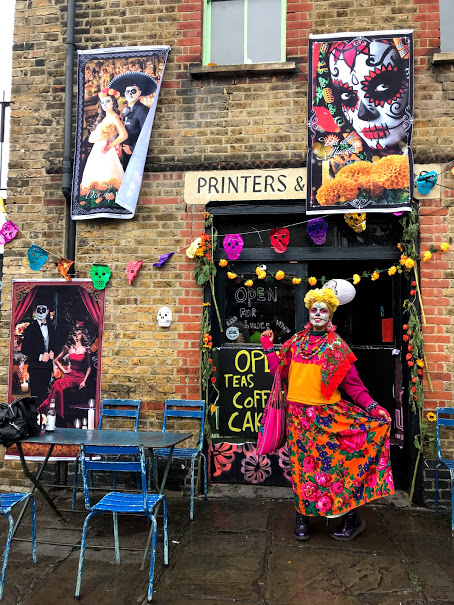 Yours colourfully,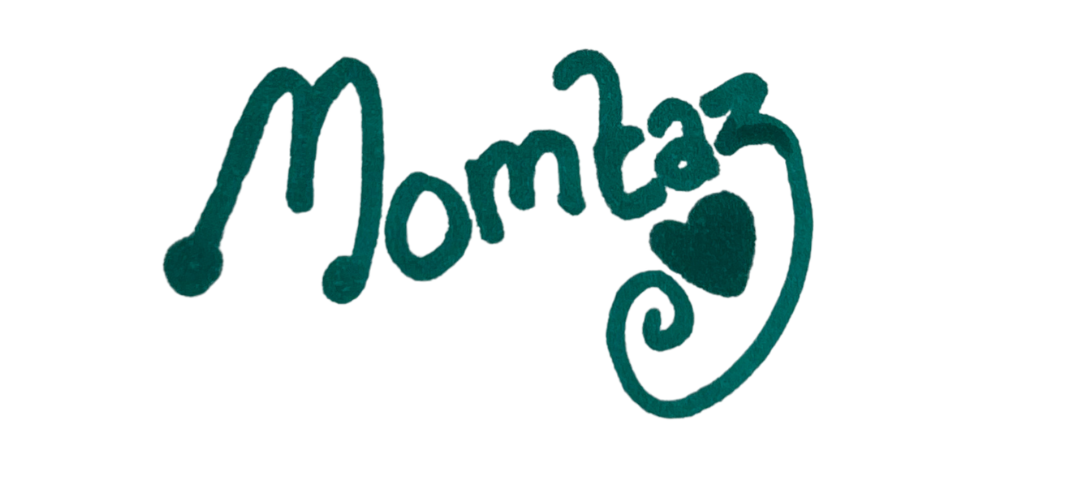 columbia road london
day of the dead
dia le los muertos
london
mexico
milagros london