Why do so few tourists visit Algeria? And should you visit Algeria? The most recent Algerian guidebooks are a decade out of date and few travelbloggers write about travelling to Algeria – yet it is the largest country in Africa. Algeria is not geared up for tourists in the same way that Morocco is, and there are no package holiday resorts like those you'll find in Tunisia, but it's a nation in North Africa that is rich in history and heritage and is a photographer's paradise.
(Local youth hanging out by the Port of Algiers)
From the faded grandeur of colonial buildings, to Roman ruins, unspoilt sea views, rolling hills, silent deserts and snow-capped mountains, it's a country that is ripe for exploring and one that will reward those who take the plunge to go somewhere different. As I found out in December 2016, when I went to ring in the bells of 2017, on my annual New Year expedition.
But turning up there I felt like I was entering the unknown. There just wasn't enough information (especially anything up-to-date), so I've complied this Need-To-Know practical guide to visiting Algeria which I hope someone finds useful (especially UK folk!) It takes just two hours to fly from London to Algeria – two hours, that's less time than it can take to commute across London!
UK Visa to travel to Algeria

(Bridge: Constantine)
Getting to Algeria is far less stress-free than it first appears. Remarkably there are two weekly flights from London Gatwick on British Airways…yes BA flies to a country that is relatively tourism-free – the flight was filled with Algerians, not tourists and clearly there's a population who demand travel, so it makes sense. I paid approximately £220 for the return journey which included luggage on board and an in-flight sandwich. The part I was most concerned about was my visa. Getting a visa for a country that doesn't encourage tourism doesn't on first look seem easy, but I am pleased to report it was stress-free, if a little pricey.
The London Algerian Embassy is a short walk from Oxford Street in Central London and visa applications are processed on certain days of the week. The £85 is paid in cash and along with the visa form, you need the following: a letter from your employer explaining that you are going to Algeria on specific dates and will be returning to your job afterwards (or evidence of self-employment) and a confirmation of your hotel booking. This is the annoying part. For my trip I wanted to stay in AirBnB accommodation however an AirBnB booking is not acceptable and neither is a reference letter from an AirBnB host. So the only way to get around this is to book a hotel, show the booking with the confirmation, get the visa, then cancel your hotel – just be sure you book one that doesn't take payment.
As for the visa office experience itself, it was the quickest transaction I've ever had in a visa office. No queue on arrival to hand in my forms and money, and no queue when I went to collect it – result!
2. Is it safe to visit Algeria?

How safe is it to visit anywhere in the world right now? It's impossible to judge and high security alerts are never as accurate as you would like them to be. Embassies of countries with past and present political problems rarely encourage travel, so I'm not going to advise on if you should go to a place or not, you need to weigh up the odds with your own beliefs.


(Streets of Constantine at night)
During the time I spent in Algeria (I visited four places, capital Algeria, Constantine, Blida and Timpaza – I didn't have time on this trip to visit the desserts in the South), I only felt unsafe once and that was one late night occasion walking from a Metro station at 11pm to get to a bar which was in the middle of no where, and there was limited street lights (I have had the same experiences in London) – but the rest of the time I felt perfectly safe, unthreatened and didn't witness anything intimidating or scary.
3. What about if you're a woman?


Ratio wise I saw one woman per nine men. There are very few women on the streets out and about. You definitely won't see them in coffee shops, they are completely male-centric, and most market stallholders and shoppers are men too. I did however see one female taxi driver and there are women and families out and about during the daytime. Rarest is a woman alone: every woman I saw was with another woman or with children. With that in mind I am going to give some advice: Algeria is not a suitable place for female solo travellers, because locals are not used to seeing it, so go with another female or in keeping with the cultural norms of the country, travel with a man for the 'safest option.'
4. What's all this about police escorts?


So there are currently (as of January 2017) two main guidebooks on Algeria, by Lonely Planet and Bradt. Both were written a decade ago. One of the strangest things I read in both was this concept of police escorts. People so rarely see tourists that if a police officer sees you they will insist on being your guide, escorting you. Also it's unadvisable to visit places alone, always have a guide. Not sure if things have changed or whether this was simply an exaggeration but I never once needed a guide or got approached by a police officer. Being a tourist may be rare but it wasn't so strange
5. Money and changing currency


(Port of Algiers)
Don't even think about using your international bankcard in Algeria or waste time on traveller's cheques. The only thing you need is hard cash which I took in sterling (though Euros and US Dollars) would be fine too. Don't bother going into a bank to get it changed either; 'money changers' are everywhere and they will give you the best rates.
There are two ways to meet them, they are men who will approach you and ask you if you want to change money, and then there are shops and hotels (the small ones not big ones as big ones will want a cut so your rate will be bad). Ask in any shop, a cigarette kiosk, clothes shop – they may change your money or will advise you on where to go if they can't help.
I realise this sounds completely crazy but it is perfectly normal and acceptable and the police don't bat an eyelid at it. My advice is exchange small amounts at a time and have in mind the rate you want. It's actually very hard to spend money in Algeria, I barely spent anything so don't change too much. For your first 'change' you can easily do it at the airport as money changers hang around the official exchange booth – you can take that route, but the rate won't be good value.
6. Communication


Get yourself a local SIM card for internet data. WIFI is very limited, there are few cafes with wifi and if you are staying in a hotel it won't be fast, even the high end business hotels don't have the kind of wifi speeds you may be used to. The bonus of having data on your phone is that it will enable you to use an app like Google maps – with lack of printed maps and guidebooks available this if is your sure fire way to get around, and it means you can do things like check currency rates, train times etc, especially if language isn't your strong point.
You will encounter French and Arabic so either brush up on these languagea (if you can!) or be prepared to communicate with hands or seek out someone who can help you who speaks English. Mostly broken English is spoken, but some people speak fluently and others just won't speak it at all.
7. Transport


(Views from Blida cable car)
Algeria is the biggest country in Africa, but for travellers a destination holds no appeal to visit, unless you can get around the country. So one of the initial aspects I looked into before going was how can I get around. Driving (in Algiers at least) is a no-no. Road accidents are rife as there's little in the way or road rules. Buses, cars and coaches all exist, as do short flights across the country, but the best budget way to travel over long distances is by train and there is a good train service which covers large parts of the country. Tickets can be purchased shortly before travel on the day of travel, and for long journeys there is the option of first-class or second class. There's not a huge amount of difference. There are toilets on board, a small café and you may get a visit from a man selling tea and coffee if you're lucky. One of the biggest surprises was the overnight train from Constantine to Algiers.

It leaves daily between 10am-11pm (tickets available from 9.30pm) and arrives around 7am. You'll be given a bunk bed in a 'couchette' – there are six beds in each and luggage space at the top, above the top bunk. You'll receive two sheets (clean!) and there are in-built pillows, but you'll find it more comfortable to bring your own, or at least cover the hard mattress pillow.
It's a comfortable journey, clean, and perfectly acceptable. I paid £20 for a return journey, daytime travel on the way, and overnight with bed on the way back.
Algeria has much high ground in the way of mountains and one aspect that is not mentioned in the out-of-date guidebooks is that cable cars are cropping up all over the country – there's even an entire government department dedicated to overseeing construction and running of them.

I travelled on the Blida cable car just two weeks after it opened. It cuts down a winding mountainous road trip which normally takes over an hour, to 20 minutes on two cable cars. Queuing took a while, it's popular as it costs the same as the bus but is so much more fun.
8. Food


No one comes to Algeria on a foodie mission, well I don't think they do. Eating out isn't common in Algerian culture so because average people/families don't often eat out, restaurants are rare and there are certainly no establishments specifically to cater for tourists. You will however find endless fast food pizza joints – you're never far from somewhere that sells pizza and crepes. There's also numerous burger bars. Larger branches may serve additional dishes like paninis, omelettes and chips (homemade as opposed to frozen). International cuisine isn't widely available – I saw a Chinese restaurant selling donar kebabs!

During the day street food is a good option (freshly made bread, baguettes filled with spicy chips, cous cous cake, meat snacks), by the ports and waterside destinations like Timpaza there are plenty of seafood restaurants and in Algiers a side street with cafes serving grilled sardines. There are a few cous cous restaurants but nothing like on the scale of Marrakech, most people eat cous cous at home so wouldn't dream of eating it out!
(Constantine's legendary chickpea stew)
You may find some regional specialities and certainly in Constantine visiting one of their chickpea stew cafes is a must. Warm, hearty and herby, stews are cheap and come with a hunk of fresh bread. You will find them tucked away in the market identifiable by these metal cookers.
Coffee is a way of life in Algeria and it's so strong! Regular coffee drinkers will find the taste rather surprising and if you're a non-coffee drinker, take it from me, Algerian coffees will be too much for you.
Luckily they sell tea too. And if you do need to rid the pungent after-taste, cream cakes and patisseries are the way forward.
9. Accommodation

(Living room in Algiers AirBnB)
Not particularly appealing. They are either very expensive five star hotels or old and faded cheaper places in need of refurbishment. If you can find a private rental like an AirBnB you may get better value for money.
So that's all the practical stuff out of the way. I wrote this guide because after much searching I found nothing online or in print like this to help with my trip, so I hope in some shape or form it is useful to anyone else who visits Algeria, or is planning to visit. If you have any questions about visiting Algeria I'm happy to answer! Email me or leave a comment below.
And now the advice is out of the way, it's time for the kind of blogging I like best – writing about and photographing my experiences, especially those with a creative edge, so here are my other blog posts about my trip to Algeria:
The Lure of The Casbah, Algiers, Algeria and why you have to visit it – read here.
8 Paintings To Seek Out in Algiers – see here.
24 Hours in Constantine, Algeria (on the way!)
Visiting The Museum of Popular Arts & Traditions, Algiers, Algeria (coming soon!)
Momtaz Begum-Hossain
All images: CraftandTravel.com
Yours colourfully,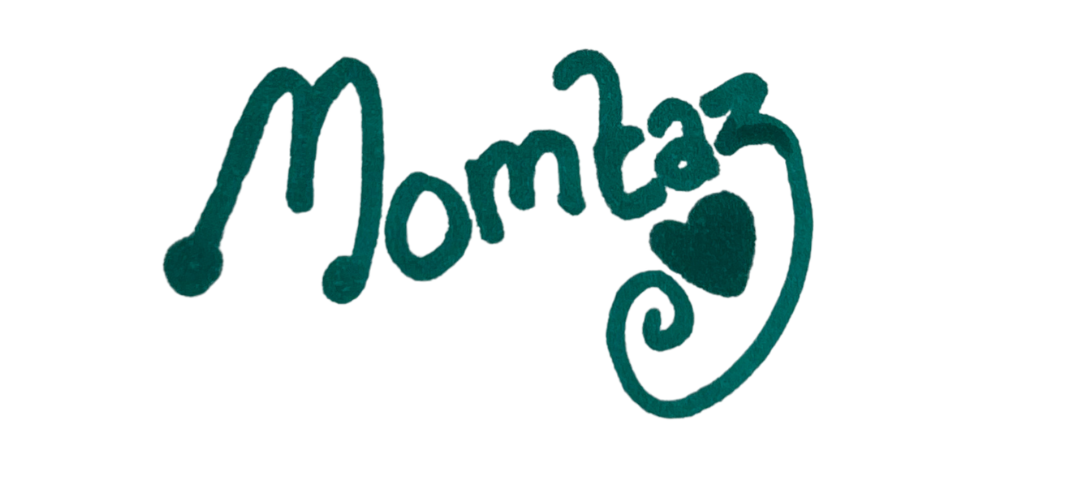 2017
accomodation
advice for travellers
airbnb
Algeria
Algiers
constantine
guidebook
hotel
money
need to know
practical advice
trains
transport
travel
travel blog
travel guide