Where to make & buy handmade candles and ceramics in London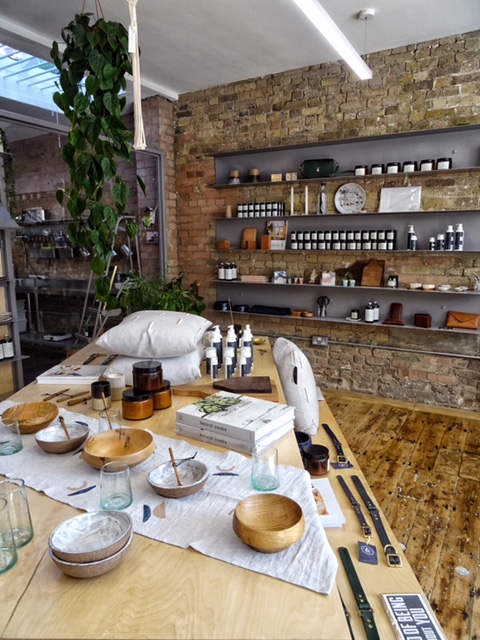 So I stumbled on Bonds of London unexpectedly. A couple of weekends back I did a food photography and styling course with Just Roy Photography and it happened to take place inside this hip two floor 'creative studio-coffee-shop-lifestyle store' (yep it's a mouthful; but then it is located in trendy Hackney!)
Upstairs you'll find ceramic studio Kana London while downstairs is where British candlemakers Earl of East London make their gorgeous smelling luxury candles. Only open to public Fridays-Sundays it's a modern menagerie of carefully curated luxury gift items, most of which are made in the UK.
Though the shop near London Fields station itself is modest, it has a welcoming, light and airy Scandi feel and it's the kind of place you can pick up a gift for a friend who appreciates indie brands and modern design.
Earl of East London currently run candle-making workshops on Sundays and at Kana London there are numerous clay classes; or you can opt for both in one of their unique collaborative sessions. I've not come across anywhere else in London where you can make candles and pottery at the same time so this is one to bookmark for a practical, creative activity.
Incase you can't get to East London, you can also order Kana London's rustic clay crockery (really thick, hardwearing and a pleasure to use) from their online store and check out Earl of East London stockists here.
Happy Shopping & crafting!
Find Earl of East London and Kana London at Granden Road, Hackney, E8
All images: CraftandTravel.com