Friday 26th March marks the 50th anniversary of the independence of Bangladesh. As a British Bangladeshi, I wanted to mark this occasion with a positive post to celebrate the land of my family and ancestors. So I've created a list of 50 independent Bangla businesses to share the incredible talents, skills, and passions of the diaspora, which spans across the world.
I hope you find this list to be a useful starting place to discover new indie businesses, individuals, small businesses owners, and organisations who are all marking their mark in their own unique way.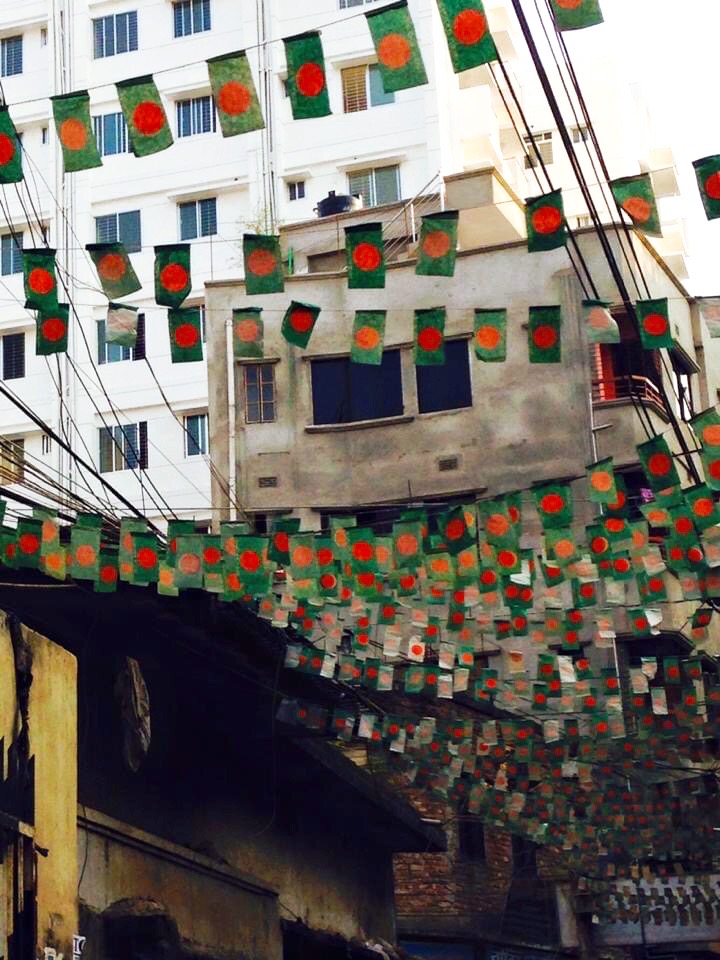 Choosing 50 businesses for 50 years was a difficult task, there are plenty more out there. I was keen to showcase a mixture of types of service, but I've not featured restaurants or companies specifically related to the wedding industry, simply because there are so many of them and it would have been too difficult to pick!
I would love to hear some of your own recommendations for who is missing from this list, let me know in the comments or tag me on socials @momtazbh. Thank you! And happy shopping too : )
50th anniversary of Bangladesh: 50 indie businesses to support
The list is alphabetical order and all are hyperlinked in the name so you can find out more about them.
1. Aranya
A fair-trade, ethical crafts brand that employs over 2000 artisans to create traditional textiles using techniques like natural dyeing and printing. You'll find clothes and homewares in their online shop.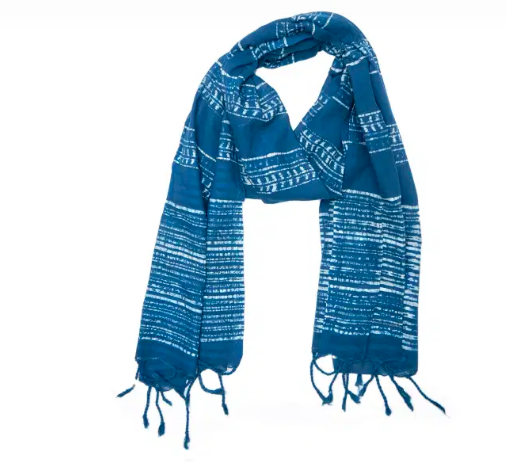 2. Asiana.tv
There are far fewer online resources that cover South Asian content for young people then I would expect. Editor Indiya Ahmed is a powerhouse of ideas and provides a platform and media exposure for many Bangladeshi artists and creatives who don't otherwise get a mention in the mainstream media.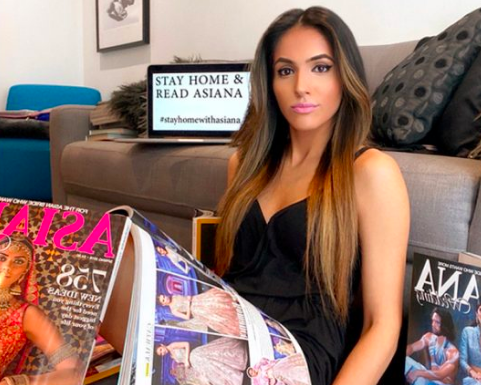 3. Bang Curry Kits
Try your hand at whipping up your own Bangladeshi cuisine with these spice kits. There's a whole set too, (pictured here) which is very reasonably priced.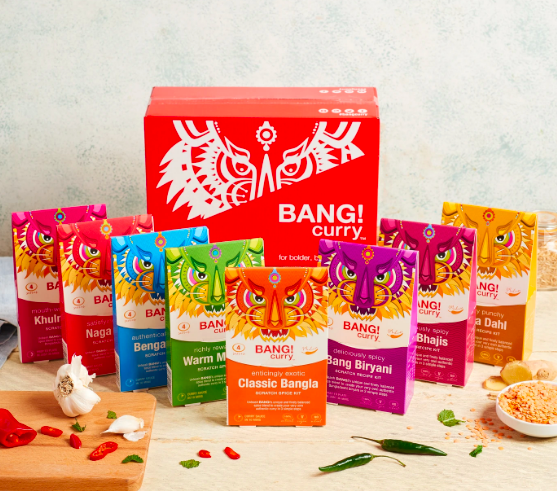 4. Biskut Factory
I'll take one of each please! Seriously cool hand-painted stuff inspired by rickshaw art. I discovered this brand on Instagram some time ago, they offer various personalisation services too so if you want to get a portrait done in rickshaw style speak to chief designer Biskut Hippie.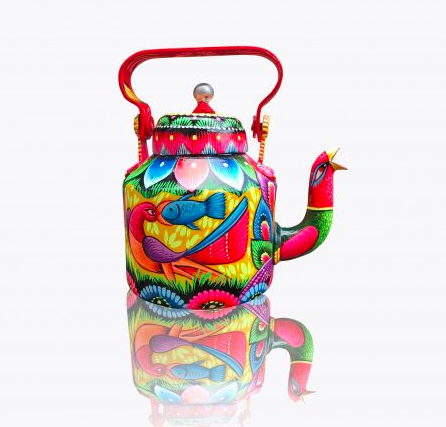 5. Bok Bok Books
A wonderful little publishing company that creates English and Bengali children's books plus they run events and hold writing competitions
6. British Bangladesh Fashion Council
Doing an important job in creating opportunities and support for British Bangla fashion designers, they run a Fashion Week and Lifestyle Awards to recognise the achievements of the Bangladeshi community in the UK. The team is currently creating a major fashion hub in East London too.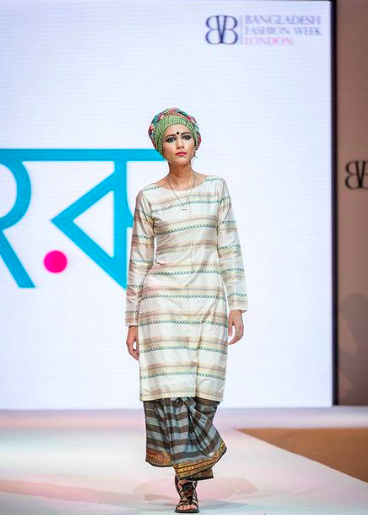 7. Chol Fashion
One of the most exciting indie businesses on the list. I'm really impressed by this ethical Dhaka-based fashion brand and I'm currently saving up to buy several things by them. Do hit this link and check them out. Stock is updated regularly with new designers and pieces can be customised too. I have my eye on this coat and various other items!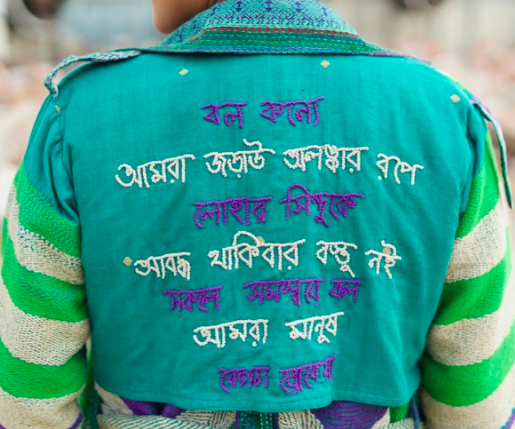 8. Compassionate Funerals
Hasina Zaman is a funeral director and her company Compassionate Funerals specialises in secular services, which also have a sustainable, green approach. I love what she does and stands for, it's so important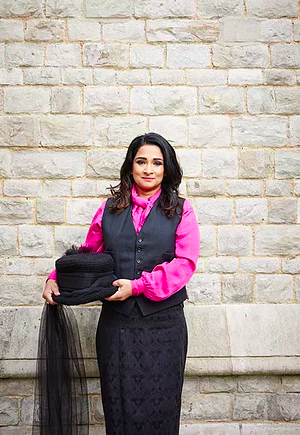 9. Dhaka Yeah
An illustrator based in Dhaka who sells original prints that have a gorgeous colour palette. I don't know too much more but I'm sure you could contact them if you see something you like or at least show them some love by following them.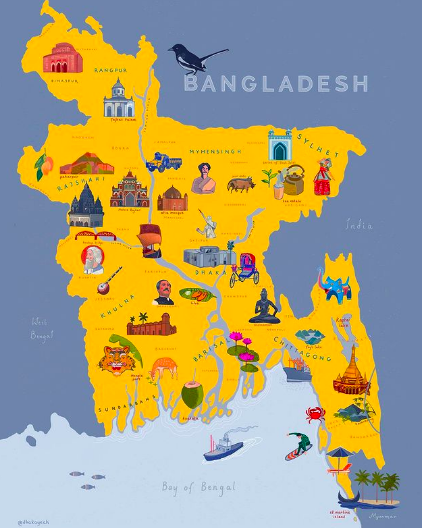 10. Guba Books
Dual language picture books, flash cards, and posters for kids. This stuff did not exist when I was growing up, it's very cool. There's lots to choose from. Their books are stocked in the US and Bangladesh, elsewhere in the world you'll need to order online.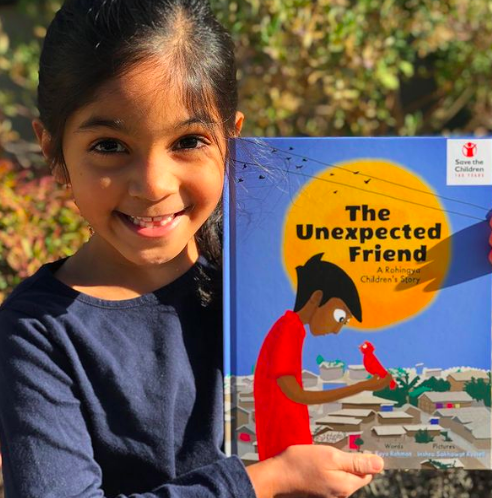 11. Intense Pursuits
Gorgeous hand-painted art inspired by Bangladesh and a Bangla colouring book! Artist Kahkasan also writes a brilliant blog and runs an interior design business in the States.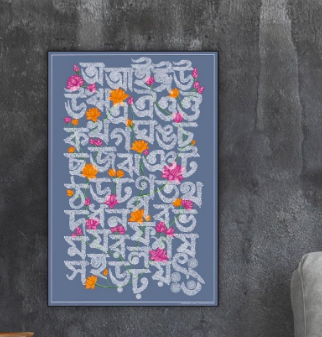 12. Islamic Design House
Online fashion shopping has exploded in recent years and I love that IDH are making is possible for modest fashionistas to have such a wide variety of affordable clothing that's as stylish as much as it is symbolic.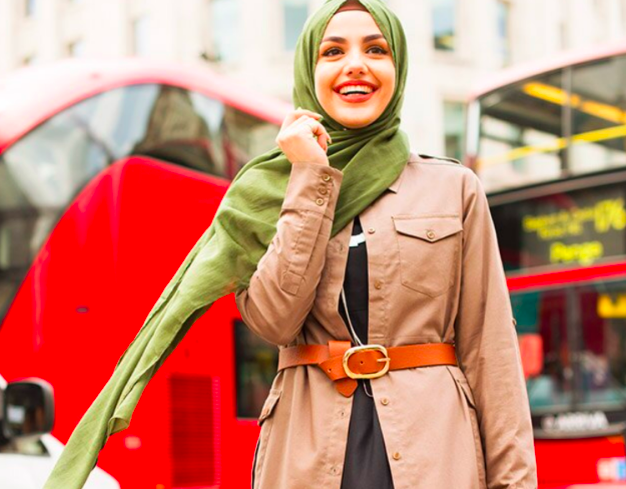 13. Jahan London
In case you're in need of a map of Bangladesh, Jahan sells country-shaped jewellery. There's also a various places on Etsy that sell your name in Bengali necklaces, a service I've used several times.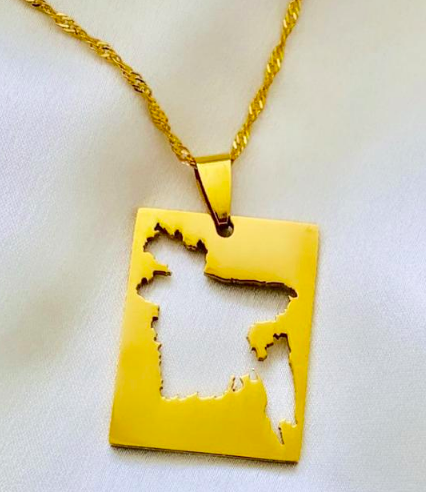 14. Jamdani Junction
It wouldn't be a list of Bangladeshi businesses without a nod to saris. Jamdani Junction sell traditional heirloom hand-woven sarees and are based in the UK.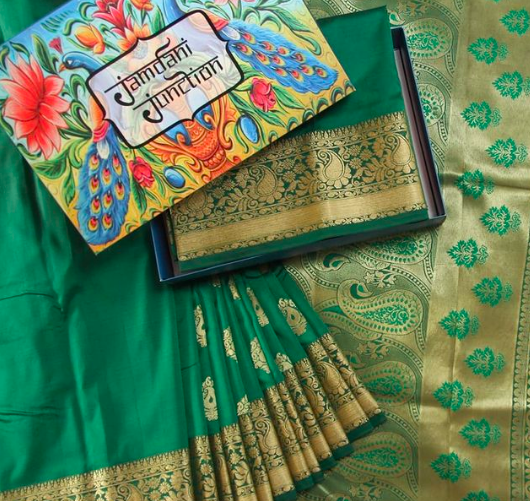 15. Jatra
One of the coolest craft shops I've ever been to. Based in Dhaka they sell quirky, colourful, modern crafts, homewares, and fashion. Contact them directly to order as there's no online shop but you can browse on social media to see what they sell. If you have a chance to visit Dhaka I'd say this is a must-visit shop.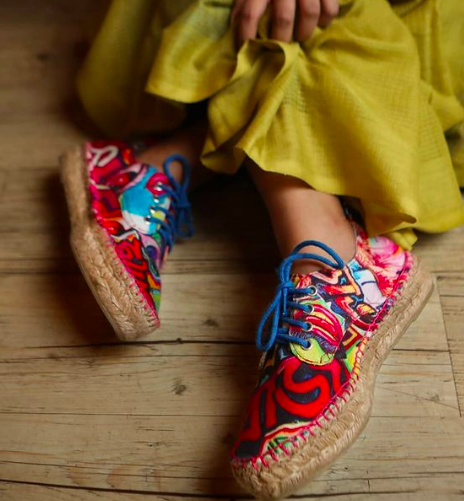 16. Kantha Karma
A UK based Etsy shop that sells handmade textiles made by Basha Boutique. There are other stockists worldwide too of these gorgeous handmade fabric quilts, pouches , face masks, and soft furnishings.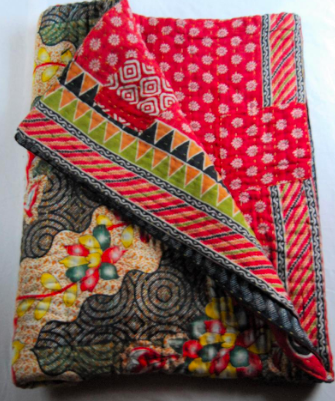 17. Khanum's
A London based luxury fashion brand by Designer Rokeya Khanum. Collections include womenswear, menswear, accessories and my fave, sparkly swimsuits.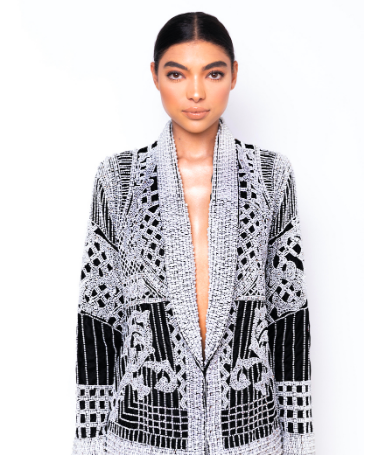 18. Khushi Kantha
Also known as 'happy blankets', a London based business that sells bespoke handstitched baby blankets using traditional kantha blankets made by mothers in Bangladesh. The owner isn't of Bangladeshi heritage but her business is inspired by Bangladesh and she has lived there.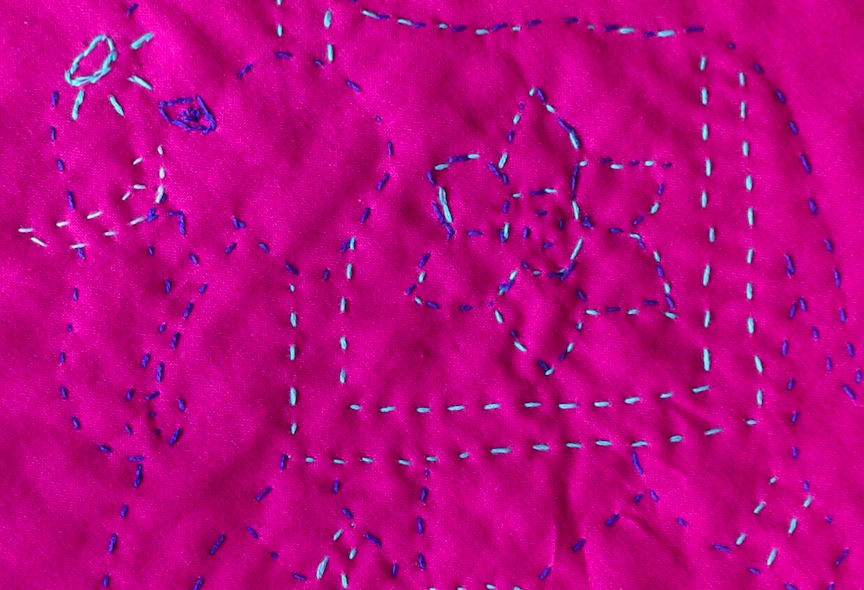 19. London Tea Exchange
Show me a Bangla that doesn't drink chai! You'd be hard-pressed. LTE is a store of epic proportions selling all manner of tea leaves and other tea-inspired stuff that you can buy in person or online.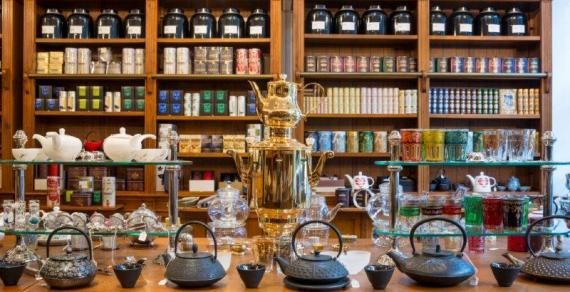 20. Komola Collective
A woman-run London based theatre company that tells stories from a women's perspective. They've made some really hard-hitting and important theatre and documentaries. I particularly want to mention the incredible work they do in sharing the stories of the the 'birangona' brave women, the 200,000-400,000 women who were raped during the 1971 Liberation War which led to the country's independence. Thousands of them continue to live in poverty and hardship after they were outcaste from their families and communities for 'bringing shame' for being raped.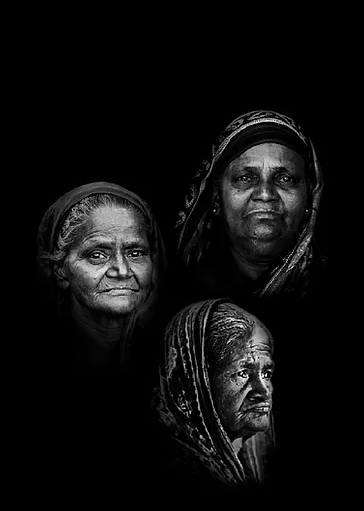 21. Love Desh
A UK based ethical fashion brand. Still in its early days but I've met the owner and it sounds promising.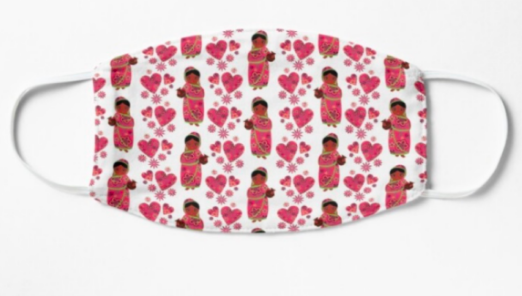 22. Majeda Clarke
A celebrated woven textile artists who creates gorgeous blankets and scarves and takes commissions.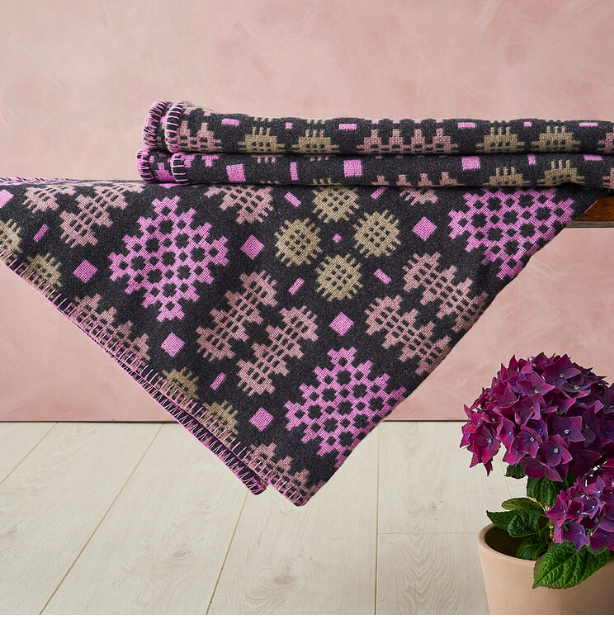 23. Mosa Mosa UK
A catering platform that promotes Bangladeshi cuisine, they sell spices, run workshops and share recipes.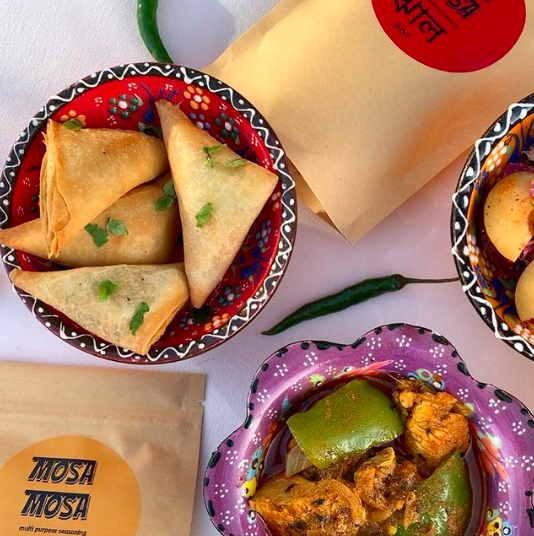 24. MRPR Communications
Mary Rahman is a PR with extensive experience in the arts but also can assist with PR for events and campaigns. I know Mary through my work as a journalist and she's a super supportive and comfortable person to work with so if you need a PR for anything give her a call.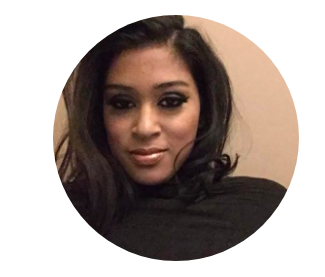 25. Nazia Khatun
A fitness coach and PT Nazia trains women in fitness and nutrition and she runs a particular programme to help women stay active during Ramadan. Yes, exercises while fasting. Not something I ever thought I could do, but she's proving you can.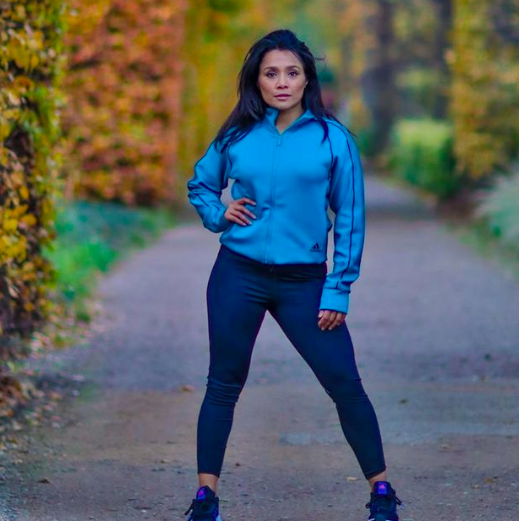 26. Nilupa Yasmin
Another hugely talented Bangladeshi weaver based in the UK. I love to see it. I like how Nilupa weaves with unique materials creating work that's colourful and unexpected. She also teaches and takes on commissions.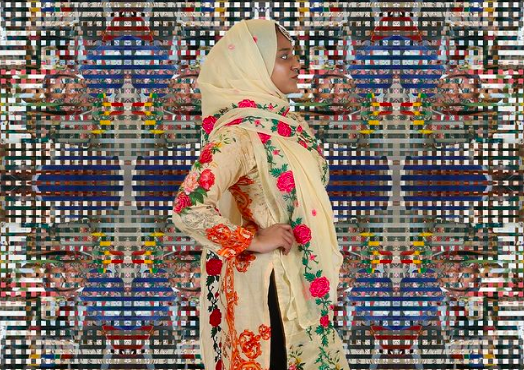 27. Odbhut
Oh to go dancing again after all this Covid lockdown passes. Odbhut is a queer Bangla community group that also hosts a clubnight in East London and I've enjoyed two brilliant nights down there of non-stop dancing. They also feature films, guests, cabaret, drag, poets… I hope their live events are revived soon as we need more representation like this. In the meantime you can follow them online.
28. Paraa
A design and architecture agency that specialises in creating community spaces. Their projects include designing play areas for street children in Dhaka.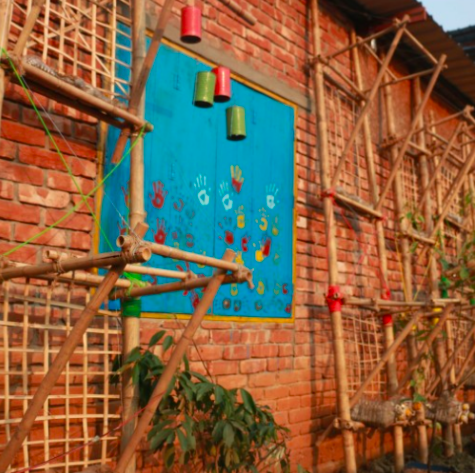 29. Perfect Publishers
A print-on-demand publishing company run by prolific author Shahida Rahman. You can print your own book through them and also purchase one of Shahida's own titles.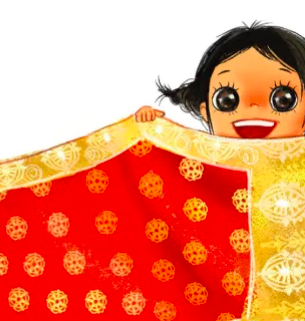 30. Pink Tiger UK
A brand of vegan ayurvedic supplements created by Tania Rahman who also runs the award-winning restaurant Chit Chaat Chai.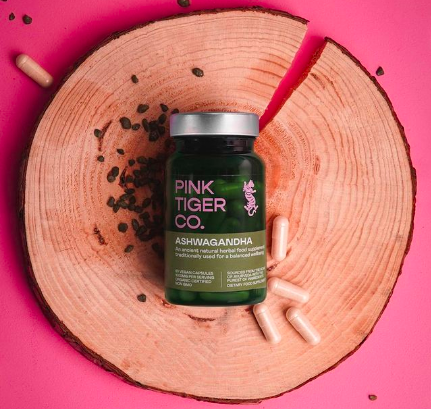 31. Raisa Kabir Textiles
Combining writing, art, performance and weaving, Raisa is one of the most creative British Bangladeshi's I've encountered. Her work is special and she's always working on some exciting project or other.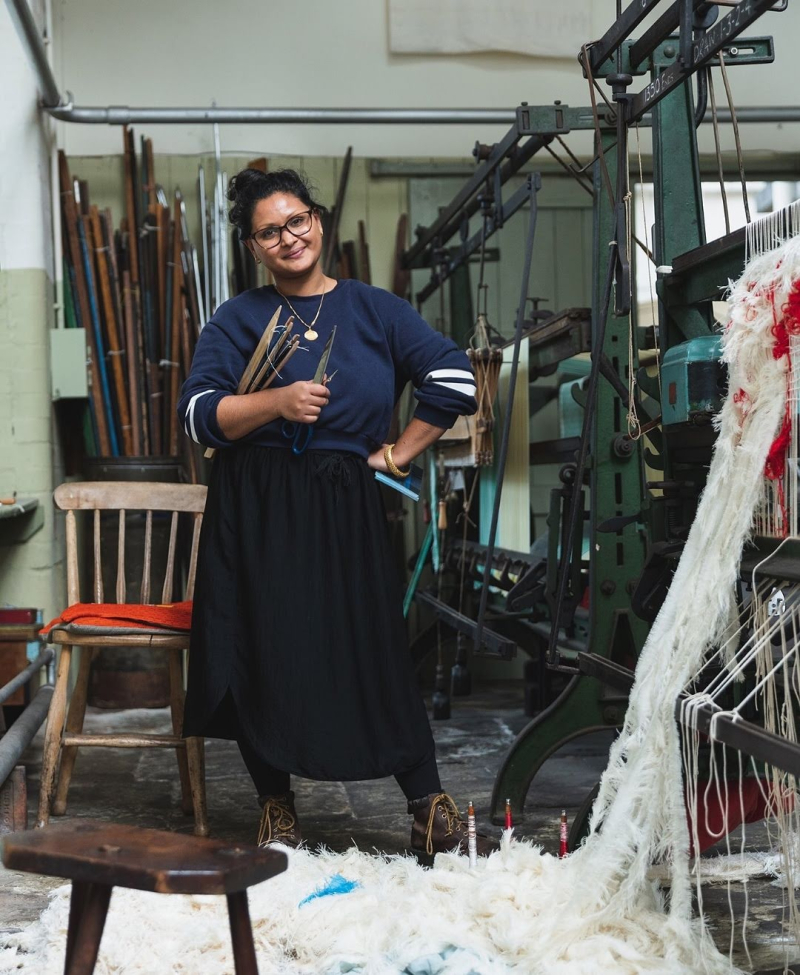 32. Rahemur Rahman
Fantastic ethical menswear design who also upcycles your own unloved garments on demand so if you've got something that needs a revamp, speak to Rahemur. I've been to two of his London Men's Fashion Week presentations and both have been very impressive. More men need to dress the Rahemur way.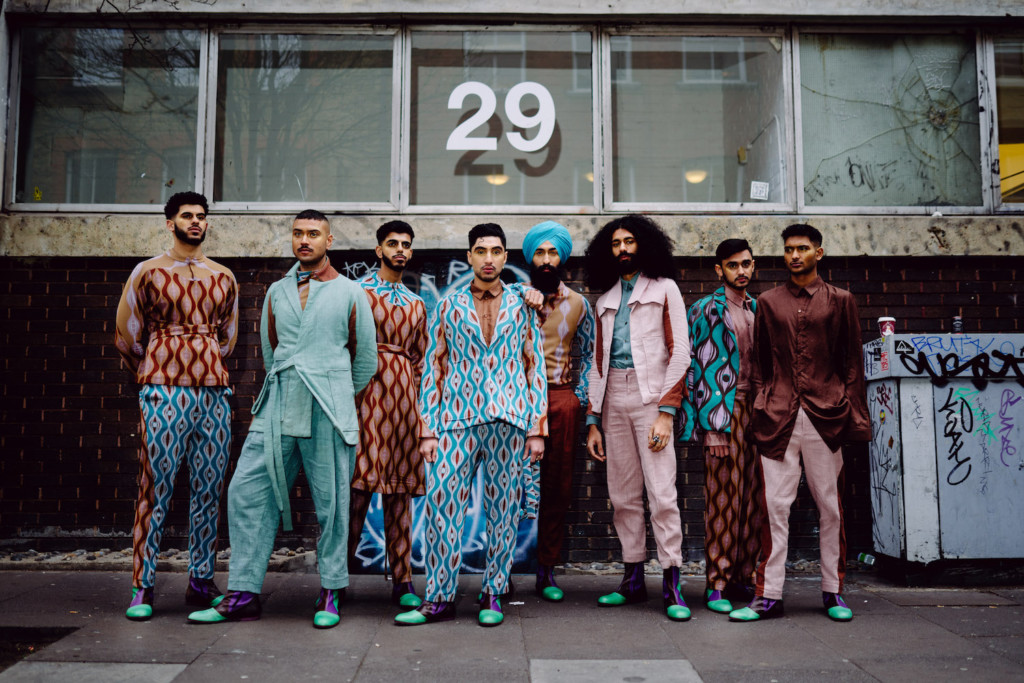 33. Radhia Rahman
I love coming across young Bangladeshi creatives who are living their lives on their own terms and New Yorker Radhia is one of them. Love her positivity and obsessions for cats and women's empowerment. Her prints are for sale. I genuinely think that if I had a daughter she'd be just like Radhia!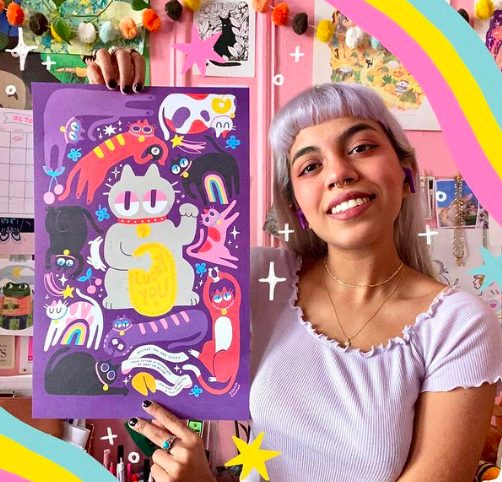 34. Rainbow Collective
A wonderful pair of documentary filmmakers who make sensitive video content touching on politics, current affairs, social issues. They also run community video projects for kids. Look out for their screenings, there's heaps of info about their past projects on their site.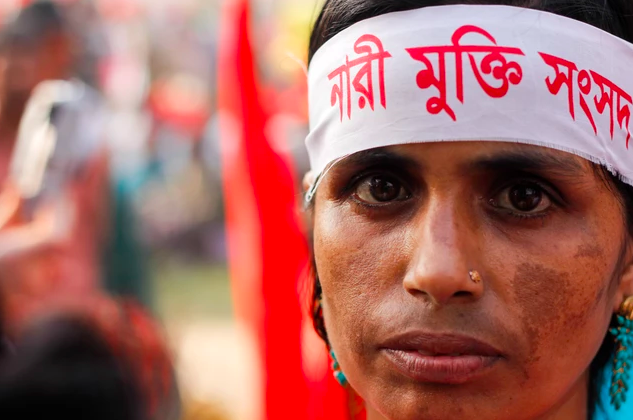 35. Red Henna
So I said at the beginning I'm not incuding bridal services and henna clearly is one but artist Razia Sultana applies her henna to objects too and she has a lovely line in art works of Bangla letters.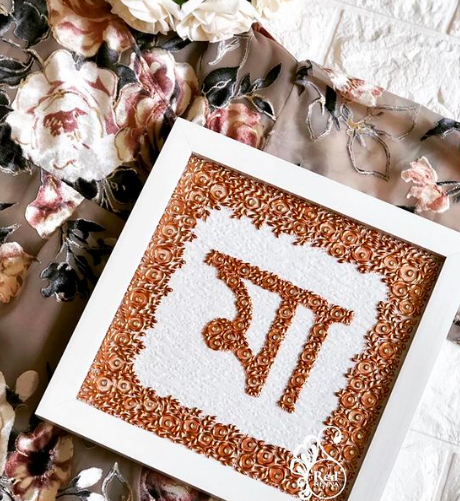 36. Restless Beings
A human rights charity based in London. They have a number of projects supporting women, street children, and Rohingya survivors.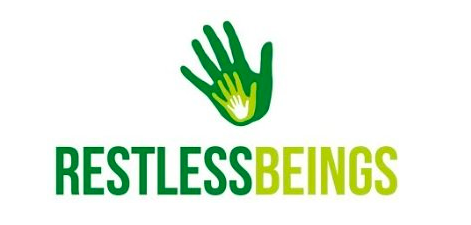 37. Rezia Wahid MBE
A talented and committed weaver with her own looms at her London home where she takes on weaving commissions and runs weaving workshops. I've been to her studio and it's wonderful would highly recommend if you want to learn to weave.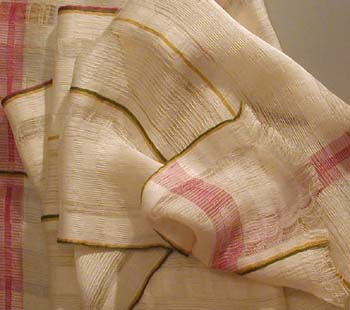 38. Ruh Al-Alam
I was at sixth form college with Ruh where he was always drawing and I mean always drawing! He's now a Master Calligrapher working internationally.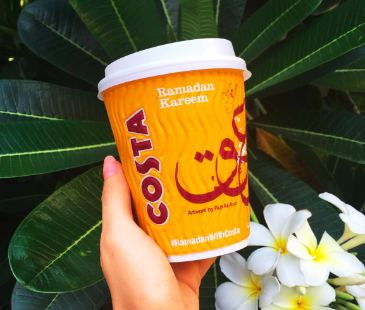 39. Sadi Soul Arts
I was really excited to meet Sa'adiah through Instagram recently and I love what she does, using art for wellness. She runs workshops but you can also buy her remarkable artwork too.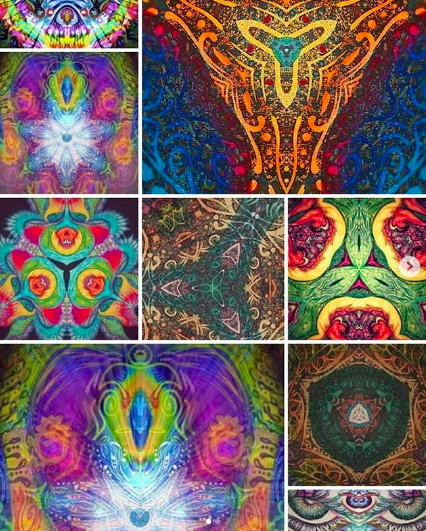 40. Sunara Begum
An all-round creative genius Sunara creates multimedia art, she sells a number of her own books and films on her website.

41. Swadhinata Trust
A community group based in East London involved in a number of projects that encourage learning about Bangladesh. They run regular events and workshops.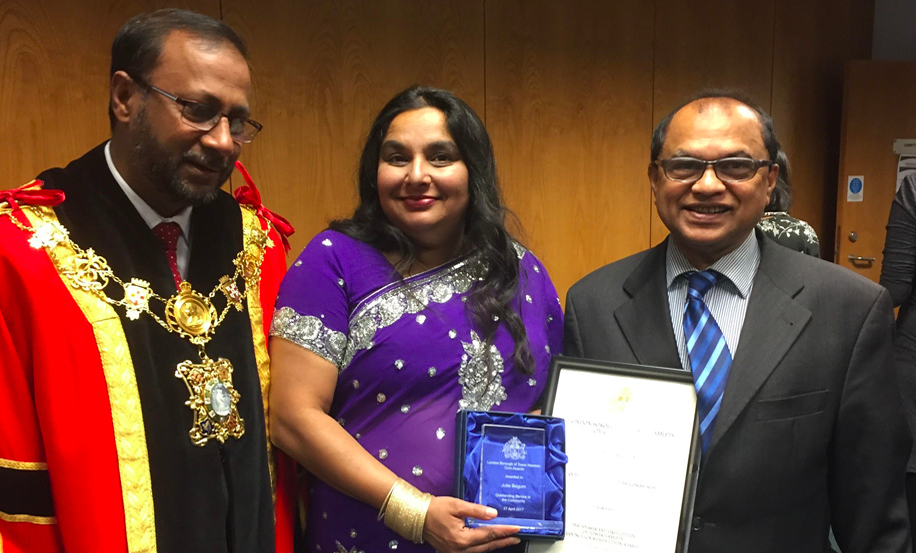 42. Tati Canteen
A project very close to my heart as I was involved in some of the early stages of this project to train Bangladeshi women in catering. Speaking of which you can hire them to cook for your events. Read more about them in this article I wrote for Londonist. I'm also taking this opportunity to slip Oitij-jo onto this list of 50. They are a not-fot-profit community organisation who celebrate Bangla creativity and do all sorts of brilliant things, like being the people that helped Tati come into existence. Shout out to Maher who works exceptionally hard behind the scenes.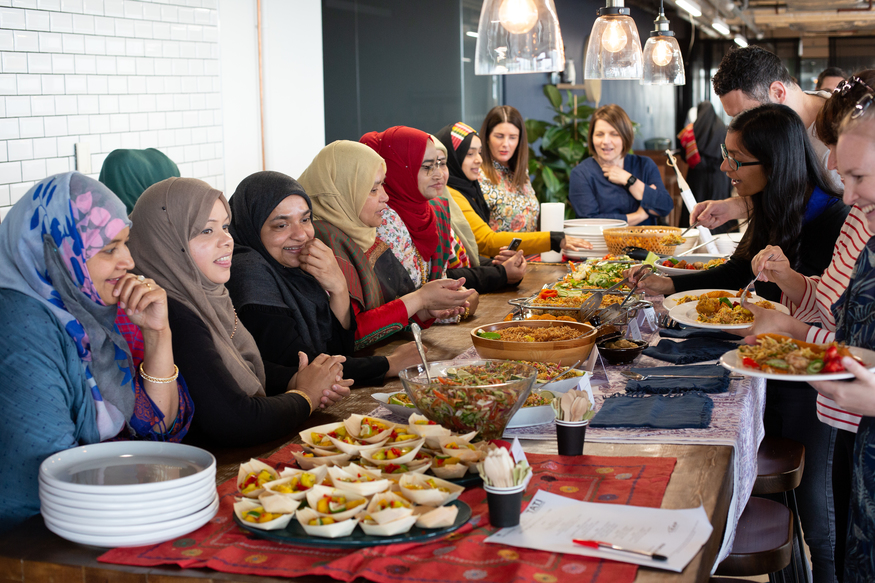 43. Taslima K
A very cool London based urban-inspired fashion designer who has worked with major brands like Nike. Taslima is committed to ethical fashion and using her art to raise awareness of social issues.
44. The CSNetwork
A media company run by the hugely talented Islah Abdur-Rahman who creates his own video content and a podcast that's better than broadcast quality and is rooted in originality and fun. It's led to him having a BBC radio show and he's working on a new digital series.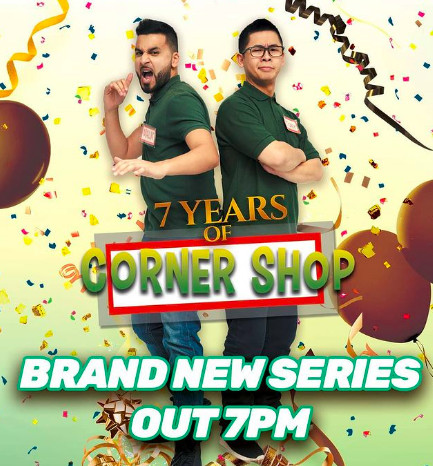 45. The milkshake collective in Dhaka
They describe themselves as an underground art movement in Dhaka creating contemporary digital and street art. There are a lot of creative outlets in my list of 50 and what can I say, we Bangladeshis have creativity in our blood : )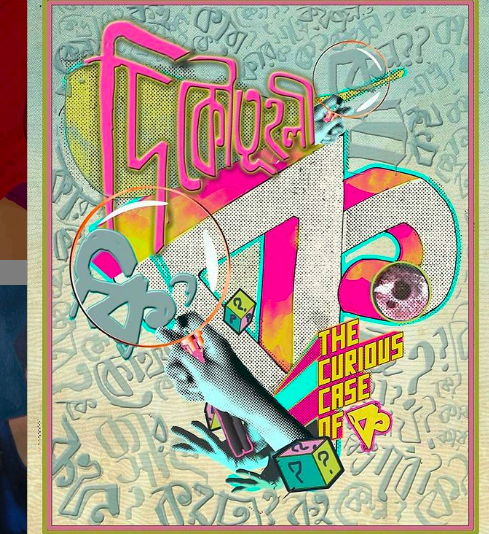 46. Velsvoir
A luxury menswear brand. Particularly like their very chic suits. I don't know too much about them but they do have very cool fashion photography!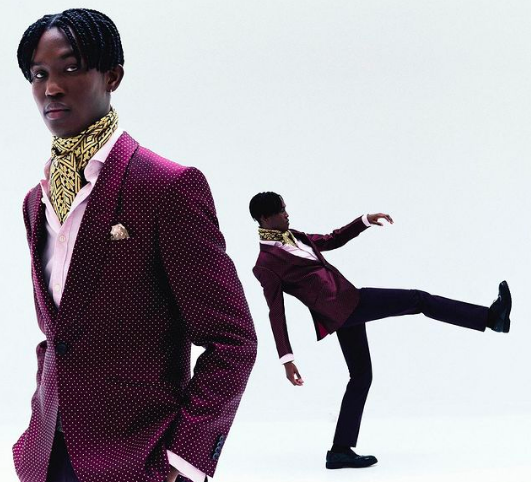 47. Vivid by Maryam
This is why I love Etsy! Maryam sells stickers inspired by Bangla stuff like food and rickshaws. Oh and longhis too!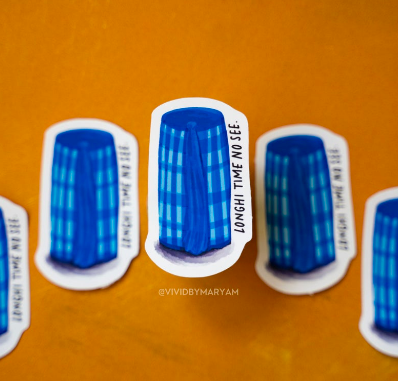 48. WAW Creative Arts School
The world's first Islamic creative arts school. Classes are focussed on arts and crafts and music based on the qu'ran, founded by Nusaiba Mohammad Timol. Love the philosophy of this place, encouraging creativity from a young age is so important.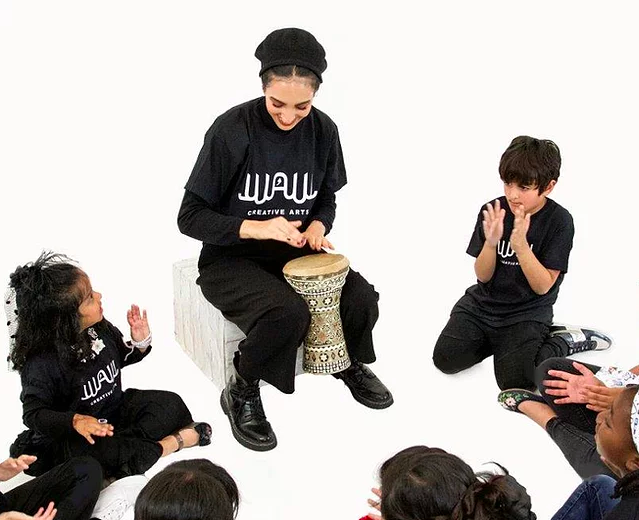 49. Zakiyah's Patisserie
A London-based 'micro bakery' selling French delicacies made by Kiyah. I've not tried any of them but I shall be and I mean just look at that green colour it's so gorgeous!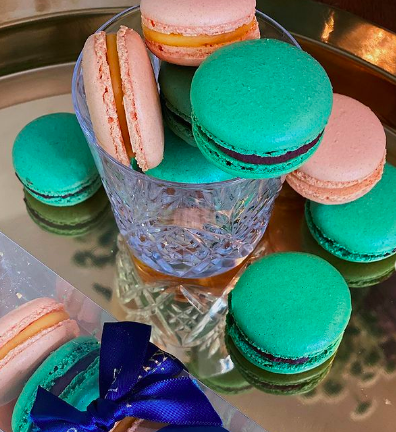 50. Zurhem
A bespoke and pret menswear fashion house based in Dhaka who make gorgeous long dresses and stylish suits using unexpected fabrics.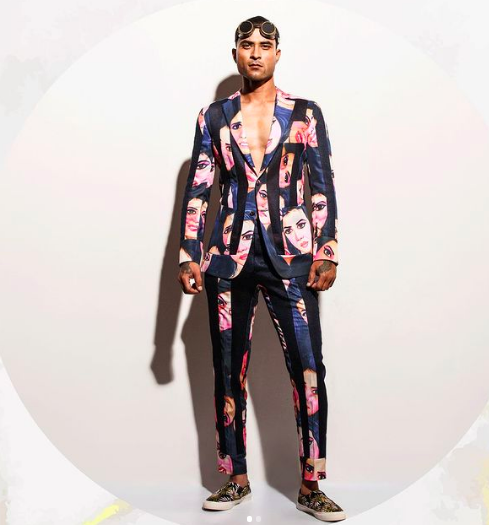 And that's a wrap!
Phew! There you have it! 50 independent Bangladeshi businesses to celebrate the 50th anniversary of Bangladesh's Independence. Huge apologies to those people I couldn't include, whittling this list down to 50 was hard, but a very enjoyable task indeed.
Ok hang on…..this took days to compile. I'm exhausted! So let me just slip in a cheeky plug that my new book is now available for pre-order!!!!! Get your copy here! It's not out 'til October 2021, but I wouldn't want you to forget so best to reserve a copy in advance : )
Now I'm off to eat this whole tray of handesh* and tuck into some bhorta**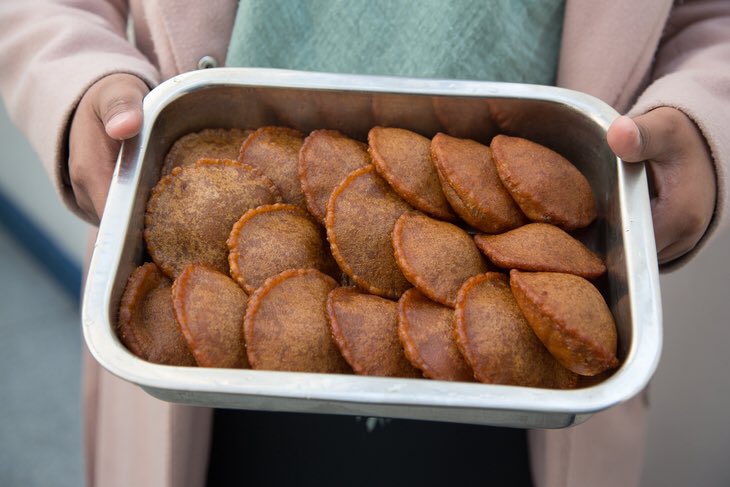 *in my dreams as I don't actually have any but this is my fave Bangla sweet treat and if I could, I'd eat them all day! Pic: Tati
**this one is happening! Bring on the bhorta.
Joy Bangla!
Want more Bangla content? Here's my previous post from a few years ago on rickshaw art!
Yours colourfully,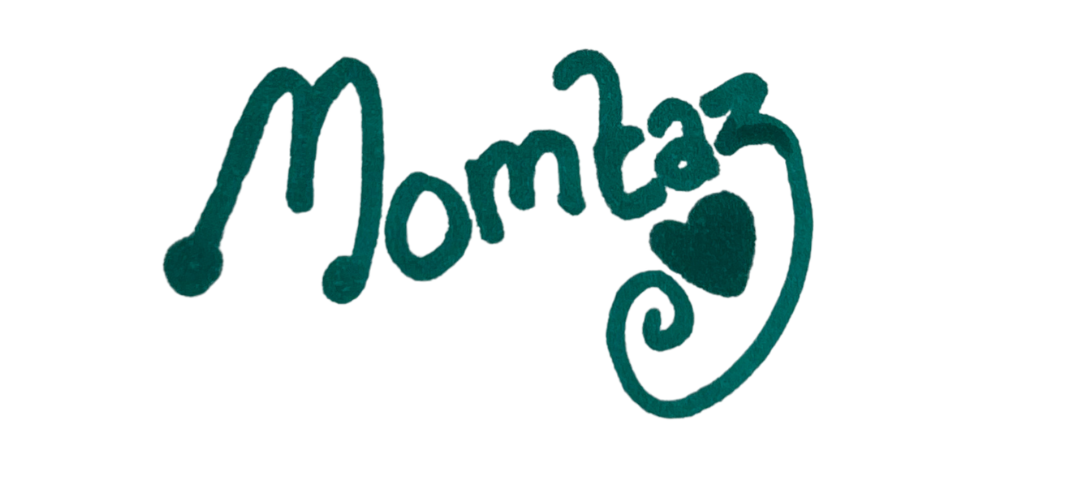 bangla artists
bangla creatives
Bangladesh
bangladeshi designers
best bangladeshi business
british bangladeshi business
indie biz