Never have I been more proud about the fact I'm a crafts hoarder. Yes many have laughed (and Marie Kondo would undoubtedly be horrified if she saw my duplicates) but it's true, I have a lot of craft supplies. Holed up at home over the next few weeks, I am finally going to put them to use. I intend to make all the crafts projects I've been meaning to make, but just don't normally have time to (as well as others that I think of.)
I have about 50 projects I've listed that I intend to make and I won't be buying any new materials, I'm only using what I already have at home.
Call them 'corona crafts' or 'covidcrafts' if you like, because if I wasn't #stayingathome and the whole world wasn't in lockdown because of coronavirus, these things probably wouldn't get made.
This blog post will be updated regularly with my projects as each one is completed so check back to keep an eye on what I've been making and if you have any questions about the projects leave a comment.
Coronavirus crafting 1: Patchwork runner for TV side board (31/3/20)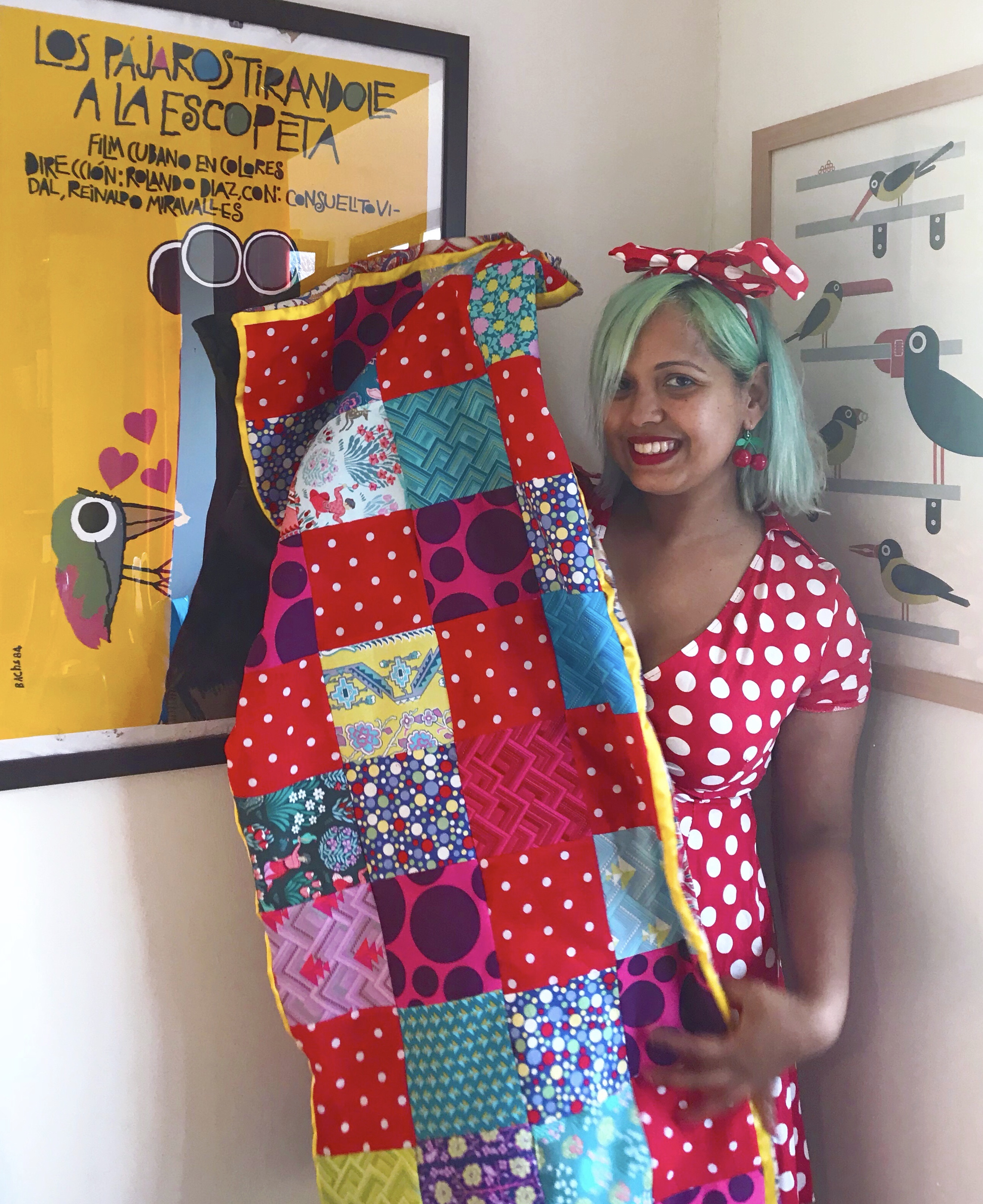 So why did I start with this? Well the thing is I hardly watch television, I'm mostly out and about or away or doing something sociable so I rarely have time. For that reason I've never had Netflix. But two days ago I finally gave in and got it. This means I can finally watch all the TV that everyone talks about that I've never seen, it means that while I'm crafting I have something to watch and more importantly this made me realise how dull the sideboard was. It was in need of brightening up!
I started by cutting out 44 5inch by 5inch fabric squares. I measured the surface first and worked out that's how many I'd need. Then I laid them out to form a pattern and stitched the strips all together on my sewing machine.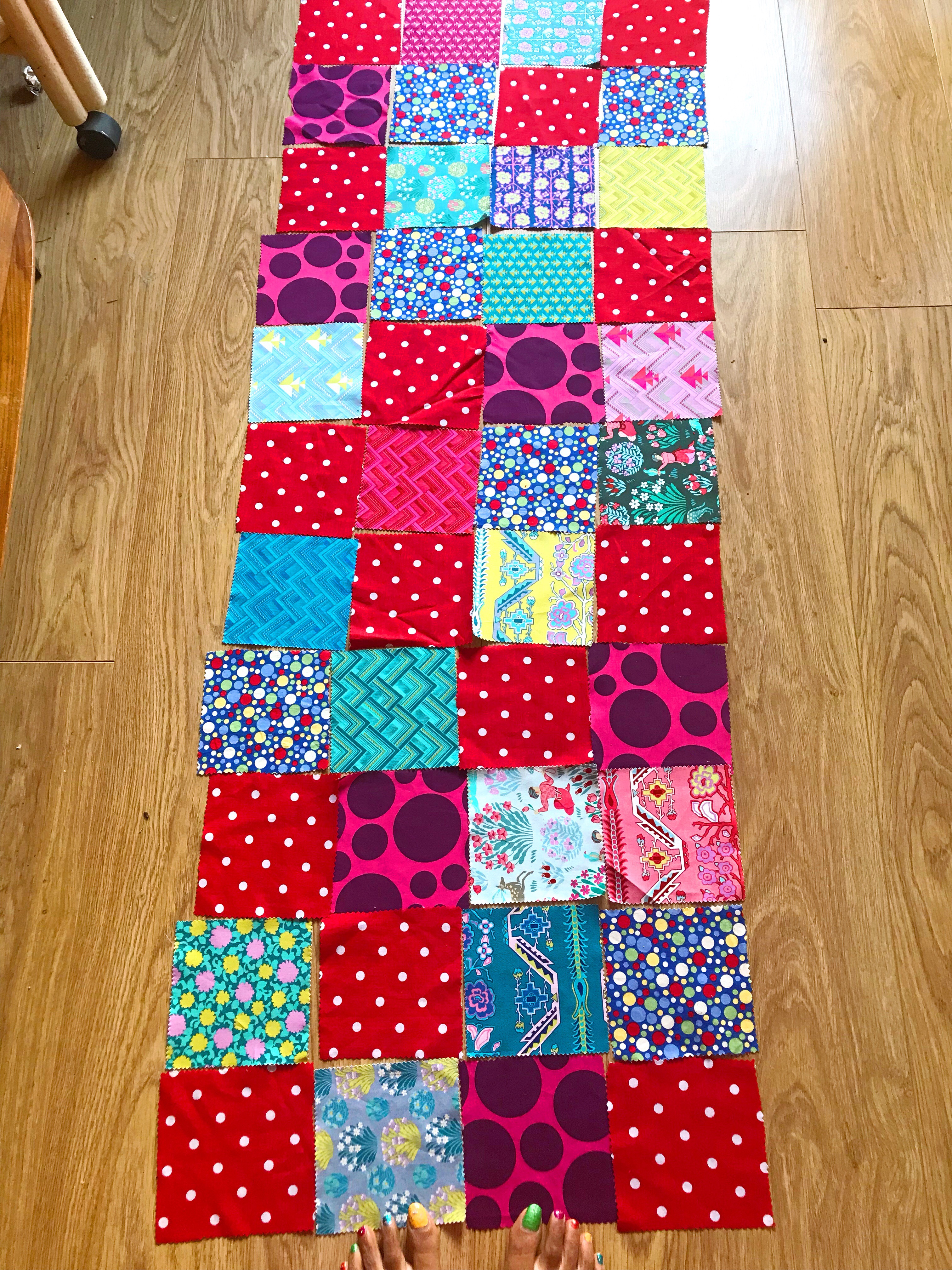 I stitched some yellow ribbon all along the edges and then sewed on a back piece of fabric. All of the fabrics I've used are basic cottons with prints on.
This project took me a full day to do and I've instantly put it to use. Ta – dah!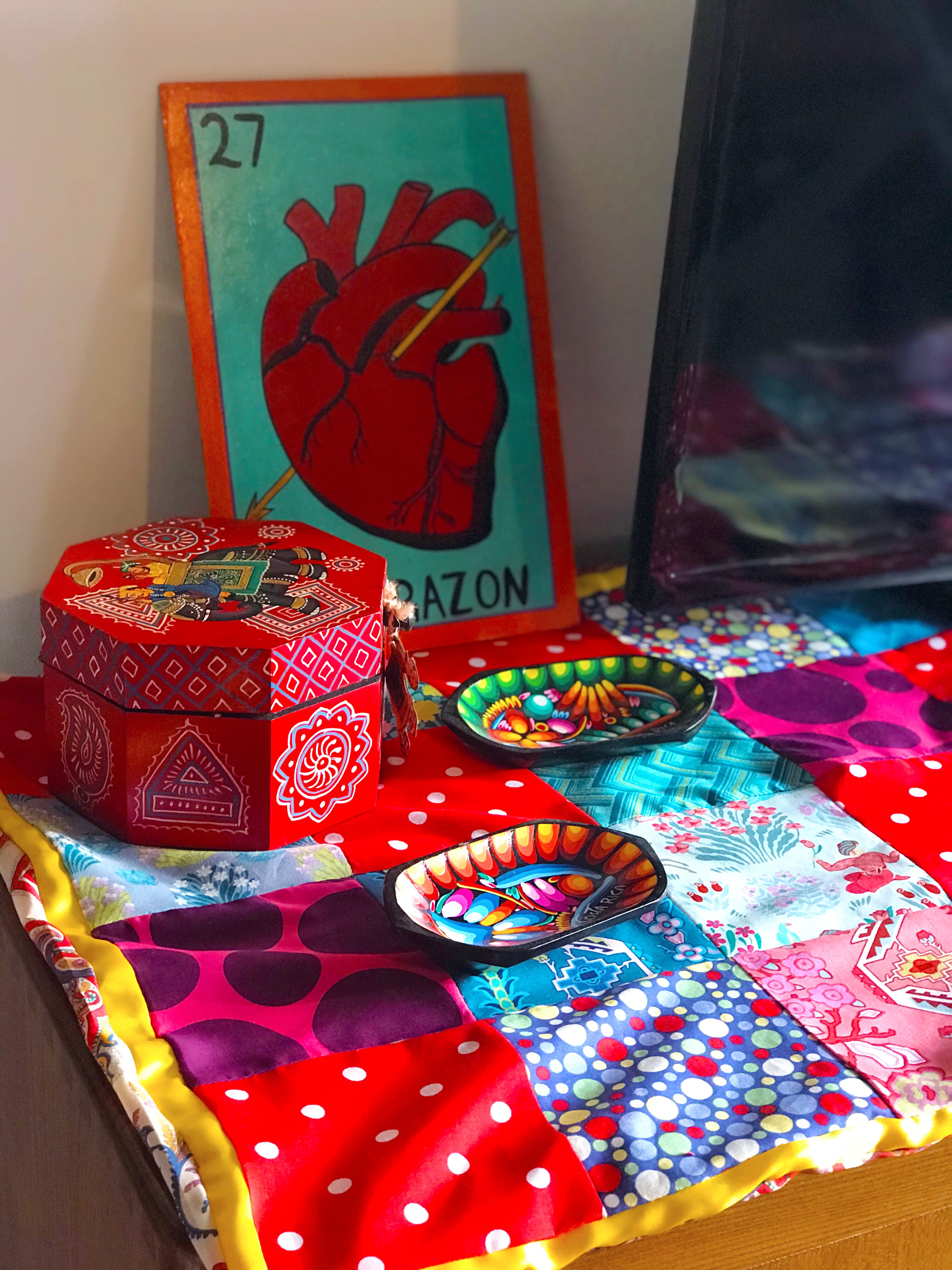 Coronavirus crafting 2: Giant tassels (4/04/20)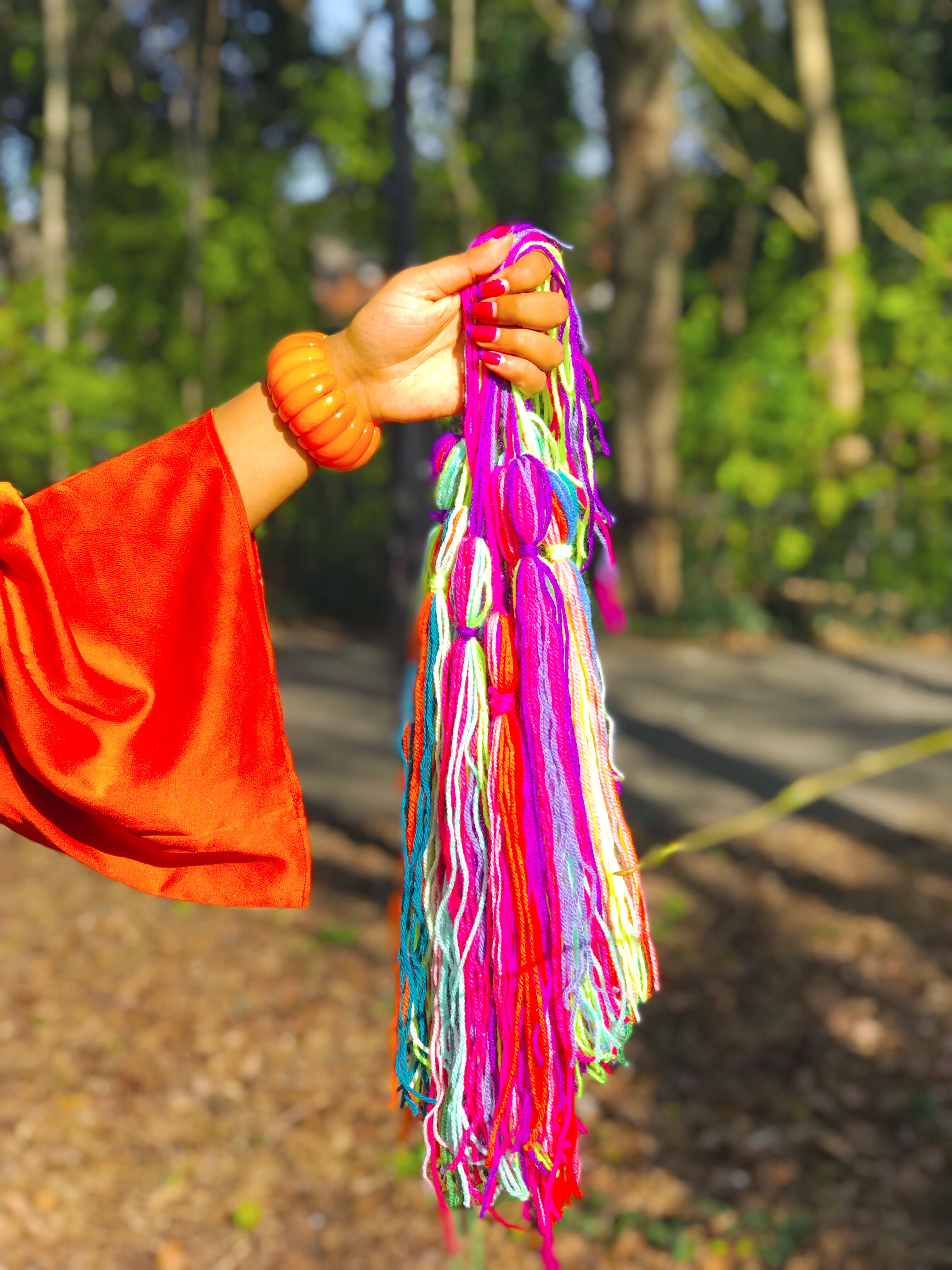 There's a few walking routes near where I live but my favourite two along the waterfront have now been blocked off.  What I have instead though is a local park at the edge of which is a tree-lined walkway. All the neighbours will end up doing this same route so I thought I'd add something special to change it up a bit for them.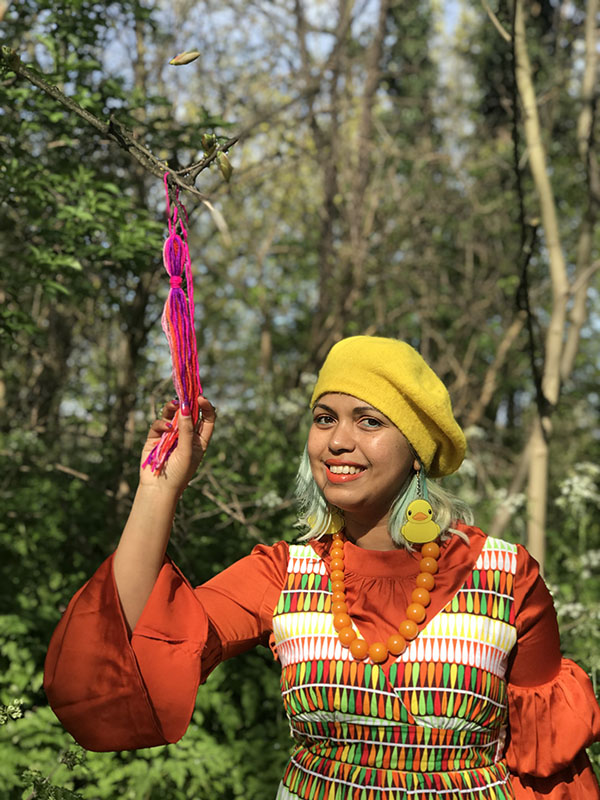 I made 20 giant tassels and hung them up in the trees to create a colourful art trail. I hope no one minds. If I put a smile on one person's face, I'll feel happy.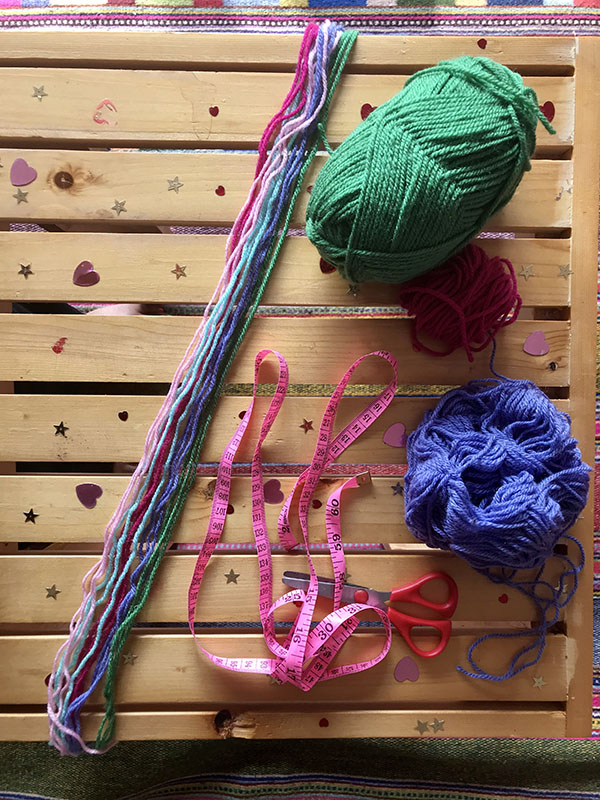 If you'd like to have a go too, then I made the giant tassels by cutting yarn at 30inch lengths and folding them in half, they need to be giant tassels to stand out against the trees. Each one has five colours and three of each colour. Tassels can be easily adapted too like my next project.
UPDATE: 20/April I went for a walk today and discovered that someone else took inspiration from the project and have now hung their own tassels up near mine to create a really lovely, colourful walkway
Coronavirus crafting 3: Grave marking for my old hamster (04/04/20)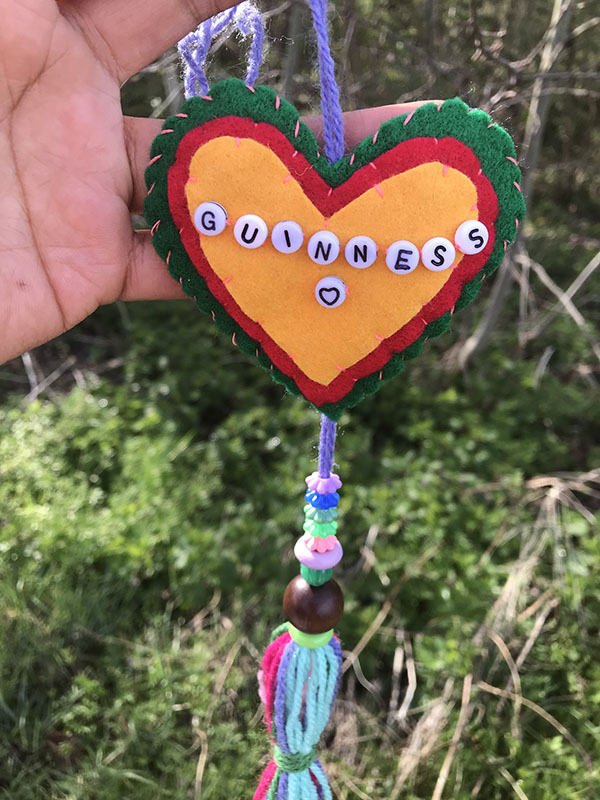 Guinness (RIP) passed away early February. At the time he was buried in a handmade coffin in the park, hidden away behind trees in a spot where humans can't walk. But I'd not had a chance to mark it with a sign.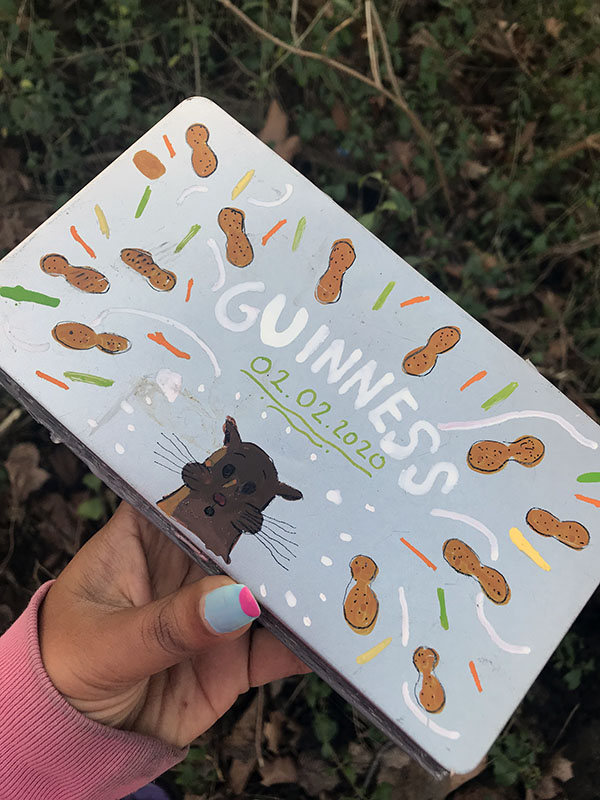 So I adapted a giant tassel by adding some beads and added felt heart. It's now been hung in a tree above where he is buried.
Incidentally, I now have a new hamster called Houdini and I'm looking forward to making him some toys for him over the coming weeks.
Coronavirus crafting 4: Cards for pregnant friends (05/04/20)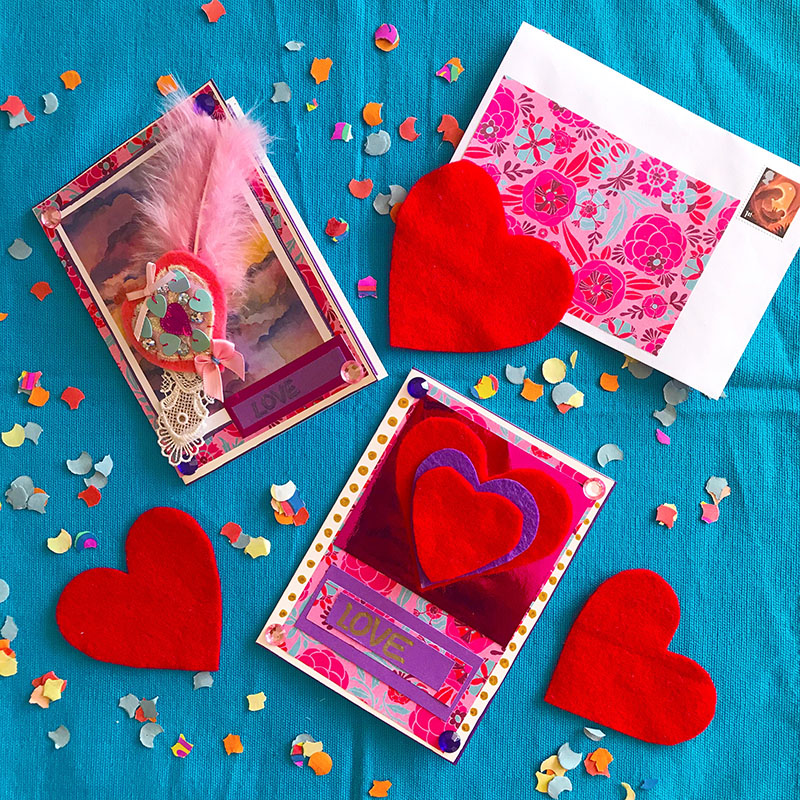 Two of my friends are pregnant and I won't now be able to see them until the little ones are born. So I made some cards to post to them to let them know I'm thinking of them.
Coronavirus crafting 5: Easter Daisy Chain Bracelet (07/04/20)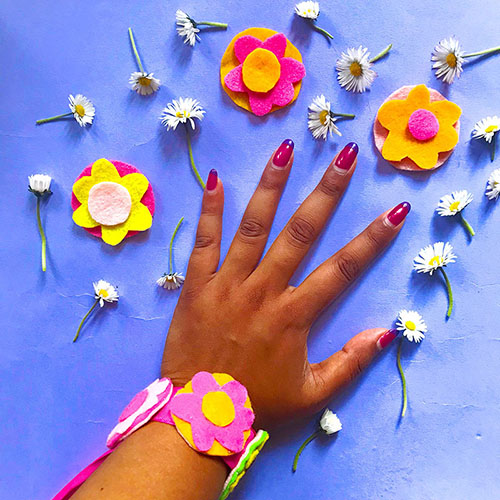 I designed this one for anyone who's missing making real daisy chains in the park. It's a simple design so perfect for children to do. I've created a template for this one – download the PDF.
Coronavirus crafting 6: Masks for the People's Mask initiative (10/04/20)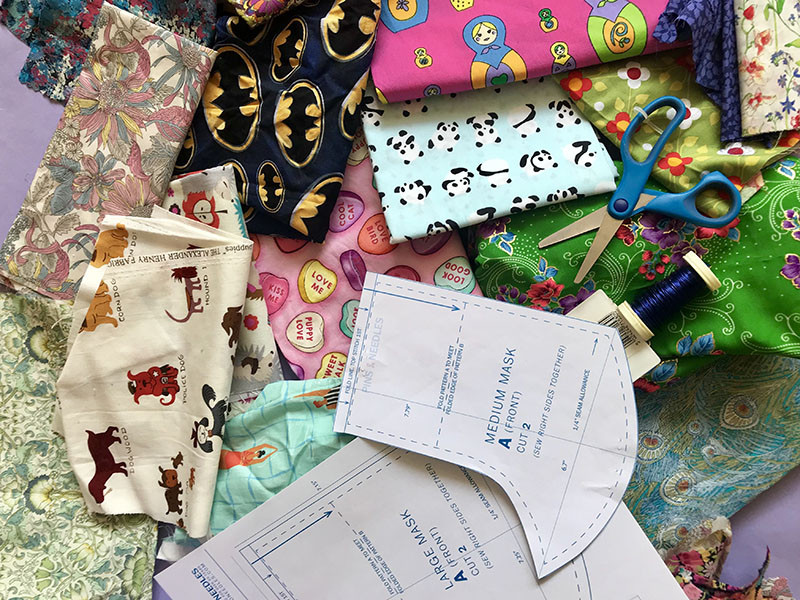 Over the Easter weekend I started making masks for the People's Masks initiative. There are some great community initiatives at the moment to help with the fight against coronavirus including For The Love of Scrubs where you can help make scrubs for NHS workers or masks for people who need them. They aren't medical grade but they offer some barrier and are needed by everyone from delivery drivers to food bank workers. The People's Masks initiative that I'm supporting has daily lists of where masks are needed and they require a minimum of 20 to be sent at a time. So I'm currently working on that using my fabric stash.
The pattern to make the masks is very clear and easy to follow, it's ideal for sewing beginners and I really recommend it if you'd like to make masks too – whether they're for yourself or for someone else. Watch this You Tube video which includes a link to download the PDF.
UPDATE: 20 Apri
Here's a photo of my finished masks.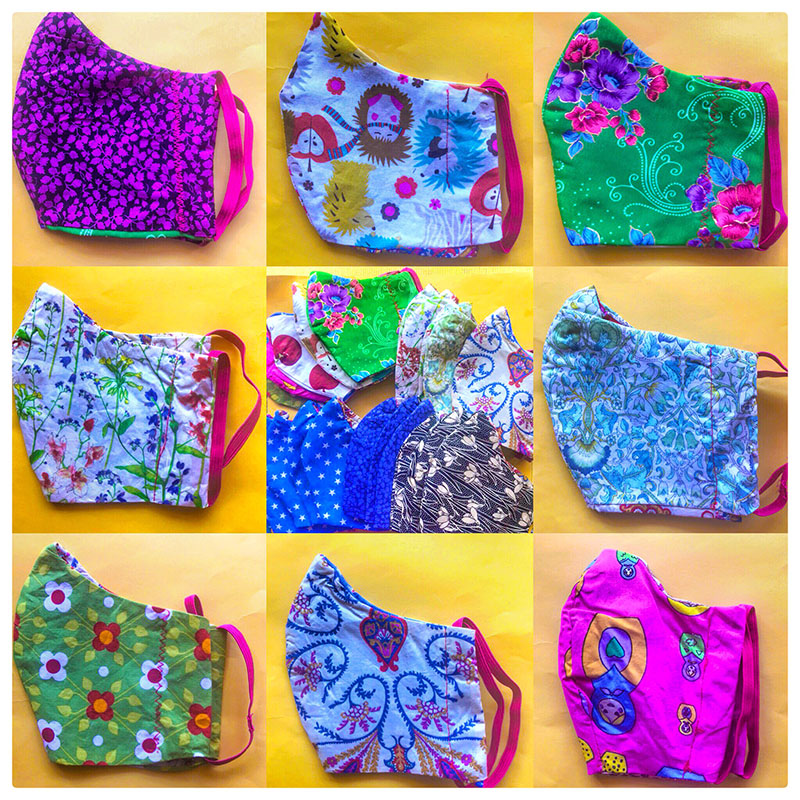 Coronavirus crafting 7: Quarantine Style Masks for Me (14/04/20)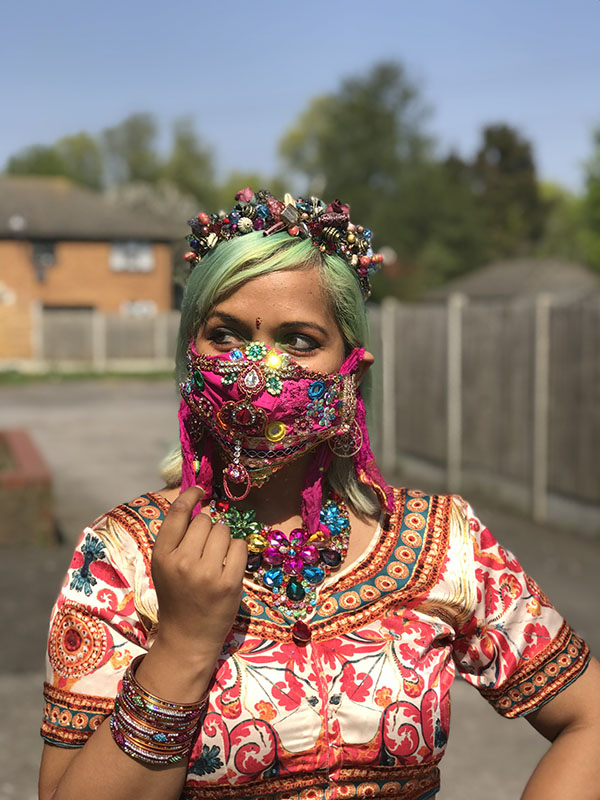 While I'm making basic cotton masks for The People's Masks mentioned above, I'm also making a range of themed and very stylised masks for myself like this Arabesque, Bollywood inspired number. Once I've made a few I'm going to upload all the images onto a different post but here's the first one for now. I've also made one for Bengali New Year which is today and have one for Ramadan in the pipeline along with some other Ramadan Crafts I'm hoping to make.
Coronavirus crafting 8: Ramadan Crafts Challenge! (20/04/20)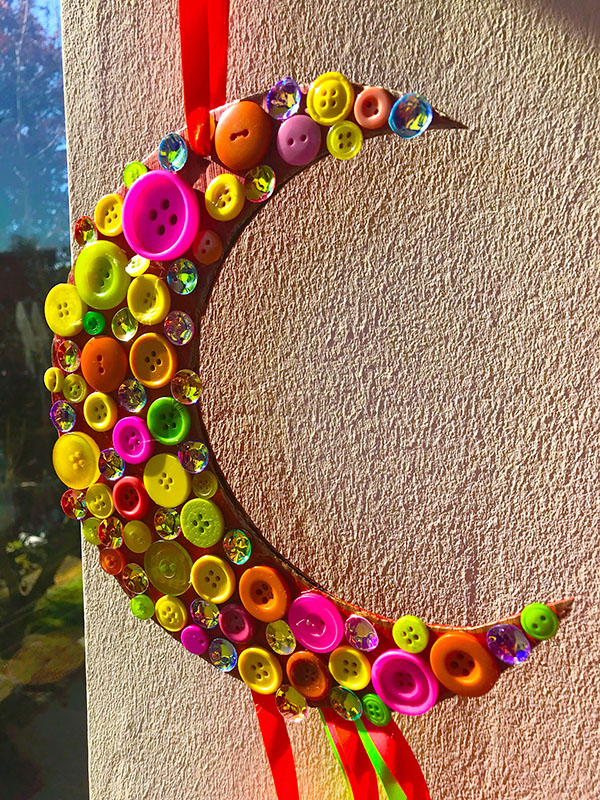 So when I say challenge I've actually decided to make 30 crafts for the 30 days of Ramadan, an epic feat but also one that I'm looking forward to. All the projects will have a Ramadan theme but you don't need to be Muslim, or observing the Islamic month of fasting to enjoy them. I'm ensuring they're simple, made from accessible crafts supplies and most importantly, appealing to all.
Here's my Button Moon hanging to get started.
As I'll be focussing on Ramadan Crafts I most likely won't have much to do crafts outside of my 30 day challenge but if I do I'll add them here so check back soon!
Like crafts? Check out the crafts section of my blog.