The Great Rainbow Swap 2018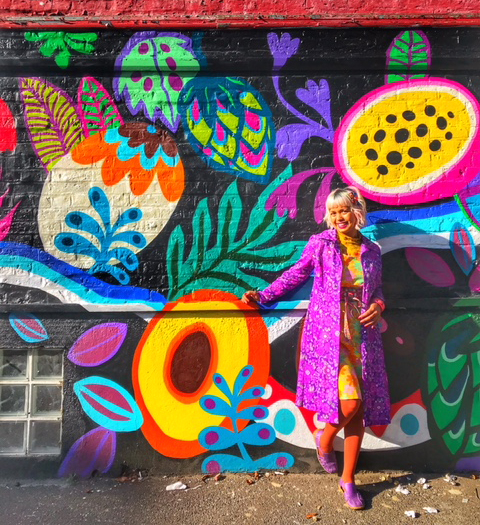 Last month I launched a social media challenge called The Great Rainbow Swap as a way to connect with more colour loving crafters. I've created this post as a record of the project…
The Background
Back in September I had a random brainwave. I'd been wanting to do some kind of 'creative challenge' on Instagram for a while, to connect with more people. Typically when it comes to Insta challenges, the 'leader' suggests a word and each day for a month you need to post an image related to that word. I get bored easily being told what to post and I've previously started and failed on several. Then I thought back to a challenge I participated back in 2010. It was called 'The Great Apron Swap' and it was something I came across through the blogosphere. It was simple: you got paired up with someone, you had to make and send them an apron, and they would do the same for you.
I received a beautiful pink apron in the post that I still wear today. The one I attempted to make on the other hand was a craft fail. It was half the size of what I had envisaged but luckily my swapper said it would fit her daughter. Making an item of clothing was clearly going to be too difficult. So I decided to focus on a theme instead: rainbows – which led to 'The Great Rainbow Swap'.
The Great Rainbow Swap 2018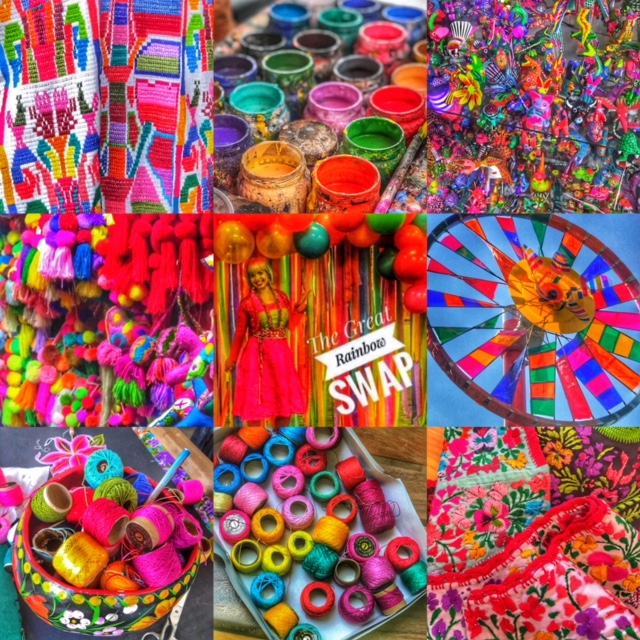 I launched The Great Rainbow Swap back in October, giving people a month to sign up. The task was that you would have to make something 'handmade' that would feature a rainbow in some way – it could be a rainbow motif or a creation made from rainbow colours. Those who signed up have the whole of November to make their item and the plan is that they all post it to their recipient (who could be anywhere in the world) in the first week of December.
I'm pleased to say that 23 people signed up, with me that makes 24 handmade rainbows being made, travelling in the post and being swapped! As people receive their handmade items I've asked them to tag #TheGreatRainbowSwap on Instagram so we can see what's been made and received. I'm going to take those images and update this post then so that there's an online gallery of them all in one place. I'm so excited to see what I receive (this weekend I'm making the item for my swap partner!) Plus, depending on how it goes, I may well run it again next year, or think of a new thing to swap? Check back soon!