JOIN ME IN ESWATINI, SEPTEMBER 24th-3rd OCTOBER 2020 ON THE INAUGURAL 'CRAFT & TRAVEL' TOUR
I'm thrilled to invite you to join me on an incredible once-in-a-lifetime travel experience to Eswatini (formerly Swaziland) in Southern Africa. Over 8 days you'll learn traditional handicrafts and get to see animals in the wild on our fun, ethical safari trips. You'll stay in unique accommodation, have a chance to meet and get to know locals, visit a school and keep the items you make in our workshops with local artisans.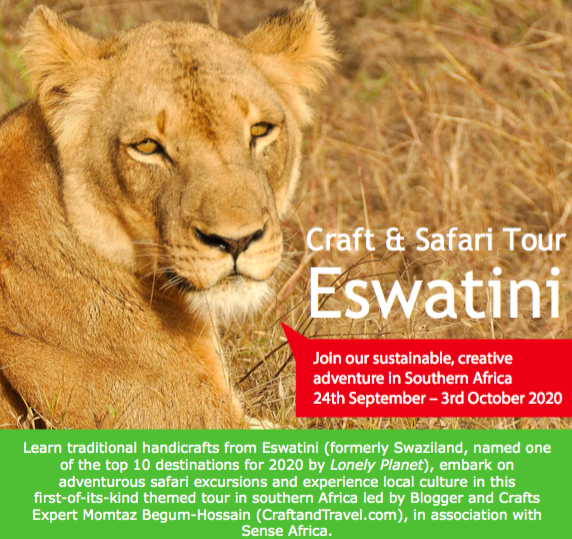 Email me at editor@craftandtravel.com to receive the full itinerary of what's in store in this creative, wildlife themed adventure, and to express an interest to join us. This trip is in association with Sense Africa, an established and experienced supplier of professional safari adventures and experts in African life and culture.
BOOKING OPENS SHORTY!