My London Loves…
I'm a born and bred Londoner and I'm also one of the rare few who have lived all over the city – North, South, East and West so I know a thing or two about the best haunts. There's some fantastic London bloggers out there if you're looking for a definitive guide, but if you want to know about some of my personal faves then have a scroll down. This is a page that will be regularly updated so you don't know what you may discover…
If you do go to any of these places or have some suggestions of colourful places you think I'd like, let me know in the comments and happy discovering the city I call Home.
HANG OUTS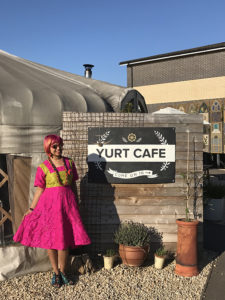 Yurt Cafe, London (Limehouse)
You'll find me here most weekends! I've been coming here since it opened. The cafe opening hours aren't great but the atmosphere and community activities are. I've attended cycling lessons, craft workshops, poetry nights, art exhibitions and their regular games night. There's always something on here, dogs are allowed and there's seating inside and outside, plus there's a quiet meditation zone when you need to escape London for some peace and quiet.
THINGS TO DO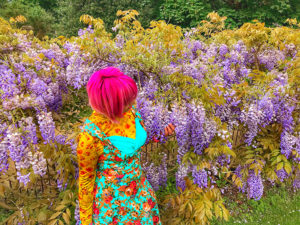 Chiswick House & Gardens (Chiswick)
The House has an entrance fee but the gardens are free for everyone to enjoy and they are beautiful to wander around. The fauna changes seasonally and there's a quaint bridge over the River Thames.